Shen Yun Is a 'High-Energy Show,' Says Bank Vice President
VANCOUVER, Canada—Shen Yun Performing Arts is a "high-energy show," said Dion Steyn, a vice president with the RBC Global Asset Management.
"The dancing is fantastic. I certainly feel energized after the show. I'm certainly going off in a good mood with lots of energy," he said after seeing Shen Yun at the Queen Elizabeth Theatre in Vancouver on March 26.
"The music's very good as well. There's a lot of energy in the dancing. The flow of the costumes also gives off energy. It was very good."
Based in New York, Shen Yun, a classical Chinese dance and music company, aims to revive China's culture as it was before the communist regime in China all but destroyed it.
Mr. Steyn said Shen Yun is a "show that focuses on pre-communist China, and through its music and dance, gets the message across, which is very different from today's China."
The company's message is "to allow people to understand how it is like the rest of the world, and to give hope that we can have peace and freedom again in China," he continued.
"I think [it's] really important to bring back the old culture."
'Dancers' Precision Is Fantastic'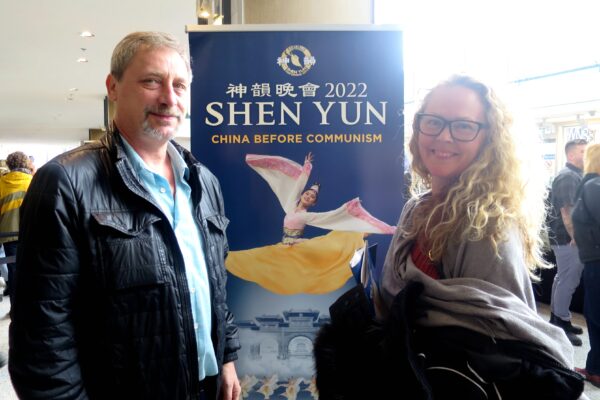 Shannon Pouznar, who owns a dance studio, said the dances in Shen Yun are "absolutely stunning."
"I'm very much enjoying it. Amazing work, amazing," Ms. Pouznar said.
As a dancer herself, Ms. Pouznar said the techniques in Shen Yun dances are brilliant and that the dances had beautiful formations.
"It's very enjoyable, very entertaining. The dancers' precision is fantastic."
'Very Enlightening'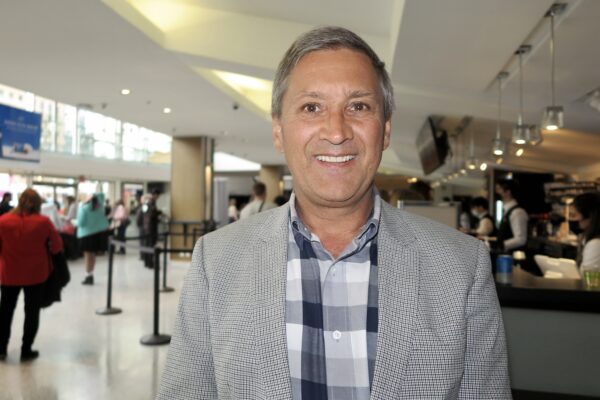 Dr. Michael Lyon, a physician and surgeon, said Shen Yun is a "spectacular performance."
"To me, it is very enlightening."
Shen Yun, Dr. Lyon said, gave him a deeper understanding of the Chinese culture, as well as how the Chinese communist regime is suppressing that culture and the people in China today.
"It's time people have pride in their heritage and be willing to be fully expressive," he said.
Reporting by Ryan Moffatt and Sunny Chen.
The Epoch Times is a proud sponsor of Shen Yun Performing Arts. We have covered audience reactions since Shen Yun's inception in 2006.