KAMAKURA, Japan—Shen Yun Performing Arts World Company kicked off the first of its four shows in Kamakura, Japan this season at Kamakura Performing Art Center on Jan. 13. Mr. Kato Atsuo, Japanese first-class architect, repeated "great, really great!" and "everybody must not miss Shen Yun" after attending the show.
Mr. Kato said everyone should attend Shen Yun no matter their background, ethnicity, or political view.
"You must sit inside a theater and watch Shen Yun. Immediately, you can feel its values. You will be very touched even if this is your first time attending Shen Yun," he said.
Mr. Kato then explained that everybody must see Shen Yun also because "Shen Yun is transcending the times. The next generations need to understand the tradition and history. These are very important."
New York-based Shen Yun is the world's top classical Chinese dance company, and has a mission to show the beauty and goodness of "China before communism." For 5,000 years China's civilization was built on values and virtues from the spiritual teachings of Buddhism, Taoism, and Confucianism.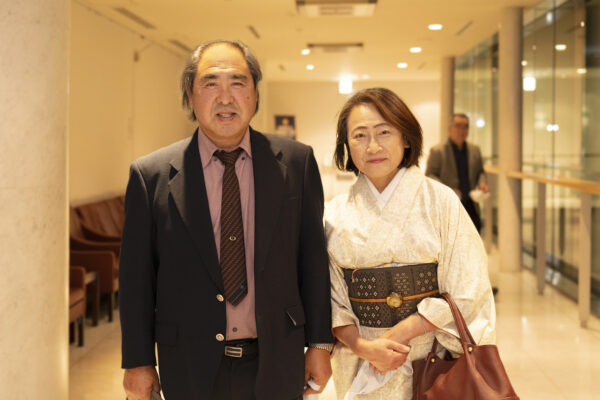 Ms. Kasiba Sumi Tiyo, a shamisen (a three-stringed traditional Japanese musical instrument) instructor said: "Shen Yun is really really great! It's really great! … Shen Yun is really amazing!"
Ms. Kasiba said that she was very excited since the curtain first opened.
She cried when she saw the beautiful scenes that Shen Yun presented on stage. She enjoyed the story-based dances. She cherished the value that Shen Yun delivered, and more.
"When I heard the erhu (a two-stringed ancient Chinese instrument), my soul was cured and became pure. This is a wonderful therapy for souls," she said.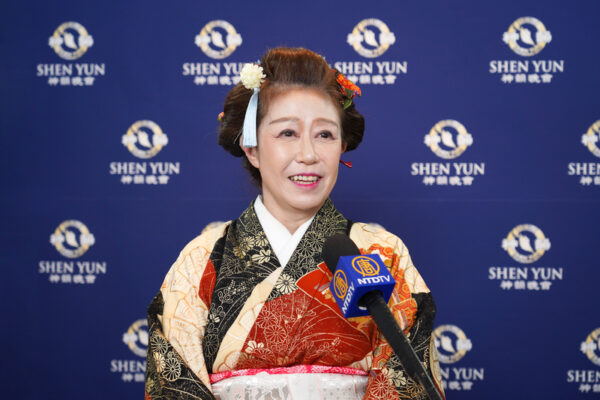 Shen Yun Leaves Theatergoer With a Memory of a Lifetime
Mr. Maruyama Harufumi, a councilor of Zushi city, expressed his gratitude for Shen Yun's performance in Kamakura and said the experience will be a lifelong good memory that he will cherish forever.
"Shen Yun is majestic. I was moved. It represents the core culture of both the East and West. It focuses on details but is very grand. It is grace mixed with bravery. It's really fantastic," he said, "Shen Yun integrates the art of dance, music, and backdrops. It uses the most advanced technologies to present traditional values, which is really an excellent artistic expression."
Mr. Maruyama was amazed by Shen Yun's soloists.
"The soloists have extraordinary power. They perfectly revived the bel canto. I definitely will attend Shen Yun next season," he said.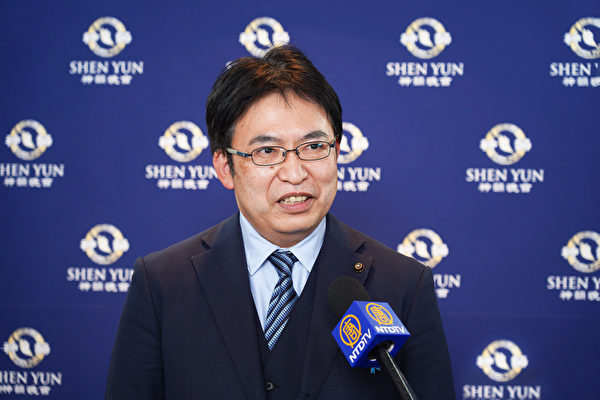 Mr. Maruyama said the deepest impression he had of Shen Yun is one of harmony. He felt the whole stage and orchestra cooperated seamlessly, and the whole show is in an atmosphere of harmony.
"In Japan, the most important thing is harmony. Watching Shen Yun, I have been feeling harmony, which I also can say is compassion. It's really outstanding," he said.
Each Shen Yun performance consists of nearly 20 vignettes, presented through highly-expressive art forms such as classical Chinese dance, original orchestral music performed live, soloists who sing in the bel canto tradition, animated digital backdrops, and more.
Mr. Chiba Hirotaka, chairman of the trading company Sutekil, said Shen Yun has a high level of artistry and is very entertaining.
"The music is very beautiful, and the classical Chinese dances are very eye-catching," he said. He was impressed that each dance represents a different dynasty, and has its own character and storyline, but presents the same theme, which is kindness.
Mr. Tokuue Hiromichi, sales director of Japanese optics and reprography manufacturer Olympus, Kyushu region branch said that he loves Shen Yun. He felt uplifted by watching Shen Yun.
"The female dancers' dances are graceful and elegant. During the show, I kept on telling myself: 'how beautiful they are!'" said Mr. Tokuue. "The male dancers are full of force … I enjoyed it a lot."
Reporting by Epoch Times Staff in Kamakura, Japan.
The Epoch Times is a proud sponsor of Shen Yun Performing Arts. We have covered audience reactions since Shen Yun's inception in 2006.