CALGARY, Canada—Visual College of Art & Design Director Adam Coady attended Shen Yun's evening performance at Southern Alberta Jubilee Auditorium.
He thoroughly enjoyed the show and thought Shen Yun presented "a message of hope." The artists showed the audience "how we can always persevere and how there's always a way to see the light or conquer whatever problems we have," he said.
Accompanying Mr. Coady on March 10 was Megan Wright, the assistant director at the college and a former ballerina.
"I'm a big fan of traditional dance. Just watching that natural art form come through—the dancers were amazing. It's very exciting to see all the effort and training you know that they've put in. It's really commendable," she said.
"This is such a spectacular performance because there's nothing else like this. It's so unique and different. The audience is loving it! I was listening to the people in the audience talking and wooing and ahhing."
Based in New York, Shen Yun Performing Arts was founded in 2006 by elite Chinese artists who had fled the persecution of the communist regime.
The company's mission is to revive China's 5,000 years of divinely inspired traditions that were forced to the brink of extinction by decades of communist rule and the spread of atheism.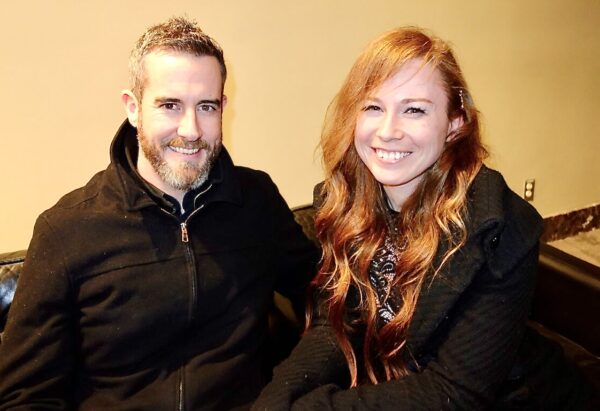 Now the world's top classical Chinese dance and music company, Shen Yun has grown to include eight equally sized companies that perform simultaneously in packed venues around the world.
Referring to Shen Yun's modern-day story dance depicting the Chinese Communist Party's persecution of the people of faith, Mr. Coady said, "it really hit home because I know that it's still going on today."
"It makes you cringe a little," Ms. Wright said. "It just hits you so hard—how can someone treat others like that? It's upsetting, but I think it's an important message to showcase. [Shen Yun] did a great job portraying it."
She also loved the spiritual aspect of Shen Yun and how even amidst pain, there is always a sense of hope.
"It's important to have hope and a reason for continuing. It helps you keep that positive outlook. Everything can go horribly wrong, but if you keep hoping and persevering, things are going to get better," she said.
Also enjoying the performance were company CEO Brad Morrison and his wife, Nicky. It was the couple's first-time attending Shen Yun. They thought the whole performance was very wonderful and uplifting.
Mrs. Morrison thought Shen Yun's message was very positive and "showed the love that people have for each other."
"It's wonderful! The music is great, the dancing is beautiful, the costumes are amazing—we're very much enjoying it," she exclaimed.
Mr. Morrison chimed in that he appreciated the hosts' bilingual narration throughout the performance. It made the storyline very clear and easy to follow.
He also enjoyed Shen Yun's spiritual message and hoped more young people could see the performance. "It wasn't overdone. It's just nicely touched on. I liked it," he said.
"I think it would be really nice if the younger generation could see the kindness and the love in the message that's being portrayed here. It would be nice if young people could get that—it's uplifting."
Reporting by Lily Yu and Jennifer Tseng. 
The Epoch Times is a proud sponsor of Shen Yun Performing Arts. We have covered audience reactions since Shen Yun's inception in 2006.