Shen Yun 'Very Inspirational,' Says Actress
MISSISSAUGA, Canada—Actress Alex Jade thinks Shen Yun Performing Arts is "absolutely beautiful" after seeing its performance at the Living Arts Centre in Mississauga on March 26.
"It's very inspirational," Ms. Jade said. "It's actually very meditative. I'm mesmerized by the dance."
Shen Yun, based in New York, is the world's premier classical Chinese dance and music company and aims to revive China's traditional culture before the communist regime all but destroyed it.
Touching on some of the themes and storylines in the performance, Ms. Jade reflected on the spirituality of Chinese culture.
"Being a spiritual person myself, I do believe that there's a bigger force, and it's really humbling … to remember where we came from, and it's a beautiful reminder that we're just little bits and pieces of a bigger whole," she said. "There's a bigger force, so we need to be very grateful."
'It Makes You Feel Calm'
Vocalist Jennifer Stewart, who was also in the Mississauga audience, said Shen Yun "just touches your soul."
"It makes you feel calm, it makes you feel excited," she said after watching Shen Yun. "It's been beautiful, it's been wonderful."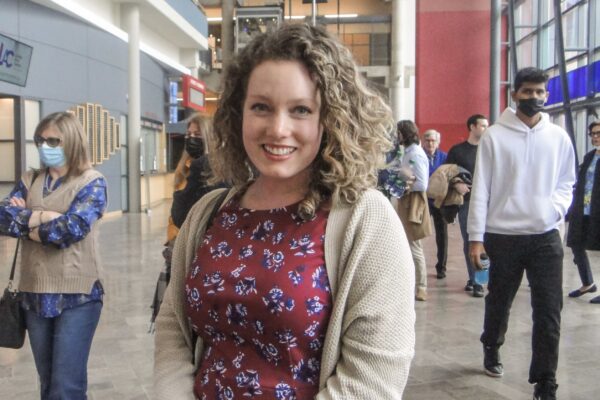 Ms. Stewart said she enjoyed the music of Shen Yun, which is played by a live orchestra accompanying the dances. The orchestra is unique in that it masterfully blends traditional Chinese instruments into a classical Western orchestra.
"I've really enjoyed it. The melodies are just beautiful," she said. She also noted the talent of the tenor, who sang Chinese lyrics using the bel canto style.
"I thought he was really good," she said, noting that the performance also had a lot of variety, including dances, and vocal and solo instrument performances.
Reporting by Deng Tongyu and NTD.
The Epoch Times is a proud sponsor of Shen Yun Performing Arts. We have covered audience reactions since Shen Yun's inception in 2006.