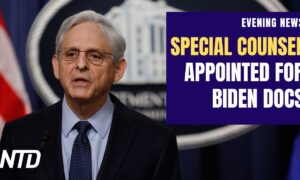 The Justice Department on Jan. 12 appointed former U.S. Attorney for Maryland Robert Hur as the special counsel to investigate classified documents found at President Joe Biden's Delaware home and a think tank in Washington.
The main suspect in the murders of four Idaho students returned to court. Prosecutors in the case might pursue the death penalty.
Thousands of New York City nurses are back at work Thursday after a three-day strike. The union reached an agreement with the hospitals.
According to an exclusive Reuters report, U.S. and Brazilian lawmakers are looking for ways to cooperate on an investigation into violent protests in Brazilian governmental buildings.