Sprawling Sabina Estate Listed for 58 Million Euros
Just like there's a season for all things, there are levels to everything. In real estate, there are many tiers of luxury, too. For instance, if you want 40 bedrooms, the world's most famous rose garden, and the dream estate of a dreamer, you'll pay top dollar. Or in the case of La Tenuta del Pascià ("The Estate of the Pasha")—precisely 58 million euros ($65.6 million).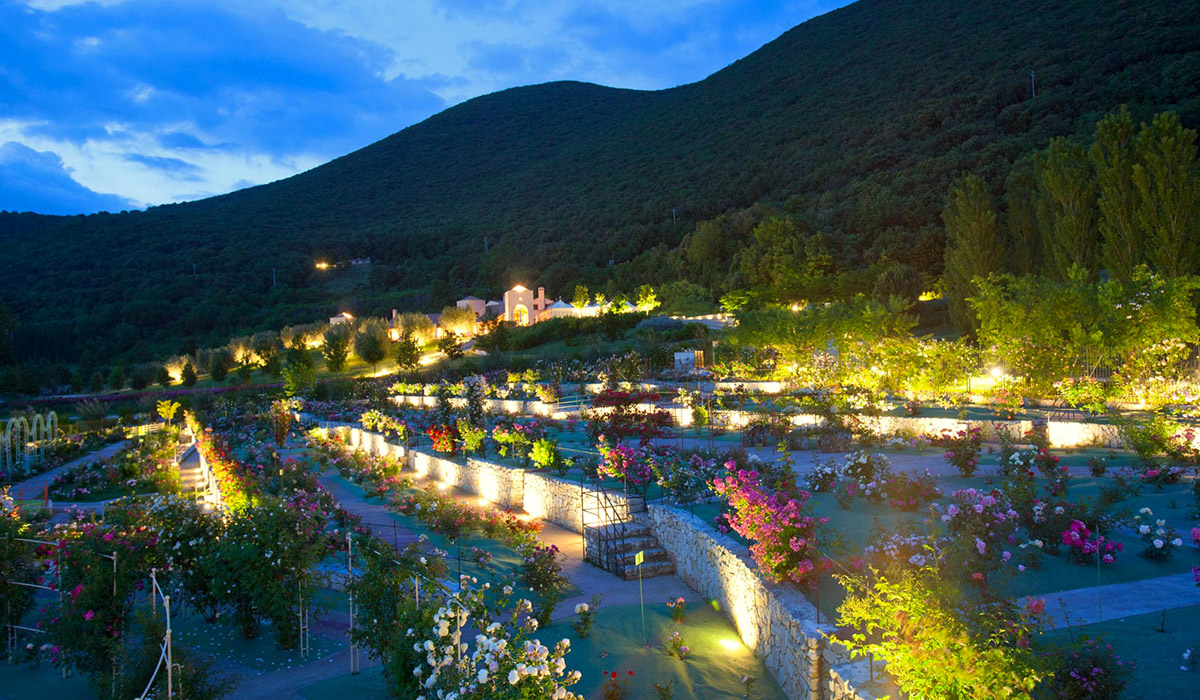 The vision of the pasha from Albania, Giorgio Mece, La Tenuta del Pascià began as a small 74-acre farm (30 hectares) outside the medieval village of Roccantica in the Sabina region northeast of Rome. Today, the 321-acre (130-hectare) estate's houses, gardens, orchards, and nature fields surround an incomparable rose garden in the shape of an angel's wing. Dedicated to Vacuna, the Sabina goddess of the woods, Vacunae Rosae has 5,000 varieties of the world's rarest roses spread across five acres.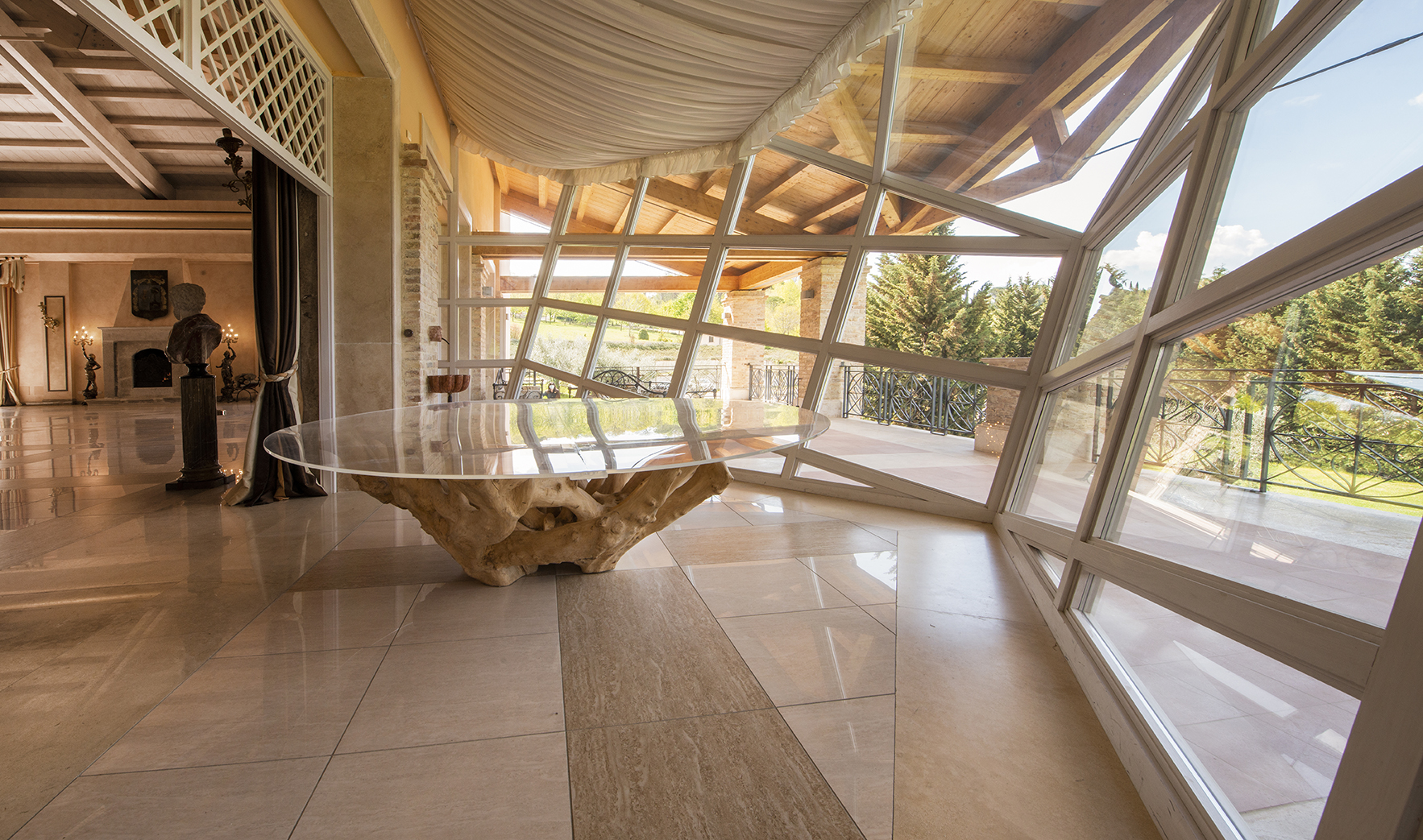 Mece, who was the prefect of Durrës, Albania, before fascist forces invaded in a prelude to World War II, returned to Italy after the war, vowing to create his dream. The Pasha's vision manifested in a setting of stunning natural and man-made spaces, including a restaurant, a unique forest with holm oaks, cypresses, and sequoias, vineyards, and even a space for treehouses.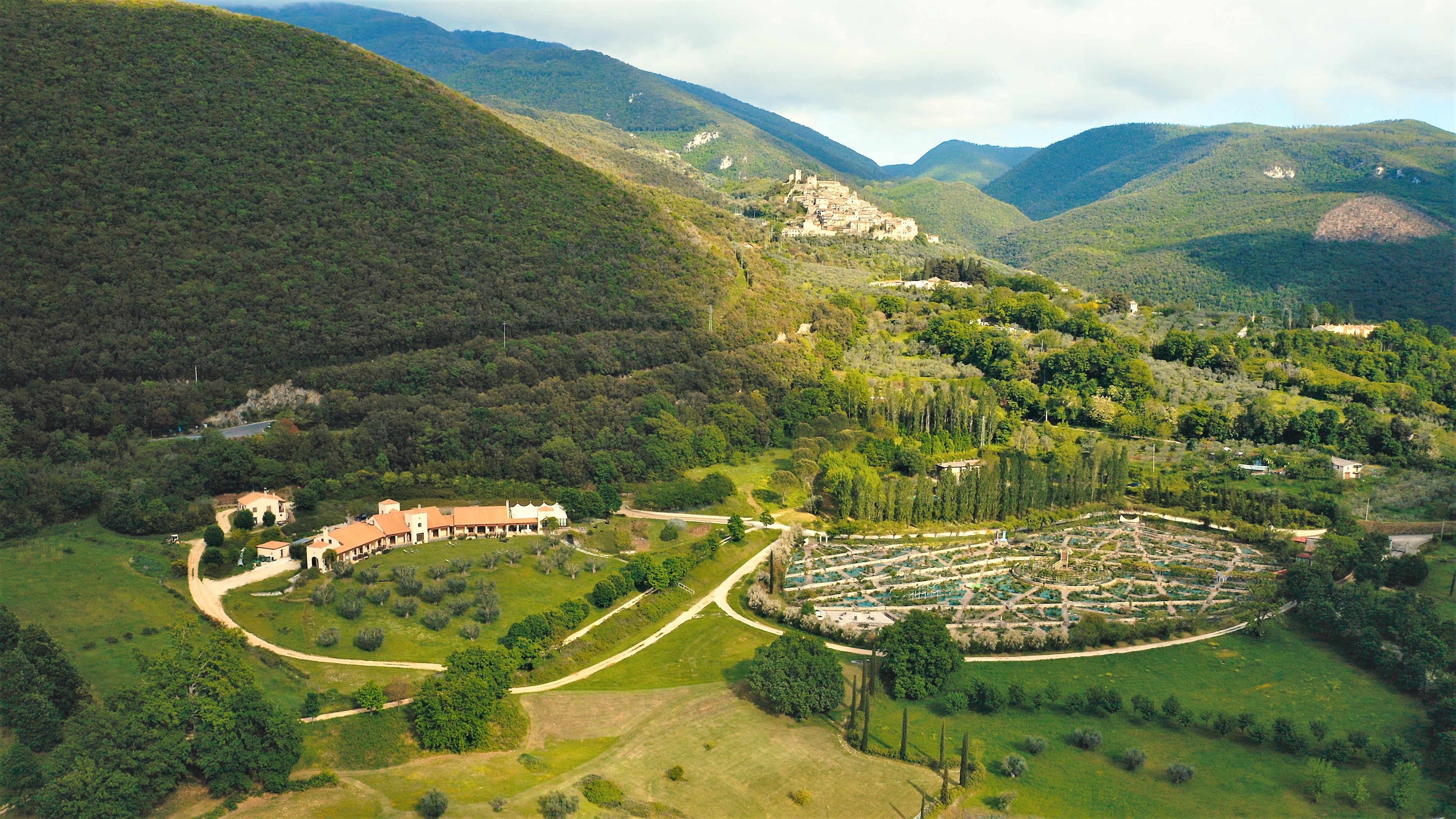 Located in the heart of Sabina (named after the ancient Sabines, an Italic people), the estate has a stunning garden chalet, two spectacular swimming pools, centuries-old olive groves of more than 7,500 trees, tens of thousands of lavender plants, and even giant redwoods imported from North America. The Pascha's private country house is Il Casale, a classic villa that melts into the landscape in flawless and historic style. The home has its own pool, four lavish bedrooms, a triple living room, and is decked out with stunning frescoes and antique furnishings that reflect a bygone era.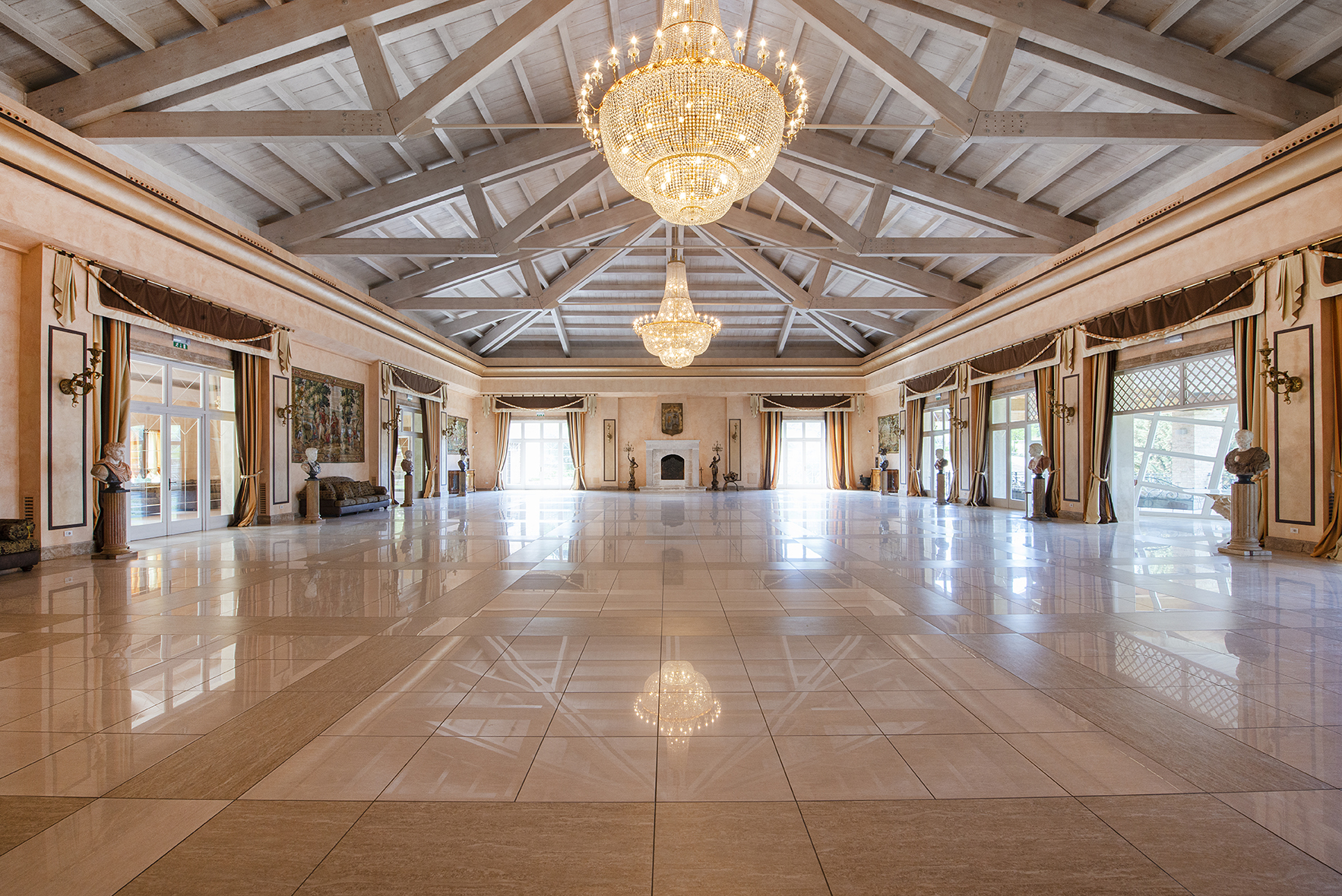 Across from Il Casale, Villa degli Ulivi sits at the foot of Monte Pizzuto and overlooks the rose garden. This villa houses a restaurant, a bar, a series of halls, and wonderfully decorated rooms, where unique heirlooms from all over the world are exhibited. There are also several large rooms for special events. In a corner of the rose garden, La Lomonaia is a 27,000-square-foot, two-story events hall, a grand ceremonial venue with an enormous kitchen and great rooms.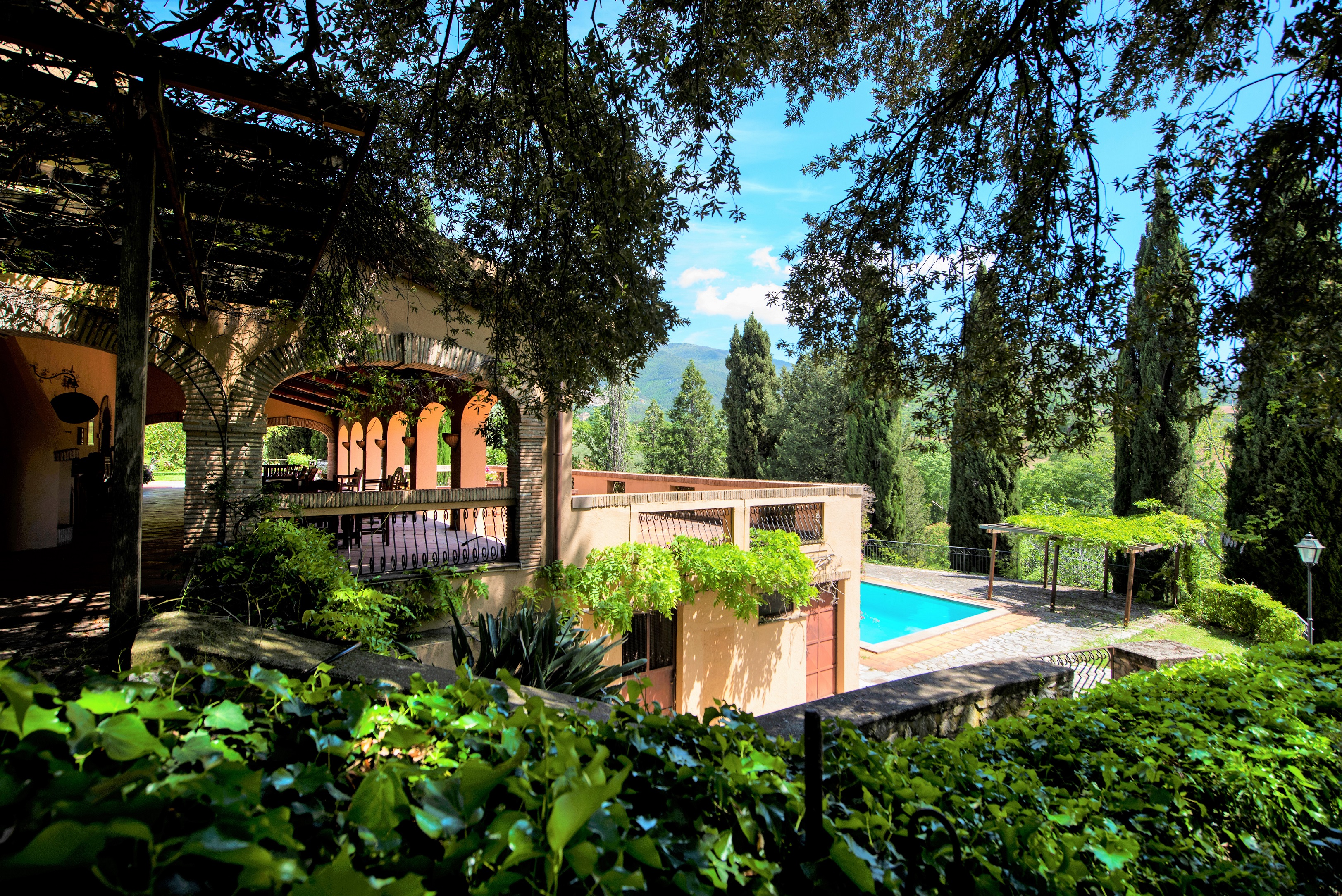 This famous estate also has countless smaller farmhouses, a unique disco room, twin tennis courts, and numerous special agricultural features. Giorgio Mece's marvelous estate is a place that almost defies description—a romantic but utilitarian fantasy he obviously wanted to share with the world.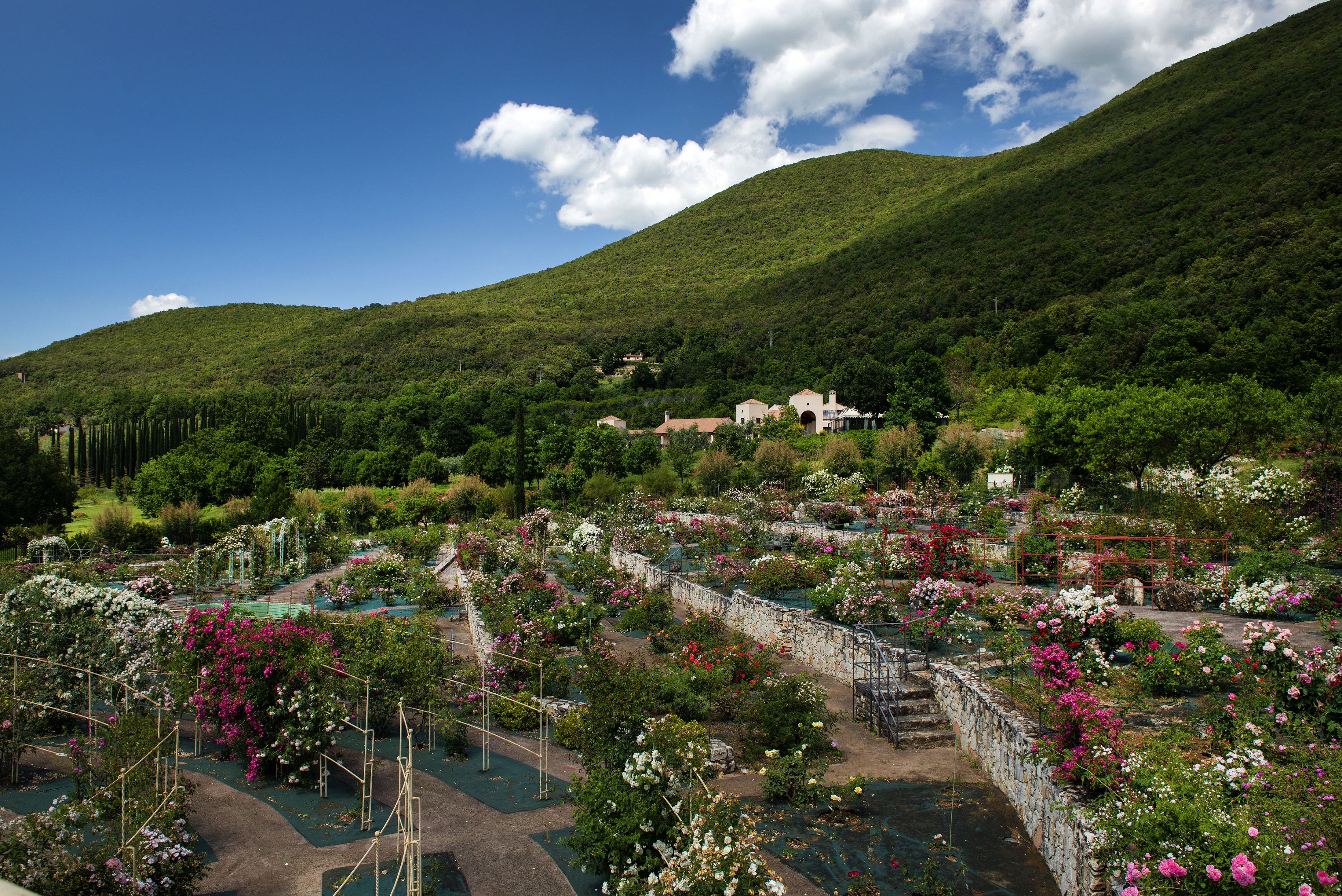 La Tenuta del Pascià
Roccantica RI, Italy
58,000,000 euros
40 bedrooms, 20 bathrooms
107,639 square feet (10,000 square meters)
321 acres (130 hectares)
Key Features:
The Roseto Vacunae Rosae (rose garden)
Pools and tennis courts
Vineyards, olive groves, farms
Exclusive villas and venues
A nature wonderland near Rome
Agent:
Vittorio Savoia
Via Giuseppe Mercalli 3 – 00197 Rome
+39 392 0807611