Sweltering Volcanos, Surreal Cityscapes, Soviet Weather Stations, and More
From a safe distance, French drone photographer Armand Sarlangue arranges a rendezvous with an explosive volcanic fissure located several hundred meters from the main crater of Fagradalsfjall volcano in Iceland—also known as the "Land of Ice and Fire."
Dancing far above gleaming molten lava, Sarlangue's drone camera captured what no unaided human photographer could hope to achieve. The fissure—a glowing orange eye radiating geothermal energy, with veins of fire spiraling kaleidoscopically outward—takes center stage in this arresting image titled "Big Bang."
Delivering this red-hot spectacle to Italy's Sienna Awards, Sarlangue claimed first prize in the Drone Photo Awards 2022—the "most important international contest for aerial photography"—and was named the competition's Photographer of the Year. A jury selected the winning shot from the submissions of 2,624 participants from 116 different countries. The winners of the competition's nine distinct categories, in addition to the top prize, were recently released.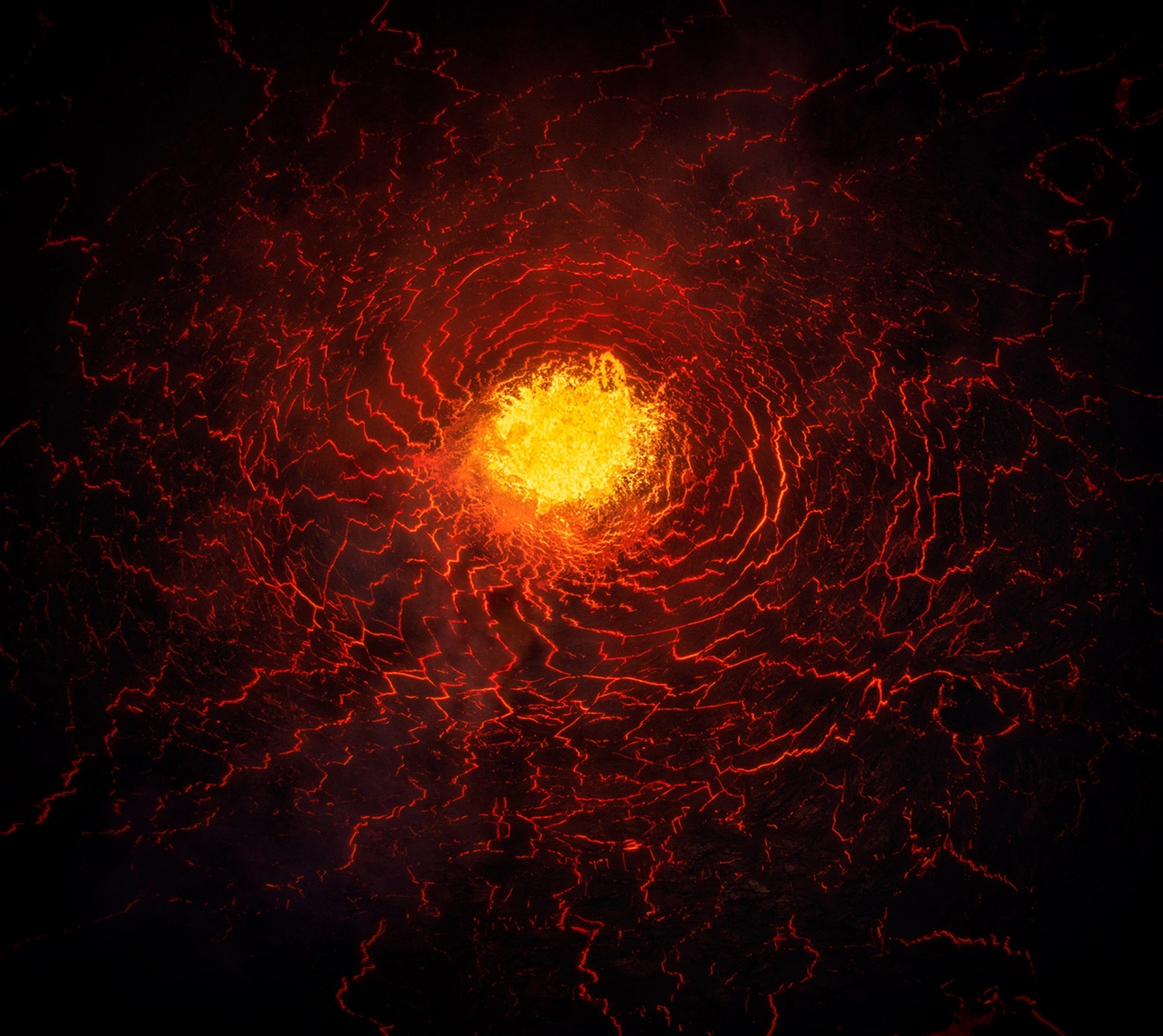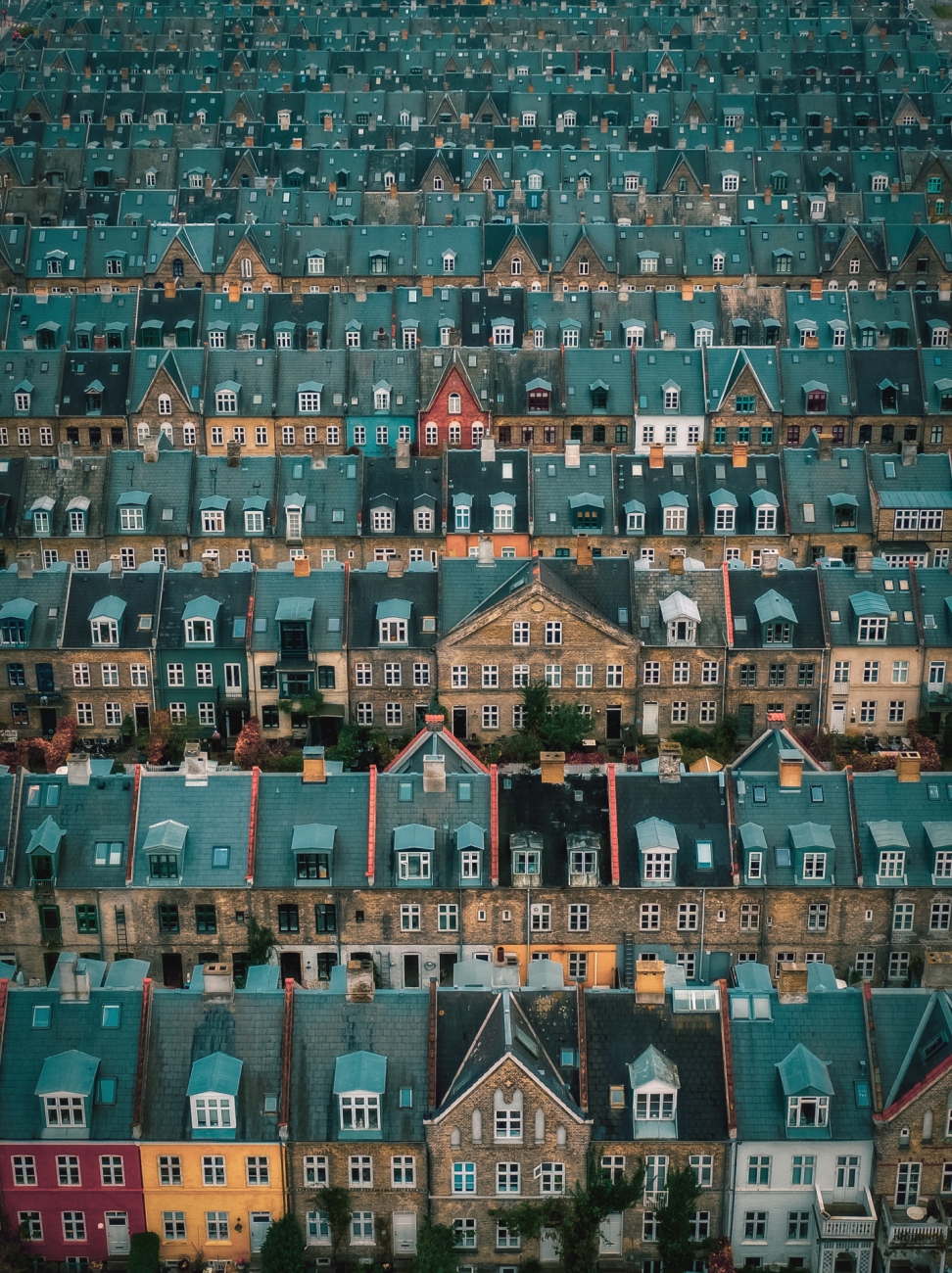 A sea of uniform, turquois-shingled rows stretches as far as the eye can see looking down over the desirable Kartoffelraekkerne neighborhood in Copenhagen, Denmark, waxing surreal in an aerial city shot by Ukrainian photographer Serhiy Vovk, who claimed first prize in the Urban category.
A lone boatman naps serenely in one of countless small, rickety rafts tethered along the Buriganga River in Dhaka, Bengali, attesting to a lifestyle of primal simplicity, far removed from the bustle of modern megalopolises like New York or Los Angeles. This photo snagged the People category award.
Iranian photographer Mehdi Mohebipor won the Wildlife category for a shot of a flamboyance of flamingos filling the frame with their tranquil avian amiability, basking in a warm light.
Winner of the Sport category, Polish photographer Daniel Koszela captured an aerial view of the participants of the Bieg Piastów ski event in Poland in a novel, vertical, straight-down winter composition.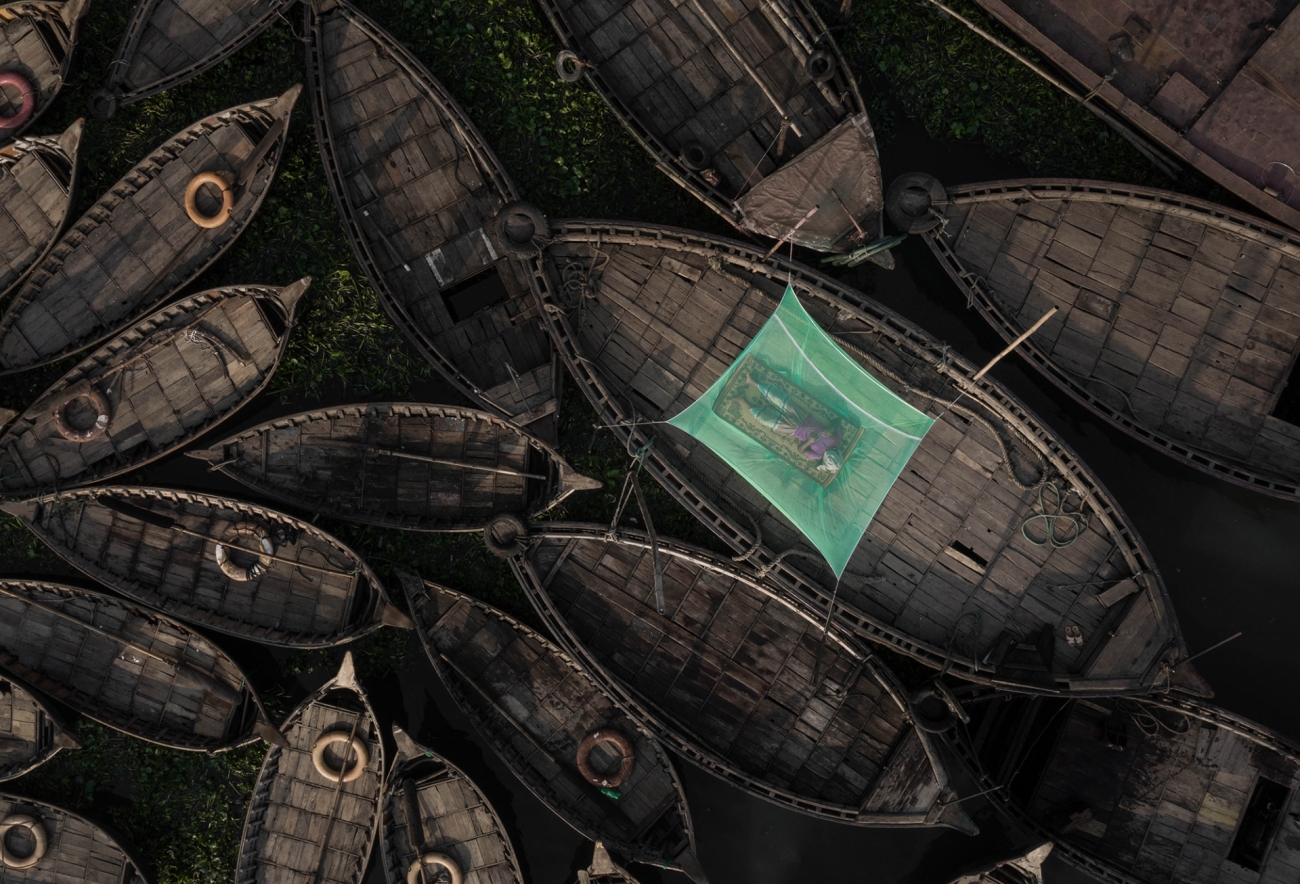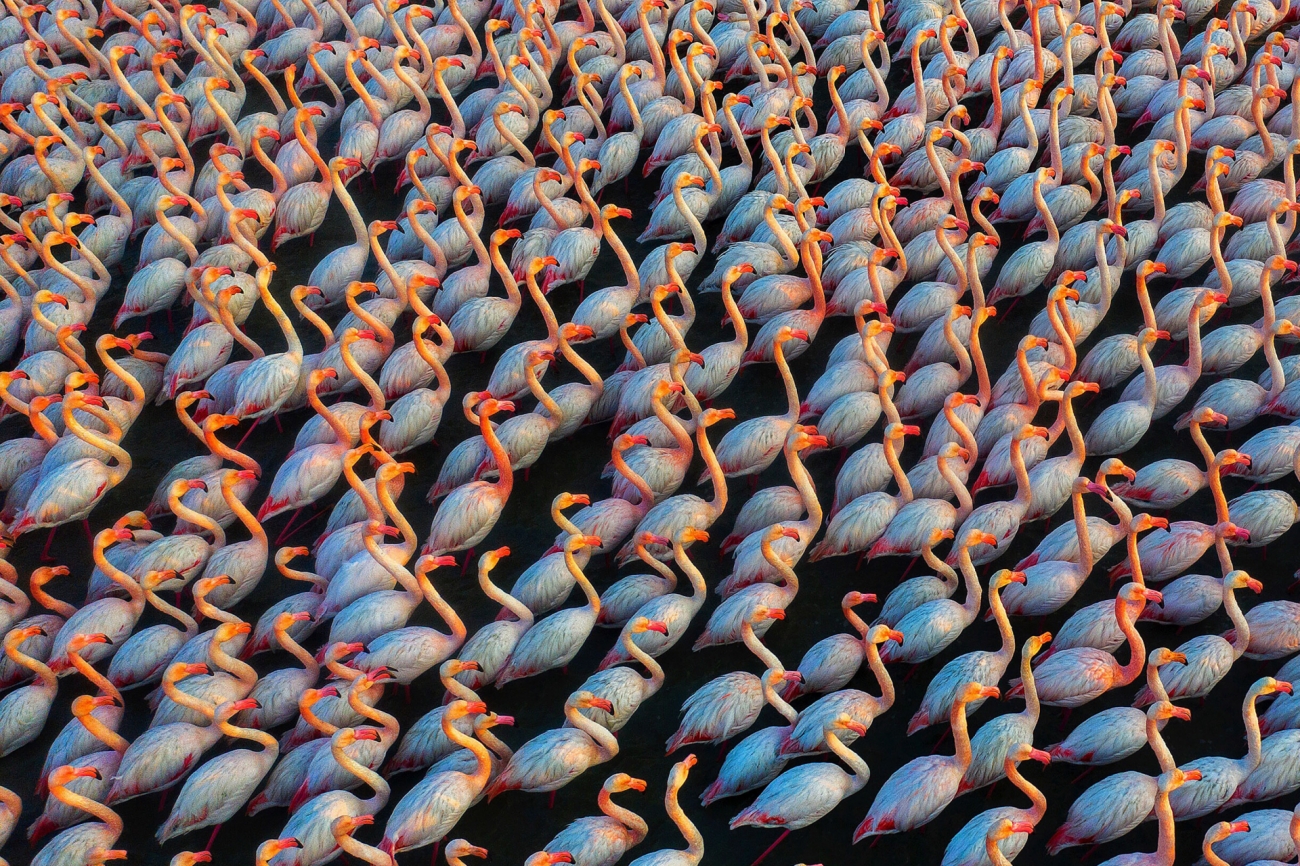 Other winners include an encounter between parched desert sand dunes and the South Atlantic Ocean captured by Swiss photographer David Rouge, winner of the Nature category; an aerial shot of salt pan laborers drying their wares under the sun in Habra, India, taken by Indian photographer Saurabh Sirohiya, who claimed the Abstract category award; a pair of polar bears exploring an abandoned Soviet arctic weather station, captured by Russian Dimitri Kokh, who took home the top prize in the Storyboard category. The list goes on.
These and the several other winners will be featured at the Above Us Only Sky exhibition during the Siena Awards, which runs from Oct. 1 until Nov. 20, and features eight photographic exhibitions in the rustic northern Italian city of Siena.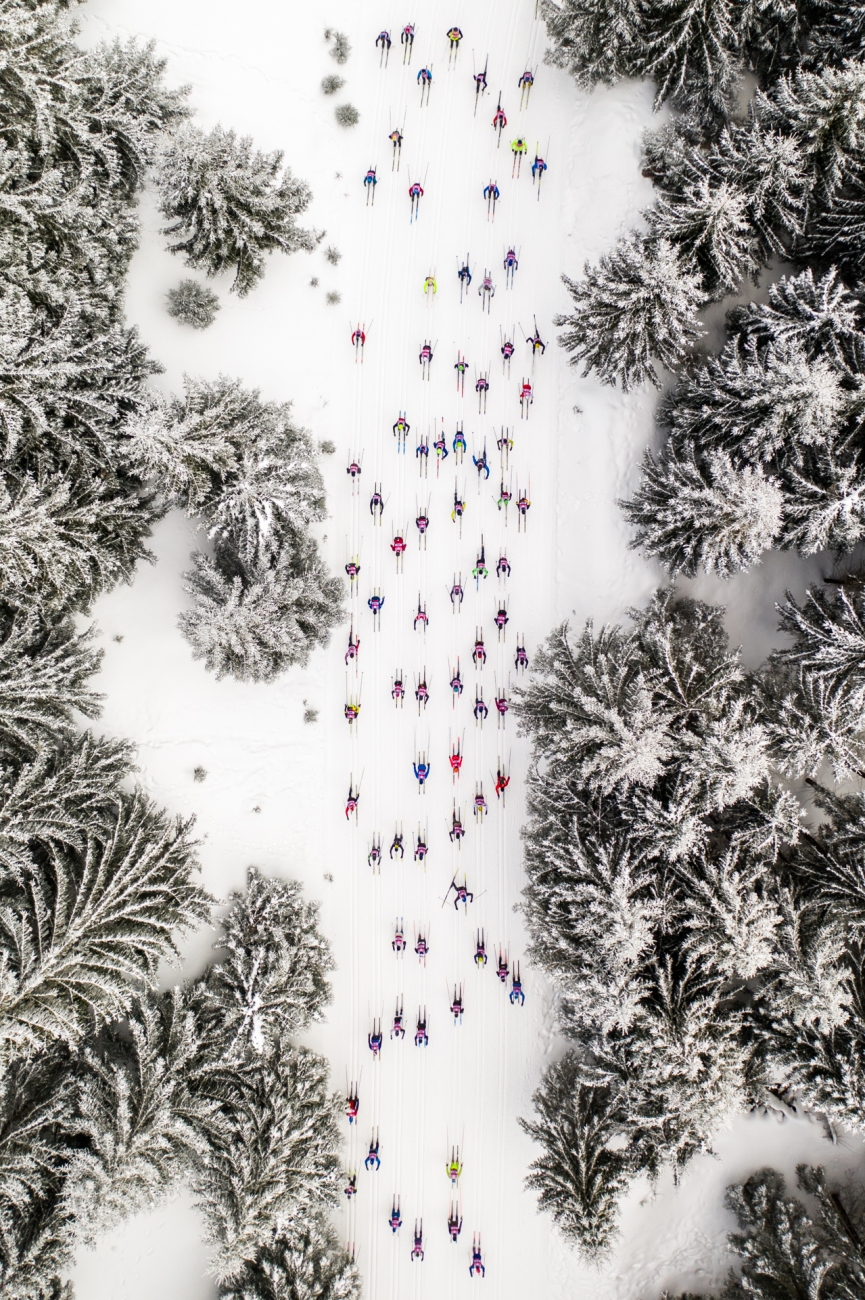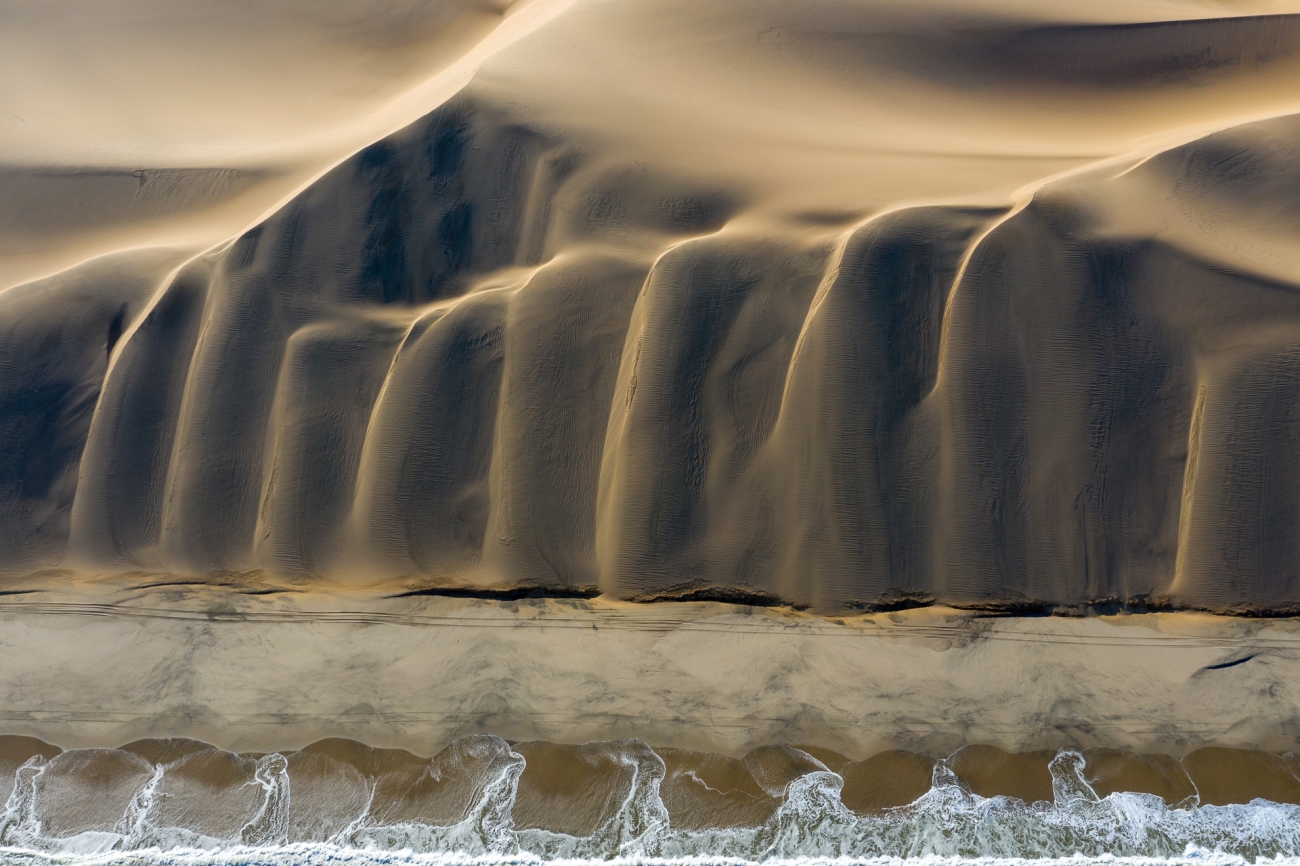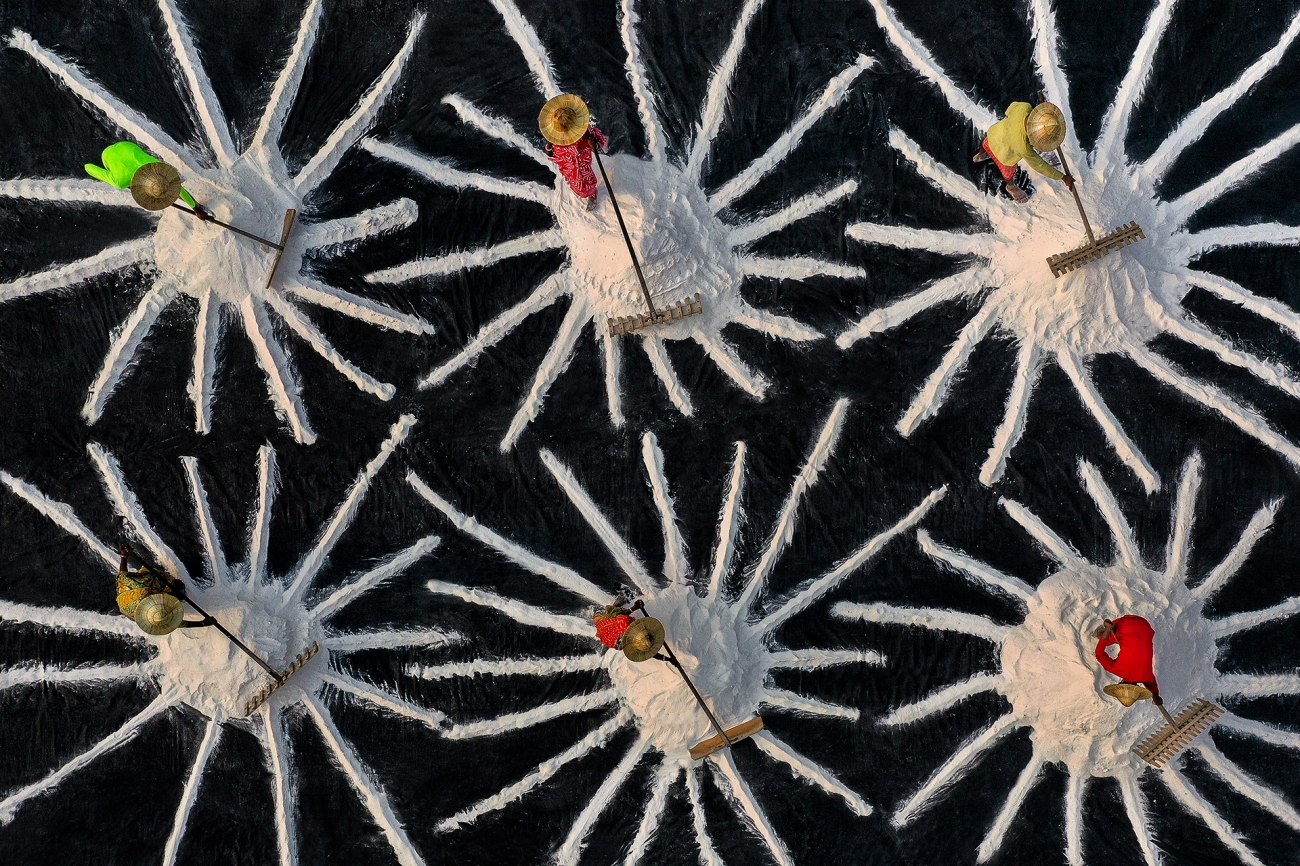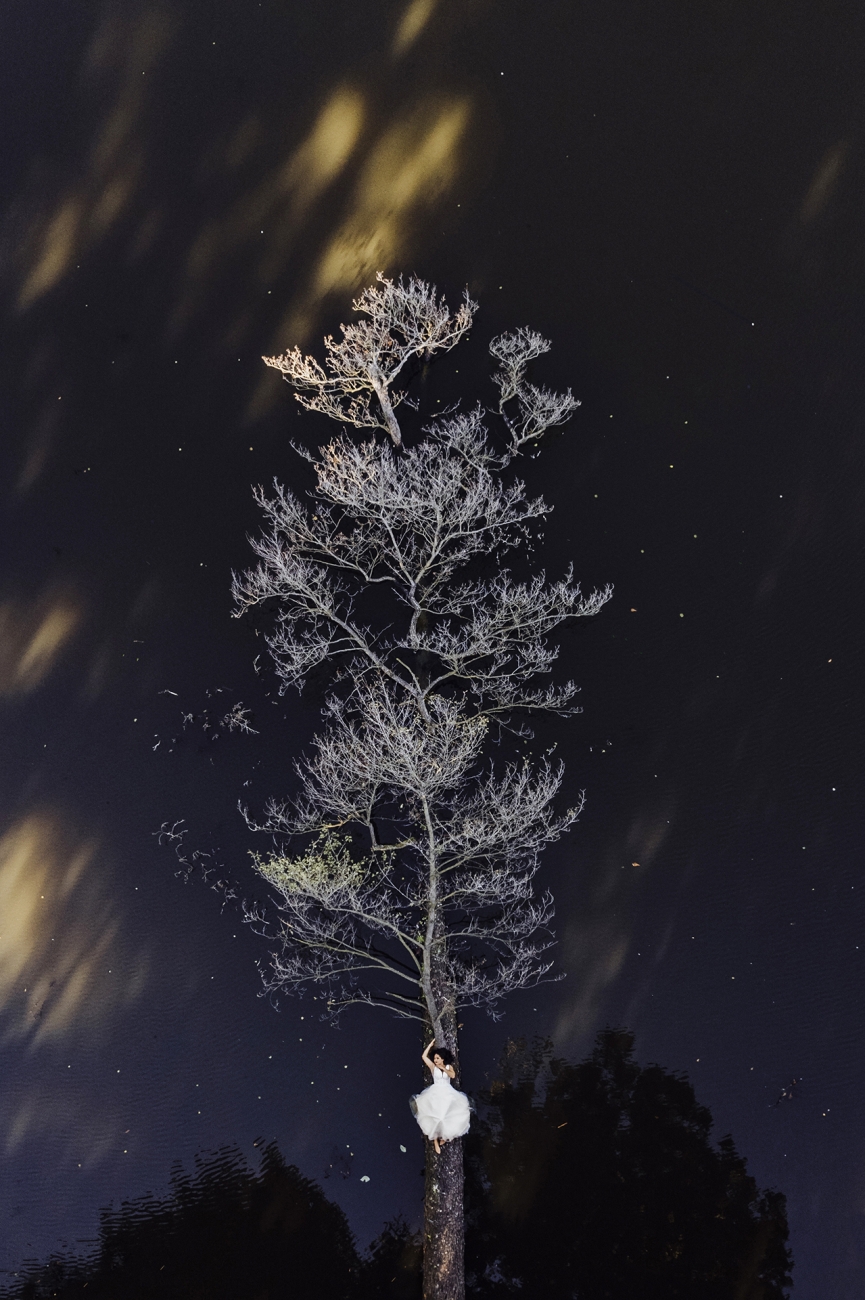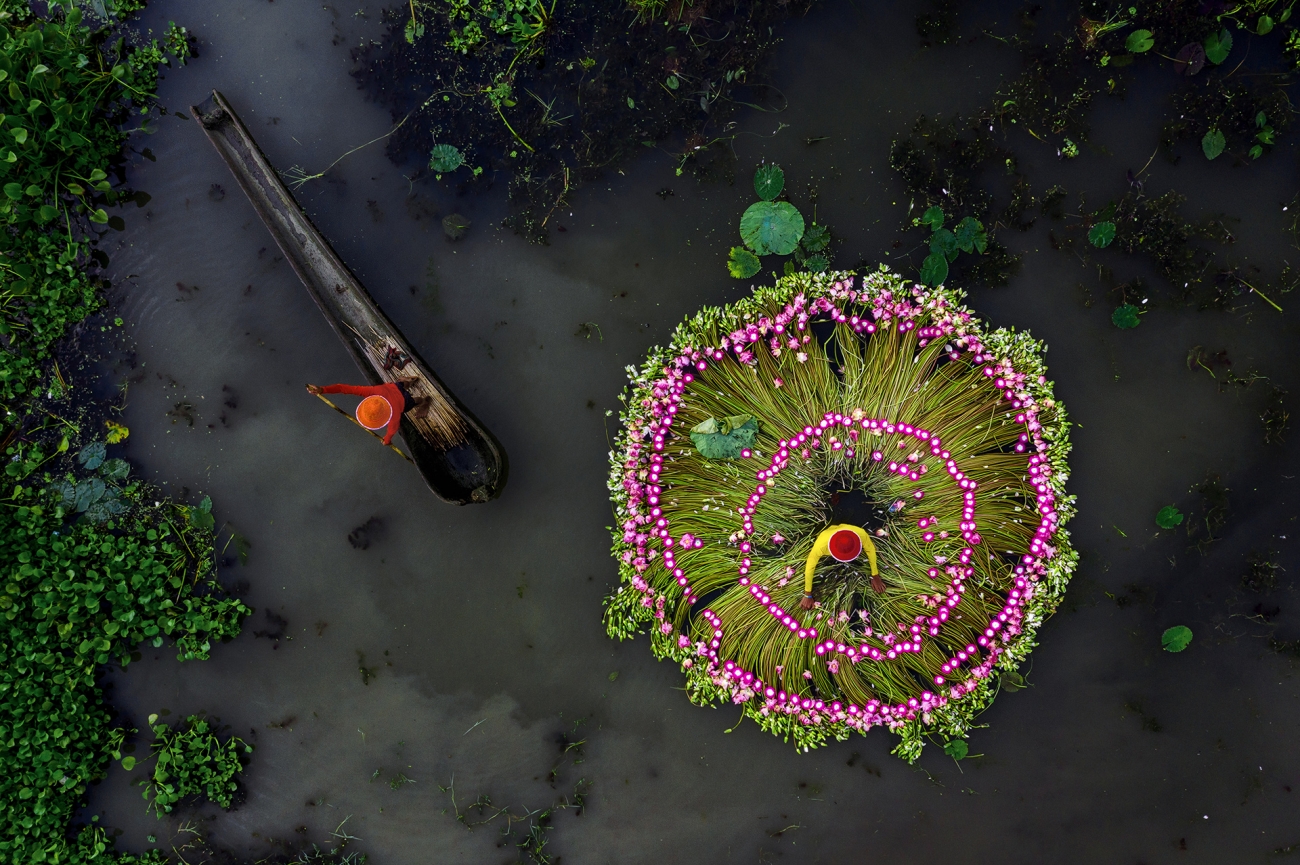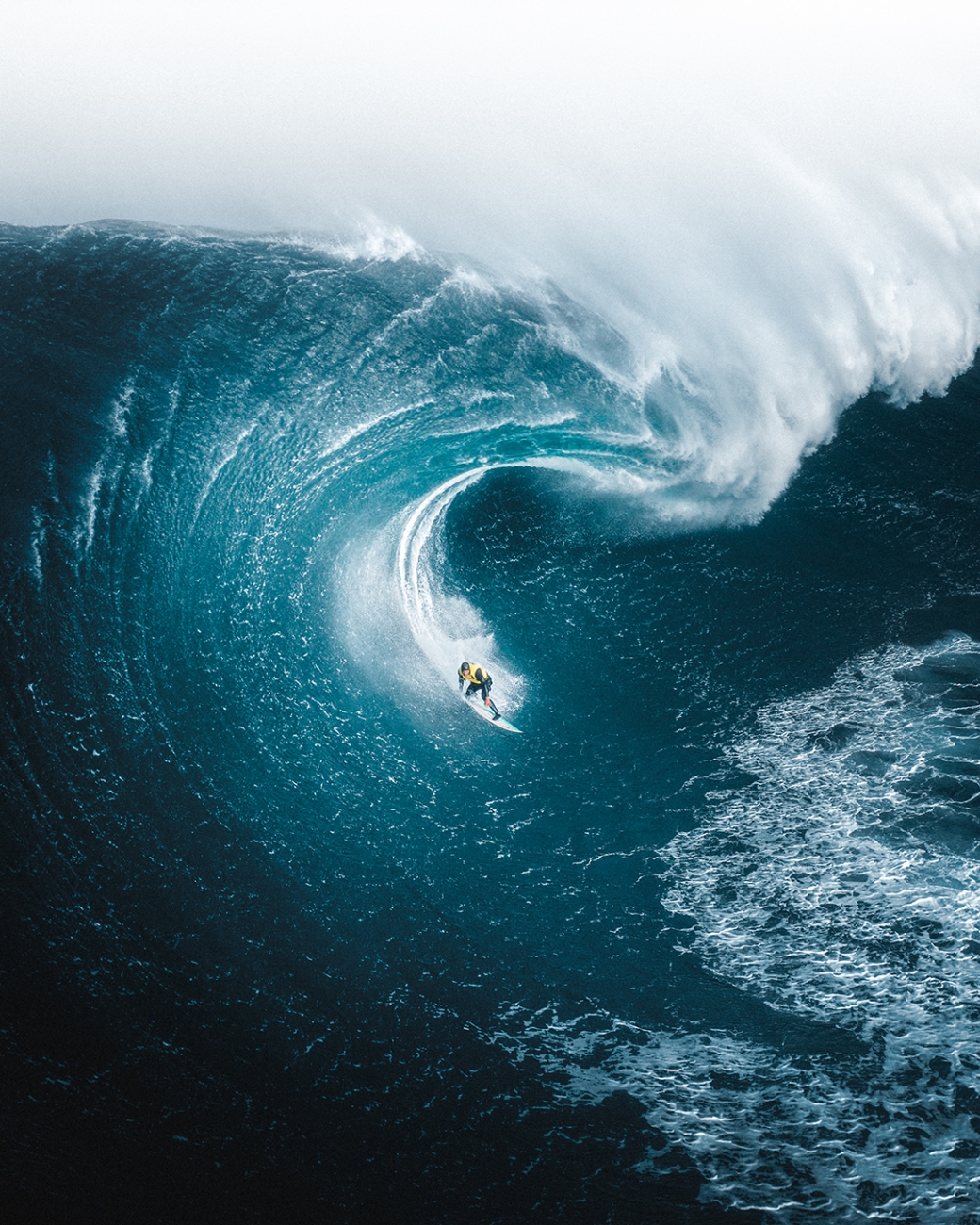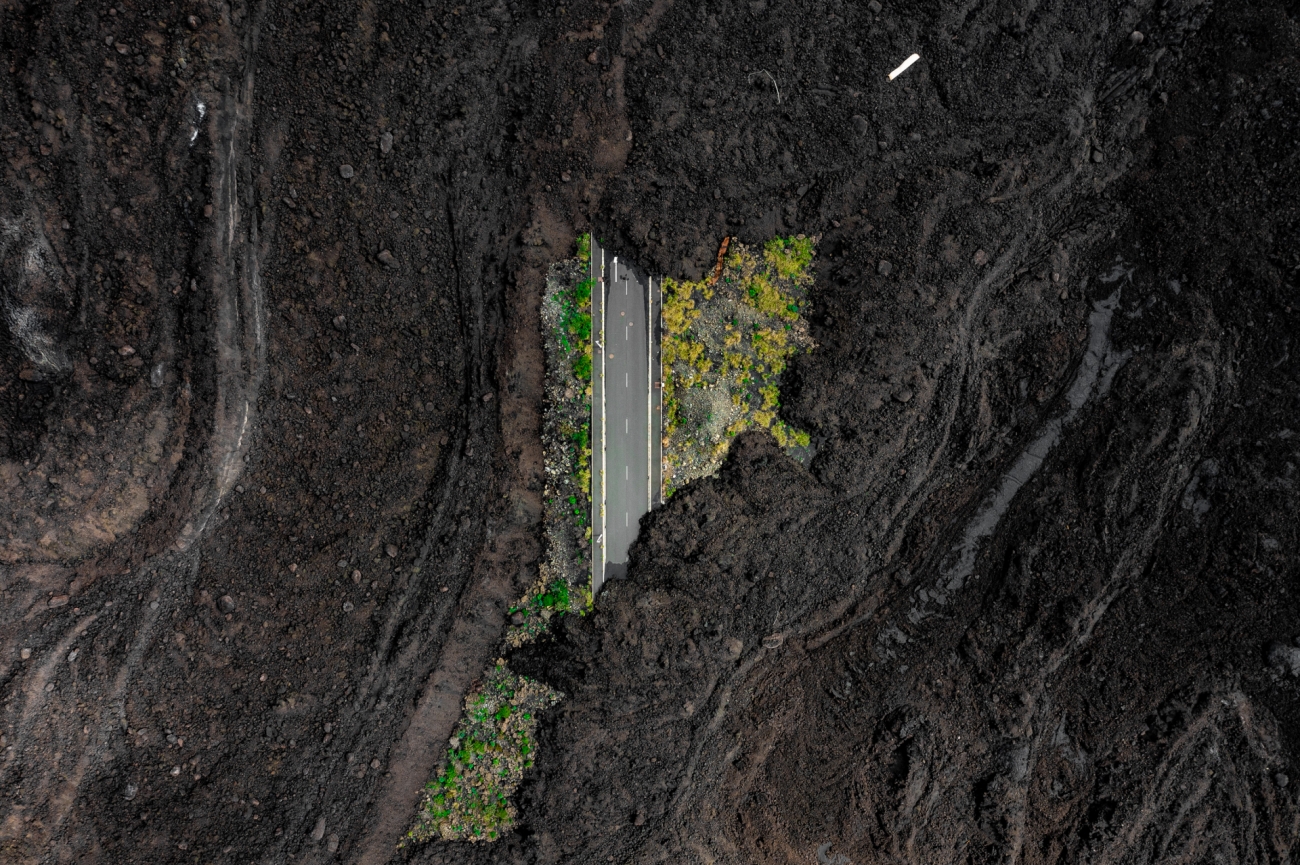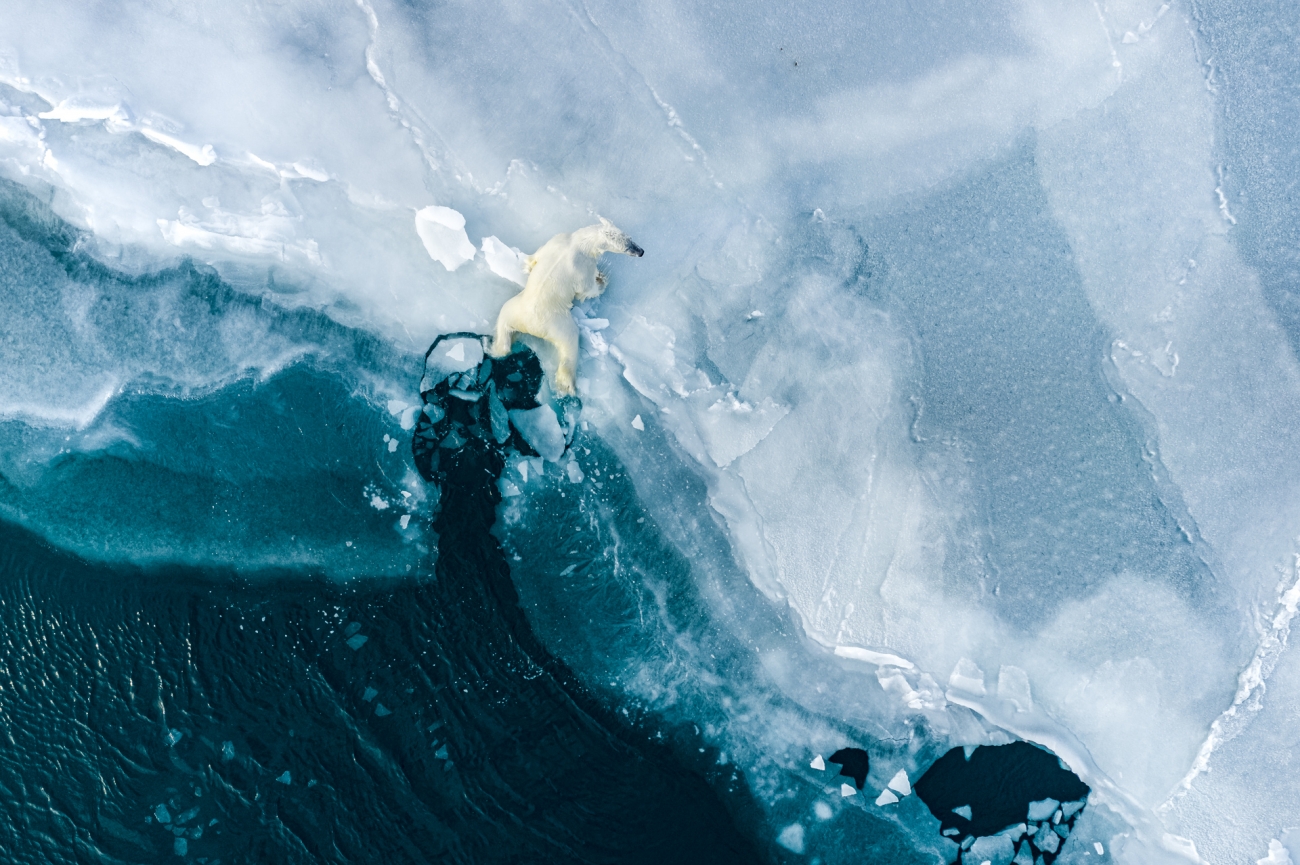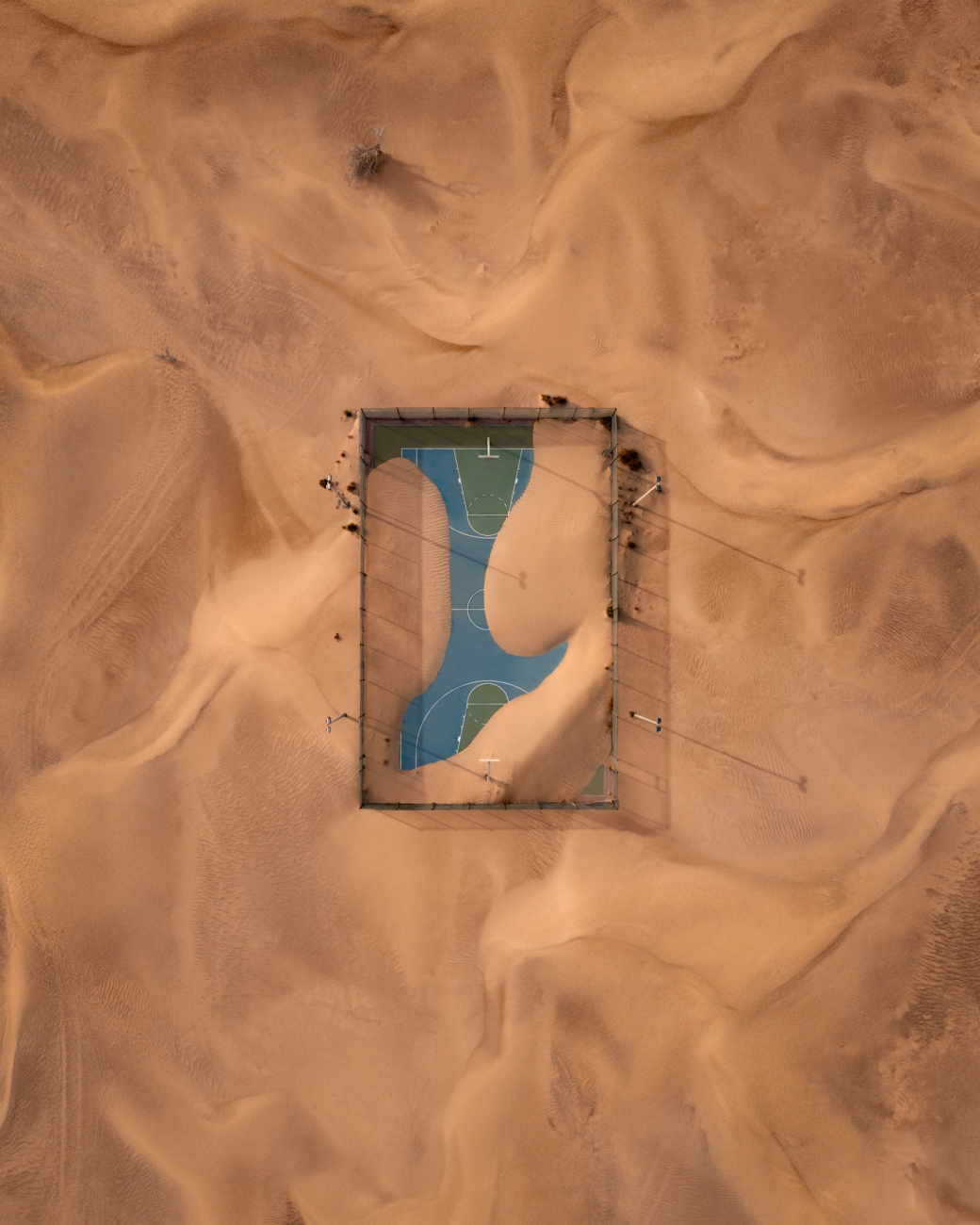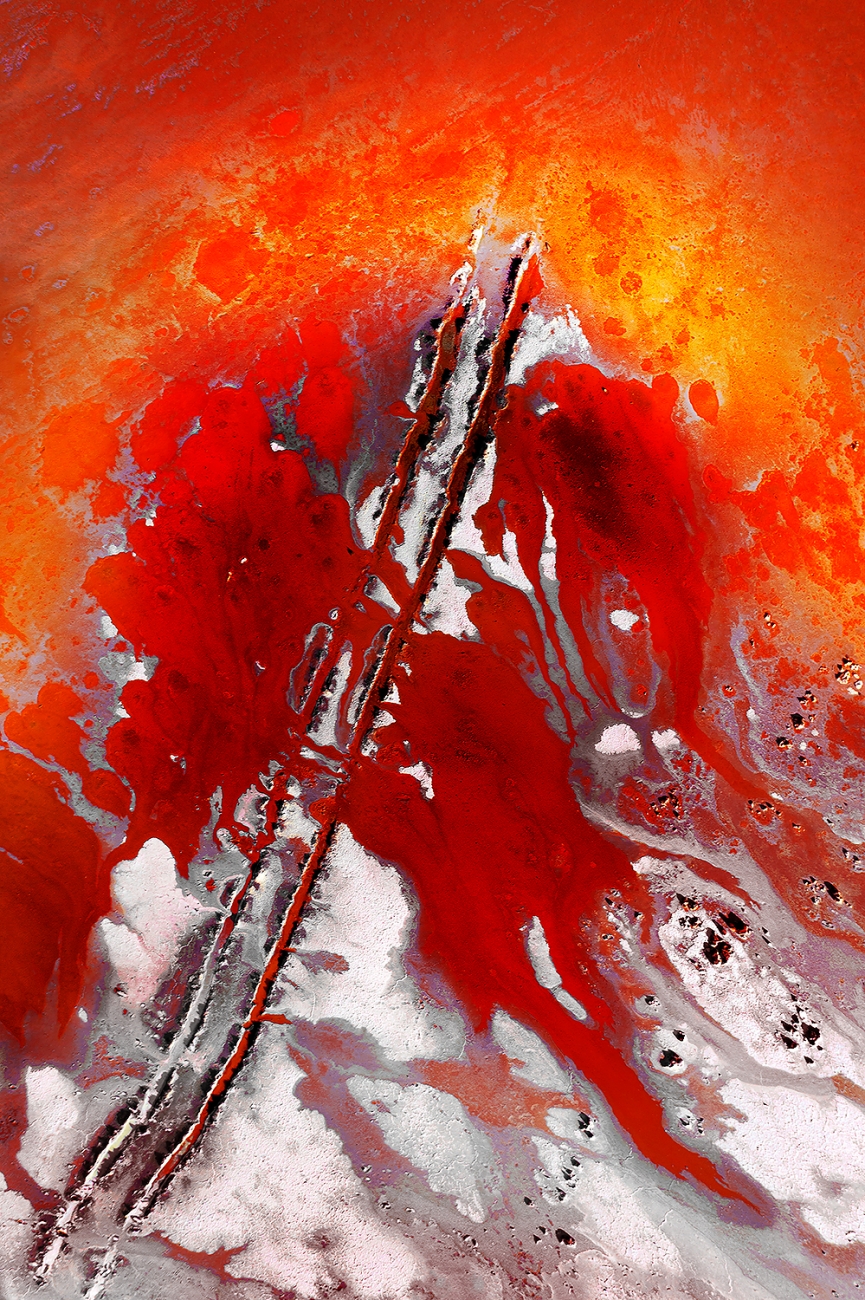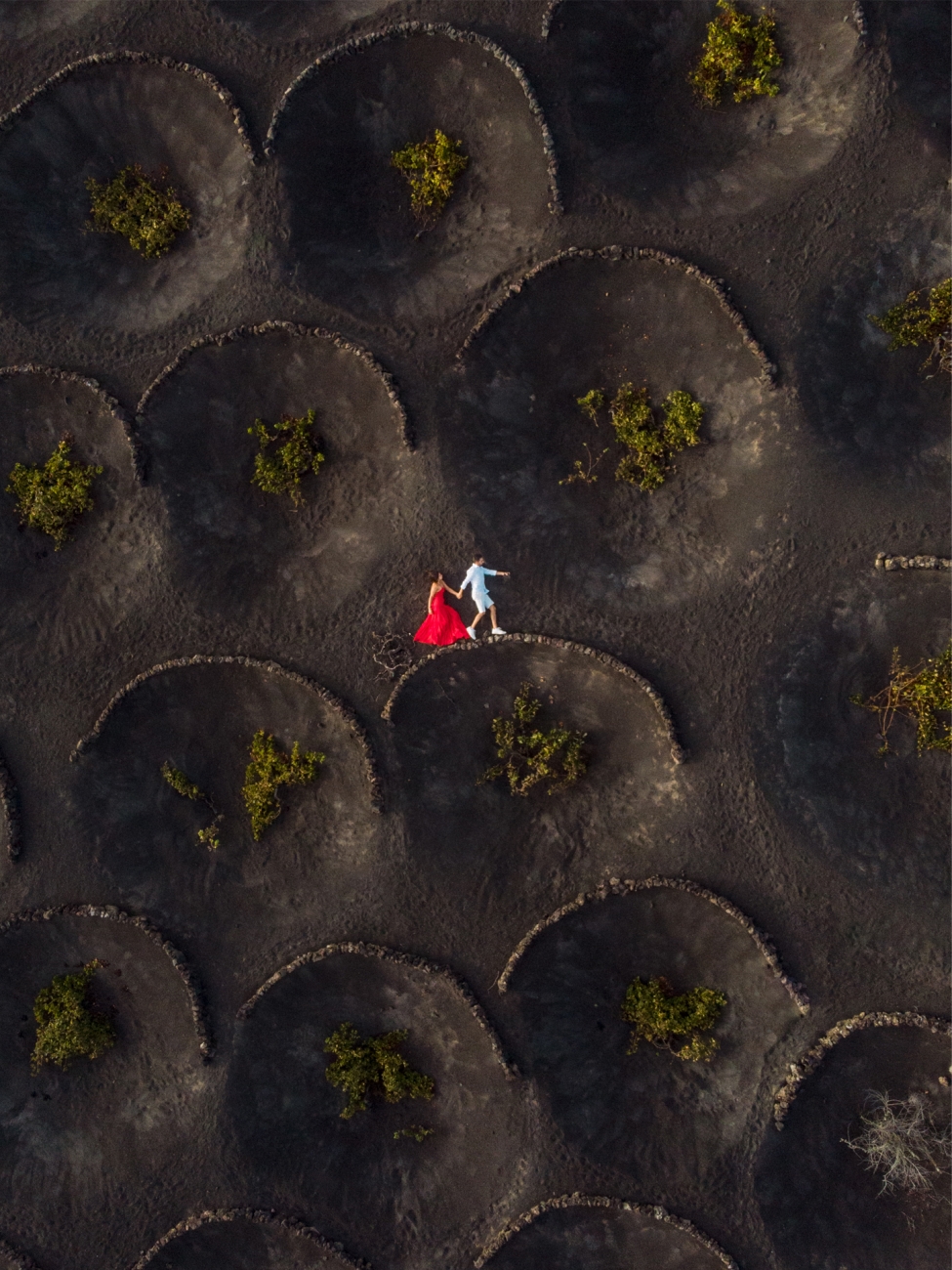 Share your stories with us at emg.inspired@epochtimes.com, and continue to get your daily dose of inspiration by signing up for the Inspired newsletter at TheEpochTimes.com/newsletter