Sydney House Price Growth Drops as Housing Market Slows Down Across Australia
Australian home value growth has continued its downward trend in February 2022, with Sydney witnessing housing prices fall for the first time in 17 months.
The national home value index of property database company CoreLogic went up just 0.6 percent in February, the lowest monthly increase recorded since October 2020. Prior to this, the index rose by 1.1 percent in January after reaching the peak of 2.8 percent in March 2021.
Tim Lawless, the CoreLogic director of research, said on March 1 that the pace of growth in house prices started to slow down in April 2021. At the time, fixed-term mortgage rates were subject to upward pressure, while the government was ending fiscal support, and housing affordability was becoming more stretched.
"With rising global uncertainty and the potential for weaker consumer sentiment amidst tighter monetary policy settings, the downside risk for housing markets has become more pronounced in recent months," he said.
The downtrend was more conspicuous in Sydney and Melbourne than in smaller capital cities such as Brisbane, Adelaide and Hobart, which saw a more than one percent rise in house prices in February.
Housing values dropped 0.1 percent in Sydney but remained unchanged in Melbourne during the month.
As the growth in house prices lost steam over the past 11 months, there was a change in the annual growth trend in February. Across Australia, housing values increased by 20.6 percent over the 12 months to February, down from what was likely to be the peak rate of annual growth of 22.4 percent recorded in January.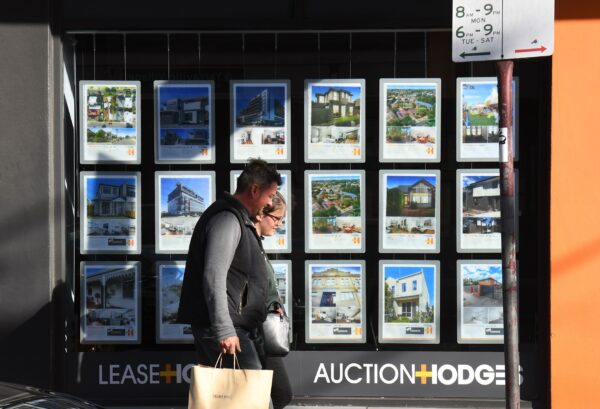 Meanwhile, regional Australia continues to report a considerably higher growth rate in housing prices than the capital cities.
"Regional markets have been somewhat insulated to slowing growth conditions, with five of the six rest-of-state regions continuing to record monthly gains in excess of 1.2 per cent," Lawless said.
Over the past three months, home values across the combined rest-of–state regions rose by 5.7 percent, which was more than three times the growth of 1.8 percent of the combined capital cities.
Despite the quarterly housing value growth continuing to stay strong across regional Australia, conditions have eased following a hike of 6.4 percent in the December quarter and a cyclical peak of 6.6% recorded in April 2021.
Lawless said that regional housing markets were not invulnerable to the higher cost of debt resulting from an increase in fixed-term mortgage rates. Additionally, these markets were also increasingly affected by worsening affordability restrictions as incomes consistently could not keep up with housing prices.
"However, demographic tailwinds, low inventory levels and ongoing demand for coastal or treechange housing options are continuing to support strong upwards price pressures across regional housing markets," Lawless said.