A 17-year-old who transformed a pre-loved thrift store wedding dress into a pink, princess-looking prom dress for $45 has won the adoration of millions of netizens.
Megan Johnson, who lives in Fort Worth, Texas, filmed the DIY process and shared it with her followers on March 11.
Before she set out to submerge the crystal-white gown in a dye-filled tub in her garage, the creative high-schooler tailored the strapless dress—complete with a bodice and full skirt—to her size.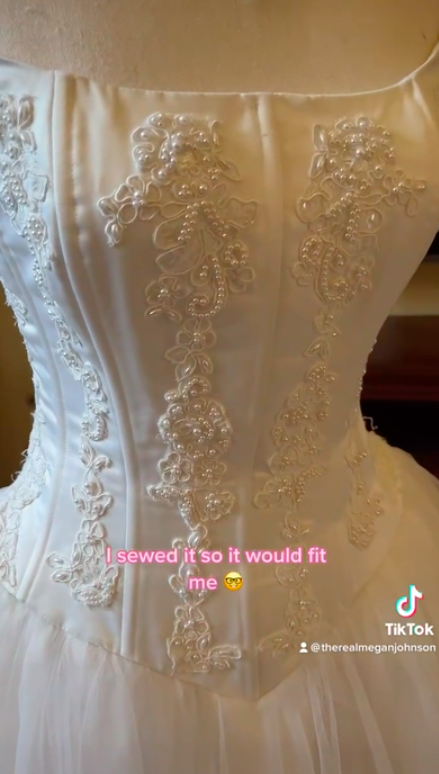 In a now-viral 30 seconds footage, Johnson is seen pouring many pots of boiling water into a large plastic tub along with the pink dye. She gives the white gown another look before she proceeds to seal her "fate."
After 30 minutes of stirring the dress in the tub with a mop, Johnson removes the pink dress from the tub and notices that it didn't turn out "too dark" and, instead, was exactly what she'd hoped for.
"I think it turned out pretty cute," Johnson said.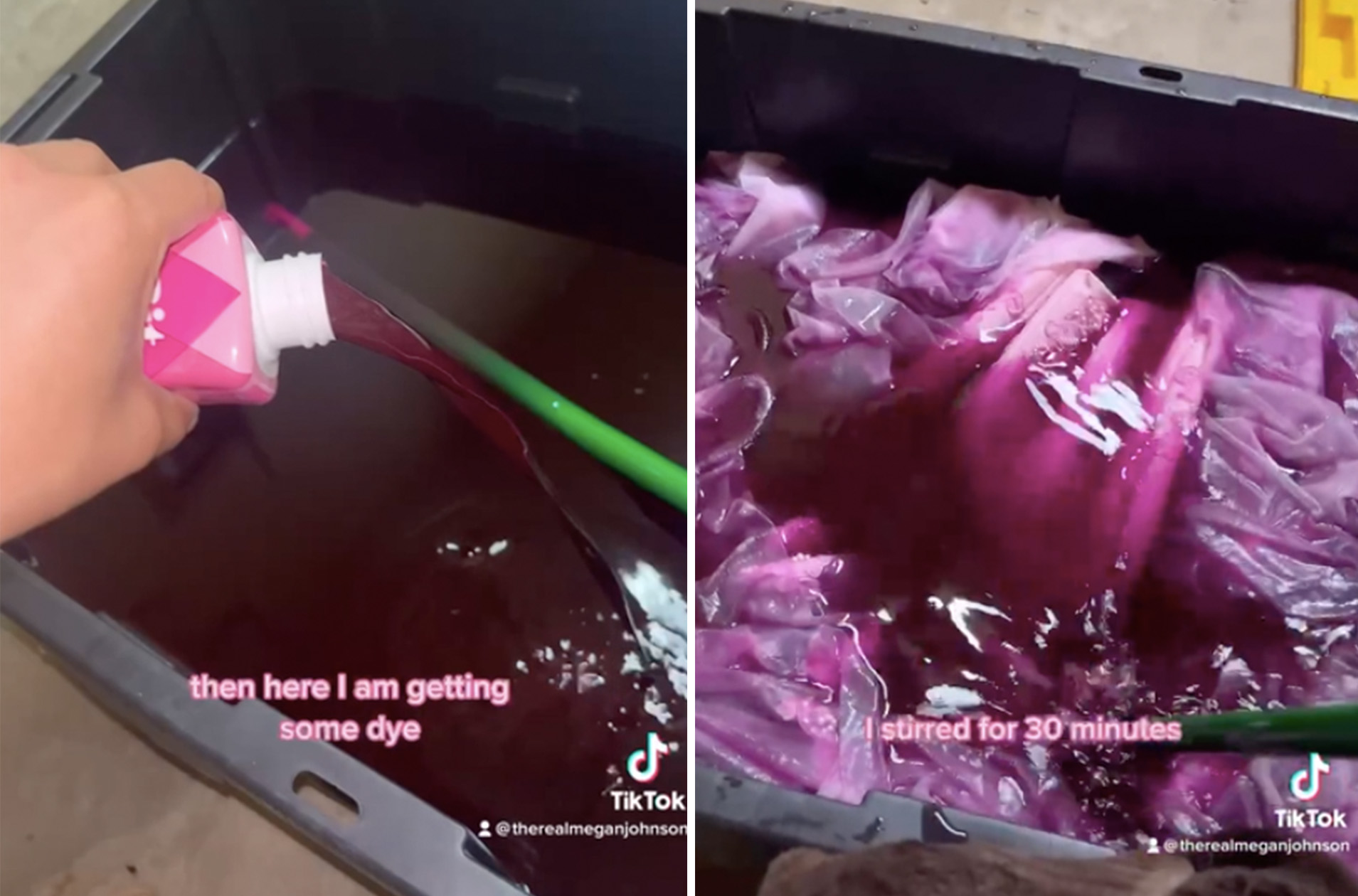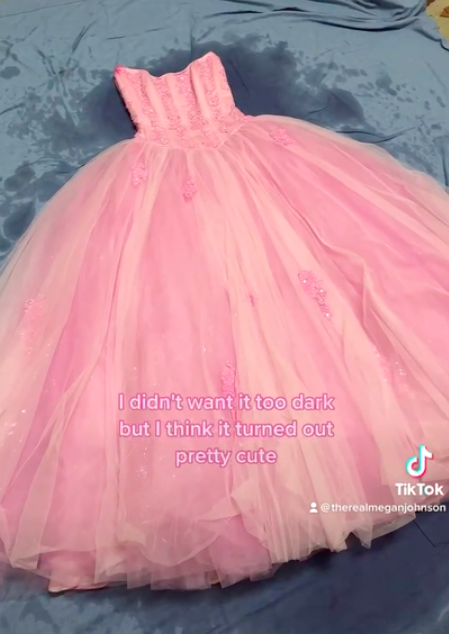 The video has amassed almost 27 million views with netizens eagerly wanting to see how the unique dress looked on talented Johnson.
On popular request, Johnson asked her mom to film another video of her wearing the dress as she embraced the princess vibe and sashayed around a field with the song "Ceilings" by Lizzy McAlpine playing in the background.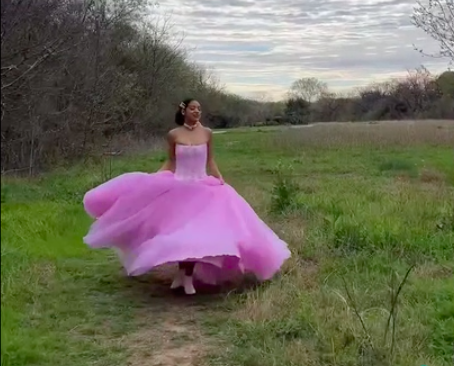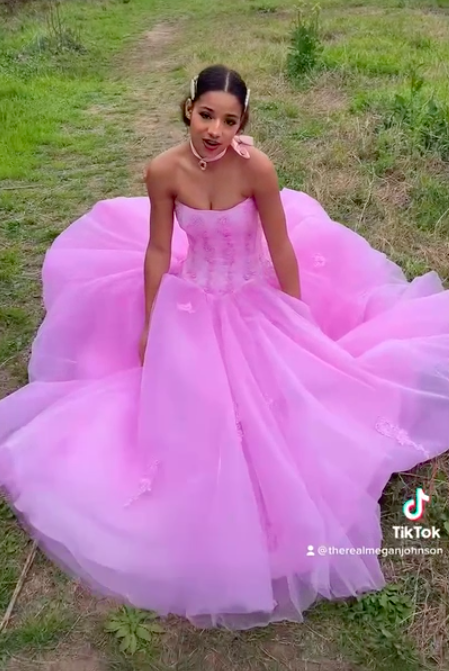 The response to this video was overwhelming too.
"You look like a fairy, straight out of a fairytale," wrote one netizen. While another chimed in, writing: "This looks so good!! Absolutely stunning work!! You better win prom queen!!"
Some others offered suggestions such as adding a necklace and tiara to complete the prom ensemble and it seems Johnson took their advice. On May 21, Johnson shared her final prom look with netizens.
Watch the video:
(Video Credit: Newsflare)
Share your stories with us at emg.inspired@epochtimes.com, and continue to get your daily dose of inspiration by signing up for the Inspired newsletter at TheEpochTimes.com/newsletter