NR | 1h 1min | Documentary, Biography, Film History | 21 March 2023 (USA)
For those largely unfamiliar with the films of Stanley Kubrick, director Gregory Monro's one-hour, one-minute movie, narrated mainly by Kubrick, might be considered a cheat, which is understandable. For Kubrick devotees, it could be viewed as suspect. In actuality, it is not a cheat nor is it suspect.
If there is anything to find fault with in these segments, it is the odd choice of framing on the part of Monro. The already iffy archival footage is made worse when Monro superimposes it onto mock antique cabinet TV sets, lending parts of the movie a sort of cheesy, access-cable quality.
To put this in perspective, another Kubrick documentary, the sublime "Stanley Kubrick: A Life in Pictures," with a running time of 141 minutes, contains less than five minutes of Kubrick commenting on his movies. There are a few on-set audio and video clips here and there and a couple of (nonfilm-related) home movies, but that's it.
A filmmaker who granted scant few interviews, Kubrick (much in the same manner as Bob Dylan and Greta Garbo) wished for his work to speak for itself. He didn't like being asked to explain the meaning of his films or their artistic merits.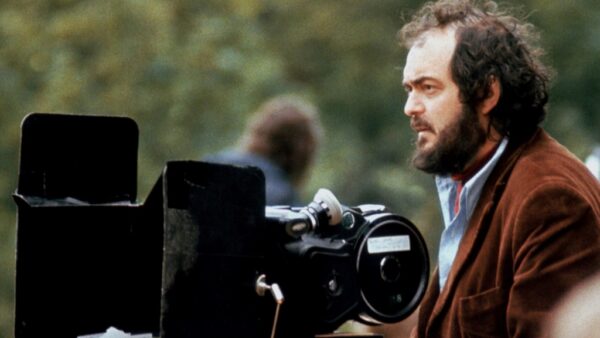 The Critic
While attending the 1968 world premiere of "2001: A Space Odyssey" in London, French film critic Michel Ciment contacted Kubrick's PR people requesting stills for the film for use in the publication "Positif." The next day, he received a call from Kubrick himself who didn't want to talk about "2001" and instead questioned Ciment about French history in general and specifically Napoleon Bonaparte, the proposed subject of the director's next production.
Due in part to the prohibitive cost of location filming and the box office failure of the similarly themed "Waterloo" (1970), most of Kubrick's financiers backed out and the "Napoleon" project was permanently shelved.
Based on interviews of past collaborators, mostly actors, in "A Life in Pictures," we learn that once a movie was completed, Kubrick cut all ties with them, something that threw many of them (Malcolm McDowell, in particular) for a loop, but this wasn't the case with Ciment.
Over the next two decades, Ciment interviewed Kubrick for each subsequent film ("A Clockwork Orange," "Barry Lyndon," "The Shining," and "Full Metal Jacket"). In the case of "Lyndon," he was the only critic Kubrick spoke to, and it is the audio recordings of these meetings that make up the bulk of the audio heard in this film.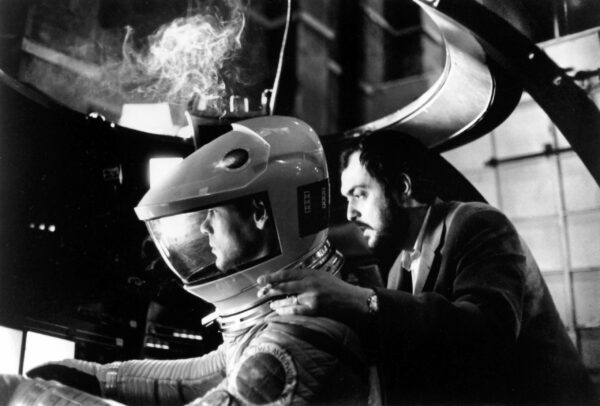 Unseen Interviews
Monro also deserves kudos for unearthing actor interviews, none of which were included in "A Life in Pictures." In addition to the aforementioned McDowell ("A Clockwork Orange"), there's Marisa Berenson ("Barry Lyndon"), R. Lee Ermey ("Full Metal Jacket"), Jack Nicholson ("The Shining"), and Sterling Hayden.
One of the very few performers to appear in more than one Kubrick film, Hayden ("The Killing," "Dr. Strangelove") appears on-screen with long unkempt hair and a matching beard with period garb that suggests "Grizzly Adams" after an all-night bender. Based on Hayden's filmography, it was likely shot on or around the filming of his final feature appearance ("Venom," 1981).
In the late 1970s, Kubrick purchased the rights to "Supertoys Last All Summer Long," a short story written by Brian Aldiss. As late as 1985, Kubrick felt that the movie was still unfilmable because of technical limitations at the time. He eventually passed this project along to his late-in-life friend Steven Spielberg, who made it 16 years later with a new title: "A.I. Artificial Intelligence."
The Last Hurrah
In one, if not the last, of the Kubrick-Ciment interviews, the former discusses his decades-long back-and-forth on whether or not to adapt the 1926 novella "Traumnovelle," also known as "Rhapsody: A Dream Novel," by German writer Arthur Schnitzler.
At first, one gets the impression that it might have remained unrealized, not unlike the "Napoleon" project and the abandoned Holocaust drama "Aryan Papers." Eventually, Kubrick decided to adapt "Traumnovelle" with co-writer Frederic Raphael, and the result was "Eyes Wide Shut" (1999), Kubrick's final film.
My biggest takeaway after watching "Kubrick by Kubrick" was the man's surprisingly basic and simple approach to storytelling. At one point, he equates filmmaking to war, meaning that conflict is absolutely required if there is to be a story. He cites Milton's "Paradise Lost" as a permanent influence on his work.
Kubrick identified humanity as being basically good while having a thin veneer that was easily penetrable and could cause people to behave irrationally, a theme that was woven into each and every one of his movies.
He was keenly aware of the human condition and remains one of the greatest filmmakers in the history of the medium.
Presented in English and frequent subtitled French.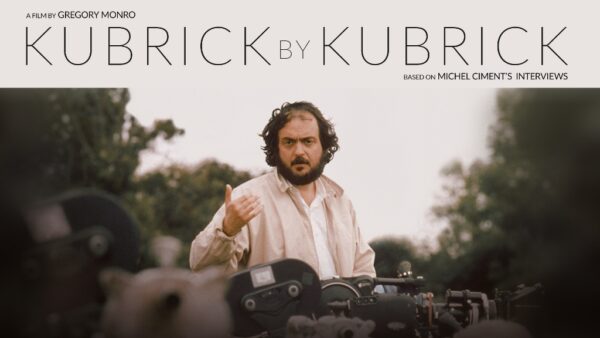 'Kubrick by Kubrick'
Documentary
Director: Gregory Monro
Running Time: 1 hour, 1 minute
MPAA Rating: Not Rated
Release Date: March 21, 2023
Rating: 4 out of 5