SANTA ANA, Calif.—Over 3,000 locals and veterans gathered at Fairhaven Memorial Park and Mortuary to honor local heroes for their military service to the country on the morning of Memorial Day.
The ceremony on May 29 featured multiple local veterans, live musical performances, an aerial flyover, and a dove release, among other activities.
"We owe more than a debt of gratitude to our veterans," event speaker and Navy Captain Robert Moran said to the crowd. "We owe [veterans] quite literally everything. Preservation of freedom comes at a tremendous cost, and we must ensure that their sacrifices are not in vain."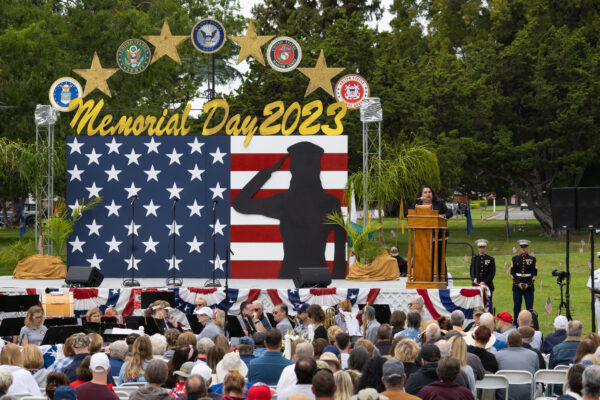 Moran was recognized during the ceremony for his personal awards including the Purple Heart, Navy Commendation Medal, Combat Action Ribbon, and numerous other awards.
Other heroes honored for their service included World War II Merchant Marine Robert Reed, who was awarded the Congressional Gold Medal, the highest award given by Congress, for his service.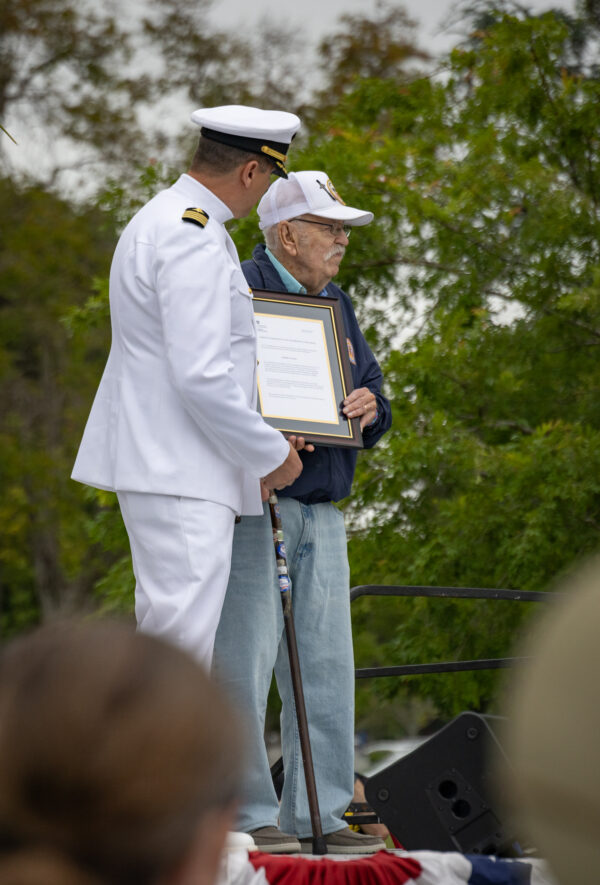 In the early 1940s, Reed spent two wartime years with the Merchant Mariners aboard Walter Taylor—a Liberty ship, which is a type of low-cost cargo ship mass-produced during World War II for military transportation needs—followed by two years in the U.S. Army with occupational forces in Japan. He was one of 250,000 Merchant Mariners serving in the second world war, of which roughly four percent were killed in action, according to an event spokesperson.
Upon accepting his award onstage, Reed said he did so for all the merchant marines who never made it home.
Following a four-plane aerial flyover by the Dawn Patrol Squadron, ceremony hosts released dozens of white doves that flew over the patriotically dressed crowd.
The Orange County Concert Band played the music of each military branch, and "The Lindy Sisters," a trio of vintage swing singers, sang American classics "God Bless America" and "Boogie-Woogie Apple Tree."
The local Girl Scouts of America also paid homage to female veterans, including Chief Yeoman Loretta Perfectus Walsh, who was the first female to enlist in the Navy, and Lt. Susan Ahn Cuddy, the first female Asian American naval officer and the first female gunnery officer in U.S. history, and several others.
The surrounding graveyard was decorated with thousands of American flags over each veteran's gravestone while the entire ceremony site was dotted with red, white, and blue flowers.