Trump Doesn't Mention GOP Rivals, Election Fraud in 2024 Run Announcement
Former President Donald Trump did not make any mention to possible GOP rivals or claims of 2020 election fraud during his presidential announcement on Tuesday evening.
The former president did not make mention about election fraud during the 2020 election. Trump also did not make mention of possible Republican candidates such as Florida Gov. Ron DeSantis, former Vice President Mike Pence, or former Secretary of State Mike Pompeo.
Speaking to a crowd at his Mar-a-Lago residence, Trump mostly targeted President Joe Biden and the Democrats, accusing the party of destroying the United States. The former president said that he's the individual who could fix America's problems.
"America's comeback starts right now," Trump said. Some analysts noted that his more than 60-minute-long speech was more subdued than ones he's delivered at rallies or during his 2016 campaign launch.
"We will heal our divisions and bring our people back together through incredible success," he said. "We will shatter the forces of tyranny, and we will unleash the glories of liberty for ourselves and for our children, and for generations yet to come. America's golden age is just ahead."
His three sons, his wife Melania, and a number of former Trump administration officials were at Mar-a-Lago during the speech—including former intelligence chief Richard Grenell, adviser and son-in-law Jared Kushner, and others. Allies Roger Stone, MyPillow CEO Mike Lindell, campaign adviser Jason Miller, Boris Epshtyn, and former Rep. Devin Nunes were also there.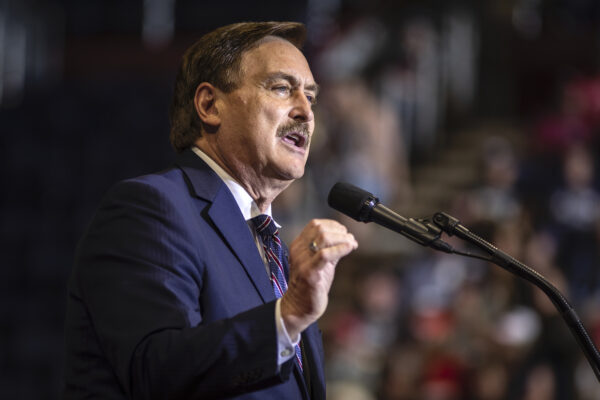 Notably, his daughter Ivanka was not at the event. She released a statement to the press indicating that she will not get involved in her father's campaign or presidency.
Trump's decision also paves the way for a potential rematch with Biden, who has said he intends to run for reelection despite concerns from some in his party over his age and low approval ratings.
The two men were already the oldest presidential nominees ever when they ran in 2020. Trump, who is 76, would be 82 at the end of a second term in 2029. Biden, who is about to turn 80, would be 86.
Trump remains the most powerful and popular force in the Republican party thanks to the loyalty of his base. For years he has consistently topped his fellow Republican contenders by wide margins in hypothetical head-to-head matchups. And even out of office, he consistently attracts thousands to his rallies and remains his party's most prolific fundraiser, raising hundreds of millions of dollars.
The Associated Press contributed to this report.