U.S. To Impose Sanctions On Putin; Prices Going Higher Amid Russia-Ukraine War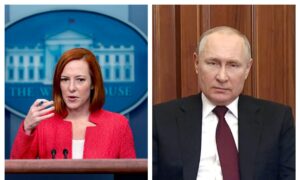 The European Union putting more financial pressure on Russia, as it attacks Ukraine. This time, the E-U is going after Russian President Vladimir Putin.
The conflict, pushing prices even higher, from the gas station to your local super market. We take a look at what could get even more expensive.
And a landmark opioid settlement. J-and-J and three distributors finalize deals, clearing the way for billions of dollars to help fight the opioid crisis.
Still to come, two Honda models being investigated for emergency braking issues. We have the details.
And a giant Australian opal sells for six figures at an auction in Alaska. We have the family story that goes along with it.