Ukraine Accuses Russia of Train Station Attack; Deadly Avian Flu Sends Egg Prices Soaring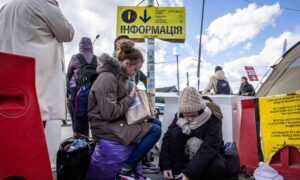 In Eastern Ukraine, dozens of civilians have reportedly been killed at a train station in a rocket attack.
Australian Bushmaster armored vehicles are on their way to Ukraine. Australia's Defense Minister says the protected mobility vehicles can help transport military personnel through mined areas.
The civilian death toll climbs higher in the war in Ukraine, and Western officials continue to condemn Russia over alleged war crimes. But according to a newly surfaced video, the Ukrainian forces may not be so innocent either.