US Gymnast Jade Carey Wins Gold as Simone Biles Announces She'll Compete in One Event
Team USA's Jade Carey won gold in the floor gymnastics finals at the 2020 Olympics on Monday, shortly after Simone Biles announced she'd compete in an event after dropping out of several others.
Carey, 21, of Arizona, edged Italy's Vanessa Ferrari and Japan's Mai Murakami for her first-ever Olympic medal.
Carey rebounded from a disastrous vault final the day prior, missing the podium entirely.
"Coming back from a day like yesterday, I'm really proud of myself for being able to put that behind me and finish with probably the best floor routine I've ever done in my life," she told reporters after winning gold.
Team USA has medaled in every women's event so far but finished with silver in the all-around team final after Biles withdrew.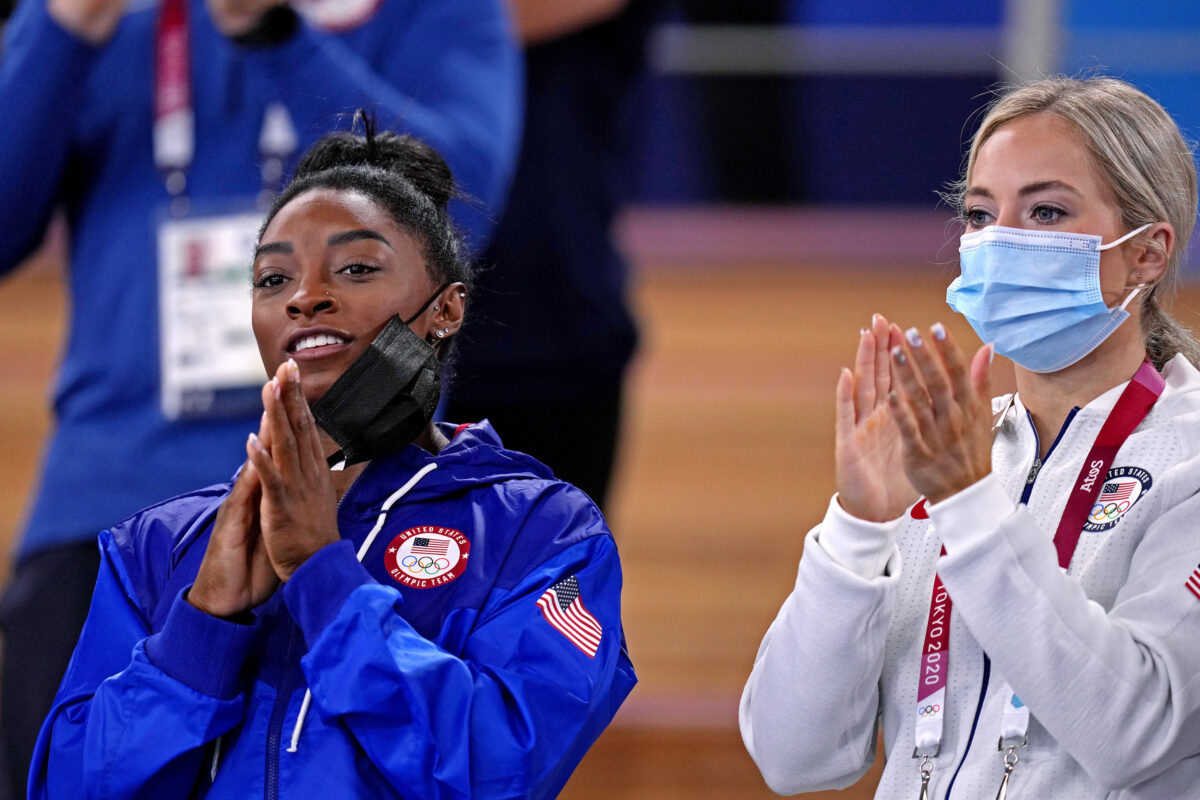 Biles, 24, of Ohio, said she was physically fine and quit because of mental health issues. She later blamed the "twisties," a sports phrase referring to when one's mind and body aren't in sync.
She later withdrew from the individual all-around competition, the vault final, and the floor final, which Carey ended up winning.
But Biles plans on competing in the balance beam final on Tuesday, according to USA Gymnastics.
"We are so excited to confirm that you will see two U.S. athletes in the balance beam final tomorrow – Suni Lee AND Simone Biles!!" the group said in a statement. "Can't wait to watch you both!"