Virginia Joins Dozens of US States Banning TikTok on State Devices
Gov. Glenn Youngkin also orders ban on WeChat
Virginia Gov. Glenn Youngkin on Friday issued an executive order to ban TikTok and WeChat from state government devices. The move adds Virginia to a growing list of more than a dozen U.S. states that have moved to ban TikTok in recent weeks.
"Applications and websites such as TikTok and WeChat provide foreign governments, such as the Chinese Communist Party [CCP], with the potential to gain access to the information stored on mobile devices, including location services and browsing history," the order (pdf) states.
Youngkin ordered that state employees and government contractors may not download or use TikTok or WeChat, or any other applications developed by ByteDance or Tencent. They also may not visit the TikTok or WeChat websites on any government-issued devices, "except for public safety purposes."
Those who have already downloaded such applications must remove, delete, and uninstall them by Dec. 31.
"TikTok and WeChat data are a channel to the Chinese Communist Party, and their continued presence represents a threat to national security, the intelligence community, and the personal privacy of every single American," Youngkin said in a statement.
"We are taking this step today to secure state government devices and wireless networks from the threat of infiltration and ensure that we safeguard the data and cybersecurity of state government."
TikTok is owned and operated by ByteDance, which is a Chinese company based in Beijing. WeChat's owner, Tencent, is a Chinese company based in Shenzhen.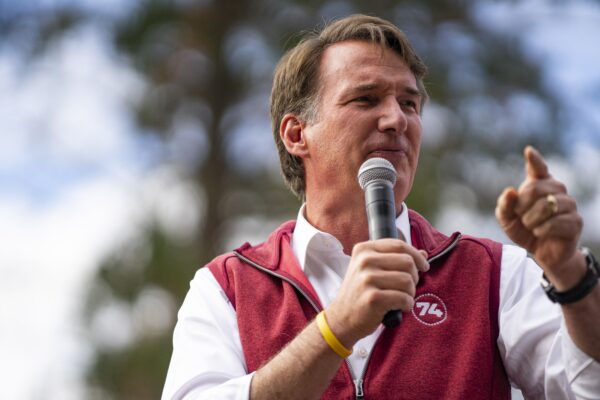 Concerns Over Cybersecurity, Harm to Children
Youngkin's executive order states that it is "increasingly important" to safeguard data such as health records or tax information, which are part of the sensitive information being held on state government servers.
The executive order also noted that the Department of Defense has "already issued a directive to all service members to remove applications from their government-issued or owned devices." That "cyber awareness" message was issued back in Dec. 16, 2019. It led to U.S. armed forces prohibiting TikTok on military devices.
More recently, FBI Director Christopher Wray on Dec. 2 warned of possible threats TikTok poses to U.S. national security, saying the CCP has the ability to leverage the app to manipulate content and carry out "influence operations" and espionage operations on Americans.
Director of National Intelligence Avril Haines also recently echoed the warning, saying parents should be concerned about their children using the app.
It comes after Federal Communications Commission (FCC) member Brendan Carr in early November said TikTok should be banned from the United States entirely, saying it is impossible for U.S. officials to confirm the CCP does not have access to TikTok users' data.
Meanwhile, the state of Indiana in early December sued TikTok in two separate lawsuits, accusing it of falsely claiming that it was age-appropriate for children and also accusing it of illicitly sending U.S.-based users' data to communist China.
US States Banning TikTok
Virginia joins more than a dozen other U.S. States that have also moved to bar TikTok from government devices. These states include Georgia, New Hampshire, Idaho, Tennessee, Iowa, North Dakota, Utah, Alabama, Oklahoma, Texas, Maryland, South Carolina, and South Dakota. They join Nebraska, which banned TikTok from government devices back in August 2020.
Legislation to ban the app from operating in the United States was introduced in a bipartisan effort on Dec. 13. Congressional lawmakers condemned what they said are TikTok's ties to the CCP through its parent company, ByteDance.
Separately, the U.S. Senate unanimously passed a bill that would ban the use of TikTok on government phones and devices. The bill, first introduced by Sen. Josh Hawley (R-Mo.) in April 2021, would still need to be passed by the House and signed into law by President Joe Biden if it is to take effect.
A TikTok spokesperson previously told The Epoch Times in an emailed statement in early December: "We believe the concerns driving these bans are largely fueled by misinformation about our company.
"We are always happy to meet with state policymakers to discuss our privacy and security practices. We are disappointed that the many state agencies, offices, and universities that have been using TikTok to build communities and connect with constituents will no longer have access to our platform."