What Do the Twitter Files Reveal About Company Actions?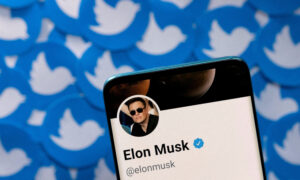 Epoch Times reporter Kevin Stocklin talks to Newsmakers about the arrest of crypto CEO Sam Bankman-Fried. Bankman-Fried was a top Democratic Party donor, and he is now in custody in the Bahamas.
Renowned cardiologist Dr. Peter McCullough talks about his Twitter account reinstatement. He was banned by Twitter under the platform's previous vaccine misinformation policy.
Truth Social CEO and former Congressman Devin Nunes talks about Twitter's ban of President Donald Trump and the company's revealed process for bringing it about.
Rep. Tim Walberg (R-Mich.) talks about new developments in clean energy, including the nuclear fusion breakthrough.
Vance Ginn, president of Ginn Economic Consulting, talks about the Federal Reserve raising interest rates to the highest point in 15 years.
Barrington Martin II, host of The Barrington Report, talks about a school board's decision to remove acclaimed ex-neurosurgeon and former U.S. Housing and Urban Development Secretary Ben Carson's name from a Detroit High School.
 The arrest of crypto CEO Sam Bankman-Fried
Twitter reinstatement for renowned cardiologist
Twitter's internal process for banning President Trump
New developments in clean energy and the nuclear fusion breakthrough
The federal reserve's raising interest rates to levels not seen in 15 years
Detroit school board removing Ben Carson's name from school
* Click the "Save" button below the video to access it later on "My List."
Follow EpochTV on social media:
Twitter: https://twitter.com/EpochTVus
Rumble: https://rumble.com/c/EpochTV
Truth Social: https://truthsocial.com/@EpochTV
Gettr: https://gettr.com/user/epochtv
Facebook: https://www.facebook.com/EpochTVus
Gab: https://gab.com/EpochTV
Telegram: https://t.me/EpochTV