This week, we look at a wonderful animated film about a grand singing contest, as well as a harrowing disaster film that's a classic of the '70s.
New Release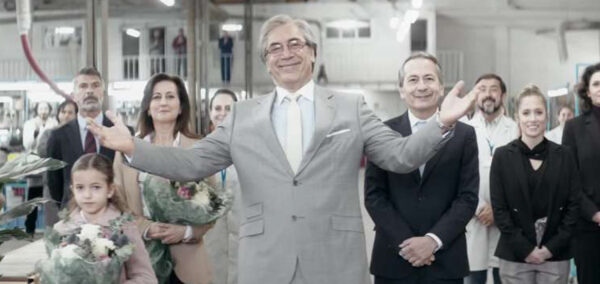 'The Good Boss'
Javier Bardem stars as Blanco, who runs Blancos Básculas, a company that makes industrial scales, in a small Spanish town. When the time nears for a visit from an inspection committee that will determine whether the company deserves an award for excellence, he must make sure that things are in perfect order.
This Spanish film is comedic yet deeply moving, as Bardem's character seeks to prepare his employees by tackling their work-related issues. It's a hilarious satire that nicely fills out its almost two-hour running time.
Comedy | Drama
Release Date: Aug. 26, 2022
Director: Fernando León de Aranoa
Starring: Javier Bardem, Manolo Solo, Almudena Amor
Runtime: 1 hour, 56 minutes
MPAA Rating: Not Rated
Where to Watch: Theaters
Rated: 3.5 stars out of 5
Family Pick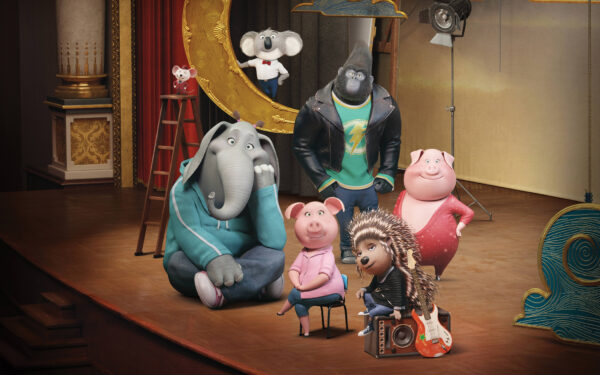 'Sing'
"Sing" tells the tale of a koala named Buster Moon (voiced by Matthew McConaughey), who's struggling to save his beloved theater from closing. To that end, he tries one last desperate act to return the theater to its former glory—holding the world's grandest singing competition.
Although there are some silly gags, this animated gem brings together a solid cast of voice actors and writers and transcends many of the clichéd animated films out there. I didn't expect to care much about the characters, but, surprisingly, I did.
Animation | Comedy | Family
Release Date: Dec. 21, 2016
Directors: Garth Jennings, Christophe Lourdelet
Starring: Matthew McConaughey (voice), Reese Witherspoon (voice), Seth MacFarlane (voice)
Running Time: 1 hour, 48 minutes
MPAA Rating: PG
Where to Watch: Redbox, Vudu, DirecTV
Rated: 3.5 stars out of 5
One of the Best Disaster Films of the '70s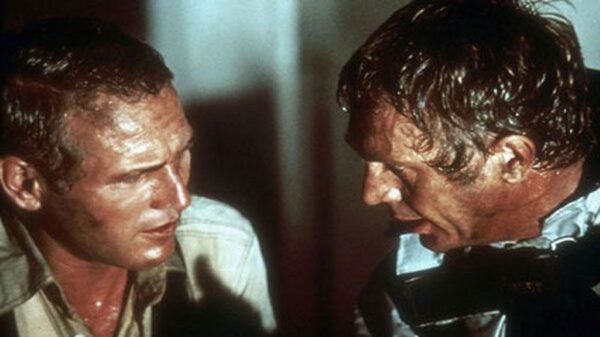 'The Towering Inferno'
Renowned architect Doug Roberts (Paul Newman) returns from vacation to join a celebration for and at his latest project: a supposedly state-of-the-art skyscraper. His concerns that his wiring specifications weren't adhered to are justified when a massive fire breaks out, threatening the lives of the guests.
Although the 1970s was a decade remembered for a slew of disaster movies, this is one of the best. With a star-studded cast and a lot of thrills and spills, it has become a classic of the genre.
Action | Drama | Thriller
Release Date: Dec. 14, 1974
Director: John Guillermin
Starring: Paul Newman, Steve McQueen, William Holden
Running Time: 2 hours, 45 minutes
MPAA Rating: PG
Where to Watch: Redbox, Apple TV, Vudu
Rated: 4 stars out of 5
A Riveting Film About Alcoholism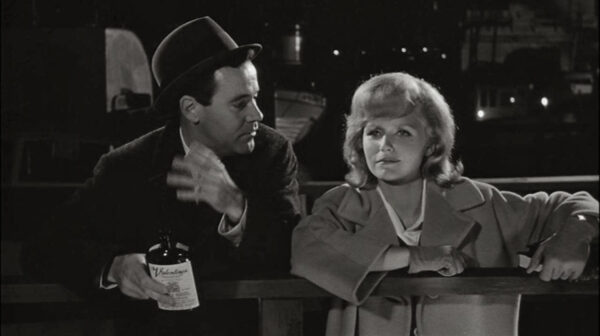 'Days of Wine and Roses'
Boozing public relations executive Joe Clay (Jack Lemmon) meets secretary Kirsten Arnesen (Lee Remick) at a party. Kirsten not only falls for Joe but also with him into alcoholism.
This is an extremely sobering (pun intended) and realistic drama about the pitfalls of alcoholism and its destructive effects. Masterfully directed, it features great performances by the co-stars.
Drama
Release Date: Dec. 25, 1962
Director: Blake Edwards
Starring: Jack Lemmon, Lee Remick, Charles Bickford
Running Time: 1 hour, 57 minutes
Approved
Where to Watch: Vudu, Amazon, Apple TV
Rated: 5 stars out of 5