White House Warns Elections Results May Not Be Clear for 'Days' After Election
The 2022 midterm election results won't be clear on Election Day and the final tally won't come for "a few days," warned White House press secretary Karine Jean-Pierre on Monday afternoon.
Her statement comes just hours before polls are slated to open in many locations across the United States, which will determine what party controls the House, Senate, or both. Many governor's seats are also up for grabs.
"We may not know all the winners of elections for a few days. It takes time to count all legitimate ballots in a legal and orderly manner. That's how this is supposed to work," Jean-Pierre told reporters at the White House. "You heard the president say this last night," she said.
Some politicians, including former President Jimmy Carter in a 2005 report, and other critics have said that delayed vote-counting efforts undermine Americans' confidence in their elections and raise the risk of fraud.
Jean-Pierre added that President Joe Biden will address the country on Wednesday following the midterm results. If Republicans control both the Senate and House, they will be able to stymie Biden's legislative agenda for the next two years, including on taxes, providing military funds to Ukraine, and potential COVID-19-related restrictions.
Also on Monday, she said that there have been no specific, credible threats to Tuesday's midterm elections.
"Law enforcement has briefed us that there are no specific, credible threats identified at this point," Jean-Pierre told a briefing. Biden also has been briefed "on the threat environment and directed that all appropriate steps be taken to ensure safe and secure voting," she added.
Criticism
But the White House's warnings about long vote-counting times have drawn criticism. Sen. Ted Cruz (R-Texas) wrote on Twitter: "Why is it only Democrat blue cities that take 'days' to count their votes? The rest of the country manages to get it done on election night."
Pennsylvania Republican gubernatorial candidate Doug Mastriano, a state senator, responded to a recent warning from acting elections chief, Leigh Chapman, who said it would take days to complete the commonwealth's vote-counting.
"That's an attempt to have the fix in," Mastriano said in an interview with Real America's Voice, according to local media reports.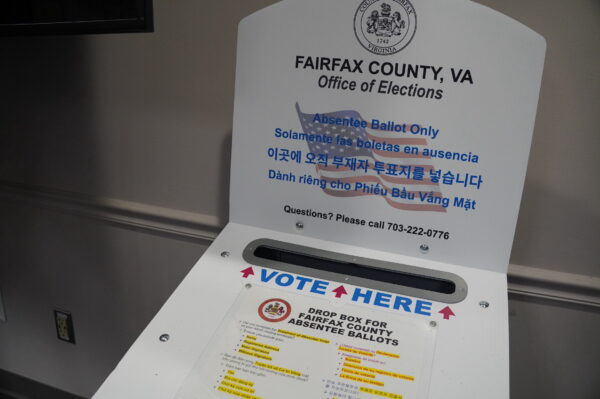 A number of forecasters have predicted that the GOP will take the House and Senate amid polls showing Biden's approval rating is underwater. Historically, the party of the president loses seats during midterm elections.
And House Minority Leader Kevin McCarthy (R-Calif.), poised to become the next House speaker, said he is confident his party will reclaim the lower congressional chamber on Tuesday after four years of Democratic control and House Speaker Nancy Pelosi (D-Calif.) at the helm.
"I feel good because of the quality of the candidates we have running from Rhode Island to New Hampshire to Connecticut to Oregon to Washington to Arizona to California," McCarthy told Fox News last week, adding that "there is no place we can't compete."
Billionaire Elon Musk wrote on Monday that "independent-minded voters" should vote for a Republican Congress "because shared power curbs the worst excesses of both parties."
If Republicans secure a House majority, they plan to use the federal debt ceiling as leverage to demand that Biden accept federal spending cuts. They would also seek to make the 2017 individual tax cuts passed under Trump permanent.
Republicans have campaigned on targeting surging inflation and concerns about high crime that have led many voters to sour on Democrats' leadership. While Democrats also campaigned on pro-abortion messaging, opinion polls show that has faded as a top voter concern.
According to the U.S. Election Project, more than 42 million people in 44 states have returned mail-in ballots or voted early and in person.
Reuters contributed to this report.