Wildlife Lover Builds 'Glass Igloos' in Arctic to View Northern Lights From the Comfort of Your Bed
[ad_1]

Far from all the urban noise and city lights, a cluster of igloos rests on the shores of an Arctic lake. But they are no ordinary igloos; they're made of glass.
Inside, guests nestle in snug beds and gaze up at a majestic, starry expanse with breathtaking auroras visible through the sky roof. Outside, wolverines, foxes, and beavers wander throughout the night, leaving tracks in the pristine white snow, while the only sound for miles is the hooting of owls.
Situated at Lake Ranuanjärvi in the region of Lapland, Finland, a typical week at Ranua Resort consists of sleigh rides and ski trips through the forest, with the occasional snowmobile ride or peaceful snowshoeing jaunt. When it's time to warm up, a sauna and hot chocolate next to a roaring fire beckon.
This unique pastoral lodging was dreamt up by entrepreneur Johanna Koivunen 40 years ago. Conceived as an environmental tourism destination, in 1983 the Finn established a park devoted to Arctic wildlife. Here, just below the Arctic Circle, it carries out conservation efforts.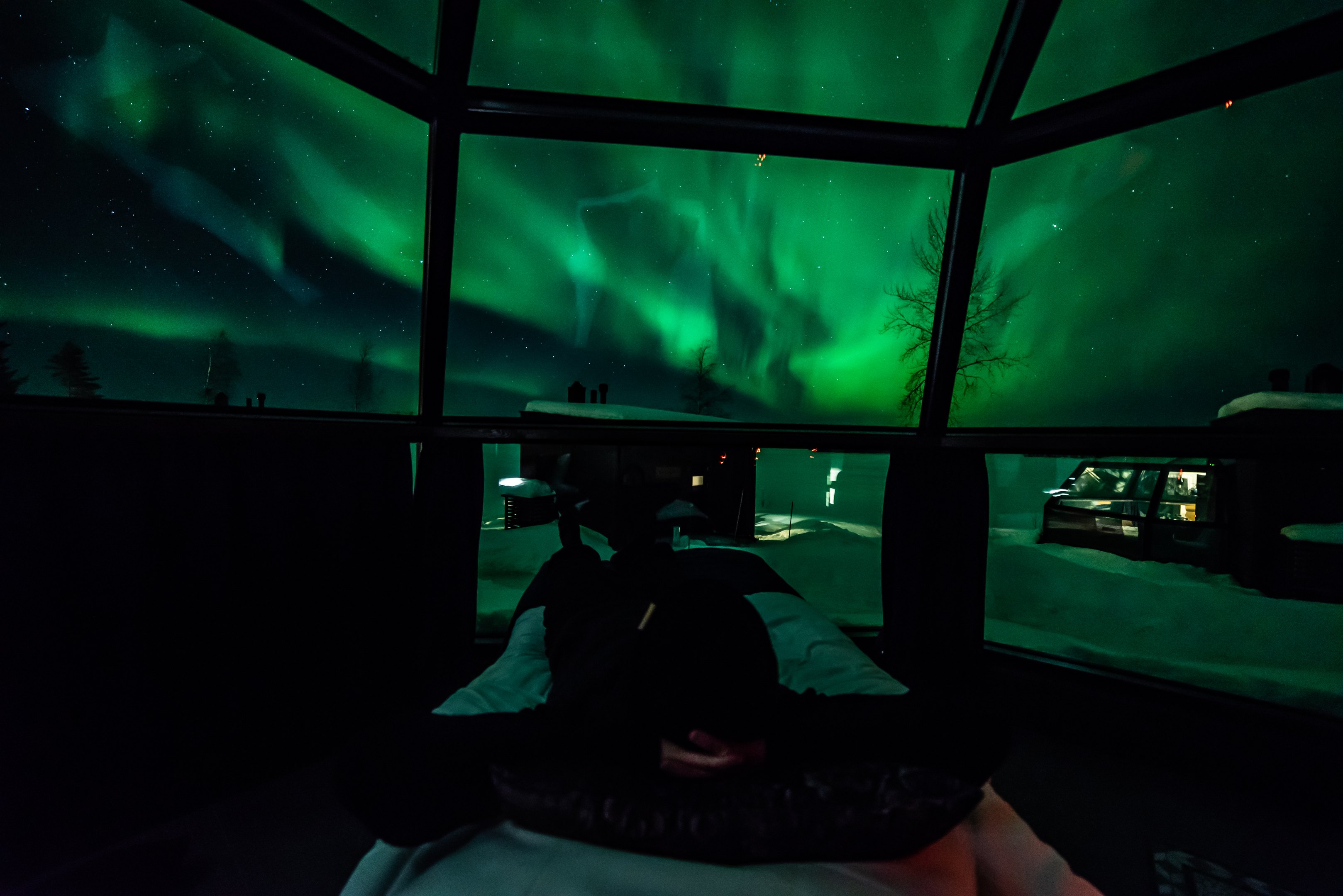 Later expanding it to include accommodation in the form of villas, campsites, and 20 modern "igloos," park CEO Koivunen explains why the concept of glass igloos, in particular, works so well. "It really is the perfect way of observing the stunning nature we have around us," she told The Epoch Times. "Because we have so little pollution in the skies [here], there is all this phenomenon that we can see, for instance: the Northern Lights, they are so clear and visible.
"So, we started thinking that, if we could observe them from the comfort of our glass igloo it would be a really nice experience to offer."
The hamlet of "Arctic Fox Igloos"—with 10 family units and 10 for couples—is purposely built facing north, presenting the best opportunity for catching the spectacle of an aurora light show.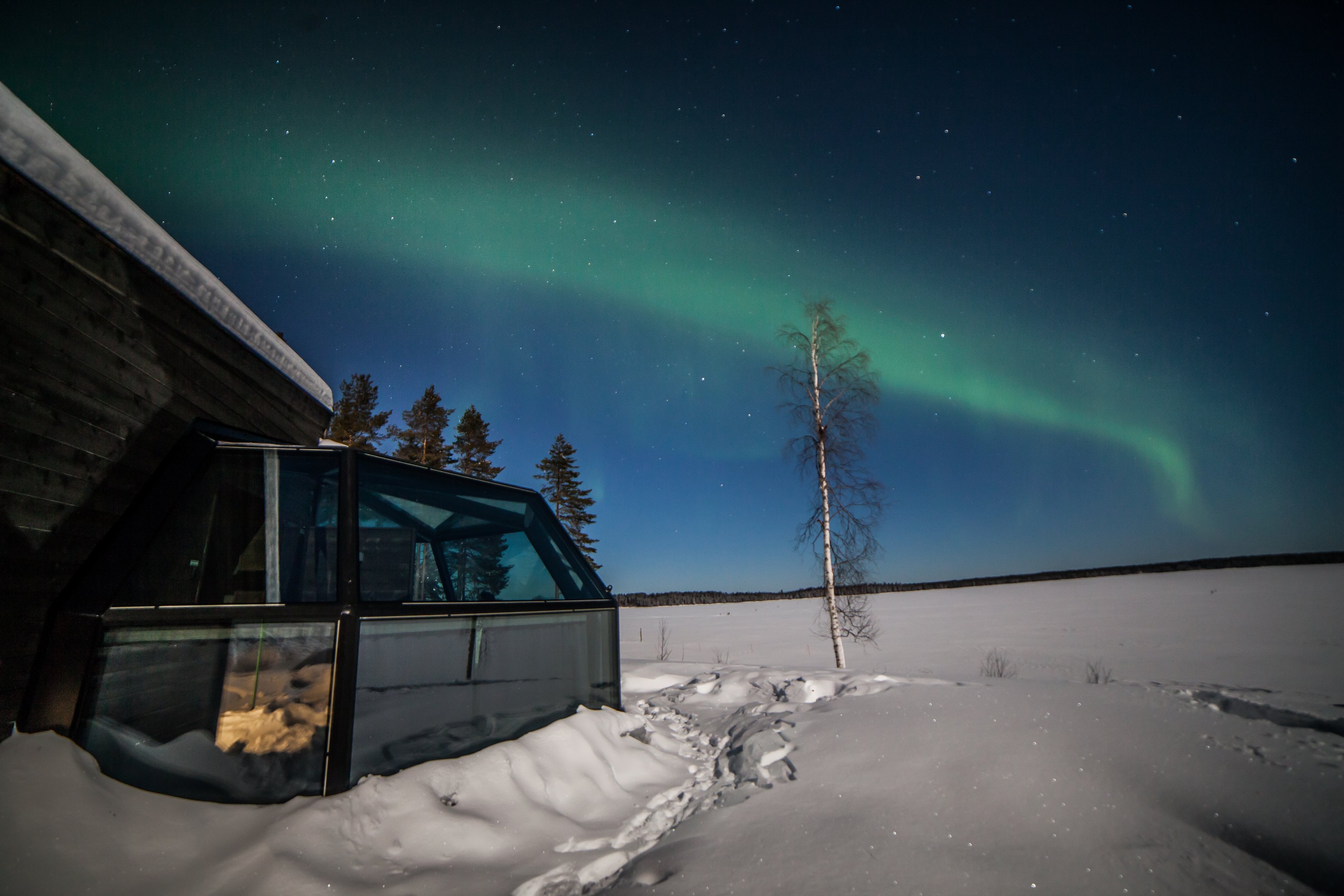 Each igloo, besides being kitted out with plush bedding, contains a cozy kitchenette and private bathroom and shower. But the real treat, according to Koivunen, is being so close to such exquisitely clean and untouched nature and breathing in such fresh air.
"I think that everyone should have this opportunity at least once in their lifetime," she says, adding that the best reviews come from those who took in aurora borealis, visible in the heart of wintertime from the start of September until April.
"We cannot order them," Koivunen says. "And we cannot say for sure that in two weeks' time you will see them, because it's Mother Nature's work."
For some, who journey from afar in hopes of seeing them, the northern lights hold cultural significance. They are associated with ancient myths of various cultures, one of which might explain why some couples may be eager to spend a few nights in a glass igloo.
"I've heard that if a baby is conceived under the northern lights," Koivunen says, "the baby is meant to become very lucky, and to have a very, very good life."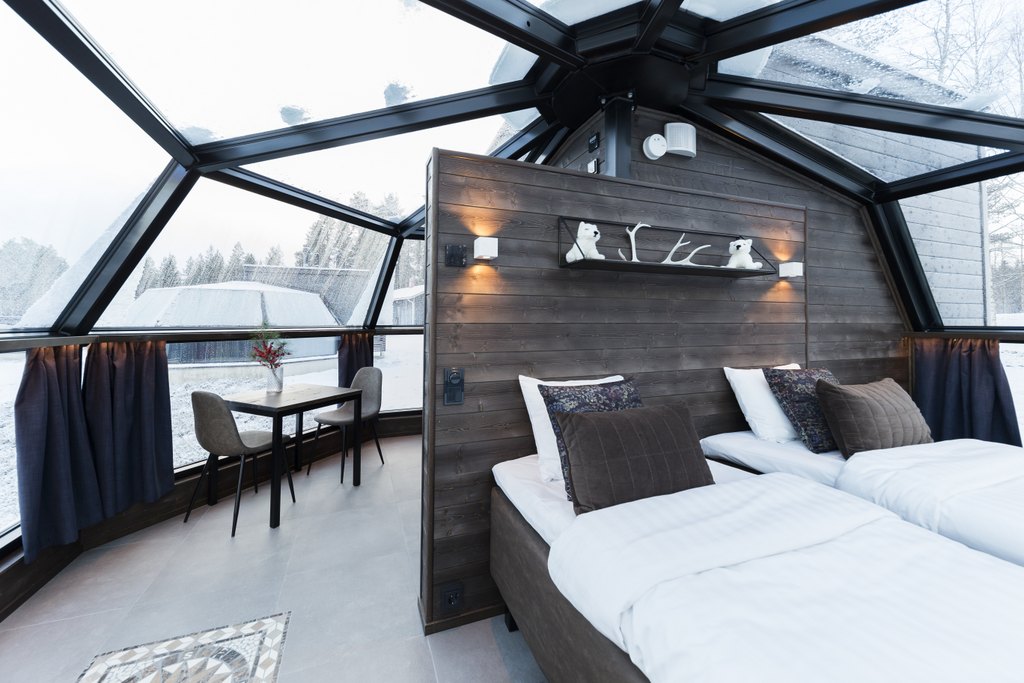 The lights can appear "extremely clearly" and "all of a sudden," she says.
"The feeling you get when you start seeing the different shades of green and purple, sometimes even pink lights, dancing in the sky … it really is something special even for a Finn like me, who was born and raised under the northern lights, basically."
During winter, her company arranges aurora borealis viewing tours, traversing the forest on snowmobile, husky or Finnish horse sleigh, or skis. In springtime, the day lengthens though there is still lots of snow, making for joyful winter-scapes.
In summer, due to the Arctic Circle's position, the sun doesn't set and Finns have what they call a "midnight sun." During these months, the northern lights vanish, but there is still much to appreciate in Ranua such as boating out on the lake.
Come autumn, when the leaves start to turn, an abundance of berry and mushroom-picking possibilities unfold.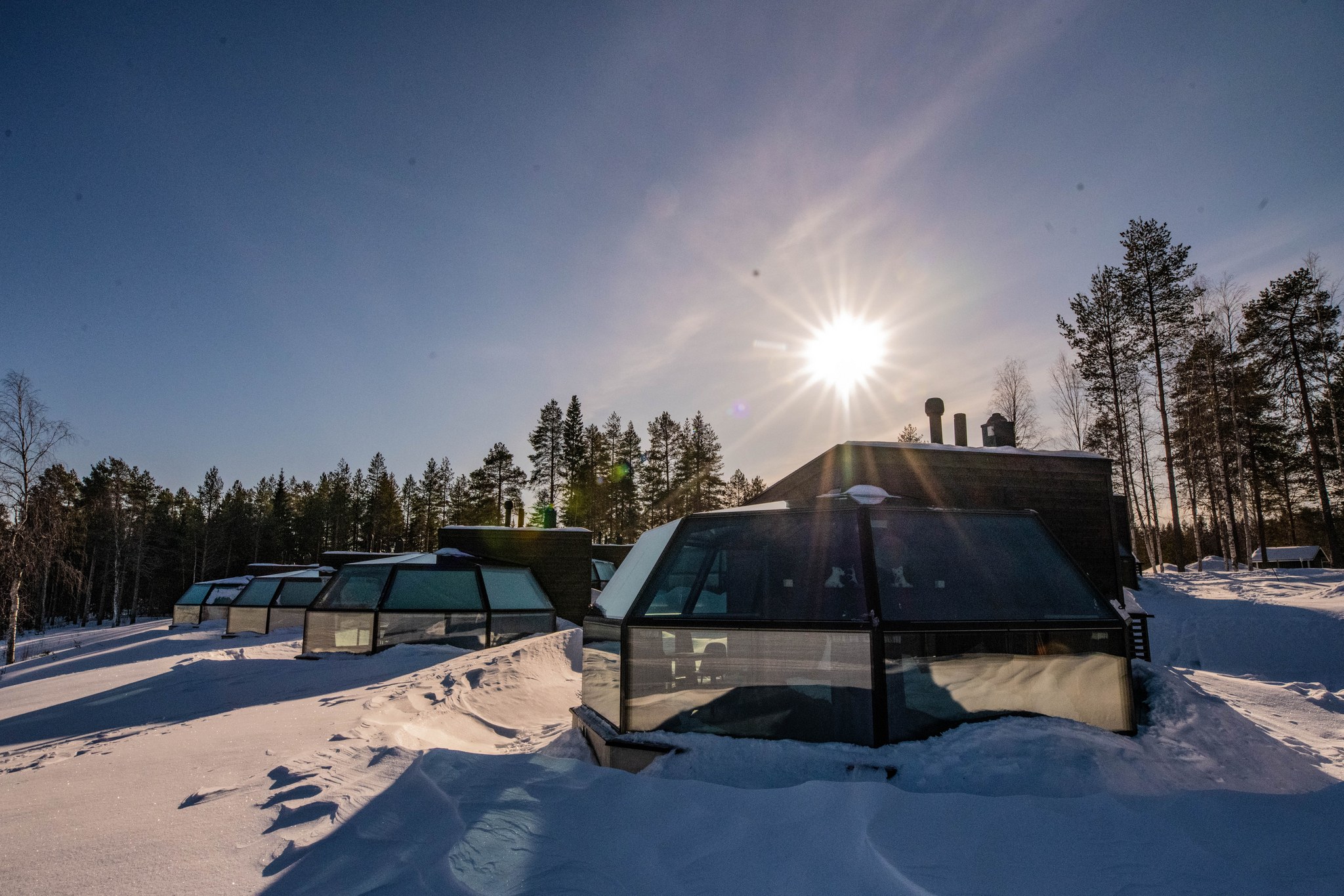 "At this time, nature is very beautiful with different shades of yellow and orange and brown," Koivunen says. "It's a very, very nice time to start waiting for the northern lights and to go into the forest to enjoy what the forest has to offer us."
A large part of what awaits in the forest is, of course, the Arctic wildlife living as close to their natural habitat as possible. The park, built inside the forest, contains some 50 different species. Koivunen lists a few: "The animals include polar bears, brown bears, wolves, wolverines, lynxes, foxes, Arctic foxes, different kinds of owls—like snowy owls and eagle owls, plus eagles, otters, beavers, reindeer, moose, all the kinds of animals that are native to Finland."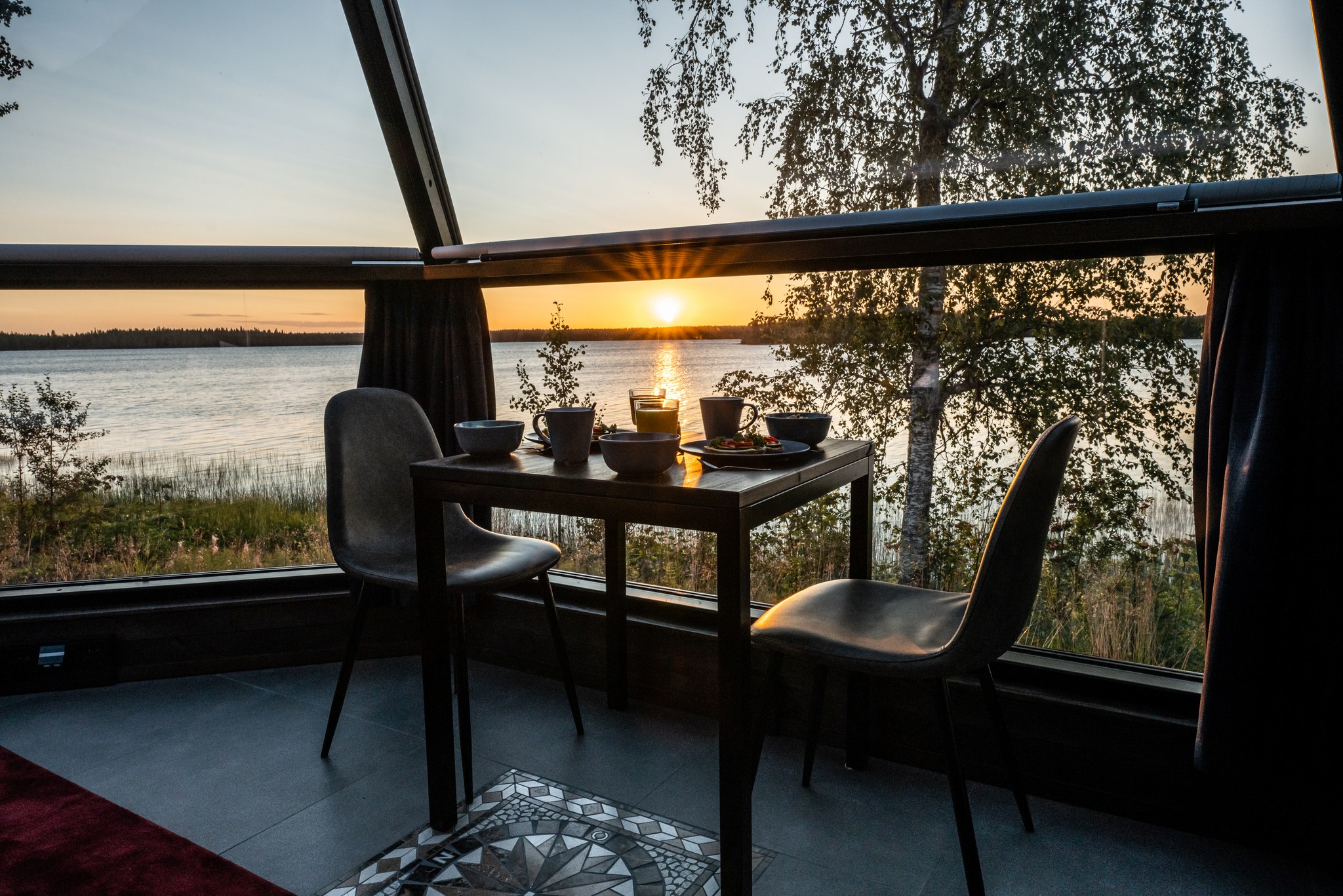 She goes on to explain that "the enclosures are very large, allowing the animals to live very close to a natural kind of life."
The trail that runs through the park is about 2 miles (3 kilometers) long. While observing animals from a safe distance, visitors get to experience what a real Finnish forest is like and how precious it is.
"We should really cherish the unique nature we have in the Arctic regions," Koivunen says. "It's the responsibility of every one of us to maintain and conserve it."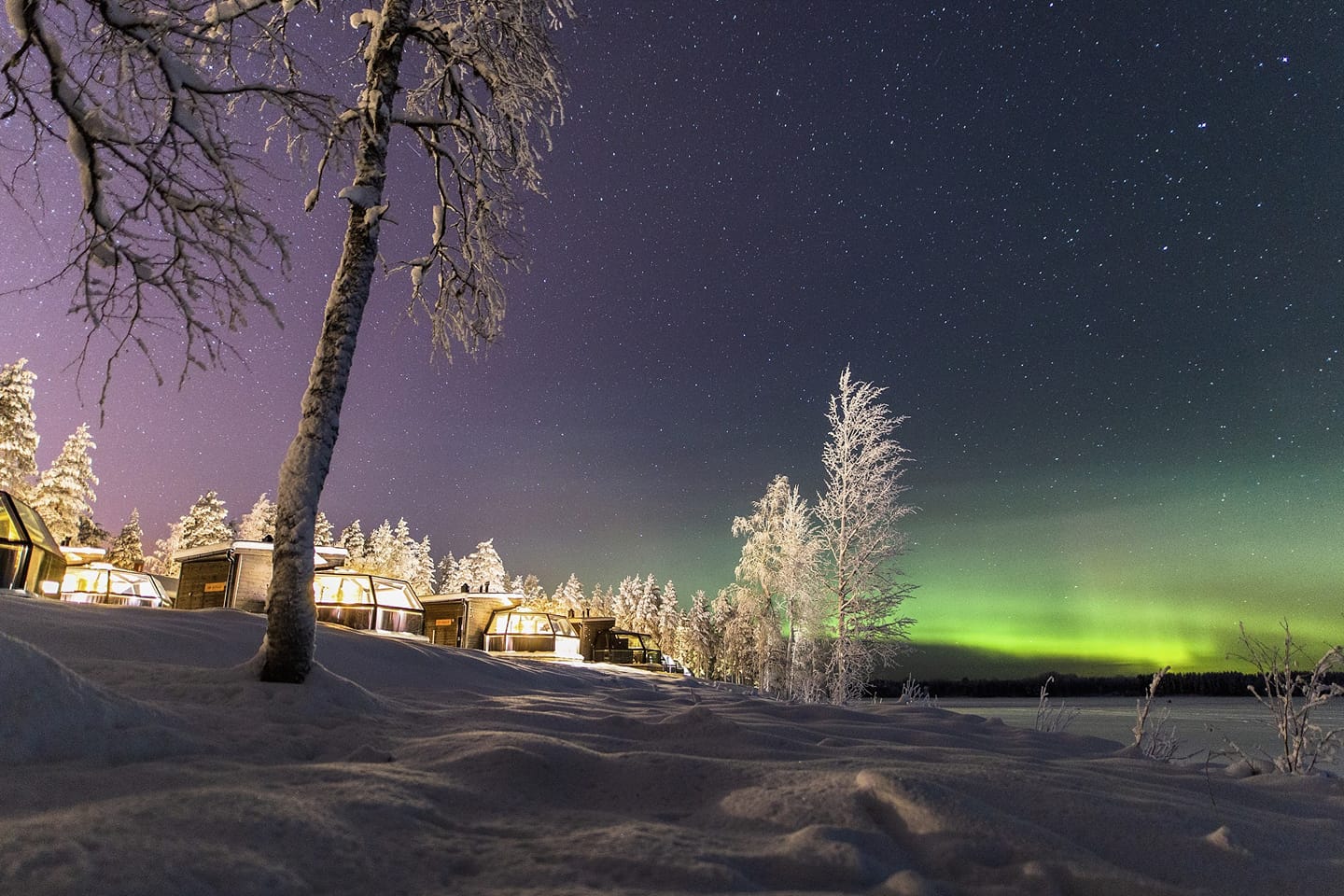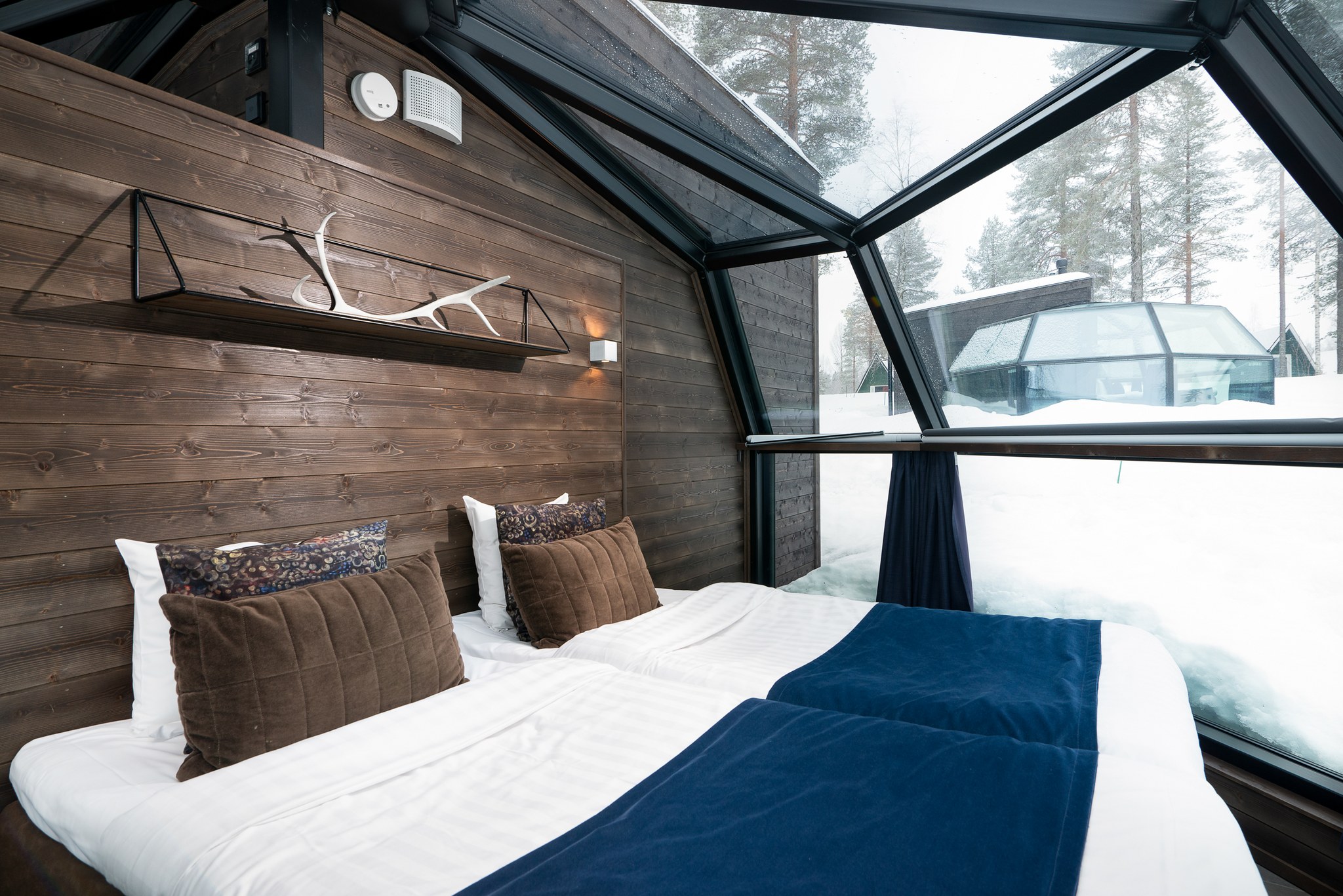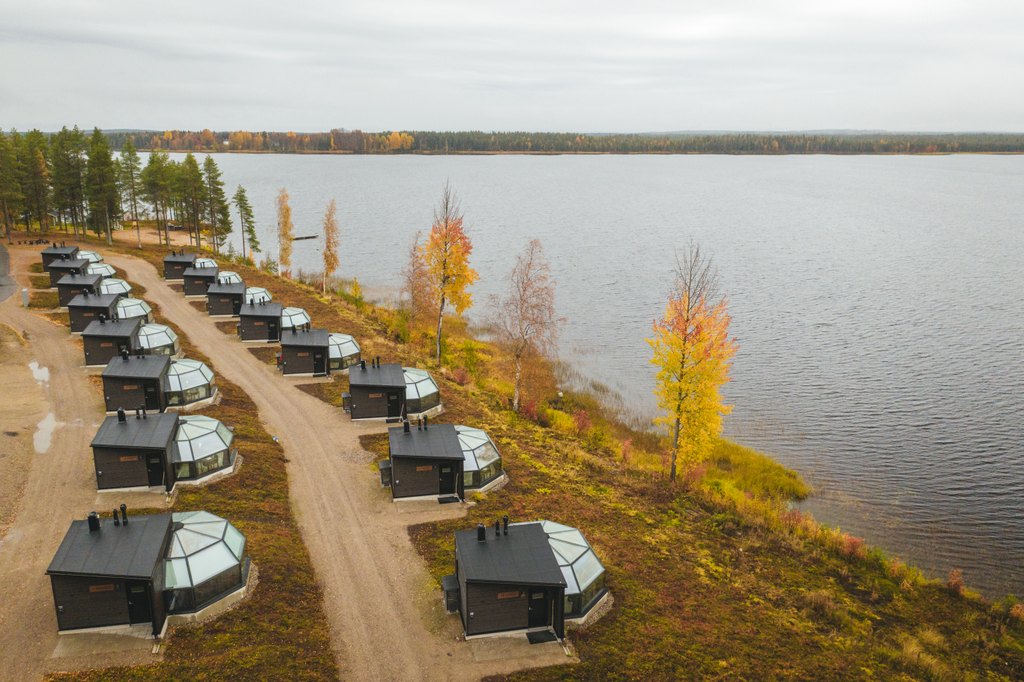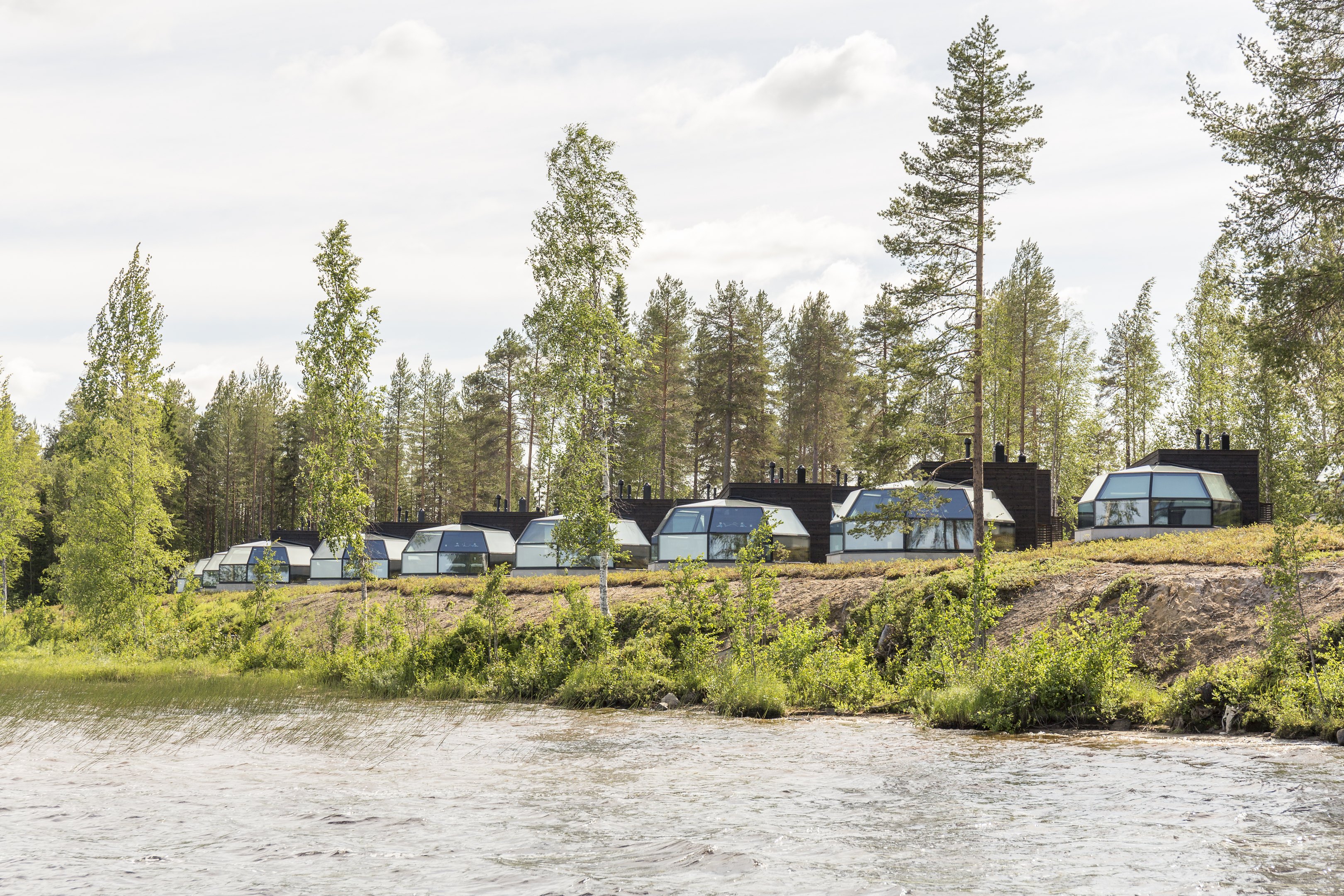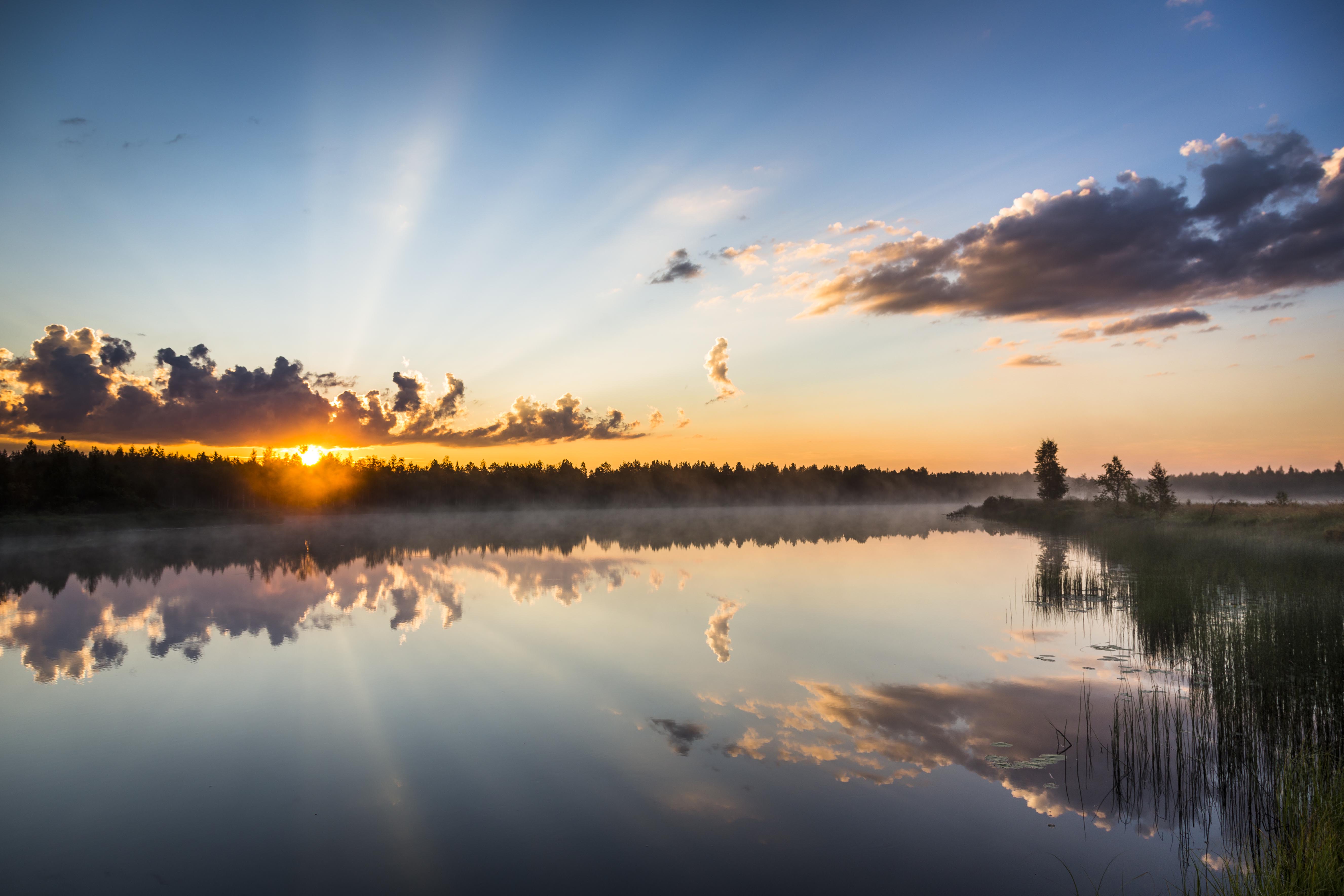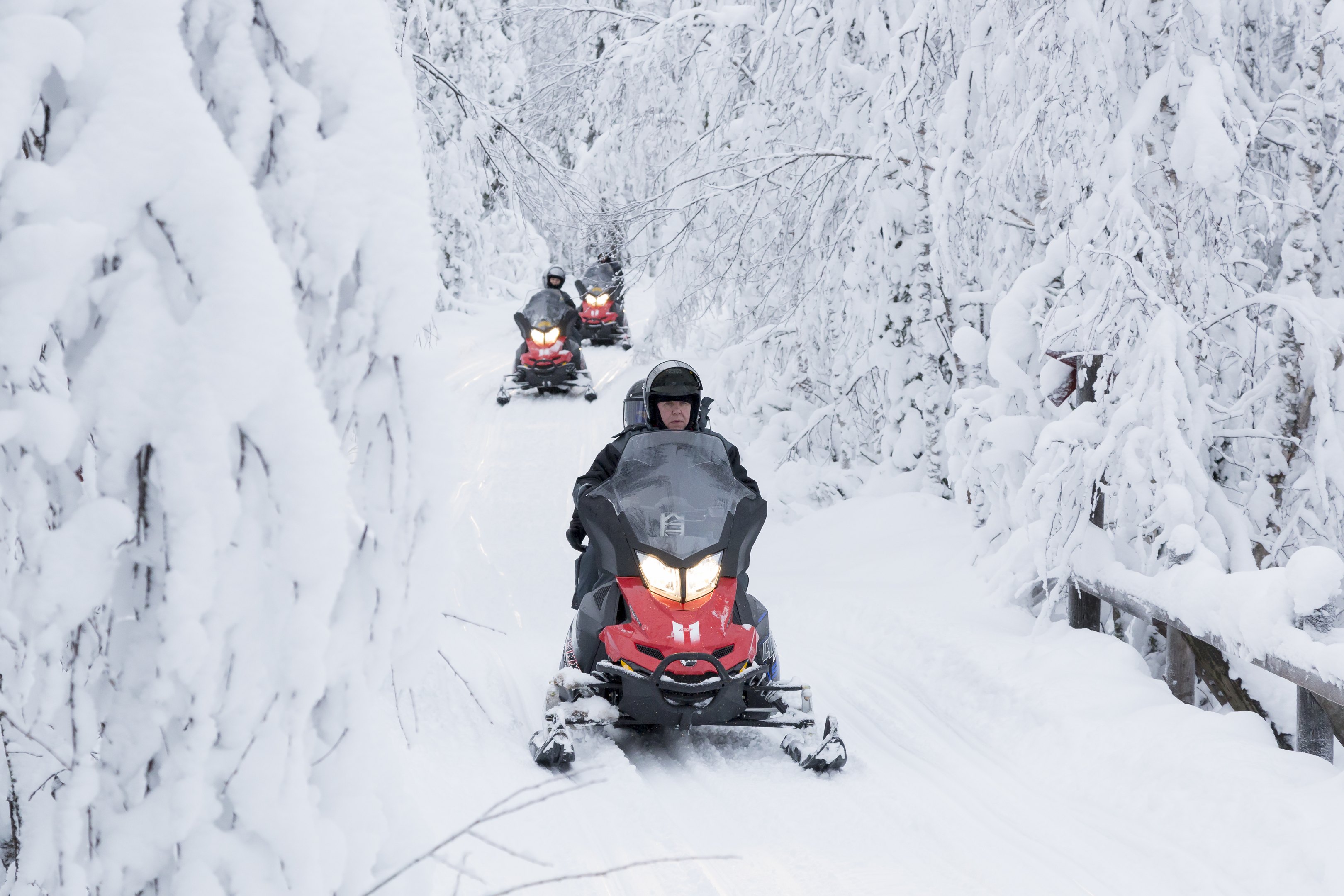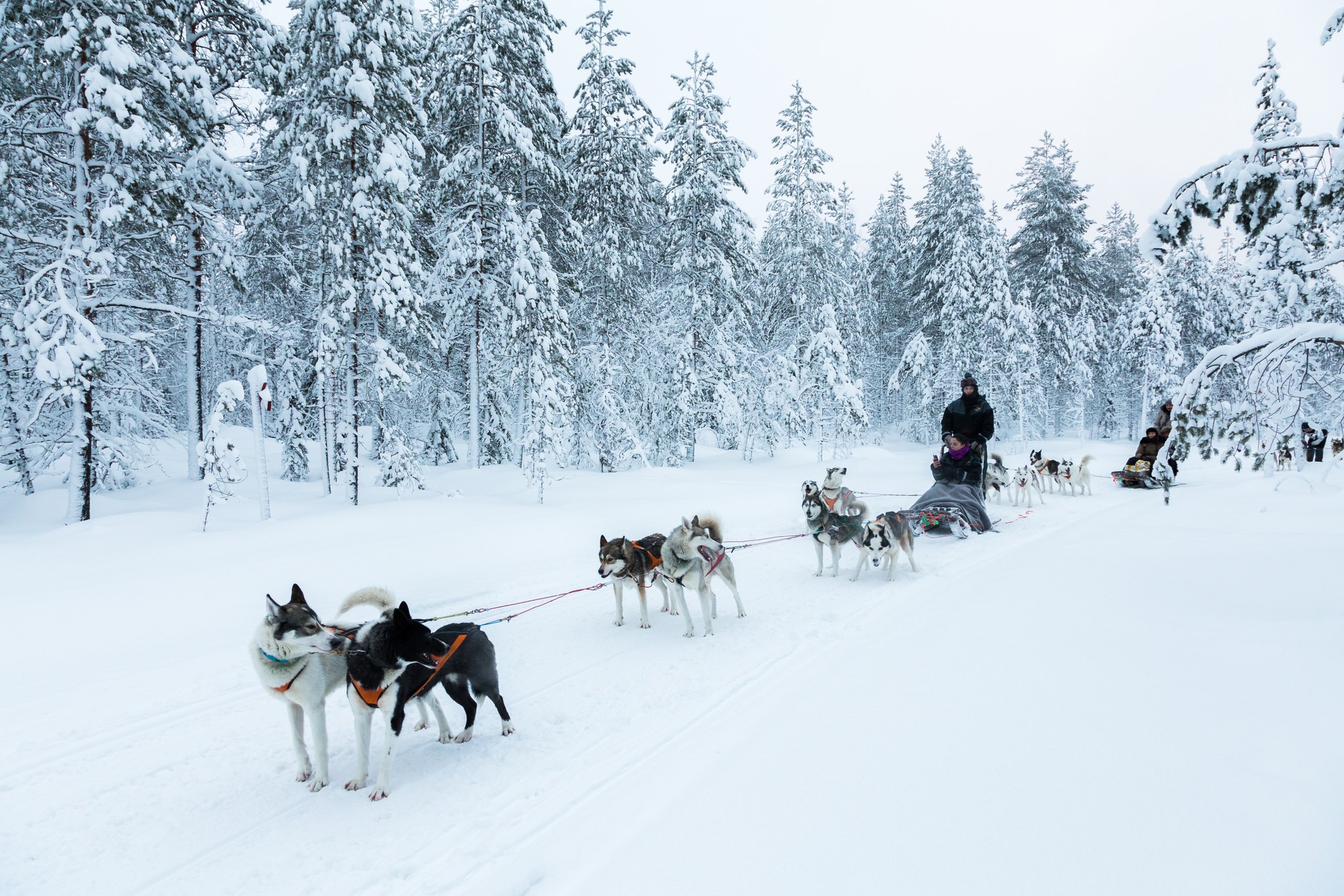 Share your stories with us at emg.inspired@epochtimes.com, and continue to get your daily dose of inspiration by signing up for the Inspired newsletter at TheEpochTimes.com/newsletter
[ad_2]

Source link