A cleaning guru and social media influencer stepped up to the challenge when she heard about an 87-year-old woman's filthy bathroom. The transformation took an epic five hours to complete.
Finland-based, Auri Katariina, 30, uses sponsorships to fund trips to her viewers' homes all around the world. She often helps people who are struggling with poor mental health, sickness, or dire circumstances to clean their homes for free and has shared their amazing transformations on social media.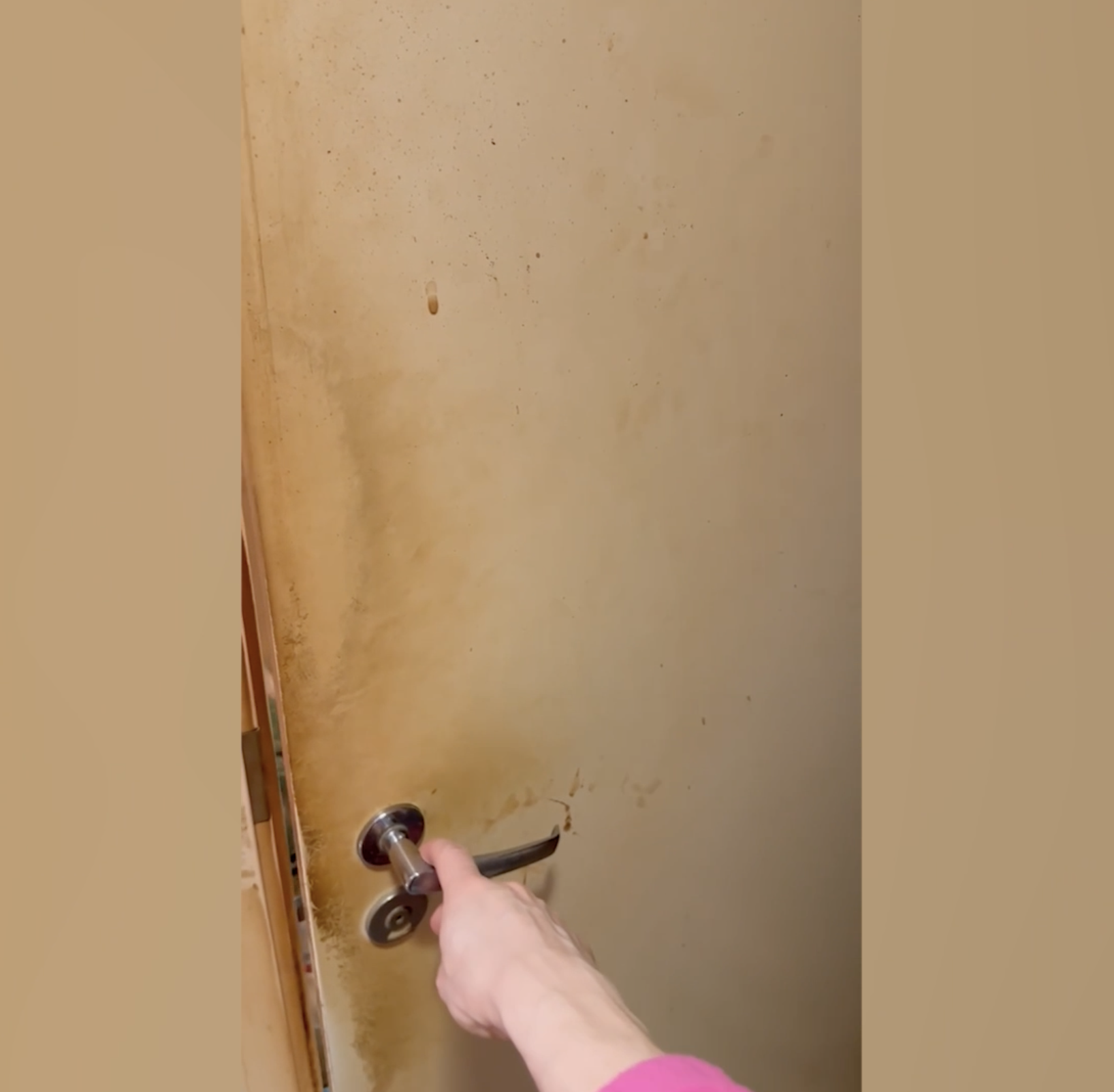 Katariina was "excited" when, in mid-May, she traveled from her home in Tampere, Finland, to tackle the home of an elderly grandma after the woman's daughter—who was in her 4os—wrote to her on Facebook. While close to home, the job promised to be unique.
"She had visited her mother at the house and the last time was three years ago, " Katariina told Newsflare. "When she went there, she noticed that her mother had not showered or washed her hair in at least three years. She cut her hair off and didn't dare to go to the bathroom."
While the grandmother's daughter sent a few photos of the house to Katariina, she had no idea of the extent of the filth in the bathroom until she arrived. The cleaning expert found the room piled high with trash, dust, old toothbrushes, empty toilet paper rolls, soiled adult diapers, and piles of used pads.
"I'm always trying to find new types of stains, dirt, and trash and this one was so different from others I've done before," Katariina said.
She first began by clearing out all the pads.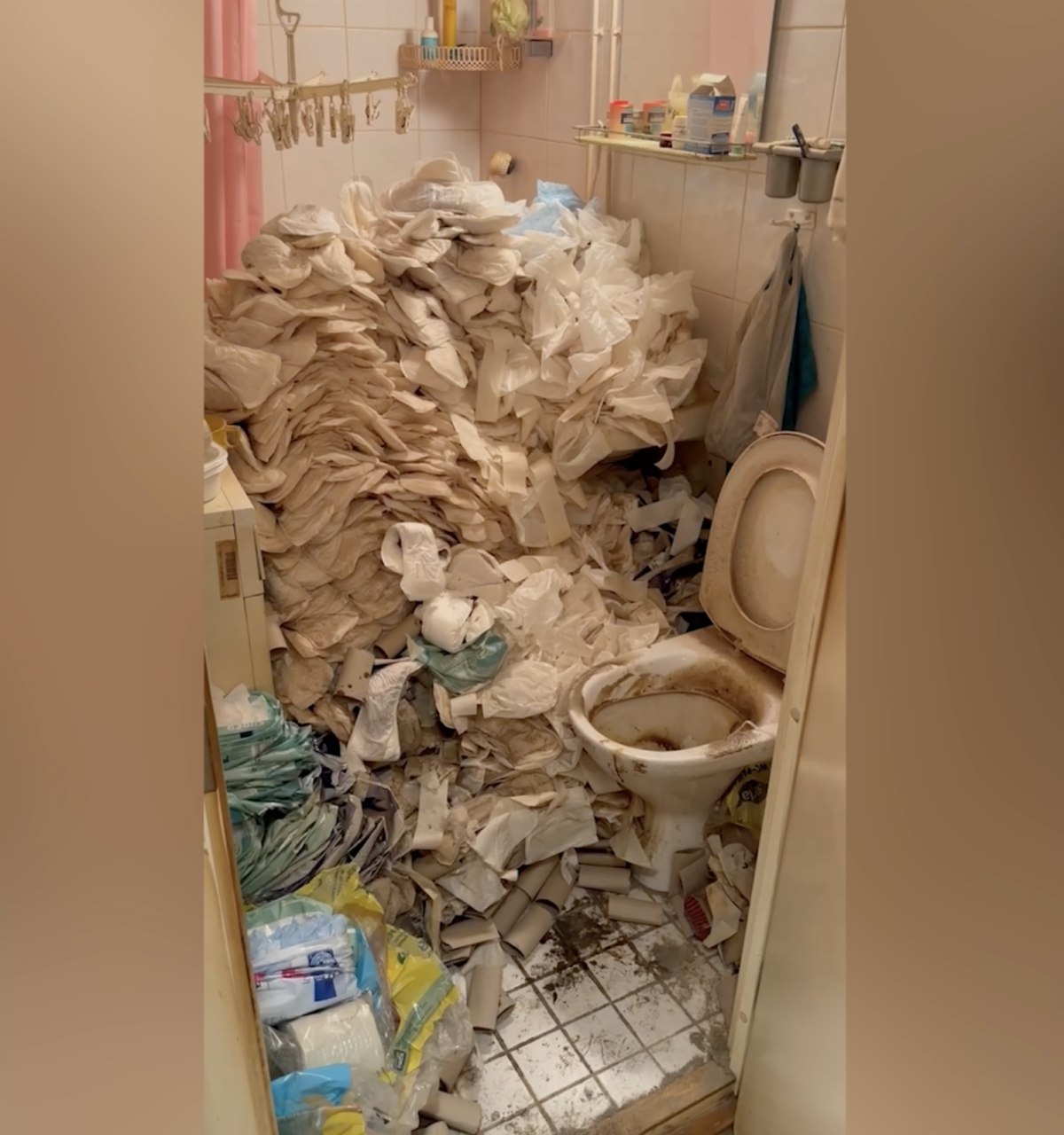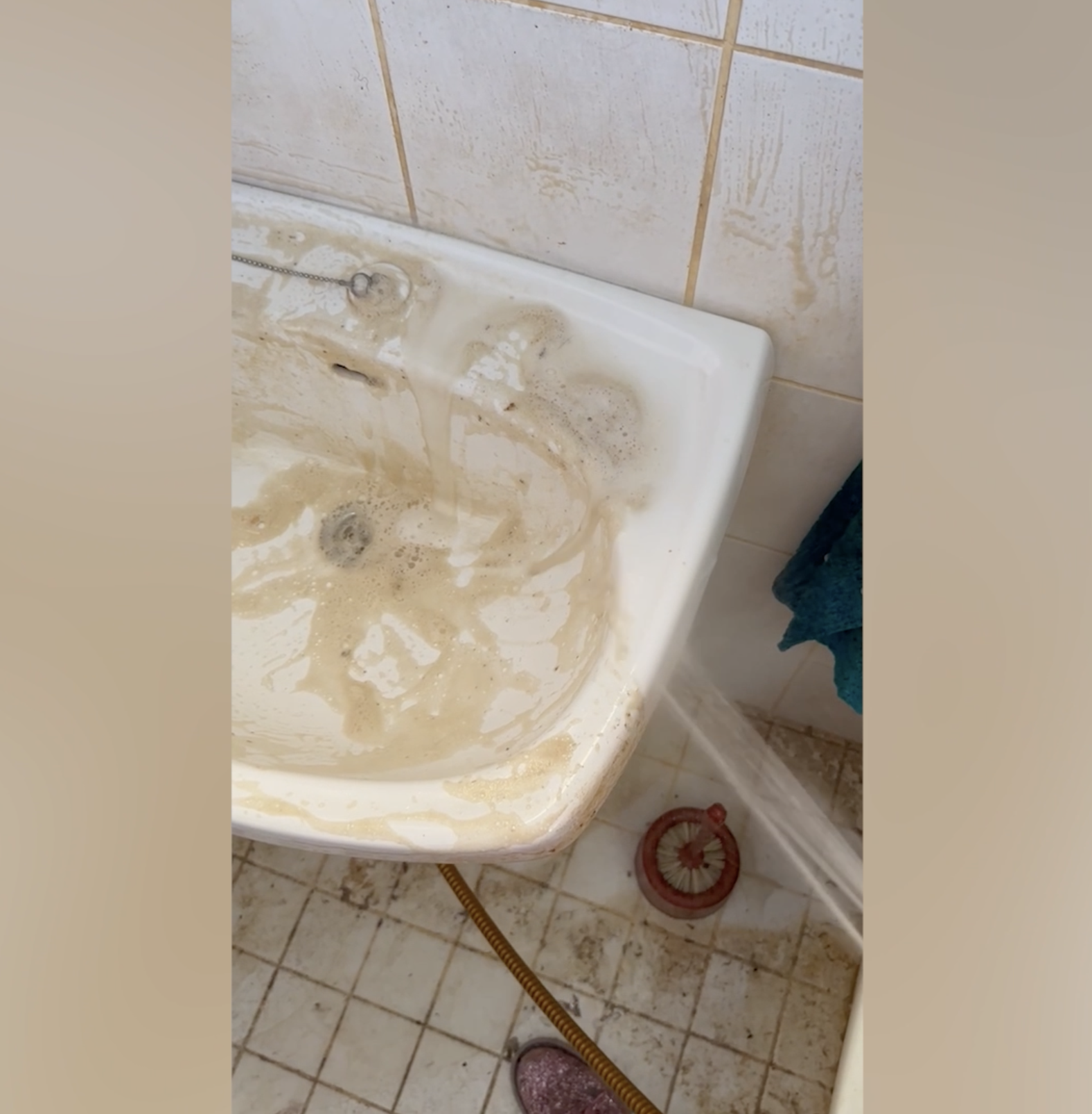 "It was maybe the dirtiest bathroom I have ever seen. It was definitely the oddest," Katariina said. "Then I washed all the surfaces, the sink, the toilet, the shower, shower walls, and the washing machine. I bought her new toothbrushes, toothpaste, and a rug, and I also washed the floor."
The mammoth cleaning took Katariina five hours, whereas a dirty bathroom usually takes her close to three hours. She mainly used dish soap, kitchen spray, and oven cleaner.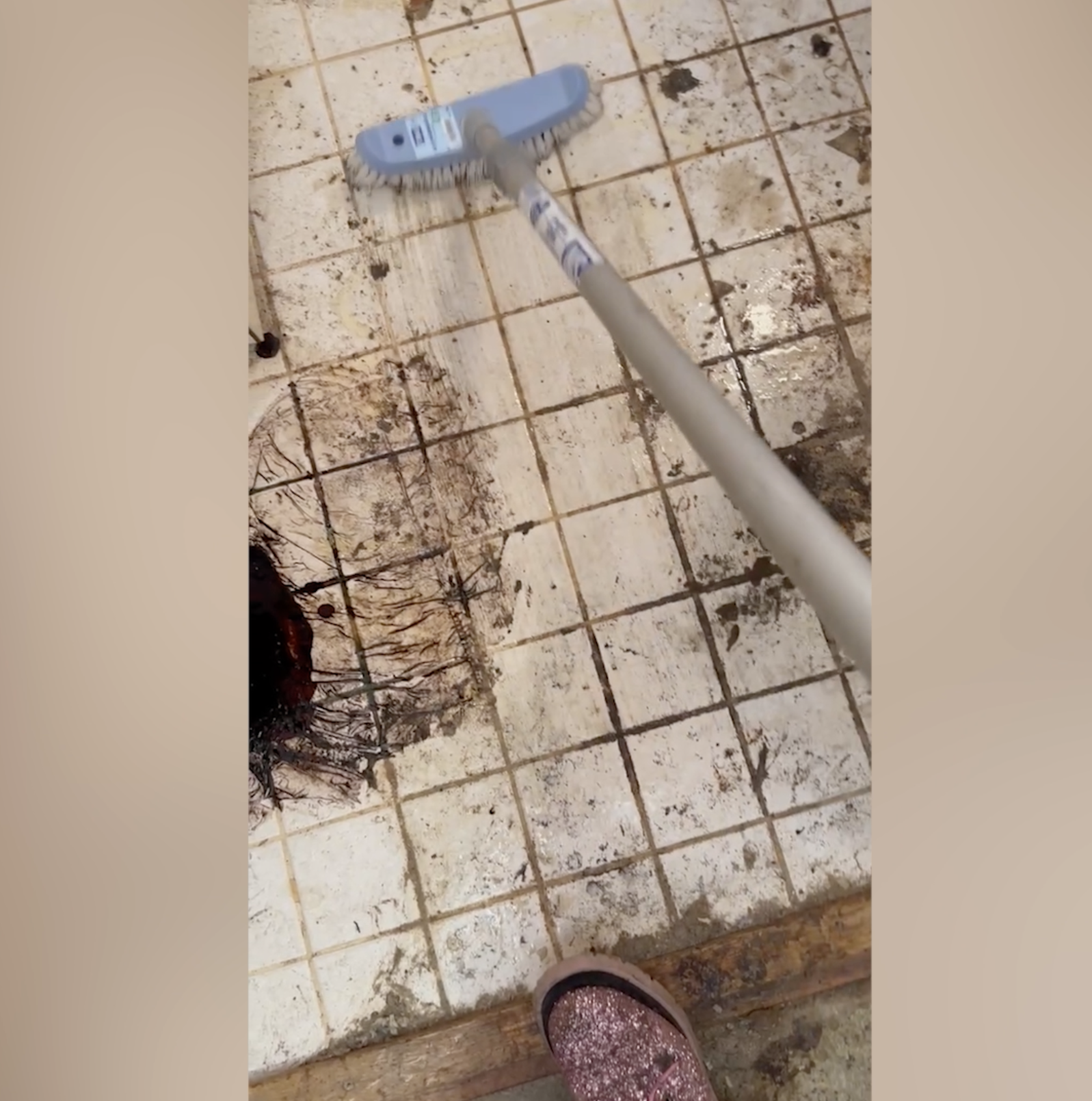 When she finished the deep cleaning, she texted photos to the grandma's daughter.  According to Katariina, the daughter said: "You are unbelievable. This can't be true. I have no words to thank you enough!"
Among the trash in the bathroom, Katariina found a heart-shaped stone, a long-lost treasure that the grandma had asked her to look out for. Tragically, Katariina didn't get the chance to give it back as the 87-year-old passed away on May 18, just one day after the special cleaning stint was completed.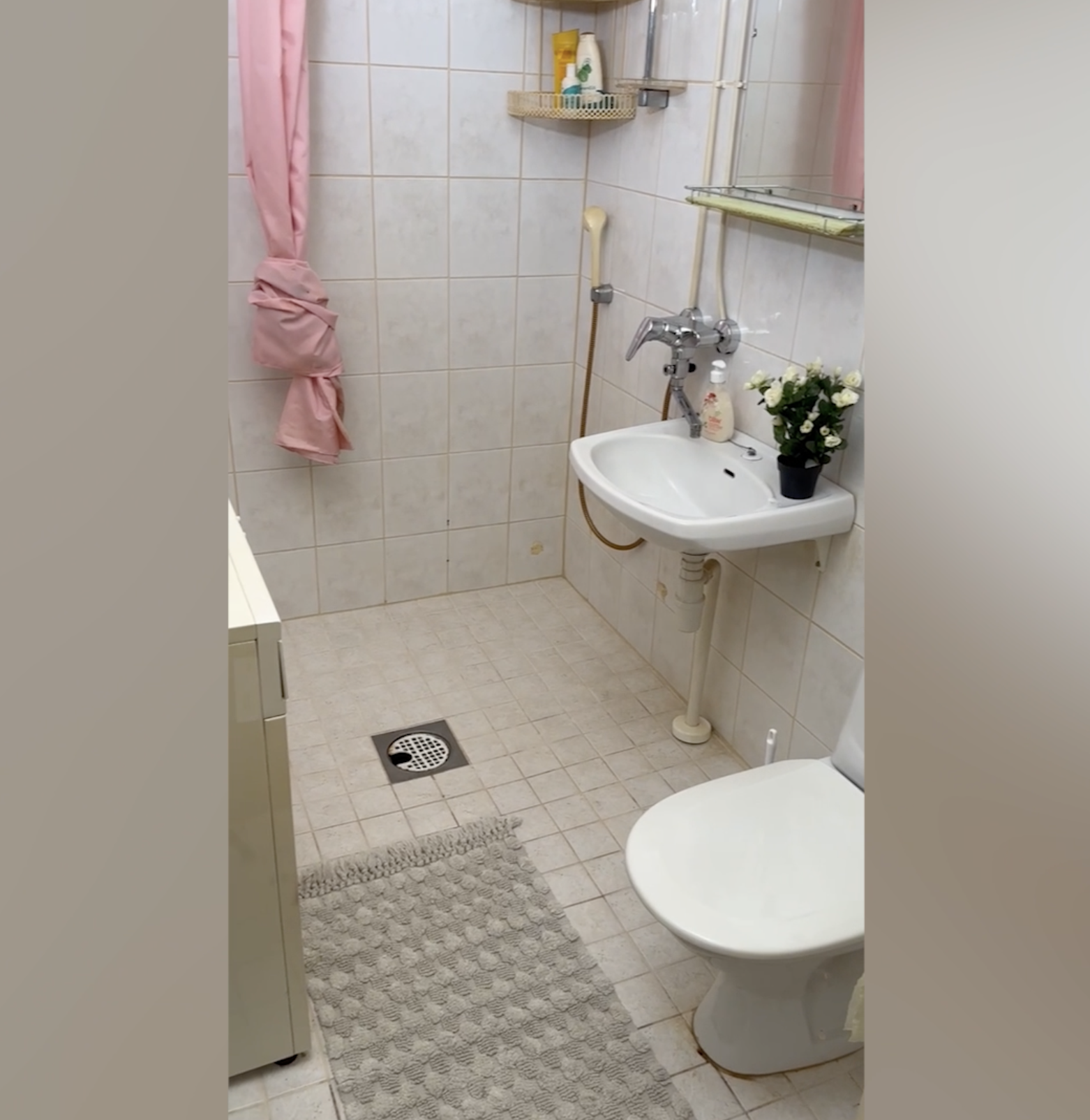 "It was sad for the poor granny," it "felt strange" to know the elderly woman would never see her transformed home, but this she knew, she had lifted a weight of worry from the woman's extended family.
Later, Katariina posted footage of her epic cleanup online, where it quickly amassed over 75 million views and thousands of supportive comments.
"[N]o money in the world would be enough to get me to clean such a mess," one viewer wrote. "I can't even imagine how she is doing it for free."
"I have a cleaning company and I would never do this. Bless your heart," wrote another one.
"You're so amazing for doing this, my mom is a hoarder and it means a lot to us," a third added.
For Katariina, cleaning people's homes is akin to having a good meal.
"When I arrive there and see the mess, it's like seeing a good meal! When I'm cleaning, it's like eating a good meal, and after cleaning, you are full and satisfied, but a clean plate is boring so you go and try to find the next meal like that," Katariina once told The Epoch Times.
Since documenting her amazing transformations, her social media channels have grown fast. The skilled cleaner quit her job as a service manager at a cleaning company in 2021 to realize her dream of cleaning homes for people in need, for free.
Watch the video:
(Video credit: Newsflare)
Share your stories with us at emg.inspired@epochtimes.com, and continue to get your daily dose of inspiration by signing up for the Inspired newsletter at TheEpochTimes.com/newsletter