Holding these magnificent implements may inspire you to write the next great American novel—or a really good grocery list.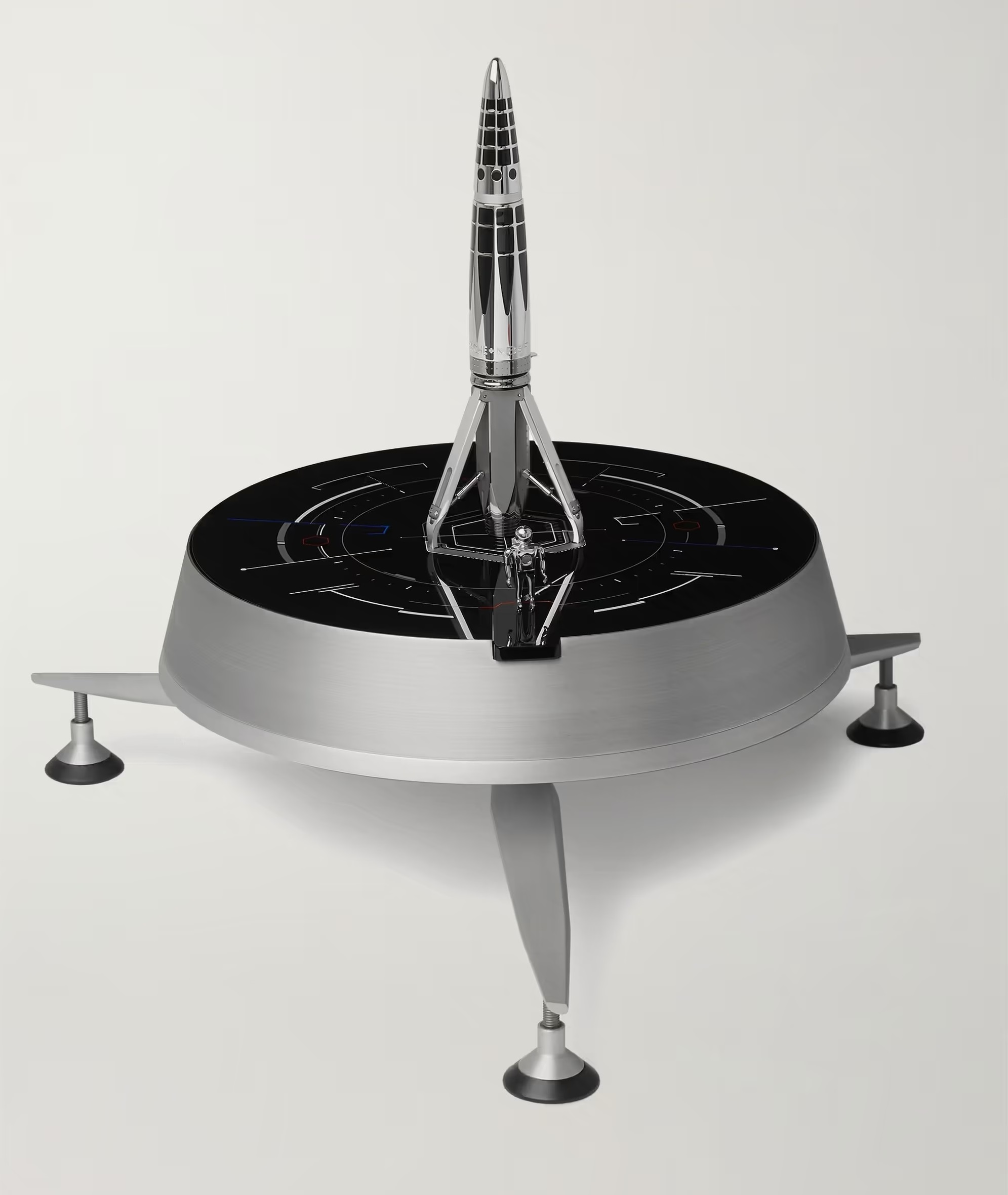 If SpaceX Made Pens
Caran d'Ache + MB&F Astrograph Limited Edition Rhodium-Plated Fountain Pen
$26,095
In a joint venture with watchmaker MB&F—Maximilian Busser & Friends, known for incredibly intricate and complex timepieces—Caran d'Ache has created a fountain pen that begs to be grasped, used, and then "landed." A total of 99 ruthenium- and rhodium-plated components were combined in more than 500 steps to craft a pen poised to take you on spectacular writing adventures.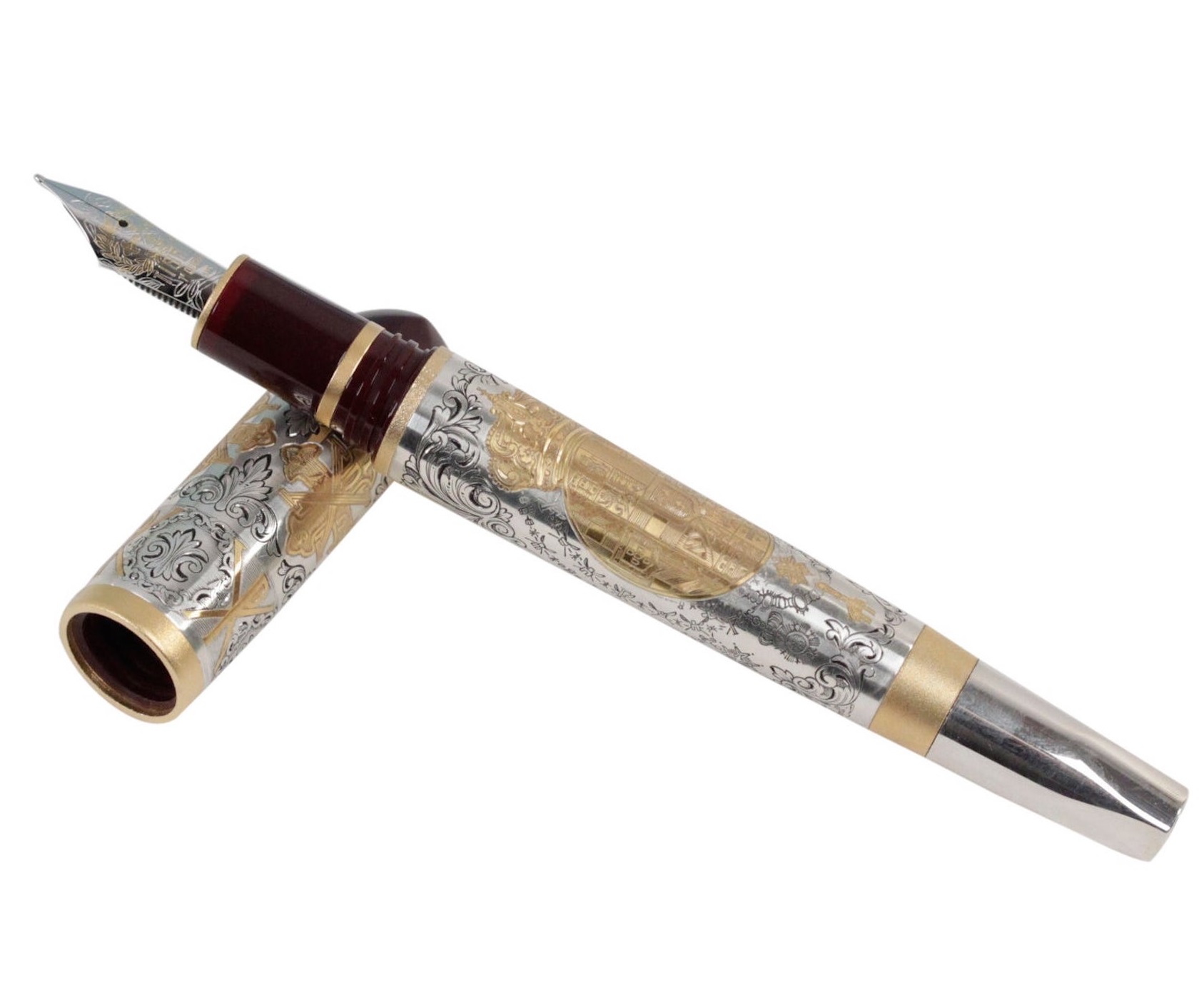 Historic Precision
Tibaldi Constantinian Limited Edition Sterling Silver Fountain Pen
$6,600
Featuring hand-engraving honoring the Sacred Military Constantinian Order of Saint George, an order of knighthood founded in 1190 to defend humanitarianism, this pen would be at home in the hand of any statesman or philanthropist. A foundation of sterling silver features hand-etched symbols of the order, with gold accents and an engraved rhodium and yellow gold nib. Burgundy resin accents and a light-blue amazonite stone on the cap complete the elegant design.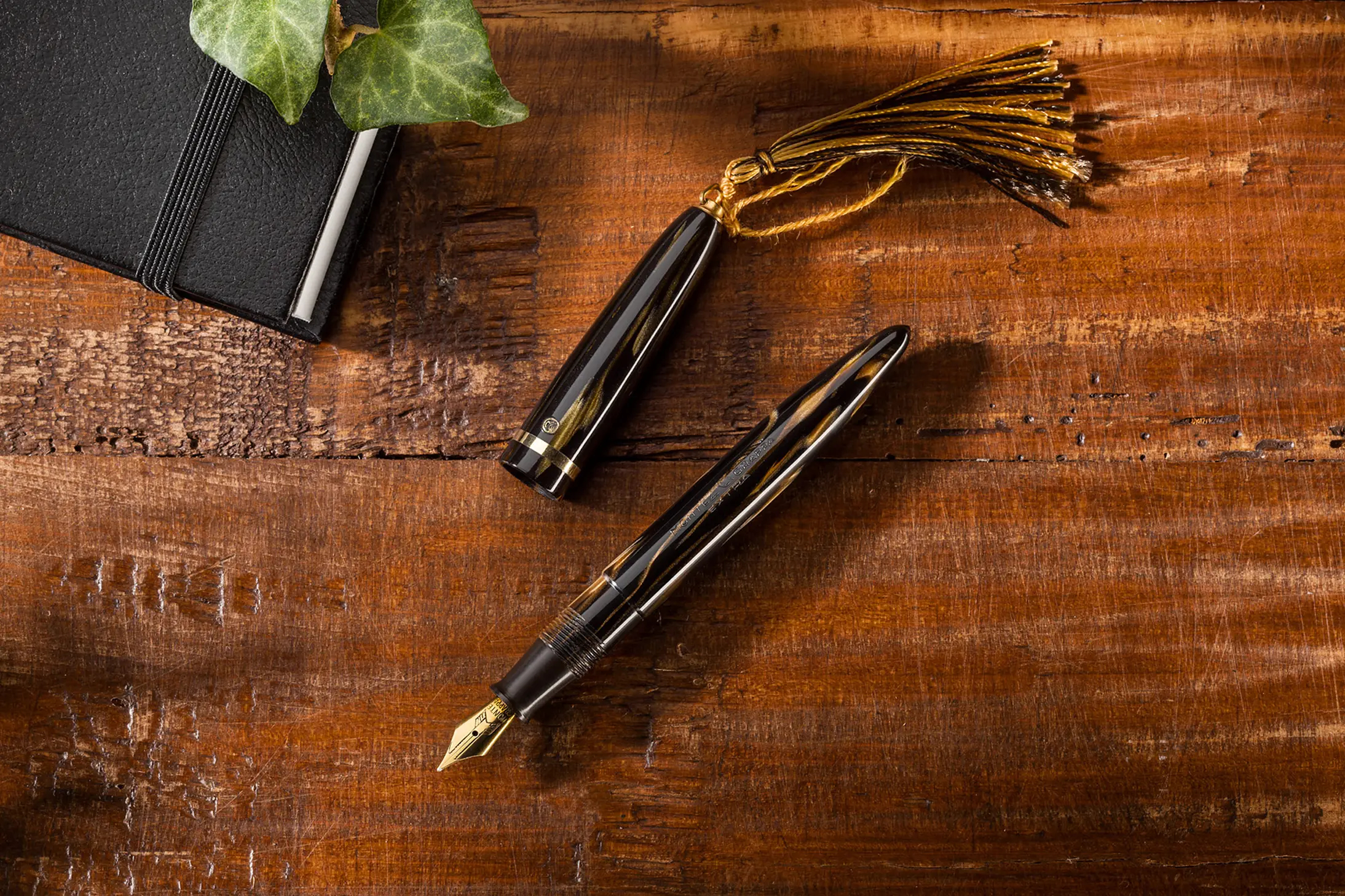 Venetian Style
Montegrappa Venetia Fountain Pen
$460
Inspired by the distinguished yet elegant city of Venice, this fountain pen would be an ideal choice for making a guest list for an annual gala or jotting down notes during a board meeting. A new entry in Montegrappa's Vintage Class line, it's designed to be comfortable to hold, with a sleek, tapered resin body accented with a gold nib, clip, and barrel trim.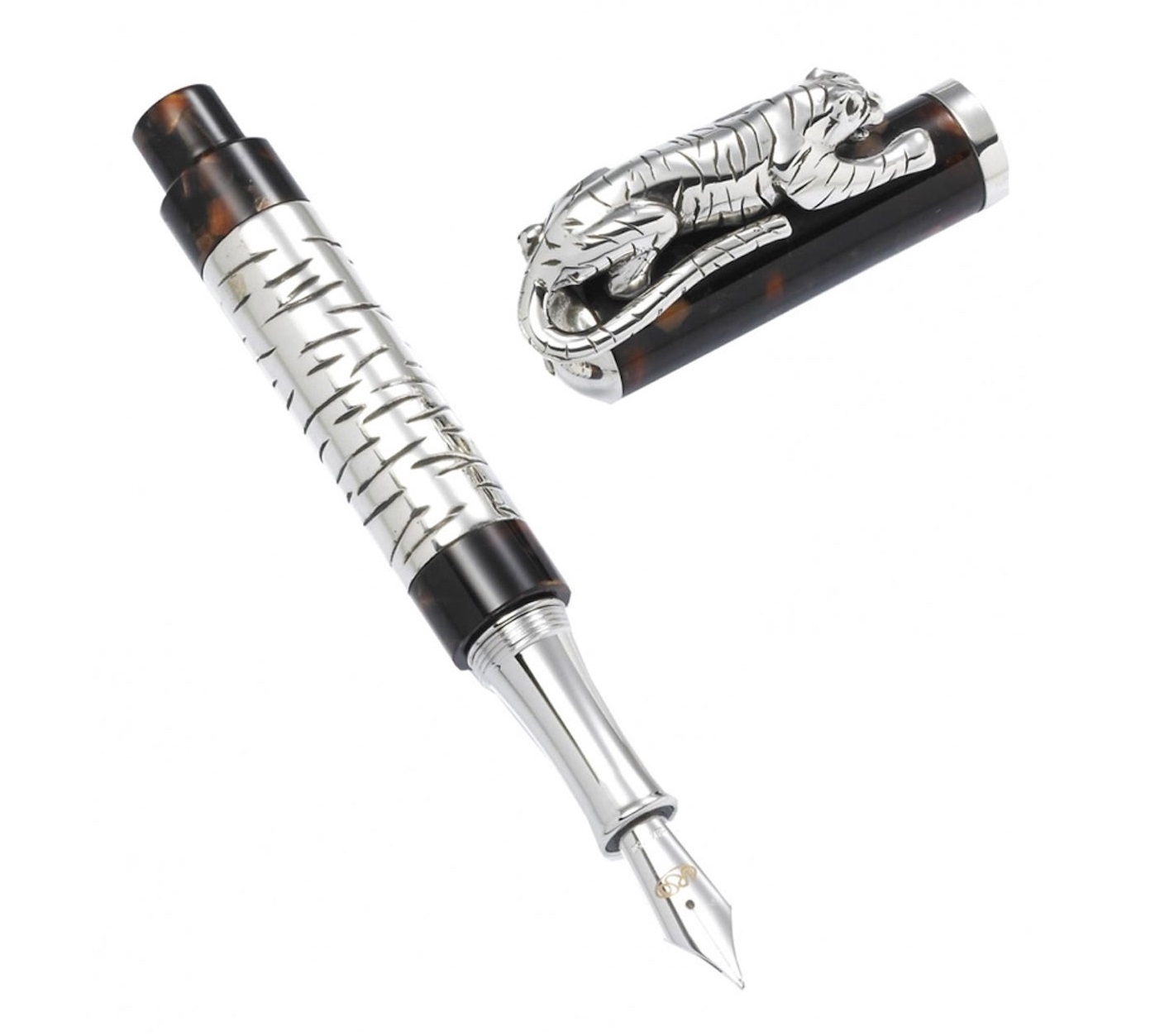 A Tiger in Your Hand
$3,000
Sterling silver and glossy resin are combined to craft a fountain pen that qualifies as artwork, yet uses cartridges for practicality. This hefty instrument highlights the impressive skills of the numerous artisans involved in creating it. In addition to the eye-catching tiger (a panther and leopard are also available) crouching on the barrel, poised to leap, it also features a sparkling diamond on the cap's dome.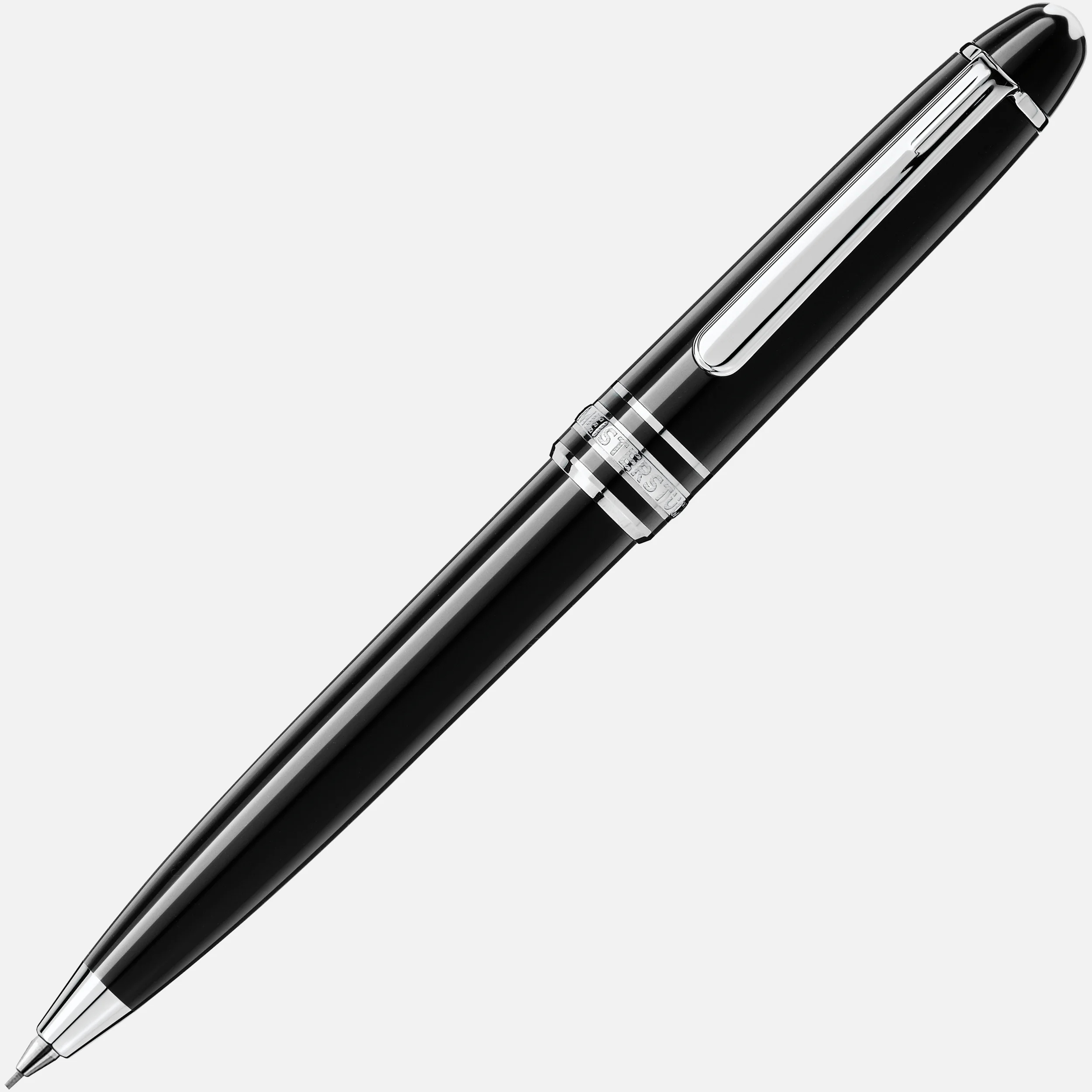 Pencil This In
Montblanc Meisterstuck Platinum Line Hommage à W.A. Mozart Mechanical Pencil
$405
Sometimes, a pencil is preferred for making notes or sketching ideas, as it creates a unique result and an erasable impression. Few pencils are as practical yet refined as those from Montblanc, and this model takes the form of a slimmer example of their classic mechanical pencil, allowing it to be flourished with a bit more dexterity. The iconic design is as reliable as it is tasteful, making it ideal for all uses.