Everyone who dreams of yachting knows, 'The two best days of a boat owner's life are the day they buy it and the day they sell it.' Here's a better idea: charter it.
The dream of owning a luxurious private yacht conjures visions of exotic ports, lavish meals, and 24/7 luxury. A yacht is the ultimate getaway vehicle that allows you to discover what lies beyond the horizon. However, there may be a better option than owning a yacht—chartering it.
With a crewed charter yacht, you have all the comforts of home and a staff to do all the work, leaving you free to enjoy the adventure. You can go where you want, when you want.
The best way to make this come true is to work with a yacht chartering firm that will arrange the ideal vessel, crew, and destination to fit your needs.
A charter yacht is essentially a portable waterfront resort, complete with bedrooms, a kitchen, a dining area, an enclosed lounge (salon), and open-air seating to work on a tan. Larger yachts will have cabins on one level, the dining area on another, with a third level for sunbathing.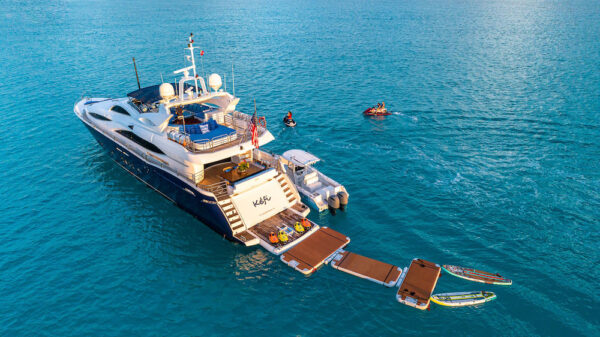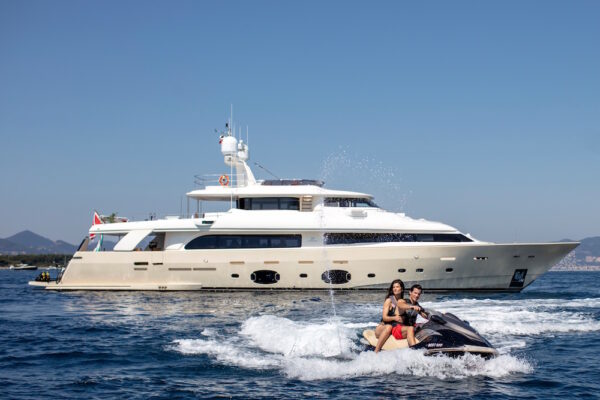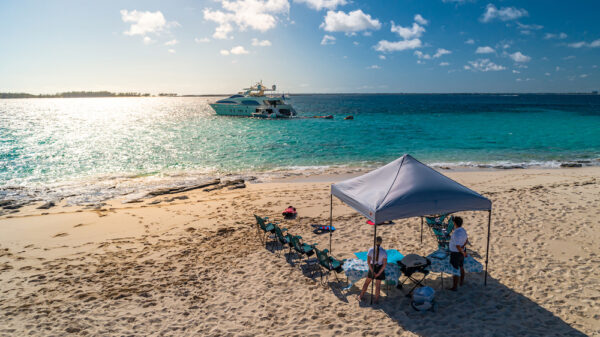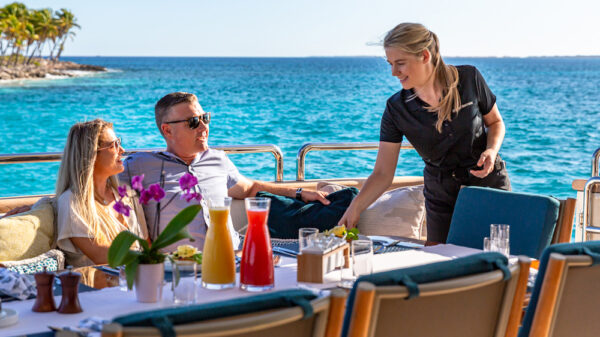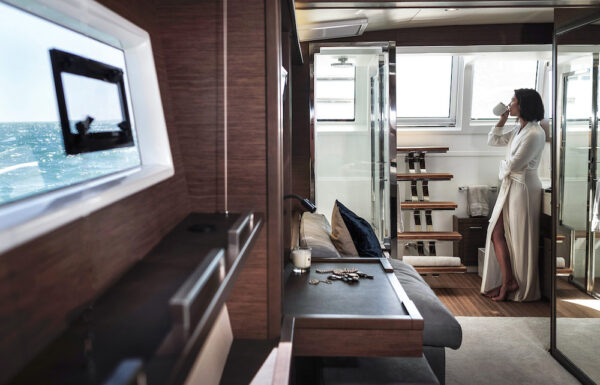 Unlike a traditional resort, when you get tired of the scenery, you can simply pull up anchor and find a different view. The larger the yacht, the more likely it will be equipped with "toys" such as smaller boats (tenders), personal watercraft, paddleboards, and diving equipment. Some superyachts even have a personal submarine to explore the reefs and a helicopter to ferry guests to and from shore. The possibilities are limited only by your budget.
The number of people in your party will help determine the size of the yacht—and the crew—needed. Just as some resorts are smaller than others, so too are charter yachts, available in sizes from 35 feet to well beyond 200 feet. The size will dictate the number and opulence of accommodations and amenities. And for those who prefer the romance of wind power, many charter fleets include traditional sailboats and wider, very stable catamaran sailing yachts.
When chartering a yacht, the crew may be a captain-and-spouse team sharing the duties of driving, cooking, and maintaining the vessel. Larger yachts can be staffed by a captain to drive and manage the crew, which may include a chef to prepare meals, stewards and stewardesses to wait on guests, and an engineer to look after the engines.
Big yachts are a good choice for parties of six or more people on voyages longer than 100 miles each way that may last for a week or more. On larger yachts, crew quarters are usually located away from the guest cabins to ensure privacy for guests.
Often those who own a yacht prefer to charter one to explore new ports that are too far away for them to use their own vessel, with a crew to handle all of the chores. While those chartering may have the skills and experience to operate the yacht, in most cases, a captain who's familiar with the vessel and is licensed to operate in the waters being cruised is required. This is especially important when cruising in foreign waters.
So how do you know what size yacht you need and how much it will cost? Start by determining how many cabins are needed and if any will be shared. Will the guest list include children who want access to a wide selection of water toys? Where do you want to cruise? Charters in the Mediterranean or Caribbean seas may be more expensive than those in U.S. waters. When do you want to go? Fees will be higher during the high season—from June to August in the Mediterranean and from December to March for the Caribbean.
A typical fee for a 100-foot yacht with a crew accommodating eight people for a week is $50,000. A 70-foot yacht for six guests might come in at $30,000. Additional costs include a 10 to 20 percent tip, taxes, and the advance provisioning allowance (APA). A typical APA is equal to 35 percent of the weekly charter fee; it covers the cost of food, fuel, dock fees, and shoreside expenses.
Choosing the right yacht is important, but so too is working with the broker to ensure you get a crew you can get along with for a week in tight quarters.
"The yacht will always be fantastic, but having the perfect crew is what makes a charter a huge success," said Ami Ira of Fort Lauderdale-based Blue Oceans Yachting.