People entering the red-turreted building with barred windows pass by members of a chain gang dressed in striped shirts and trousers who are swinging long-handled sledgehammers. Once inside, the visitors go through a processing procedure to register them as new inmates at St. John's Old County Jail in St. Augustine, Florida.
But rather than being incarcerated, these folks are checking out an historic prison that today serves as a museum. It's one of dozens of former penitentiaries throughout the country that have been rehabilitated and repurposed to fill roles very different from their original function.
From museums to a housing development, a production soundstage to a brewery, buildings that once were home to people convicted of a crime now welcome the public and combine an introduction to their storied past with a variety of new functions. These facilities are located around the country, and one or more may be close to where you live or plan to travel.
The charming exterior of the St. John's jail fits comfortably into the picturesque, historic town where it is located. It was built in 1891 and housed prisoners until 1953. Tours include the men's and women's cells, sheriff's living quarters and a display of weapons.
People who spend the night at some former prisons enjoy an ambience and amenities very different from what those who stayed there in the past had. Guests of the aptly named Jailhouse Inn in Newport, Rhode Island, encounter barred doors and window grills, but the sizable bedrooms are far from cell-like.
The structure, originally built in 1772 as Newport's jail and police station, didn't turn out to be a particularly secure prison, and a number of its temporary inhabitants escaped. One was a mason who used his skill to remove bricks from around the window of his cell.
An even more luxurious setting greets those who check into the ironically named Liberty Hotel in Boston, which is rich in history and filled with ornate decorations. It occupies the former Charles Street Jail, an architectural gem dating back to 1851 in which the city's ex-mayor, James M. Curley, and civil rights activist Malcolm X spent time behind bars.
While the original exterior remains largely unchanged, the chic modern decor inside represents the latest in sumptuousness. Hints of the past include French-designed windows that provided much more light than any other prison at the time; the hotel's signature Clink restaurant, where tables sit adjacent to the original brick wall and jail-cell facades; and the sardonically named Liberty Bar.
A complete distillery is a feature at Brushy Mountain, Tennessee's first maximum-security prison, where the state's most violent criminals were incarcerated. Former prison guards and nonviolent inmates are on hand to answer questions posed by people taking the self-guided tour. A map leads them to more than 30 stations where the story of what happened there in the past is depicted.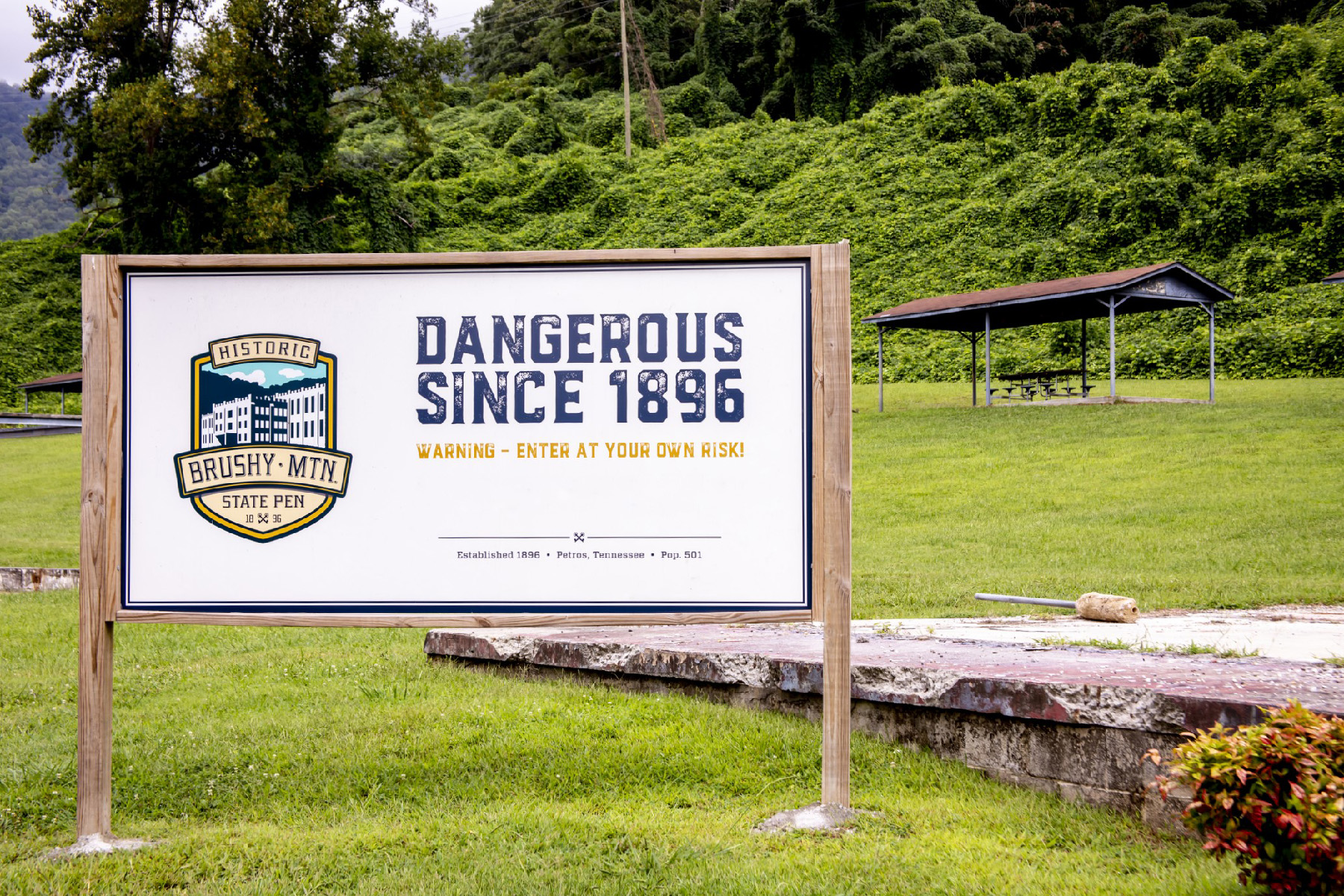 The Brushy Mountain Distillery, the self-proclaimed "world's first (legal) prison distillery," is open free to visitors. A tasting bar offers samples of beverages with appropriate names such as Brimstone and End of the Line Moonshine.
Milk was the featured beverage at a dairy farm that was part of the Lorton Correctional Complex in Virginia. It was established in 1910, closed in 2001 and occupied one of the most beautiful parcels of land in the area. Today a trendy neighborhood called "Liberty," it is considered to be among the most imaginative examples of adaptive prison reuse in the country.
Against the backdrop of the original prison dorms, cell blocks and guard towers, which are listed on the National Register of Historic Places, a mixed-use community of housing, office spaces and retail establishments is being developed. If you go there, be sure to visit the Workhouse Arts Center, which includes artists' studios, galleries, theaters and a museum that traces the history of the former prison.
The art of filming takes center stage at the sprawling Broadway Stages waterfront campus on Staten Island, New York. It uses former Arthur Kill Correctional Facility buildings, some of which have been converted into soundstages for various kinds of productions. The sets have been used in the filming of the Netflix series "Orange is the New Black" and the jewelry-heist movie "Ocean's Eight."
Mention "penitentiary" and Alcatraz is likely to come to mind. Those who visit learn that the island in San Francisco Bay served as a Civil War fortress, lighthouse, military prison, and one of the most notorious federal penitentiaries in American history.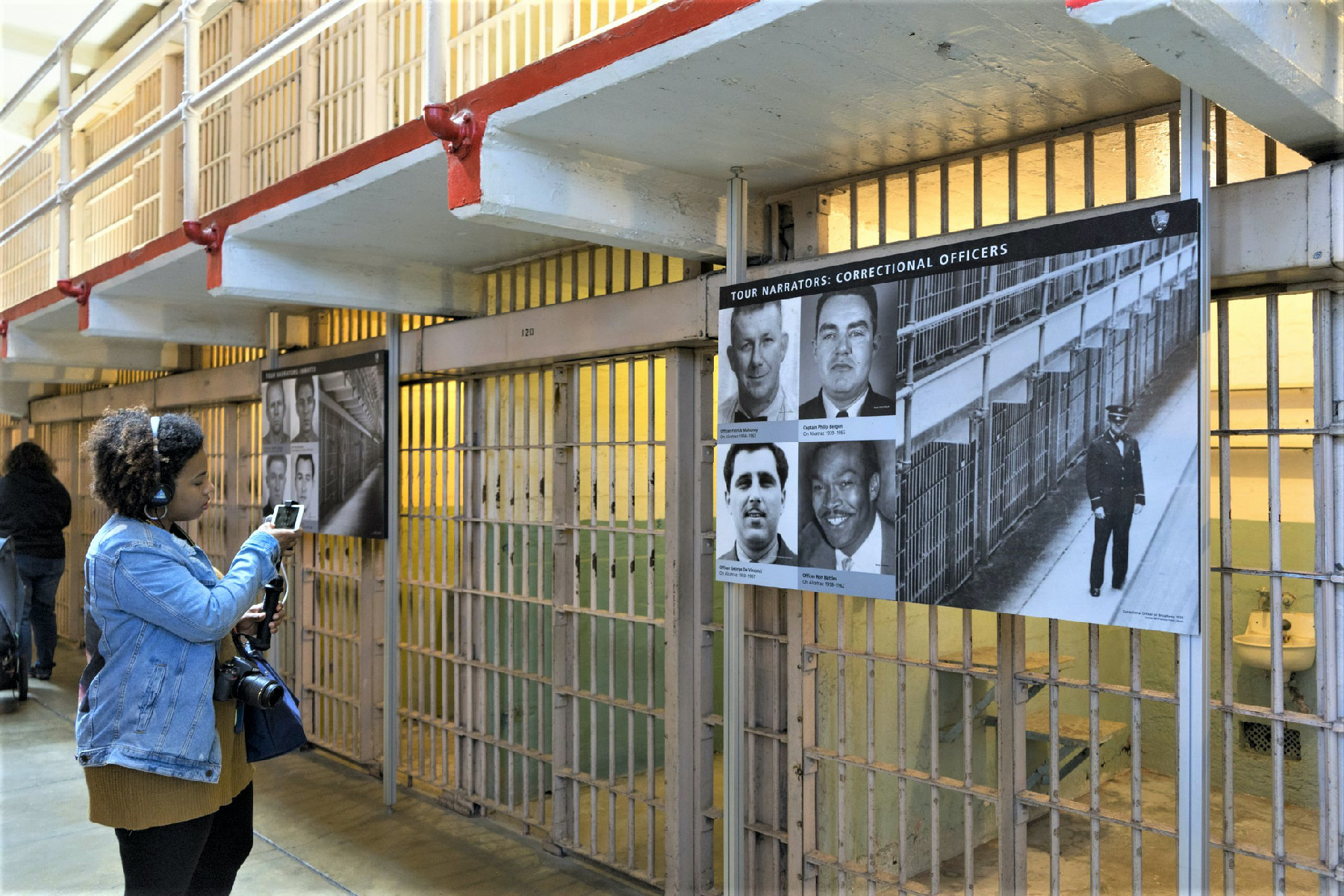 Those who take the tour ferry to reach it can experience the isolation of the island, hear the voices of former residents, and get an overview of prison incarceration in the United States.
In recent years the inmate population throughout the country has declined, and one result of that trend is the abandonment of correctional facilities. Some cities, states, and communities have reclaimed those locations to fill a variety of other uses. These redesigned and reconfigured places offer opportunities for travelers to relive thought-provoking—and sometimes tragic—stories while enjoying their newborn uses.
When You Go
www.visitstaugustine.com
www.jailhouse.com
www.libertyhotel.com
www.tourbrushy.com
www.fxva.com
www.broadway-stages.com
www.nps.gov/alca