Beijing Disappoints COP26 Climate Analysts With Lackluster Promises
China is the world's biggest greenhouse gas emitter and it is not doing its part
News Analysis
The COP26 climate conference is taking place in Scotland, and China has already disappointed analysts who say it is not doing enough to stop catastrophic global warming.
World leaders are converging on Glasgow for the U.N. Climate Change Conference (COP26), and all eyes are on the world's biggest polluter: China. But Beijing isn't playing nice. Chinese Communist Party (CCP) leader Xi Jinping will not be attending.
In a formal U.N. submission on Oct. 28, Beijing rejected calls to set tougher climate targets. The CCP disappointed climate analysts with its nationally determined contribution (NDC), which includes plans to increase emissions until 2030. Those are the same promises that China made in 2015, when President Barack Obama disastrously promised that America would immediately decrease emissions even as China openly planned to increase emissions for the next 15 years.
Beijing still plans to continue mining and burning coal, until 2025. The CCP has only promised to reach carbon neutrality by 2060.
These are the promises. Beijing's actions are likely to be much worse, if recent history is any indication.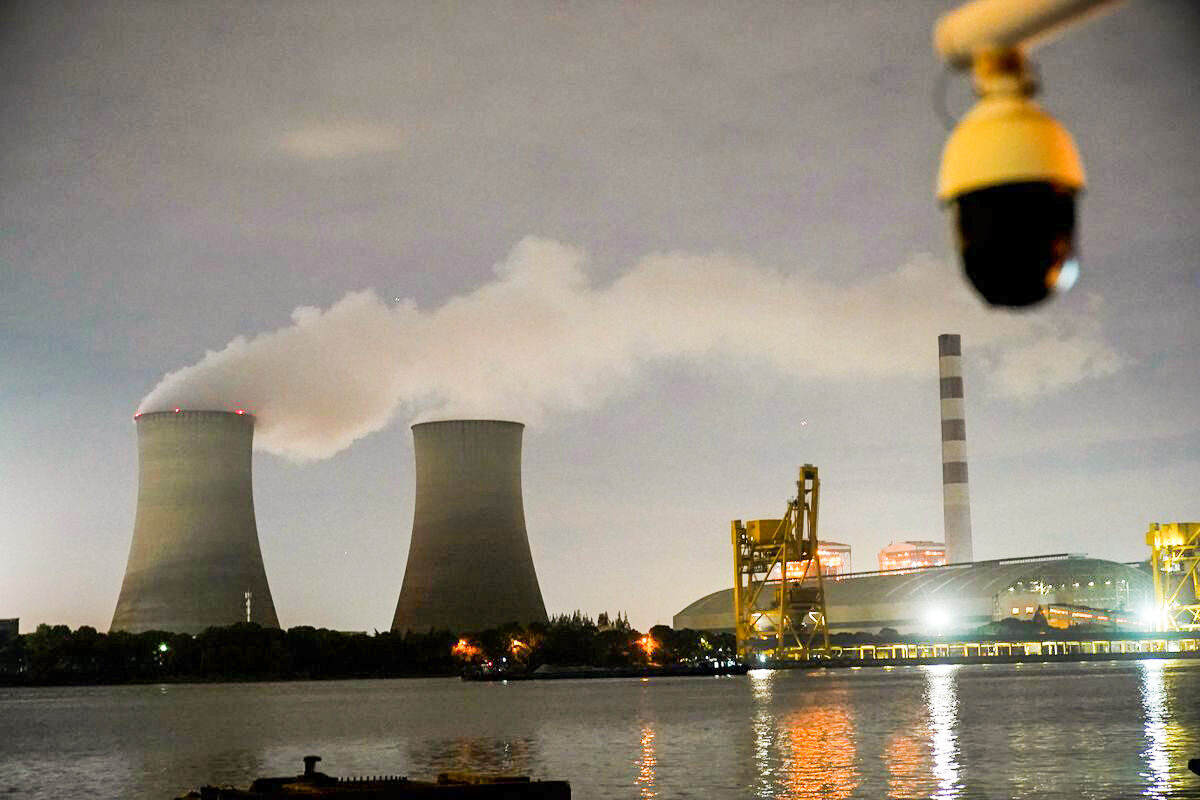 India, the world's third-largest emitter of greenhouse gases, is following China's lead. The South Asian country previously indicated that it would submit a lower emissions target, but now says it might not.
In 2015, countries that agreed to the Paris climate accord agreed to limit global warming to between 1.5 degrees Celsius and 2 degrees Celsius above pre-industrial levels. India's resistance is in part to leverage affluent nations to increase their provision of billions of dollars in climate finance to assist the developing world.
One of the few improvements in China's NDC is the raising of non-fossil fuels from 20 percent to a target of 25 percent. Beijing increased its reforestation goal from 4.5 billion cubic meters of forest stock to 6 billion. A new target for solar and wind is set for 1,200 gigawatts. Xi had previously promised to stop financing coal power plants abroad.
But according to the Guardian, Beijing's new targets "are insufficient to keep the world on course to hold global heating to no more than 1.5C … climate campaigners say it is now time for the country [China] to take more actions domestically to rein in greenhouse gas emissions this decade."
According to scientists, a 45 percent cut in global emissions is required by 2030 relative to 2010 to hold global warming below the 1.5 degrees Celsius limit. So far, country NDCs are nowhere near this goal, and the U.N. Secretary General has raised the idea of forcing countries to the negotiating table annually to reconsider their pledges.
But even if the regime in Beijing promises the world, it will be next to meaningless without immediate and verifiable achievements in meeting short-term milestones. The CCP has broken many promises, including those made to the United States in 1979 to resolve the Taiwan issue peacefully, and in 1984 to Britain to leave Hong Kong's freedoms intact.
So what matters on climate commitments is not what the CCP says, but what it does. And what it is doing now, according to The New York Times, is expanding coal production by more than what Western Europe mines annually. Beijing is restarting idled mines and working to ensure that coal prices do not increase, which is the opposite of what carbon taxes are designed to achieve.
Coal is the biggest human cause of climate change. But supposedly due to electricity shortages in early October, China is ramping up its coal production by 220 million metric tons annually, almost 6 percent more than last year. Despite having closed half of its 11,000 mines since 2016, contributing to almost a doubling of the price of coal, China still mines and burns coal in excess of all other countries combined.
The mines that China closed were its smallest, leaving 153 of the largest and most modern state-owned mines to expand production in the next months, with the full acquiescence of authorities. Paying off the costs of these expansions will take decades. This is an indicator that Beijing has no plan to significantly cut its coal production anytime soon.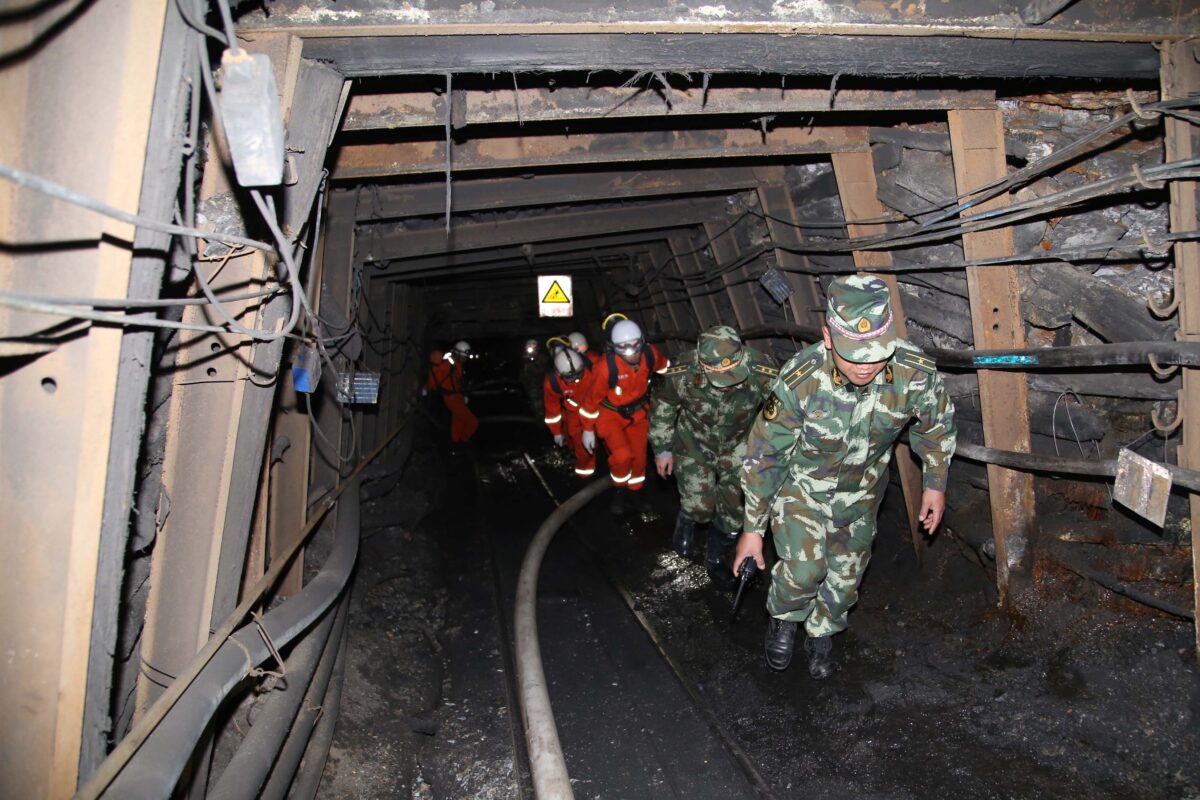 Meanwhile, China's state planner is holding down the price of coal, which will increase its use, or if supplies cannot be found, dislocate the market. The National Development and Reform Commission revealed a planned price cap on Oct. 26. The record-high coal future prices of Oct. 19 have since halved.
On Oct. 27, according to Reuters, "the State Council said it would defer taxes of about 17 billion yuan in the fourth quarter to help coal and heating firms resolve operational woes, and also ease taxes on some manufacturing firms." This will increase coal usage and emissions yet further.
The increasing use of coal in China will produce cheap electricity for the country's export industry, which will then flood U.S., European, and Asian markets with Chinese goods as higher energy prices in importing countries put the squeeze on domestic manufacturing. This will give the illusion of lower carbon emissions in affluent countries. But in fact they will just be exporting their emissions, through the offshoring of their manufacturing, to China. Consumers in these wealthy markets will thus think they are having their cake and eating it, too. They can pat themselves on the back for the solar panels they are buying that used high-emissions coal for their production abroad.
To achieve a maximum of 1.5 degrees Celsius in global warming, analysts say, China must reduce its burning of coal, increase low-carbon investments overseas, and participate by increasing the protection of the world's biggest carbon sinks, including the oceans, forests, soil, and atmosphere.
Yet few, if any, countries want the CCP's authoritarian and hypocritical influence in their economies and environmental decision-making. The issue of Beijing's totalitarian and deceitful political system cannot be divorced from its use of that system to advance its industrial might to the environmental detriment of all other countries.
So until China democratizes or definitively limits its emissions, the world's more responsible nations should impose economic sanctions on China in the form of coordinated climate tariffs. The world's democracies, as the only elected representatives globally, can in that manner demonstrate the seriousness of their environmental convictions. Beijing is unlikely to respond to anything less.
Views expressed in this article are the opinions of the author and do not necessarily reflect the views of The Epoch Times.