Canadians Are Appalled by the Afghan Crisis, and Party Leaders Better Take Note
Commentary
Even the most carefully crafted of election campaigns can become derailed by unanticipated events. The Trudeau Liberals' campaign plan didn't appear to be carefully crafted in the first place and now it is at risk of being completely derailed by the unfolding situation in Afghanistan.
In times of crisis, a political party can actually shine if it demonstrates strong, confident leadership. The Liberals had better demonstrate some of that sort of leadership in the Afghanistan situation because they are quickly losing control of the election narrative.
Canadians pride themselves on being empathetic peacekeepers on the world stage. We have sent our military members into many foreign nations with the best of intentions. We put our soldiers at risk with the hopes that we can establish order in war-torn zones long enough for peace to be established. We hope to leave these zones better than we entered them.
Canadian forces were engaged in combat roles in Afghanistan from 2001 to 2011, and then shifted their focus to training local forces until 2014. In the period of Canada's military engagement in the country, 158 Canadian soldiers lost their lives while thousands of others were wounded.
Today we are watching in horror as it appears that all of our efforts were for naught. The Taliban took over Afghanistan within a week of the withdrawal of coalition forces and the attempted evacuation of Kabul has been a catastrophe. Afghanistan looks no better today than it did in 2001 and we now have the fate of Afghan supporters of Canadian forces who have been left behind on our conscience.
To be fair, every NATO ally was caught flat-footed when the Taliban swept Afghanistan so quickly. Whether it was a case of overconfidence or naivete that led to this rout will be discussed for years. No nation with forces in Afghanistan seemed to see this coming, although the withdrawal had been planned for months. Justin Trudeau doesn't directly control military actions but he is the man in charge of our nation at this time. Canadians could very well take out their ire over the crisis in Afghanistan at the polls and the Liberals could pay a heavy price for it whether that's fair or not.
While nobody foresaw such a quick collapse of order in Afghanistan, some did see trouble coming and tried to sound a warning. Conservative Party of Canada leader Erin O'Toole sent a letter to Prime Minister Trudeau on June 22 pleading for him to expedite the evacuation of Afghan interpreters and allies as threats from the Taliban mounted. While it certainly wasn't intentional, the CPC under Erin O'Toole is well placed to electorally benefit from the Afghan crisis. As a veteran of the Canadian forces, O'Toole can speak with experience and authority on these matters.
The Liberal campaign team and candidates appear to be floundering on the Afghan issue. Minister for Women and Gender Equality Maryam Monsef mortified Canadians when she referred to Taliban members as "our brothers" when making a plea for Taliban restraint. While diplomatic restraint in a volatile situation is understandable, nobody in Canada wants to consider brotherhood with an organization as violent and extreme as the Taliban. When asked if she wanted to walk the comment back, Monsef refused.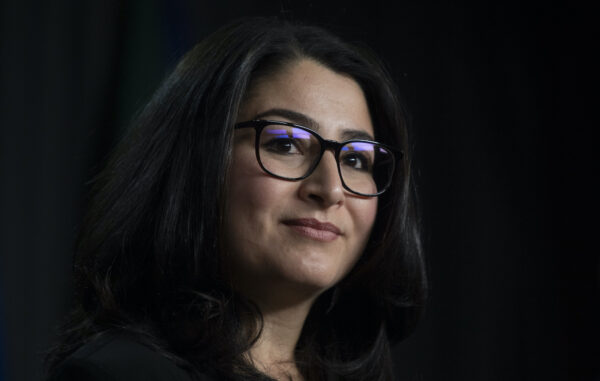 Trudeau is faring no better in fielding questions on the Afghanistan crisis. When asked at a recent press conference about the fate of Canadians stranded in Kabul, Trudeau pivoted to a critique of Stephen Harper and his government's actions in Syria in 2015. Firing shots at a past prime minister is unlikely to be an effective diversionary tactic on a situation that is unfolding right now.
Nobody expected the Afghanistan crisis to be an election issue and surely nobody wanted it to be one. Nevertheless, Afghanistan is now front-and-centre in the Canadian campaign today. How leaders and candidates respond and act in the face of this crisis is going to directly impact their electoral chances.
Canadians are appalled and even a bit ashamed of the situation in Afghanistan. They want to see action, strength, and a sense of direction from party leaders. They never want to see a situation like this again. The response from party leaders on this crisis will make or break their electoral chances in the coming days.
Views expressed in this article are the opinions of the author and do not necessarily reflect the views of The Epoch Times.