China Admits European Sovereignty Means Nothing
Commentary
An official from China's foreign ministry admitted that Beijing cares little for the judicial sovereignty of European countries if they don't serve China's interests.
The fact that the Chinese Communist Party (CCP) will go after its targets abroad using any means necessary is nothing new, nor is it news that government bodies, officials, and individual law enforcement officers have made it known that if Beijing cannot get people back because a country refuses to engage in law enforcement cooperation, such as not ratifying an extradition treaty, it will use "alternative" methods. This should have caused outrage in courts and parliaments in countries with extradition treaties with China, yet it has not.
However, this might change after a remarkable answer following a new report by Safeguard Defenders, "110 Overseas," which exposed the almost unbelievable scope of the CCP's long-arm policing and how Chinese police "service stations" are being set up around the world.
This development began with a recent investigation carried out in Spain, which has nine "service stations." Local media not only confirmed their existence and that at least one of them had been used to coerce a target to return to China, but the investigation yielded a surprising response from Beijing.
Spain, unfortunately, is one of a dozen or so countries in Europe that maintains an extradition treaty with China, signed in the wake of the 2008 global financial crisis. Moreover, no country in the world has extradited as many people to China as Spain since then, with over 200 people sent back, and with courts that seemingly pay no attention to their (legally binding) commitments to block such extraditions if it violates the rule of law or human rights.
Despite this, Beijing apparently feels it is both too slow and cumbersome to use such extraditions, and that in Europe, some countries sometimes deny these requests.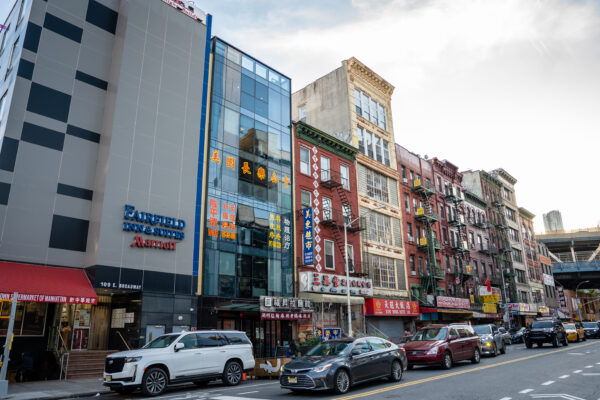 When an official from the Chinese Ministry of Foreign Affairs office in Shanghai was approached by a major Spanish newspaper that investigated the situation, the official, who spoke anonymously, said that "bilateral treaties are very cumbersome" and "Europe is reluctant to extradite to China." Because of this, the official went on, Chinese authorities see nothing wrong with pressuring or using coercion to force victims back to China.
The Safeguard Defenders report exposed that police had outlined the various forms of pressure that could be used on Beijing's targets, including investigating and punishing family members who refuse to cooperate with the police to get their relative back, depriving families of social security benefits, depriving their children back in China the right to education, and harassment and intimidation.
In essence, China's Ministry of Foreign Affairs is saying that extradition treaties are to be respected only when courts decide to approve extraditions. Even then, Beijing will intentionally choose not to use the judicial process (which affords legal safeguards to the target) if it thinks a country might say no, or if the process is deemed too slow.
In short, there is no judicial sovereignty for other countries in the eyes of China.
If this isn't a wake-up call and yet another reminder that signing these treaties, which undermines the rule of law, offers no protection against Chinese government overreach in their countries, then what will be?
It is clear that Beijing has no intent on honoring its bilateral extradition agreements with other countries. These agreements need to be suspended immediately, similar to what happened to Hong Kong before, or it will encourage even worse behavior and more violations of the judicial sovereignty of those countries.
Views expressed in this article are the opinions of the author and do not necessarily reflect the views of The Epoch Times.