China's Green Preening Masks Its Appetite for Hydrocarbons
Commentary
When the communist Chinese preach about their benevolent actions on behalf of mankind and the planet, that usually amounts to camouflaging their real intentions. This is particularly true whenever the topic is green energy and reducing China's carbon footprint.
Their real objective?
To secure future supplies of hydrocarbons while they sell green technology to the world. The dirty little secret is that the Chinese industry runs on hydrocarbon-based fuels, not green energies.
Let us explore the issue.
Recent Media Statements
Lately, the state-run Chinese media have been reporting about various boutique green energy projects as part of a campaign to convince the world of China's "environmental sensitivity" and commitment to reducing emissions of so-called "greenhouse gases" in accordance with international agreements such as the Paris Accords and the recently completed 27th Conference of the Parties to the United Nations Framework Convention on Climate Change (COP27). Examples include the following:
A 16-megawatt wind turbine is being installed as a component of the largest offshore wind farm in northern China off the coast of the city of Zhuanghe in Liaoning Province. The latest five-year Renewable Energy Plan predicts that by 2025, total offshore wind power production will reach 16 gigawatts, which is a drop in the bucket given that China's electricity production was 661,000-gigawatt hours in October of this year!
The Yibin factory of China's battery giant Contemporary Amperex Technology Co Ltd (CATL)—touted by state media China Daily as the "first zero-carbon battery factory in the world"—was recently selected for the 2022 Business Climate Action Cases collection at COP 27. Of course, no mention was made in the article of the damage to the environment done by open-pit lithium mining or the danger posed by lithium battery fires in electric vehicles (China is the largest producer of lithium batteries and electric vehicles in the world).
China Daily published a guest editorial by the managing director of the International Monetary Fund (IMF), which urged immediate actions to reduce carbon emissions and accelerate the "green transformation of the world economy." The Chinese Communist Party (CCP) would apparently have us all believe that it fully supports the IMF's grand plans, including Xi Jinping's promises that China will be "carbon neutral" and achieve "net zero emissions" by 2060. The reality is that China is the "world's biggest climate polluter" and it "keeps polluting," as reported by the Gatestone Institute. In fact, the Paris Accords gave China a "free carbon ride" for the near term while the country is, in fact, rapidly increasing its carbon dioxide emissions!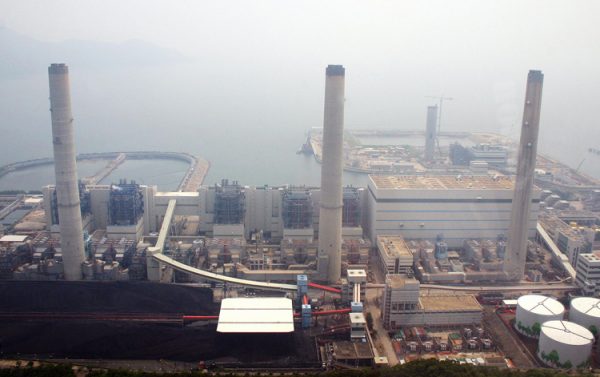 More Contradictory Reality
Bloomberg on Nov. 3 cited an analysis from Global Energy Monitor that determined that 30 "fossil fuel" companies were responsible for "nearly half of the planet-warming methane emitted by the world's energy sector." Three of the top five worst emitters on the list were Chinese companies, including China Energy Investment Corp (#3), Jinneng Science and Technology Group (#4), and China National Petroleum Corporation (#5). But that's not all, as seven other state-owned Chinese companies made the list, too!
China is responsible for 24 percent of all carbon emissions worldwide. Around 1.24 million people died in China in 2017 due to air pollution, according to a 2020 study published by The Lancet.
Meanwhile, Breitbart noted on Nov. 9 that a report from Oxford University's Our World in Data project claimed that "Communist China has emitted more carbon dioxide over the past eight years than the United Kingdom has since the beginning of the Industrial Revolution, [as well as] 14 percent of all global emissions throughout history."
The Real Goal
The CCP understands that the key to economic growth is stable and low-cost energy supplies. As such, their number one goal is to achieve the energy security that is necessary to power Chinese industry and manufacturing concerns. Energy-poor China has been hard at work making deals with hydrocarbon-exporting countries while blowing smoke about its commitments to green energy and zero-carbon emissions for public relations purposes. Here are a few examples:
Russia
China has been pursuing energy contracts with its next-door neighbor Russia for years. The two partners—with Russia doing the exporting and China doing the importing—concluded a $400 billion gas deal in 2014, a $270 billion oil deal over 25 years in 2015, a second deal signed this year for 10 billion cubic meters of gas per year for 25 years, a new deal signed this year for 100 million tons of coal, and planning in process for another 50 billion cubic meters of gas per year.
Their bilateral trade reached $104 billion in 2020, most of which involves hydrocarbons from Russia and finished goods from China. As reported by CNN back in June, Chinese imports of Russian crude oil increased by 55 percent from 2021.
There's nothing green about these deals whatsoever!
Middle East Moves
As reported by Oilprice.com, China is exploiting the Shanghai Cooperative Organization to "expand its energy footprint" in the Middle East as part of Xi's global One Belt One Road initiative. China has signed "memoranda of understanding (MoUs) granting Saudi Arabia, Qatar, and Egypt … the status of SCO dialogue partners." Bahrain, the UAE, and Kuwait will soon be admitted as partners. It's all about oil and gas!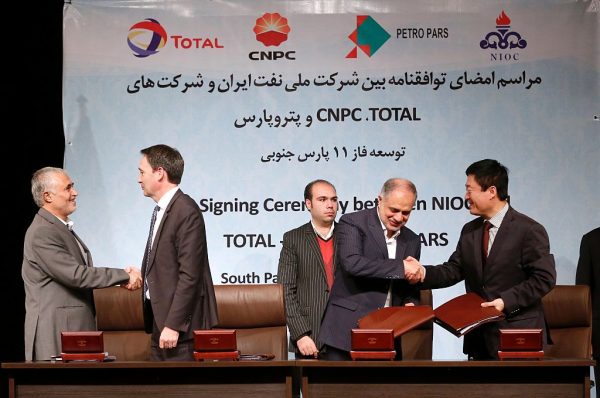 China is also pursuing a free trade agreement with the Gulf Cooperation Council (GCC), which is reportedly in its "final stages." The agreement will likely be signed during the China-Arab Summit to be held in Saudi Arabia in December.
The Chinese regime's goal is to lock down oil and gas supplies from the Middle East, including from Saudi Arabia, the UAE, and Iran. The Iran oil deal alone was for $400 billion over 25 years. On Nov. 21, QatarEnergy signed a 27-year sales and purchase agreement with China's Sinopec, which is "the longest in the history of Liquified Natural Gas (LNG) deals," as reported by Reuters.
A secondary Chinese goal in the Middle East is to displace the United States as the major trading partner for most Arab countries. With the Biden administration's continued push to "go green," that goal is within Beijing's reach.
Venezuela
Chinese refiners are the largest purchasers of Venezuelan crude oil. Well, not exactly "purchasers," as the Venezuelans have been paying back billions in Chinese debts through oil-for-loan deals. Venezuelan debts to the Chinese totaled $19 billion as of 2020.
Despite continued U.S. sanctions, Venezuela's ruling political party is reportedly "working with China and Indonesia to kick-start the country's oil industry after years of halted operations," as reported by Oilprice.com.
Concluding Thoughts
State-run Chinese media announcements about China's commitment to international climate goals and green transformation of the world economy are nothing but smoke screens that hide the CCP's real objective, which is to secure as many supplies of low-cost hydrocarbons as possible to fuel the country's industrial and manufacturing sector.
The canary in the coal mine on this topic may be China's continued building of coal power stations. As reported by Time, "China accounts for 52 percent of the 176 gigawatts of coal capacity [that were under construction] in 20 countries in 2021." And while most other countries are scaling back and shutting down their coal-fired power plants, China "is planning to build 43 new coal-fired power plants and 18 new blast furnaces," the article said.
If and when China becomes the world's hegemon (as Xi plans), who will be able to persuade the CCP to give up its hydrocarbon power production and "go green"? The team of John Kerry and Greta Thunberg? Laughable.
Views expressed in this article are the opinions of the author and do not necessarily reflect the views of The Epoch Times.