Chinese and Russian Hackers Could Bring the US to Its Knees
Commentary
One phrase that has stood the test of time is "don't poke the bear"—a warning used to dissuade others from doing something that will likely provoke an unwanted response.
Of course, one cannot discuss poking large, carnivorous mammals without discussing Russia, a country synonymous with bears. Shortly after Russia invaded Ukraine, the United States imposed sanctions on hundreds of Russian individuals and entities. In short, it poked the bear.
Will the United States pay the price for angering Russia? The answer appears to be yes; Russia plans to hit the United States with a wave of cyberattacks. These attacks could cripple the country. Worse still, the Russians may have assistance from their allies in China.
According to credible reports, shortly before the Russian invasion, China hit Ukraine's military and nuclear facilities with several cyberattacks. China and Russia are united by their disdain for the United States. Arguably, they have never been closer.
A recent Foreign Policy article warned the United States to brace itself for attacks in the near future. Vladimir Putin wants payback. And what Vladimir wants, Vladimir often gets.
According to the Foreign Policy piece, a number of U.S. companies are preparing themselves for a variety of attacks, "including denial of service attacks" (DDoS). These occur when hackers prevent legitimate use of a service until the victim or victims pay a considerable sum of money.
Two years ago, Amazon Web Services (AWS) was hit by a DDoS ransom attack. For the uninitiated, AWS is a subsidiary of Amazon. AWS controls more than one-third of the cloud market, providing on-demand cloud computing platforms. There are 195 countries in the world; AWS has customers in 190 of them.
DDoS ransom attacks are incredibly difficult to defend against. Worryingly, they are becoming more prolific and potent in nature.
Last year, the DarkSide hacking group, a ransomware gang believed to be based in Russia, attacked the Colonial Pipeline. Originating in Houston, Texas, the pipeline carries gasoline and jet fuel to several U.S. states. The group demanded to be paid in bitcoin–75, to be exact—roughly $5 million. The attack had serious consequences for the country. The Colonial Pipeline was out of action for close to a week.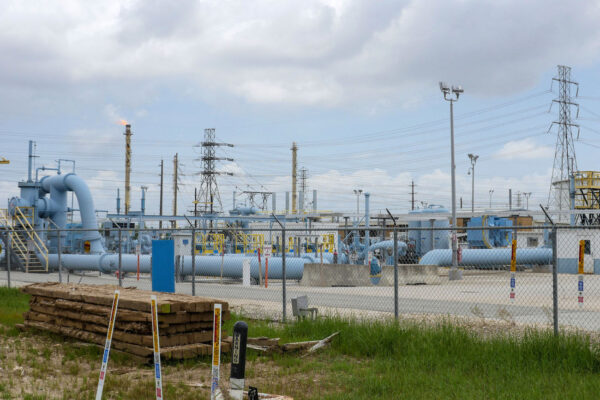 The Foreign Policy piece noted that Russia had learned valuable lessons from the Colonial pipeline attack. For example, the Russians know they "could cause chaos by simply hacking into the enterprise software that underlies energy companies, instead of taking more destructive and sophisticated cyberattacks that render equipment inoperable."
Moreover, there are reasons to believe "that Russian hackers could put U.S. energy companies in the crosshairs," according to the report.
Will Moscow have assistance from Beijing?
There's every reason to think so. Last year, Putin announced that Russia and China intended to strengthen their cyber partnership. More recently, Putin and Xi announced the creation of a new world order, spearheaded by Beijing and Moscow.
When it comes to cyberattacks, Russia and China are the two most potent forces on the planet. Chinese state-sponsored hacking is at an all-time high. The United States is the number one target for both Moscow and Beijing.
In a piece for The American Conservative, published last month, I outlined the many ways in which China is winning the cyberwar with the United States. As I said, "It's difficult to feel confident when one sees stories of Chinese state-sponsored hacking groups successfully infiltrating U.S. government agencies."
Chinese hackers have already stolen the data of more than 200 million American adults. According to Glenn S. Gerstell, a former National Security Agency operative, the United States is simply not ready for the cyber horrors. Close to 90 percent of Americans are worried about the threats posed by elite hackers. Their worries are both understandable and warranted.
Fail to Prepare, Prepare to Fail
Russia and China have been "cyber buddies" for more than a decade. The United States is ill-prepared for the threats posed by Russian hackers, never mind a combination of Russian and Chinese hackers.
According to a recent report published by The International Institute for Strategic Studies (IISS), a research institute that analyzes global security threats, the United States' cyber capabilities pale in comparison to Russia and China's.
One-third of Russia's military cyber forces are focused on what the researchers call "cyber effects." This involves the ability to identify vulnerabilities at home and exploit vulnerabilities abroad. Close to 20 percent of Chinese military forces are focused on "cyber effects."
What about the United States? Less than 3 percent. This is simply not good enough.
As the aforementioned Foreign Policy piece warned, "the Kremlin's well-honed capability and determination to render U.S. networks inoperable could make it a formidable adversary, even for the best-defended firms."
One expert quoted in the piece had an ominous message for Americans: "If the Russians focus their efforts on a target and they want to compromise that target and destroy it, they'll be able to do so."
The United States has left itself vulnerable to potentially devastating cyberattacks for far too long. Sooner or later, one imagines, these vulnerabilities will be exploited. There's a high chance that Russia or China, or a combination of both, will be the exploiters.
Views expressed in this article are the opinions of the author and do not necessarily reflect the views of The Epoch Times.