Chinese and Russian Mercenaries Run Riot
Commentary
Russia began a military invasion of Ukraine on Feb. 24. Countries around the world were quick to take action, opting to hit Russia with economic sanctions. China, however, refrained from (and continues to refrain from) taking similar measures against Russia.
This should come as no surprise. In fact, China appears to be helping Russia evade those hefty sanctions. China and Russia are incredibly close, both geographically and ideologically. Vladimir Putin and Xi Jinping see eye-to-eye on several key issues, including the threat posed by the United States.
Another key issue that both men agree on is the importance of Africa, the fastest-growing continent on the planet.
In January of this year, just a few weeks before Putin decided to invade a sovereign nation, Russia and China made headlines by blocking the United Nations Security Council from sanctioning Mali's military leaders.
In 2020, the National Committee for the Salvation of the People, a military junta, staged a coup d'état, seizing power from then-President Ibrahim Boubacar Keita. A new president, Bah N'daw, took charge.
Just a year later, another coup took place. On May 24, the Malian Army, led by Assimi Goita (then vice president), captured President N'daw and stripped him of his powers. Shortly after assuming the role of president, Goita announced that elections would be held in 2022.
However, in January of this year, obviously enjoying his position of ultimate power, Goita went back on his word. Elections, he announced, were postponed until 2026, hence the Security Council's attempts to sanction the West African country.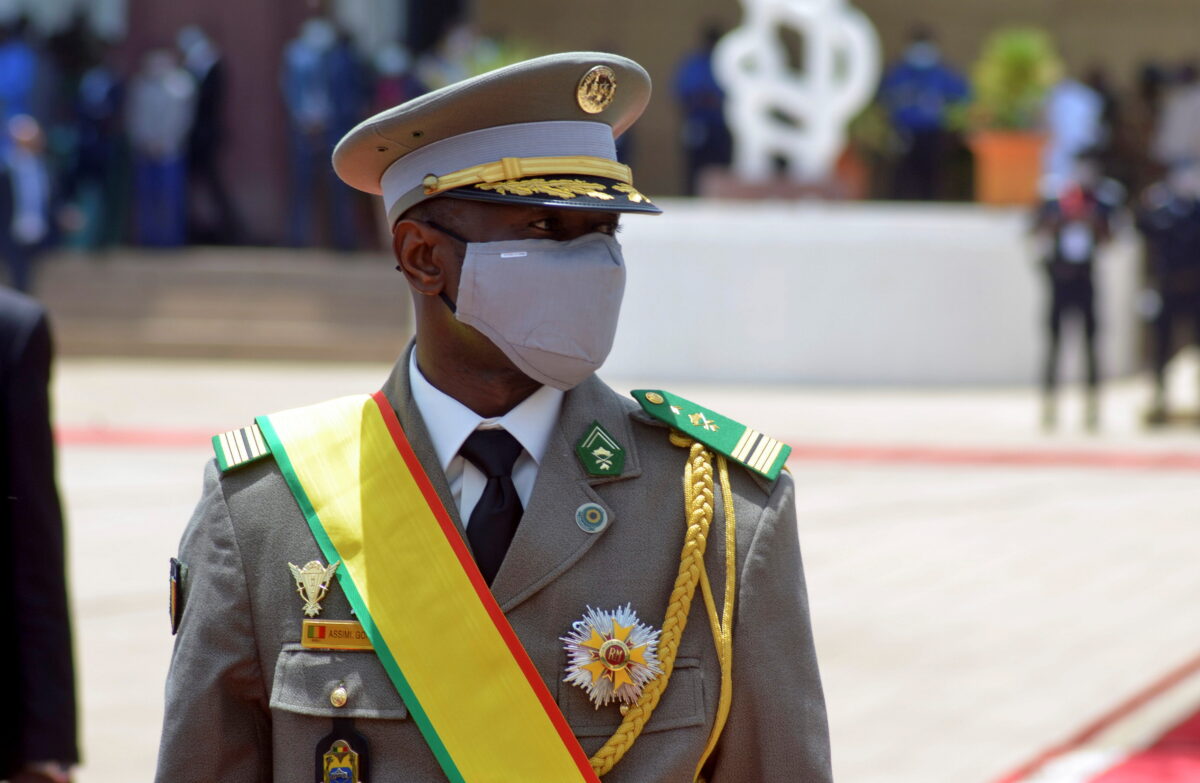 Why did China and Russia go against the sanctions, which had the full support of the United States and the European Union?
According to Richard Gowan, U.N. director for the International Crisis Group, China once positioned itself as "Africa's friend in the Security Council." In recent times, however, it "has drifted away from its African allies on the subject of coups." This is, perhaps, driven by a fear of losing out on its investments.
It's important to note that Mali is a member of China's Belt and Road Initiative (BRI, also known as "One Belt, One Road"). Beijing has invested heavily in the embattled nation. By supporting sanctions, China would put its considerable investments in jeopardy.
Another major reason, according to Gowan, involves China's close relationship with Russia. In recent years, "Russia has backed the coup-plotters in Sudan and Mali even more strongly than China. Beijing and Moscow tend to coordinate their positions over these crises."
How have Russia and China backed the "coup-plotters" exactly?
This is where things get even more interesting. In both Sudan and Mali, as well as several other African nations, Chinese and Russian mercenaries can be found. At the behest of Beijing and Moscow, these highly-trained killers are sent to assist insurgent forces in overthrowing elected governments.
A report published by the Foreign Policy Research Institute asked the question: what is the Wagner Group doing in Mali?
The author, Raphael Parens, outlined how the Russian paramilitary organization—best described as a network of mercenaries—has essentially infiltrated the African continent.
Putin's so-called "assassination squad" has a dark history of violence, including brutal rapes and indiscriminate killings. The group's footprint is evident across Africa.
As Parens noted, before any members of the group resort to violence, they first conduct carefully-planned disinformation campaigns. Then after sowing numerous seeds of doubt, the group allies itself with dominant military players in the region.
Shortly after establishing a relationship, it launches "a relationship directly with Russia's military, usually through training, advising, personal security, and anti-insurgency operations." Throughout the process, "the Russian foreign policy establishment's involvement" is abundantly clear.
In an article for Small Wars Journal, the author César Pintado documented the many ways in which Chinese mercenaries also run riot in Africa. The "private" security services offered by the mercenaries have very "close ties with the People's Liberation Army and the People's Armed Police," noted Pintado. In fact, several mercenaries served as military commanders back home.
It's important to note that China now has a direct presence in 52 of Africa's 54 countries.
Last July, Paul Nantulya, a research associate at Africa's Center for Strategic Studies, wrote a rather interesting piece. He claimed that there are more than "10,000 Chinese companies in Africa, including at least 2,000 state-owned enterprises (SOEs)," meaning the demand for "homegrown," highly-trained security experts has never been higher.
Like the Wagner Group, "Chinese security firms are not private." Contrary to popular belief, they are controlled by the Chinese Communist Party (CCP). They exist for one purpose only: to serve the interests of Xi and the CCP.
This means that they are prepared to do anything requested of them. This includes killing innocent people. Across the African continent, it's clear to see that Chinese and Russian-trained killers act with a great degree of impunity. They enter foreign lands, train rebel forces, and help these violent individuals take control of government operations.
Views expressed in this article are the opinions of the author and do not necessarily reflect the views of The Epoch Times.