Does the United Kingdom Protect Human Rights?
Commentary
The responses of the UK government to the COVID-19 pandemic had an overwhelming impact on human rights in that country. This is the conclusion of the Human Rights Measurement Initiative (HRMI), an international non-governmental organisation, in its 2021 human rights report. According to HRMI, "a detailed survey of human rights experts tells us that a significant number of people in the United Kingdom are not enjoying their civil rights and political freedoms."
The report also refers to children in the United Kingdom being treated as adults for violating COVID-19 lockdowns and thus facing the full application of the law. In addition, the report reveals that British citizens believed to violate COVID-19 guidelines have been subject to "arbitrary arrest" as many police officers use the phrase "the spirit of the law" to detain people without a warrant.
These sobering findings are confirmed by Human Rights Watch, another human-rights watchdog. It accuses the UK government of relentlessly pursuing laws and policies "with little regard for their impact on human rights." This organisation also reports that the government's responses to the COVID-19 pandemic "highlighted its willingness to set aside human rights for the sake of political expediency and a worrying disdain for the rule of law."
Of course, all this apparent "disdain for the rule of law" does not come as a surprise for those who are aware of the fact that, in the United Kingdom, the traditional concept of "parliamentary sovereignty" remains applied in its fullest extent.
In his 2006 Hamlyn Lectures, Sir Francis Jacobs QC, a law professor at King's College London, commented on the implications of embracing this concept of "sovereignty."
"Legally, it is difficult, if not impossible, to identify today a state which 'sovereign' legislature is not subject to legal limitations on the exercise of its powers. Moreover, [parliamentary] sovereignty is incompatible with another concept which also has a lengthy history, but which today is widely regarded as a paramount value: the rule of law," Jacobs said.
British citizens presently live under a dangerous situation whereby their Parliament is deemed entirely "sovereign" and, therefore, not subjected to the rule of law. However, under the settlement shaped by the Glorious Revolution in 1689, a certain measure of protection still could be afforded under the requirement that Crown, Lords, and Commons—each of them relatively independent players—should assent to a bill before it became an "Act of Parliament."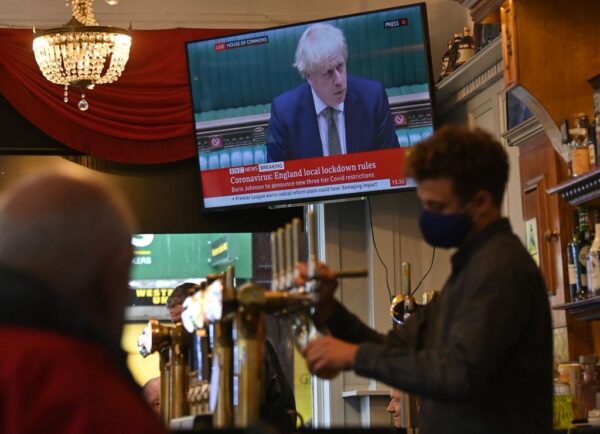 Today, however, the constitutional role of the Crown has been entirely reduced to a mere formality. In addition, under the Parliament Acts 1911 and 1949, the power of the Lords is also deeply unimpressive, one of relatively brief delay and not denial of the passage of legislation.
As a result, the United Kingdom is devoid of a second legislative chamber, and the nation's constitutional settlement has become unbalanced. Indeed, the power to restrain legislation favoured by a majority in the Commons has become virtually impossible, even when proposed legislation objectively infringes the most basic rights of the citizen.
Throughout the 18th century, the Cabinet, now exclusively comprised of MPs, became the primary feature of the Westminster system of government. In Britain, where even to this day, there is no written (and rigid) constitution but only a collection of statutes, common law, and customs that can be easily repealed by Parliament, the Queen remains as the Head of State. But her functions are now entirely ceremonial or then to be more directly exercised by the parliamentary ministers of the Crown.
In this context, "parliamentary sovereignty" becomes a doctrine of paramount constitutional importance. In the White Paper that introduced the UK Human Rights Bill on Oct. 1, 1997, such a doctrine is defined as follows: "Parliamentary sovereignty means that Parliament is competent to make any law or any matter of its choosing and no court may question the validity of any Act that it passes."
Of course, Sir Edward Coke famously stated in the 'Dr Bonham's Case' in 1610 that "a statute contrary to common right and reason would be void." However, his observation was not generally accepted even at the time it was proclaimed, since it was relied on as one of the primary reasons for Coke's dismissal as Chief Justice of the Court of Common Pleas.
In other words, under no circumstance can a judge hold a statute enacted by Parliament to be invalid in light of a violation of the substantive principle of law. Indeed, under "parliamentary sovereignty," there is no fundamental law that such Parliament cannot change via its own ordinary legislative process.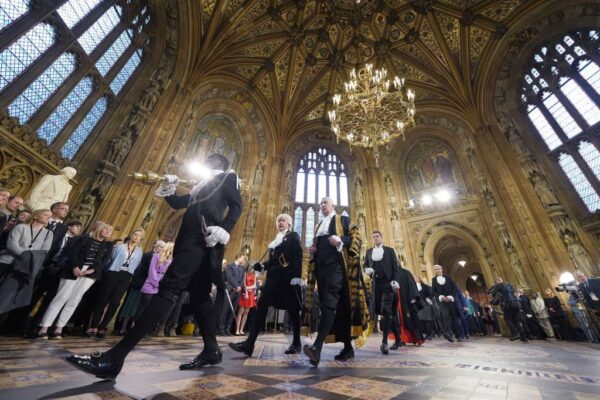 As stated by the Court of Queen's Bench in 1872: "There is no judicial body in the country by which the validity of an act of Parliament could be questioned. An act of the legislature superior in authority to any court of law … and not court could pronounce a judgement as to the validity of an act of Parliament."
The same understanding was confirmed a few years ago by Tom Bigham, who was the first Lord Chief Justice of England and Wales.
"The courts [in the UK] have no inherent powers to involved, strike down, supersede or disregard the provisions of an unambiguous statute duly enacted by the Queen in Parliament, and indeed, an extremely limited to enquire whether a statute has been duly enacted."
"For if Parliament may under our constitution enacted any legislation it chooses, and to court has any power to annul or modify such enactment, it necessarily follows that Parliament can legislate so as to abrogate or infringe any human right, not matter how fundamental it may be thought to be."
As can be seen, the British have a defective constitutional framework that is entirely devoid of separation of powers or, in fact, any institutional checks and balances to prevent concentration of power.
Instead, politicians who command the majority in the Commons control also the entire state apparatuses and machinery. They have enough power to basically do whatever they want. They may use all this power to further undermine the rule of law and fundamental rights of the citizen, although judges in the UK are inclined to believe that, due to their interpretation of "parliamentary sovereignty," they cannot fail to give effect to any Act of Parliament if it is clearly and unambiguously expressed.
To conclude, it is no wonder so many rights of the British citizen have been ignored. The current legal-institutional design operating in that country completely facilities what Lord Hailsham described in his 1976 Dimbleby Lecture as an "elective dictatorship." To substitute the sovereignty of the law for this "elective dictatorship," a major constitutional reform is required. Until that happens, the British will have to endure more rights violations.
Views expressed in this article are the opinions of the author and do not necessarily reflect the views of The Epoch Times.