From Fear to Freedom? Liberty in the Age of COVID-19
Commentary
As the first tranche of COVID-19 restrictions lifted earlier this week, the people of New South Wales (NSW) enjoyed their first taste of freedom after four months of strict lockdown and enforced seclusion. Although vaccination rates in the state were low in July, once the NSW government-linked freedoms to needles, the rates shot up as people flocked to get jabbed.
With the 80 percent target due to be reached sometime this week, hope grows that we will return to something resembling normal life by year's end. Those not yet fully vaccinated—plus conscientious anti-vaxxers—will live restricted lives for some time to come. But eventually, they will enjoy emancipation, too.
COVID-19 has changed Australia. Along with most other countries, we were ordered by our governments to stay home, enduring separation from loved ones and coping with the heavy burden of economic loss and strained mental health.
True, governments exercised powers they already held: it's just that we hadn't ever seen these powers used before.
Yet people in countries where there had often been much higher COVID-19 death rates than ours looked on in astonishment, not only at the severity of our own lockdowns; they were also perplexed that we should have obeyed government edicts with so little apparent fuss.
But that doesn't mean Australians don't care about freedom.
In fact, having had a taste of what it feels like to have freedom denied, it may well be that our appetite for compliance and obedience has diminished for good.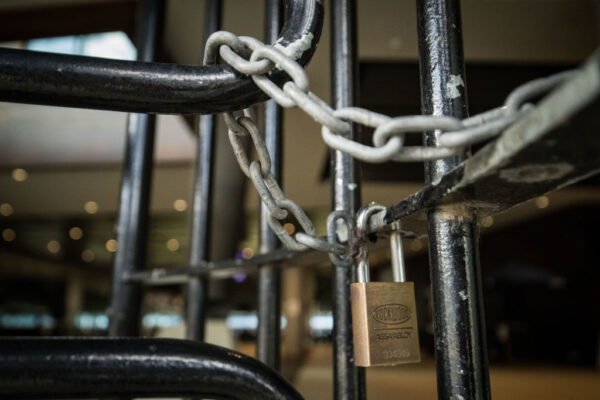 Apart from Western Australia, whose residents enjoy a normal life for now in what many in the rest of the country have dubbed the "hermit kingdom," all other state governments are restoring liberties.
Unless the spread of disease gets really out of hand, it's unlikely that any government will strip liberties from its citizens and lock up with such severity again.
One reason for this is that most people will simply not tolerate the cruel consequences of separation that inevitably flow from locking down an entire society and dividing a country in the future.
However, there is another important reason: the climate of fear fostered throughout the period of COVID-19—by politicians and their unelected, unaccountable public health bureaucrats—has begun to disperse. But, of course, many remain anxious about getting infected with COVID-19 and falling ill, even though the statistical chances of that happening for most of us are low.
But ultimately, the use of fear as a tool of virus suppression failed. The surge in vaccination rates from early August onwards is one indication that, rather than being cowed by the government with the promise of "being kept safe," people are increasingly prepared to assume risk themselves and to take on responsibility for protecting their own livelihoods.
As we willingly assume responsibility for our own health and well-being and respect the health decisions that others make for themselves, perhaps we will also embrace more readily other freedoms and be more willing to take on responsibility, say, for the opinions we voice, as well as respecting those whose points of view differ from our own.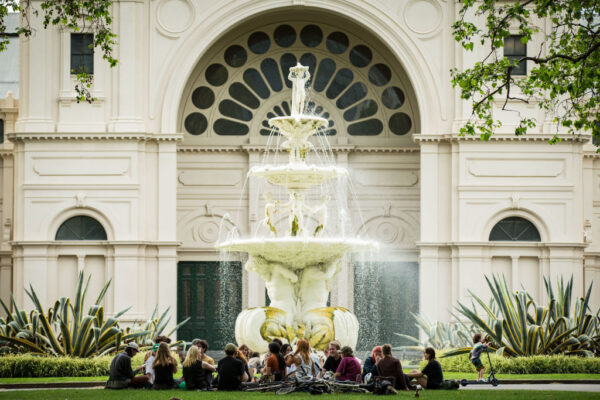 As Australia emerges from a difficult and extended crisis, we are seeing, at last, a gradual restoration of all those basic freedoms curtailed by governments in the name of public safety—such as freedom of movement, of association, of speech, and of worship.
But of course, freedom conferred is not the same as a freedom that is used.
All these freedoms are fundamental, but they can mean nothing—and will come to nothing—if we don't embrace them and make full use of them in the daily exercise of the individual liberty each of us enjoy as citizens of a vibrant secular, multicultural, and liberal democracy.
There will always be the "freedom hesitant" among us, and of course, they will have to bear the consequences of the choices they make. But, after all, no one can be forced to be free. And there will be others whose temperament disposes them to submit readily and without question to government orders, and to observe unsubstantiated "health advice."
But for most of us, the prolonged denial of freedom since early 2020 has served only to illuminate the inestimable value of the basic freedoms in a liberal society that we long took for granted.
It can also serve to remind us that in a democratic society, government and agents of the state are the servants of the people—not their masters.
Views expressed in this article are the opinions of the author and do not necessarily reflect the views of The Epoch Times.