Portugal Is Being Used by China to Undermine EU's Human Rights
Portugal's weak commitment to rule of law threatens the safety of Europeans everywhere
Commentary
Unbeknownst to almost everyone, Portugal, in a shocking decision by its Supreme Court, has decided to extradite a woman to China, going against a clear trend in Europe.
After years of setbacks for the Chinese regime in its attempt to expand its global long-arm policing, especially in Europe—a key battleground for China—Portugal offers China a victory. The decision concerns 43-year-old Zhang Haiyan, who has been fighting against being extradited to China ever since she was first detained on an Interpol arrest warrant by Portuguese authorities in the small northern city of Viseu in April 2019.
Zhang, her husband, and their firstborn child came to Portugal in 2018. Soon after, the couple welcomed twins. However, their life was upended not only when Zhang was detained and arrested but when the local court approved to have her extradited to China, as often is the case in Europe and elsewhere.
Unfortunately, it has become the norm for local courts to approve extraditions to China, but so is the level of ignorance and lack of knowledge about China within Europe's legal sphere among defense attorneys, prosecutors, and judges. Far worrying is that the regional appeal court upheld that decision in January. This spring, when the case was brought before the highest court in Portugal, the Supreme Court of Justice, it went along with the same decision.
This is the fourth known extradition case in Portugal from China and the only one to be taken to the Supreme Court. The first case was denied in 2014, while two more followed in 2018 and were both granted.
It is a significant issue that local courts often approve cases while higher courts reject them. Those with resources and highly professional lawyers can often appeal their cases. This means, in essence, that poor people are far more likely to be extradited than rich people.
Beijing has had a growing string of successes in having people extradited after this campaign started with Xi Jinping's rise to power, but that string of victories ended in 2019.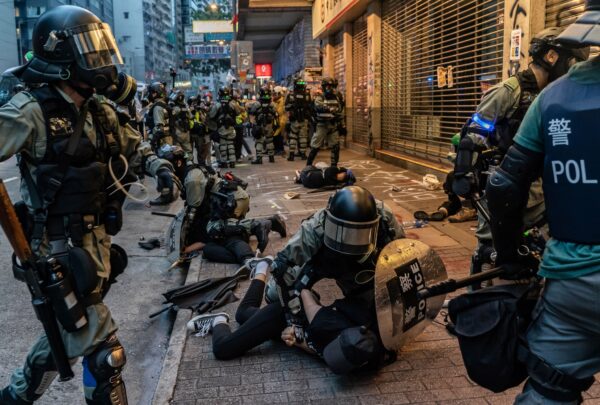 Since then, the Supreme Courts in Sweden and the Czech Republic have denied extraditions to China because they declared that diplomatic assurances could not be trusted, and also due to two key parts of the legally-binding European Convention on Human Rights (ECHR), namely concerning freedom from torture and the right to a fair trial. Other local and appeal courts in Poland, France, and even Turkey, have followed suit.
From 2019 to 2021, Beijing's attempt to expand its long-arm policing into Europe and, at the same time, undermine the rule of law and human rights protections was beaten back.
China knows Europe's weak underbelly—primarily countries like Portugal, Spain, Greece, and Cyprus—like Russia knows Serbia, Hungary, and Austria. And they are going all-in to utilize it.
In one case, Beijing sent a significant delegation of "experts" to appear at a trial in Cyprus late last year, something it has never done at other much higher profile hearings. But the plan backfired due to the horrendous performance of China's lead "expert." He became flustered and hostile when he was questioned about China's criminal justice system or the role of the Chinese Communist Party (CCP).
Now back to Portugal.
Zhang Haiyan is accused of fraudulent fundraising—but this is insignificant to China. Her case merely represents an opportunity to turn the tide here in Europe. And it's quite upsetting that Portugal has granted China just that.
What is so stunning is that the Supreme Court of Justice, in direct opposition to other high courts across Europe, decided that loosely worded "diplomatic assurances" could be taken at face value. The underlying decisions themselves didn't even have to be presented. It was merely enough for China's foreign ministry to say that such decisions had been made.
Even worse, neither verdict even touch upon the two key aspects of the European Convention on Human Rights. There is no discussion about the issue of maltreatment, torture, and the rather ludicrous idea of a fair trial in China. The use of extracting confessions is not mentioned—not once. Conditions in Chinese prisons are also not touched upon.
It is hoped that Zhang's case can be brought before the European Court of Human Rights—something that has never been done before—not so much to stop the extradition itself but to ensure that China cannot continue to undermine the rule of law and human rights in Europe by these extradition requests. Because that is what it does: when courts in Europe fail to assess legally-binding human rights criteria in their judicial processes, the Chinese regime has, in a sense, already won. In this case, not only did such an assessment fail to align with reality, but there simply was no assessment or consideration at all.
Northern Europeans are aware that Southern European countries like Portugal, despite their own recent history of dictatorship and oppression, will often turn a blind eye to reality at any point it can because it is easier to carry out orders rather than stand on principles. But aren't principles the foundations of the rule of law and human rights?
With its lack of commitment to the rule of law and its attempt to avoid reality, we cannot let Portugal become another Trojan horse for another hostile dictatorship to undermine the European Union and our most basic values. Isn't it enough that we have to deal with Hungary acting as an agent of Russia already?
It is becoming clear why the UK Foreign Office has warned numerous people in the United Kingdom, who are known to be critical of the CCP, against traveling to Portugal and several other countries that maintain extradition treaties with China—it is clear their court system is unable to guarantee basic rights, despite their claims to the opposite.
The Portuguese Ministry of Justice, which has failed to educate its court system and the country's court system itself, should feel nothing but shame right now.
Views expressed in this article are the opinions of the author and do not necessarily reflect the views of The Epoch Times.