Commentary
China's Belt and Road Initiative (BRI) is an ill-defined international development program that includes export activities and political influence operations by the regime in Beijing. With a reported $1 trillion of spending, which could eventually become $8 trillion, BRI has hit major speed bumps of late.
Italy, which is the only G-7 country involved in BRI, is finally considering a departure. Prime Minister Giorgia Meloni said joining BRI was a mistake that yielded insufficient trade or investment benefits. In May, a senior Italian official told Reuters that a renewal of the BRI agreement was "highly unlikely."
China is getting bad press in Italy as it seeks 9 of 15 board seats in the Pirelli tire manufacturer. Beijing-controlled Sinochem now owns 37 percent of the Italian company, founded 150 years ago in Milan, and is allegedly attempting to violate a 2015 agreement that limited its control of strategic decisions. The long-time Pirelli CEO has asked Meloni to block Sinochem's power grab.
Chinese interests are also reportedly financing, through illegal cryptocurrency, the operations of Italy's most notorious organized criminals known as the 'Ndrangheta mafia. Chinese and Italian criminals cooperate with Albanian criminals who control European ports to distribute record amounts of cocaine globally. One Italian research group estimated that the annual revenue of 'Ndrangheta is approximately $47 billion.
China's $7.3 billion high-speed rail project in Indonesia is an example of a failed BRI investment in Asia. According to a June 8 report, the project is four years behind schedule and $1.2 billion over budget. One of the stations is still incomplete, but the partnered Chinese company reportedly wants a certification that the line is fully operational. The railway will likely lose money as the terminals are outside city centers, and a one-way ticket will cost over $23, almost a quarter of the average Indonesian weekly salary.
COVID-19 and skyrocketing inflation have hit BRI loans with a fury. From 2017 to 2019, BRI's distressed debt already amounted to $17 billion. That figure more than quadrupled to $76.8 billion between 2020 and 2022.
BRI contracts are typically opaque, with secret terms written into agreements. The conditionalities linked to debt renegotiation are likely even more opaque. In the case of Sri Lanka, for example, the country had to relinquish rights to its Hambantota port for 99 years to renegotiate its debt.
Critics are concerned that China could use the port for naval purposes. Pakistan, which also has a potential Chinese naval port at Gwadar, is likewise unsustainably indebted to China. Both countries vote closely with China at the United Nations, indicating diplomatic conditionality to BRI loans.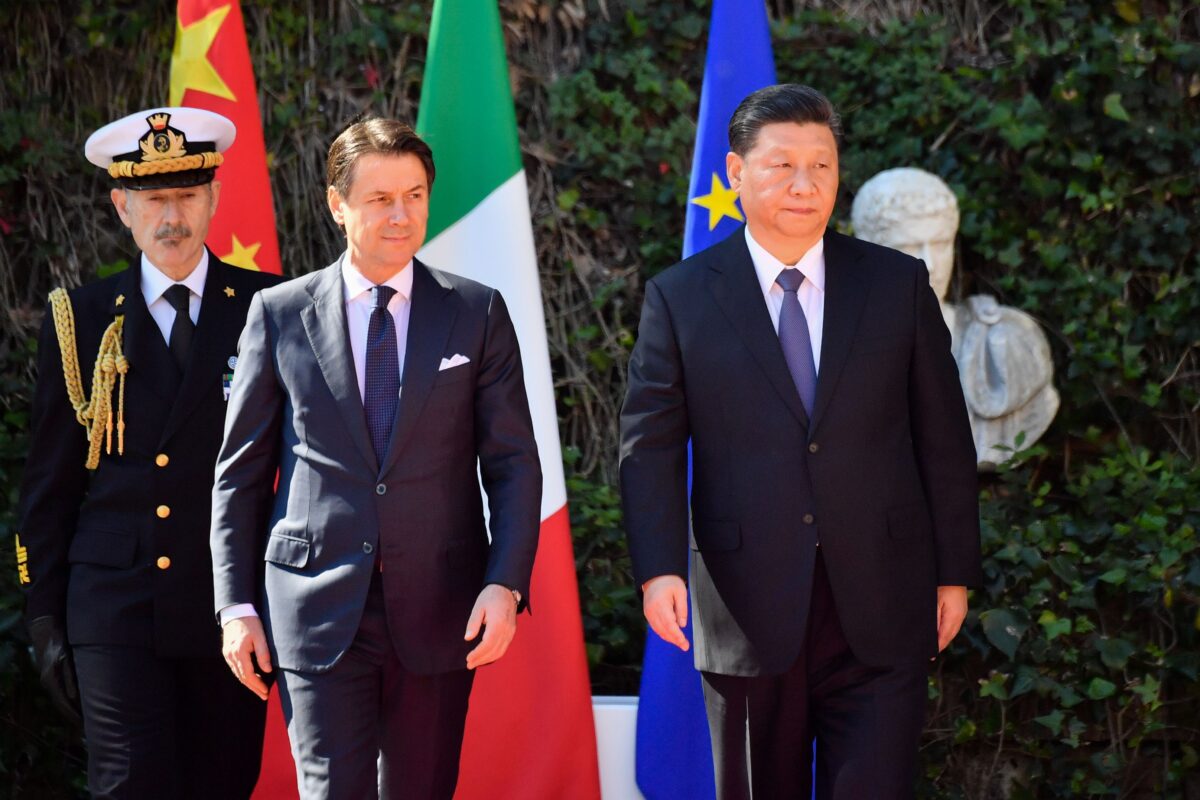 Tricking countries into taking on more debt than is sustainable, and thereby forcing them into diplomatic, military, or infrastructural concessions, has been called "debt-trap diplomacy" by critics.
Other criticism of BRI focuses on how the Chinese Communist Party (CCP) has used the program to promote the image of China as supportive of international development, while in reality, using BRI to internationalize China's trade at subsidized prices that increase the CCP's global political influence.
At a conference in Washington last month, Dr. Matt Ferchen said smaller non-state Chinese firms investing in South, Southeast, and Central Asia "can generate a lot of economic activity but can also be extremely disruptive and is associated with China's influence."
Ferchen has seen investments, for example, in Burma (also known as Myanmar), "where Chinese actors have taken it upon themselves to declare that their projects, like gambling, casino projects, and entire special economic zones … are part of the BRI."
At the same conference, Dick Foster of USAID said, "When I look at the origin story of BRI, I see massive capital lying around and basically the Chinese government telling its banks and its governmental agencies to go out and make some money." He said that China's own development was "more a priority here than helping other countries develop."
On June 14, the House Foreign Affairs Committee will hold a hearing titled "Assessing U.S. Efforts to Counter China's Coercive Belt and Road Diplomacy."
A likely concern at the hearing is China's use of cross-border subsidies through the BRI to advantage its companies' global penetration. This concern is addressed through bipartisan legislation introduced into the U.S. House and Senate on June 7. The legislation is appropriately titled the Leveling the Playing Field 2.0 Act.
But let's hope it more than levels the playing field. Democracies need every advantage we can get against authoritarian states and the global commerce they control.
Views expressed in this article are the opinions of the author and do not necessarily reflect the views of The Epoch Times.