The Falklands, China, and Hypersonic Weapons
News Analysis
China used an Olympics summit with Argentina to remind the world that in this 40th anniversary year of the 1982 Argentine-British war over the Falklands, Beijing covets the islands and is continuing its decade-plus effort to engineer a new war over them that Argentina can win.
But unlike 1982, when U.S. President Ronald Reagan would assist British Prime Minister Margaret Thatcher's military victory to defeat Argentine aggression and affirm an essential British-American alliance, today China seeks a new conflict over the Falklands as a fulcrum to displace American power in its own hemisphere, increase its control over Antarctica, and protect south polar routes for its new hypersonic weapons to attack the United States.
Argentine President Alberto Fernández met with Chinese Communist Party (CCP) leader Xi Jinping in Beijing on Feb. 6, with Chinese state media reporting that day, "Argentina reaffirms its adherence to the one-China principle, whereas China reaffirms its support for Argentina's demand for the full exercise of sovereignty over the Malvinas Islands."
British Foreign Secretary Liz Truss retorted the same day, "China must respect the Falklands sovereignty."
But it does not. The Chinese regime supports Argentina's desire, eventually, to invade and conquer the Falklands and in return Argentina supports the regime's desire to invade and conquer democratic Taiwan.
Before one concludes that this is an "extreme" assessment, consider that China may be in its second attempt in the last decade to begin rearming Argentina so that it can conduct a new Falklands war.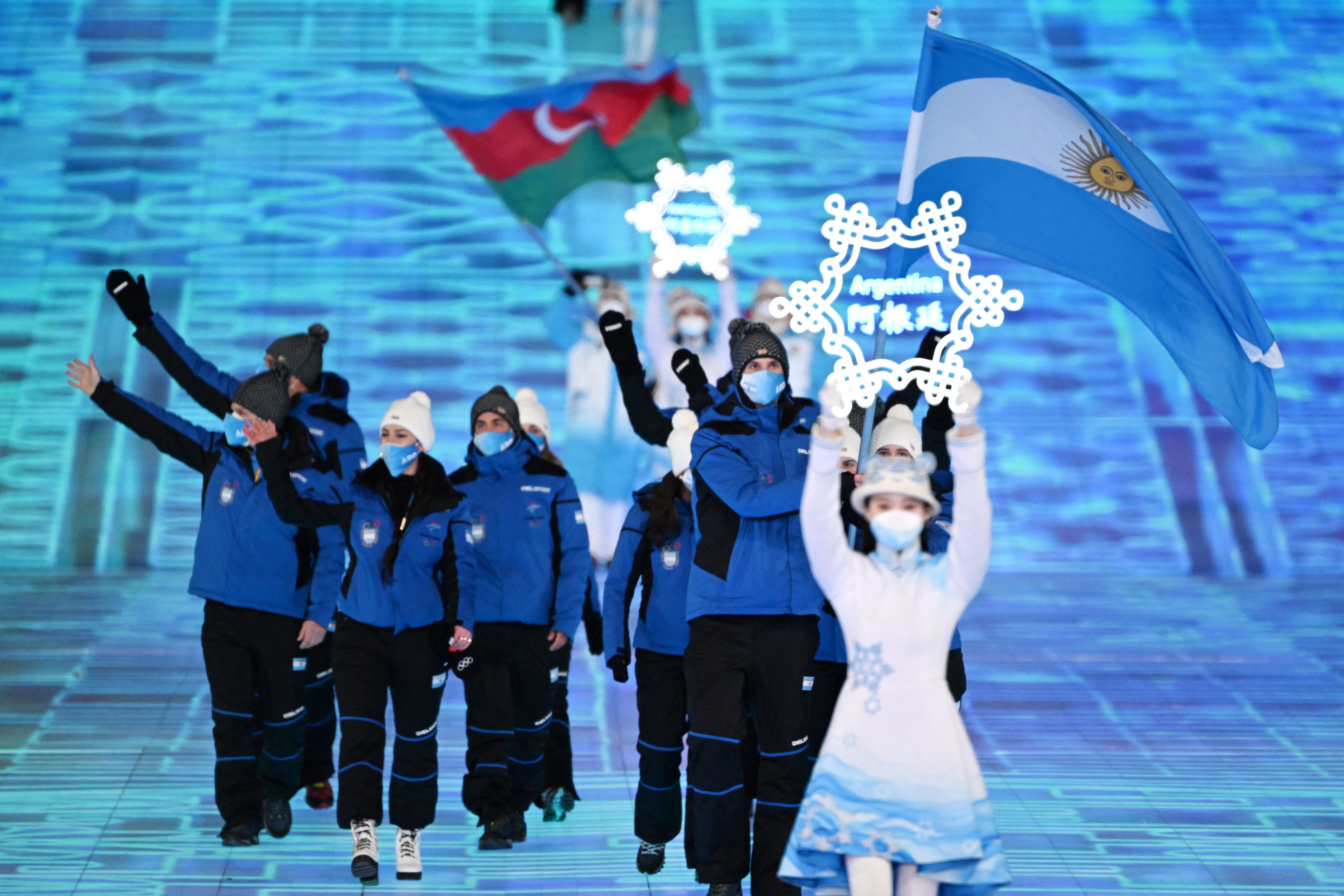 On Jan. 21, the authoritative Spanish defense-issue website Infodefensa.com reported that Argentine Ambassador to China, Sabino Vaca Narvaja, had met with China's Norinco Corporation to discuss the acquisition of 8×8 wheeled armored personnel carriers.
It was also reported that Narvaja met with the China National Aero-Technology Import and Export Corporation (CATIC) to discuss the purchase of latest third generation, or Block 3 version of the Chengdu Aircraft Corporation-Pakistan JF-17 multirole fighter.
Then on Feb. 10, Argentina's Mercopress reported that Fernández signed a memorandum of understanding (MOU) in Beijing that may advance a JF-17 sale when a Chinese delegation visits Argentina in March.
But this is the second Chinese-Argentine prelude to a military buildup. In 2015, the government of former President Cristina Fernández de Kirchner was discussing the purchase of about 100 Norinco VN-1 amphibious armored fighting vehicles, about 24 of an earlier version of the JF-17 fighter and up to five new corvette size anti-ship missile armed warships.
The JF-17 Block 3 is equipped with an advanced electronically scanned array (AESA) radar and should it be armed with the 124-mile range PL-15 air-to-air missile, it would be competitive with the Lockheed Martin F-35B fighters that Britain is putting on its new aircraft carriers.
If these initial sales are successful, you can expect China to make it easy for Argentina to obtain new 150-mile range HQ-9B surface-to-air missiles (SAMs), new Chinese mini-submarines, and even 1,056-mile range DF-21D anti-ship ballistic missiles.
Fernández de Kirchner is now Argentina's vice president, but during her term in 2012, Argentina became a military-space partner of China's People's Liberation Army (PLA) when it agreed to a 50-year lease for a Chinese space tracking and control base in Argentina's Neuquén Province.
For China, such space tracking and control bases are controlled by the PLA. Not only does the PLA now have a strategic foothold in the Southern Cone of Latin America from its base in Argentina, it can now better control new fractional orbital bombardment systems (FOBS), armed with new maneuverable hypersonic glide vehicle (HGV) warheads.
The PLA's new FOBS-HGV can be first-strike nuclear weapons that are launched into orbit, flying over the South Pole to then fly north to attack the United States from its much less defended southern approaches.
How best, then, to secure China's new space base in Argentina and increase its control over Antarctica than by engineering a war that could help it to displace American power in Latin America?
For the next Falklands war, the strategic lineup could be far different, in that the new leftist China-enamored government of Gabriel Boric in Chile, plus a possible new left-leaning government in Brazil, may offer direct military support for Argentina—against Britain and the United States if it joined London's defense.
Furthermore, China itself could provide direct military assistance to Argentina, from basing 2,400-mile range DF-26 anti-ship ballistic missiles in Venezuela to sink the Royal Navy's two new aircraft carriers in the Mid-Atlantic, to deploying PLA Navy aircraft carrier battle groups to assist Argentina.
An actual war may not even be necessary. A Chinese rearming of Argentina, combined with PLA force deployment demonstrations and joint exercises with Chile, Brazil, and Argentina may be sufficient to scare Britain into negotiations to cede the Falklands.
But be assured, such a victory would not be regarded in Latin America as an Argentine victory over Britain, but even more essentially as a Chinese victory over the United States in its own hemisphere.
China's hard work over the last 30 years to become the dominant commercial partner for most Latin states—accelerated by more Latin countries joining its Belt and Road Initiative (so far 20 in Latin America and the Caribbean)—would then lead to China being welcomed as the new strategic-military partner, displacing former military relationships with the United States.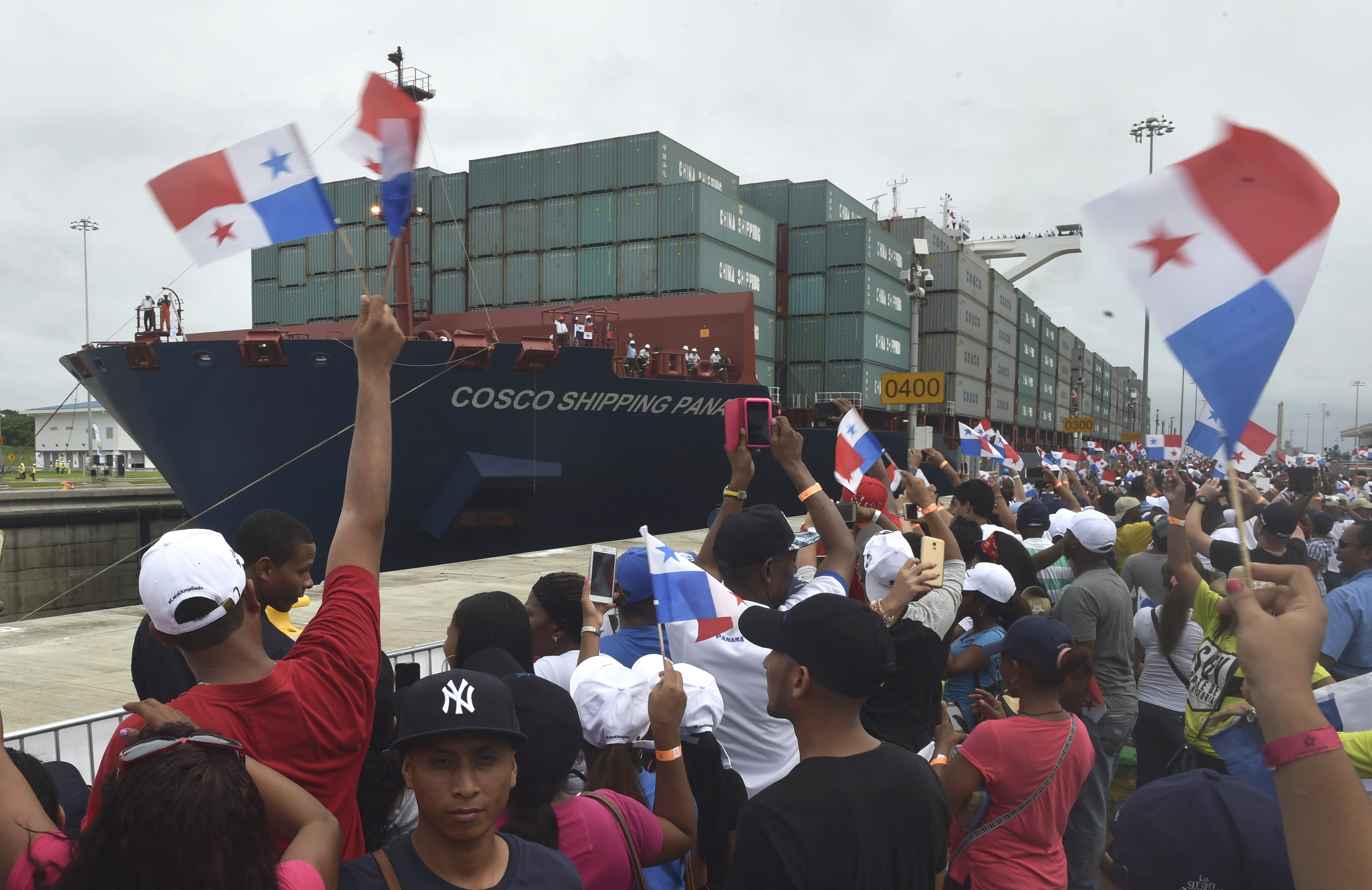 One of China's first gains could be winning control of investments to build new ports and airfields in the Falklands that would lead to a regular PLA presence, enabling the closure of Cape Horn transits for U.S. Navy ships.
But today, as Washington cannot afford to let the Falklands slide into Chinese control, the United States should also be considering how those islands can contribute to America's and Europe's defense against PLA FOBS-HGV nuclear weapons.
Deterring a Chinese-engineered war over the Falklands requires not just heightened political and military vigilance over Chinese advances in Latin America, but also the active undermining of Beijing-supported dictatorships in Venezuela and Cuba and making sure the global balance of power does not shift to a China-Russia axis.
This will require that the U.S. Navy has the ships to spare for power projection missions to Latin America, that the Royal Navy becomes part of joint naval diplomacy in that region, as it also highlights the need for greater activism to prevent Chinese strategic gains in the South Pacific and Indian Ocean, all to prevent China from gaining leverage to dominate Antarctica. This, in turn, will require strategic engagement with India, Australia, New Zealand, and Latin states.
A Chinese-engineered war over the Falkland Islands is not just about Argentina or Britain, it is about communist China's quest for a global hegemony that will threaten the prosperity and security of all democracies.
Views expressed in this article are the opinions of the author and do not necessarily reflect the views of The Epoch Times.