The Old Movie Event of the Year
Commentary
Since movie theaters reopened after the pandemic, many people may have felt no desire to go back. This April, Turner Classic Movies (TCM), the television station that has brought old movies to the masses since 1994, gave people a good reason to sit with strangers in the dark for the first time in two and a half years.
Since 2010, the TCM Classic Film Festival has enabled cinephiles to see their favorites from bygone years on the big screen for four days every year. The event's devoted followers come to Hollywood annually from around the country and world, and over the years, larger audiences have required additional theaters.
After a two-year hiatus, this beloved event returned to downtown Hollywood on April 21-24, 2022, as the 13th annual TCM Classic Film Festival (TCMFF). Having wanted to go to this event for about five years, I finally got my chance this year as a member of the media, representing The Epoch Times.
To enjoy the full experience, I stayed at the historic Hollywood Roosevelt Hotel, the event's headquarters. Just upstairs from the famous Blossom Ballroom, which became Club TCM during the weekend, and across the street from the TCL Chinese Multiplex Theaters, where most of the movies were shown, I was at the heart of the action, perfectly poised for a thrilling weekend of movies and Hollywood history!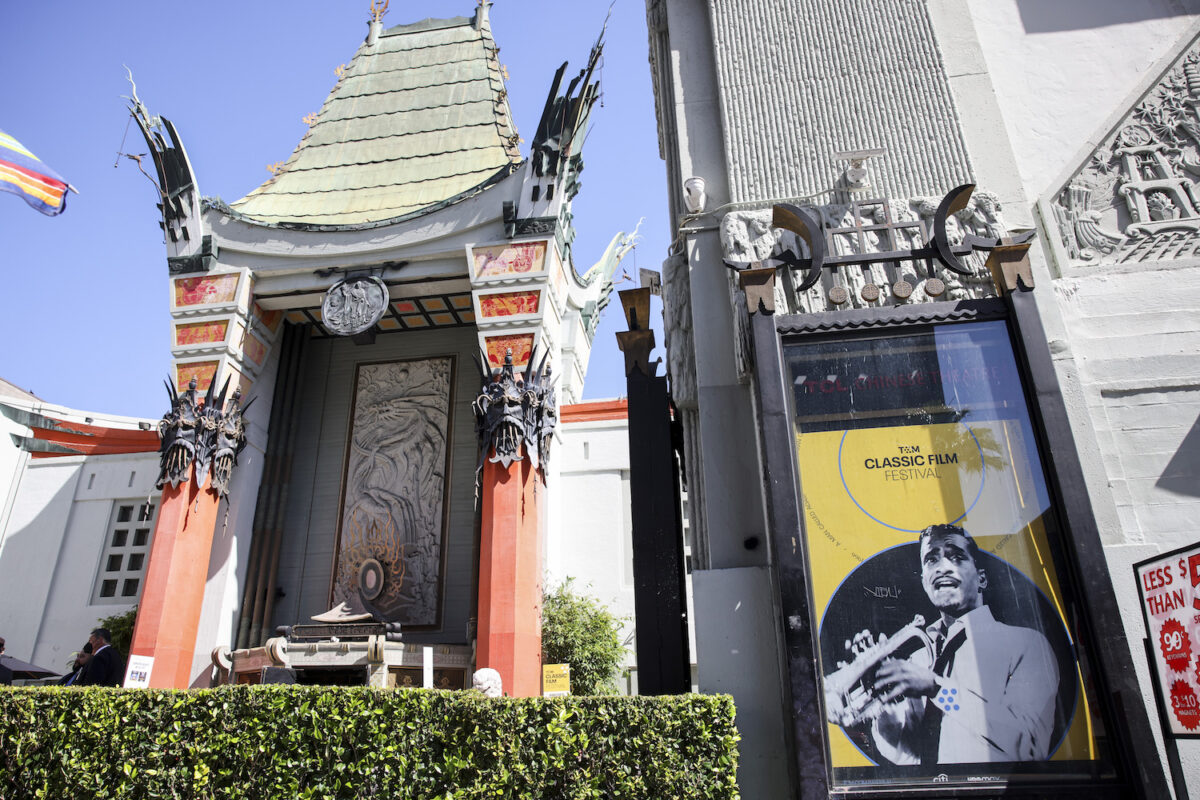 Wednesday
I arrived at the Hollywood Roosevelt Hotel around 4 p.m., just in time to get my press credentials and head to the Blossom Ballroom for the Media Welcome Reception. The site of the first Oscars ceremony in 1929, it was decorated as Club TCM. I enjoyed flavorful hors d'oeuvres and complimentary beverages while being welcomed by TCM hosts Ben Mankiewicz, a direct descendant of Herman J. and Joseph L. Mankiewicz, Eddie Muller, the "Czar of Noir," Alicia Malone, an Australian authoress and film historian, and first-time festival host Jacqueline Stewart, plus TCM general manager Pola Changnon. It was a chance to hear about the planned festivities, meet the hosts, befriend fellow media members, and admire preserved costumes from three classic films, which were displayed in Club TCM all weekend.
After mingling with fellow journalists and bloggers, three of whom I knew from my days as a classic film blogger, I drove a few blocks down Hollywood Boulevard to The Musso & Frank Grill, "Hollywood's oldest restaurant." It was crowded with TCMFF attendees, devouring the history as well as the classic food, yet it was worth the wait! After dinner, I settled into a beautiful tenth-floor suite at the Roosevelt, from which I could see the Hollywood sign and the Magic Castle on one side and Hollywood Boulevard's attractions on the other.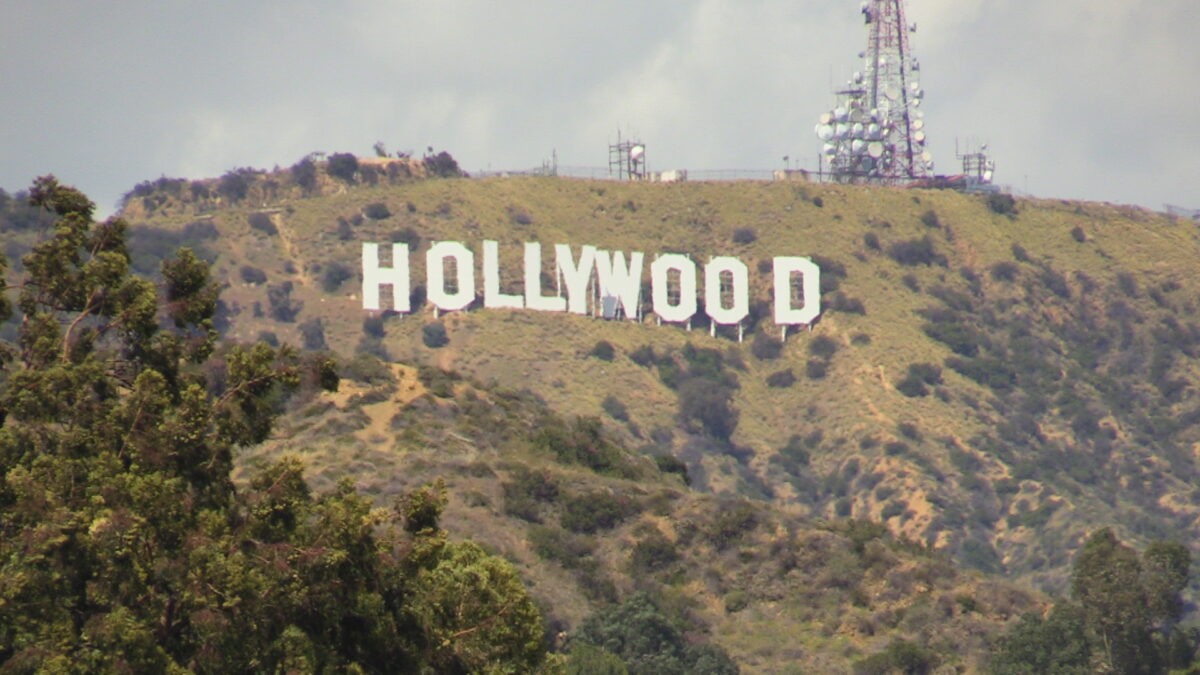 Thursday
Day 1's festivities didn't start until 1 p.m., giving me the morning to explore the Roosevelt. After admiring the Spanish Colonial Revival Style lobby, I visited the oasitic Tropicana pool in a courtyard encircled by the cabana rooms, filled with tropical plants and perfumed by blooming jasmine. The poolside Rosy Café stopped serving food early to prepare for TCM's festivities later that day, so I headed back inside to 25 Degrees. I love the concept of hotel dining, and the acclaimed burger restaurant's egg sandwich was a great breakfast.
I hurried to Meet TCM, where passholders were greeted by the hosts the media had met the day before. The conversation included presentations and discussions about TCM's recent rebranding, new logo, partnership with HBO Max, association with founder Ted Turner, and upcoming plans. Afterward, guests mingled and formed teams for the quiz, So You Think You Know Movies, hosted by famous film historian Bruce Goldstein. This challenging but entertaining multiple-choice quiz blended movie clips with offbeat questions, many of which had more than one correct answer! (For your information, Edward G. Robinson collected fine paintings, not fine wines.)
That afternoon, since my media pass didn't include the Opening Night 40th Anniversary screening of "E.T. the Extra-Terrestrial," I visited the Opening Night Reception by the pool, which was decorated for that night's poolside screening of "Fast Times at Ridgemont High" (1982). I enjoyed the conversation and hors d'oeuvres, but the 1980s theme wasn't quite classic enough for me.
Later, I crossed the street to the TCL Chinese Multiplex, where I felt right at home at my first screening of the festival, "Harvey Girls" (1946). Never having been an avid cinemagoer, I began enjoying the big screen's benefits during this longtime favorite. From the informative opening talk by film critic Tara McNamara to the details I noticed for the first time, I developed a new appreciation for this musical Western which I would notice every time I rediscovered a favorite at the festival.
I finished the evening by driving to the Hollywood Legion Theater, a theater within American Legion Post 43, where I watched "A Star is Born" from 1937. The first of four films with this title, I've loved this behind-the-scenes Hollywood drama since I first saw it a few years ago. It was never more moving or beautiful than in the lofty Legion Theater.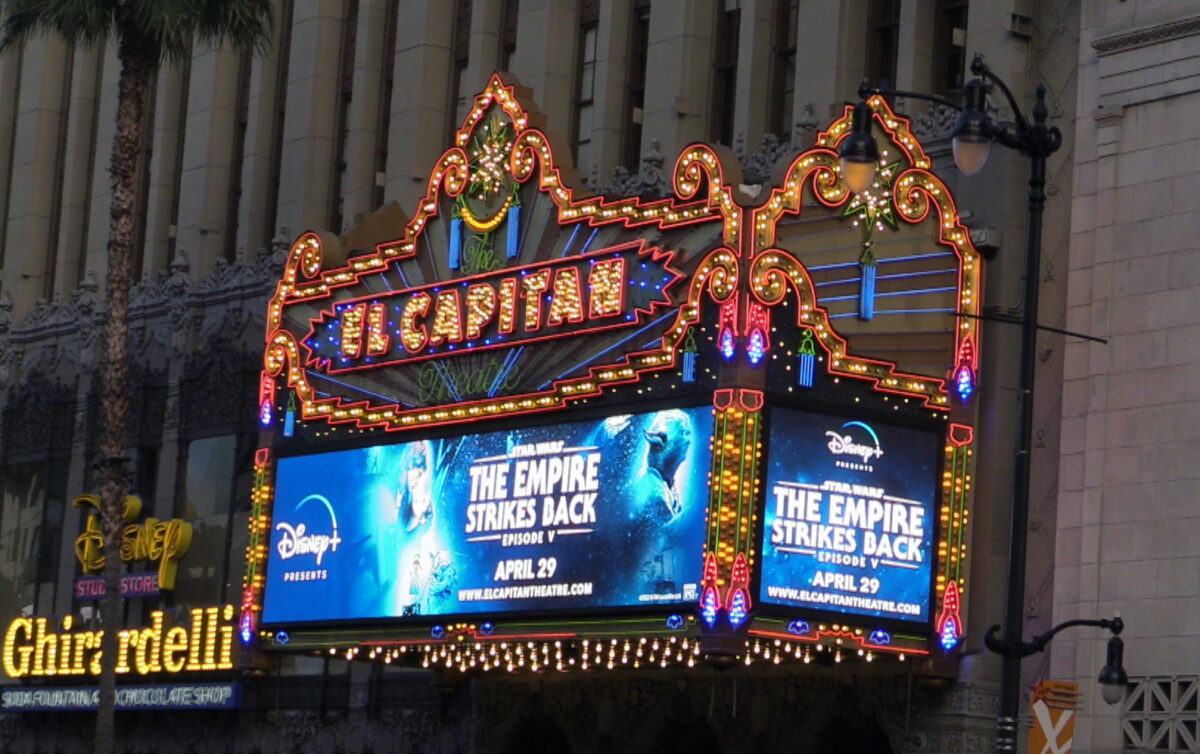 Friday
My first full day at the TCMFF began with a 10 a.m. screening of "The Jungle Book" (1967) at El Capitan, the historic theater owned by Disney. This film was the festival's only animated picture and only presentation in El Capitan, which I've loved visiting since age 6.
After Rob Richards finished playing a Disney medley on the Wurlitzer organ, film critic Leonard Maltin interviewed Floyd Norman, one of the original animators, about his experience working with Walt Disney on this film. The charming reminiscences from the spry 86-year-old enhanced the magical experience. I had some extra time before my next event, so I lunched at the famous Mel's Drive-In, just around the corner. The 1950s-style diner food, including a salad and a chocolate malt, fit the Old Hollywood theme.
After lunch, I headed over to the Chinese Multiplex to see the hour-long special feature presented by Andrea Kalas of the Paramount Archives, "A Little Song, A Little Dance." Featuring musical performances from rare Paramount and Republic movies and shorts, this presentation was divided into four themed chapters of song and dance routines too obscure for "That's Entertainment!"
Afterward, I went to another Chinese Multiplex theater to see my first "new" film of the festival, "Pride of the Marines" (1945), starring John Garfield as a real-life Marine. Veteran, actor, and author Jim Beaver provided historical context about the true story behind this drama, which is one of the best World War II movies I've seen.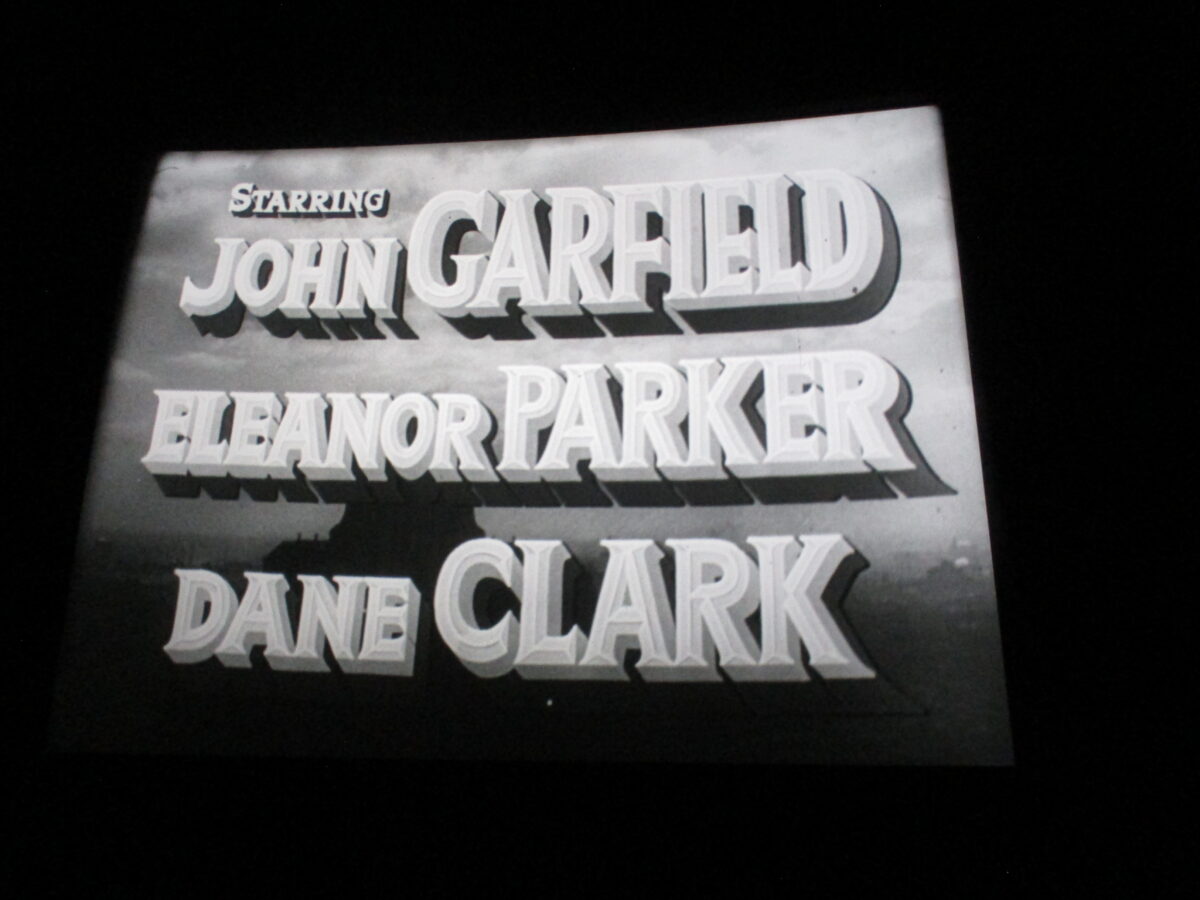 Thirty minutes later, I was back at Club TCM for a Doris Day memorial from four of her close friends, including actress Jackie Joseph, hosted by Eddie Muller. Featuring rare photos and never-before-heard stories, this tribute to "America's Sweetheart" reminded fans that some celebrities were truly admirable people. Predictably, these ladies needed longer than an hour to share their personal memories, so I returned to the Chinese Multiplex five minutes after my next film, "Cocktail Hour" (1933), was scheduled to begin. Seats were readily available at the previous films I'd seen, but all the Pre-Code films were extremely popular, so they were turning people away when I arrived. I enjoyed the benefits of my Media pass as I was ushered to VIP seating in the back row during the introductory discussion between film historian Cari Beauchamp and Suzanne Lloyd, granddaughter of silent comedian Harold Lloyd. This was my least favorite film I saw at the festival, but I had to watch at least one Pre-Code, and this one fit my schedule. Predictably risqué, it was a beautifully restored print with some added still shots to accompany dialogue from a previously censored scene.
After a quick dinner at the California Pizza Kitchen, I headed back to the Multiplex for my final movie that night, "I, The Jury" (1953). This Mickey Spillane detective flick was popular because it was filmed in 3-D, but my Media credentials kept me from having to sit in the front row. With unfamiliar leads but recognizable supporting actors, this film was most memorable for its beautiful black-and-white 1950s 3-D cinematography, the first full-length film I've seen with this technology. Although I'm a notorious night owl, I was glad that Friday's Midnight Movie option was a 1980s film rather than an older favorite, since I was ready to call it a day.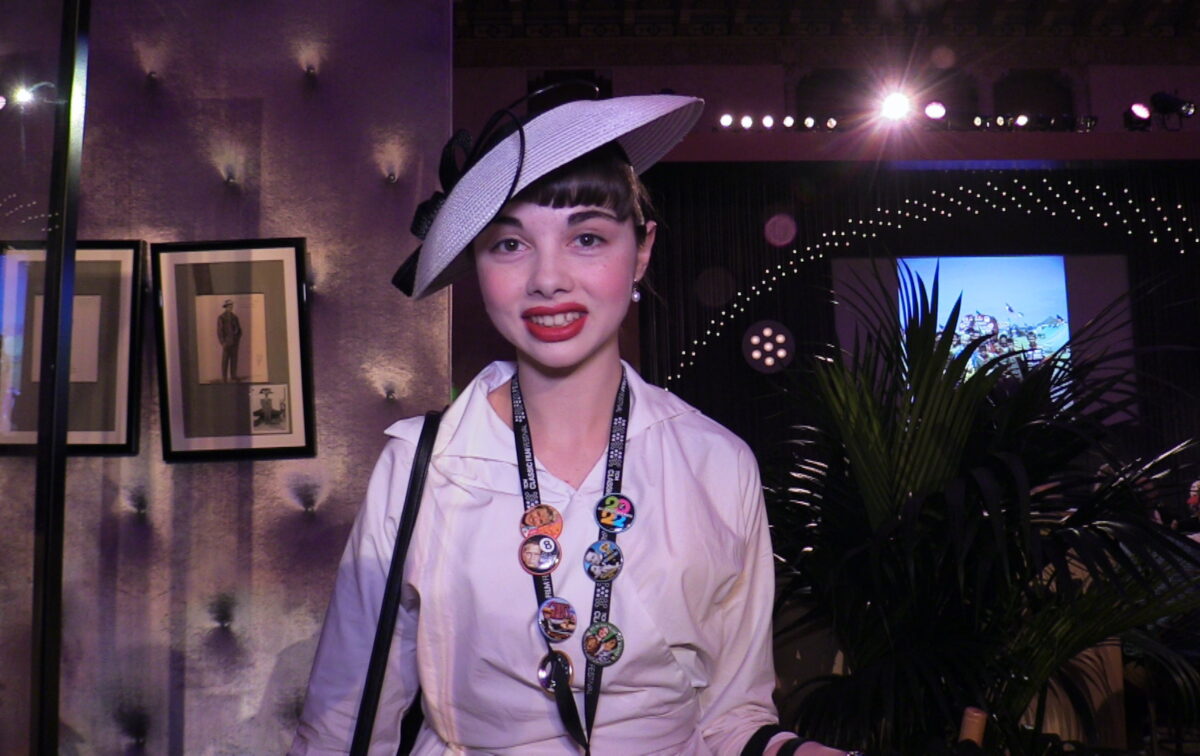 Saturday
Day 3 began at 9 a.m. with "The Third Man" (1949), a celebrated masterpiece starring Joseph Cotten and Orson Welles which I had yet to see. After Eddie Muller and cinematographer Ernest R. Dickerson discussed the Viennese locations, Dutch angles, and zither score, I knew the film would be worth the early morning. In fact, it surpassed the rave reviews I'd heard from fellow passholders who'd seen it before. This was one of my favorite movies of the festival, giving new meaning to Guy Lombardo's "Third Man Theme" which I've heard for years.
After that, I took TCM's free shuttle to the Legion Theater, which got me there just in time to get a good seat for "The Flame and the Arrow" (1950). Before the Technicolor swashbuckling adventure began, there was a fascinating Academy Conversation with two Oscar-winners, sound designer Ben Burtt and visual effects supervisor Craig Barron. They talked about leading man Burt Lancaster's boyhood experiences as an acrobat with best friend Nick Cravatt, illustrating with home movies, snapshots, and outtakes from this film. I was already enthralled by the discussion of matte paintings, backlots, and stunt doubles, but they made my day by bringing former child star Gordon Gebert onto the stage. I hadn't read his name in any event description, so this was a thrill I didn't anticipate. Gordon's reminiscences about making the film, paired with the previous presentation by Burtt and Barron, made this my favorite experience of the festival. I loved the movie, too!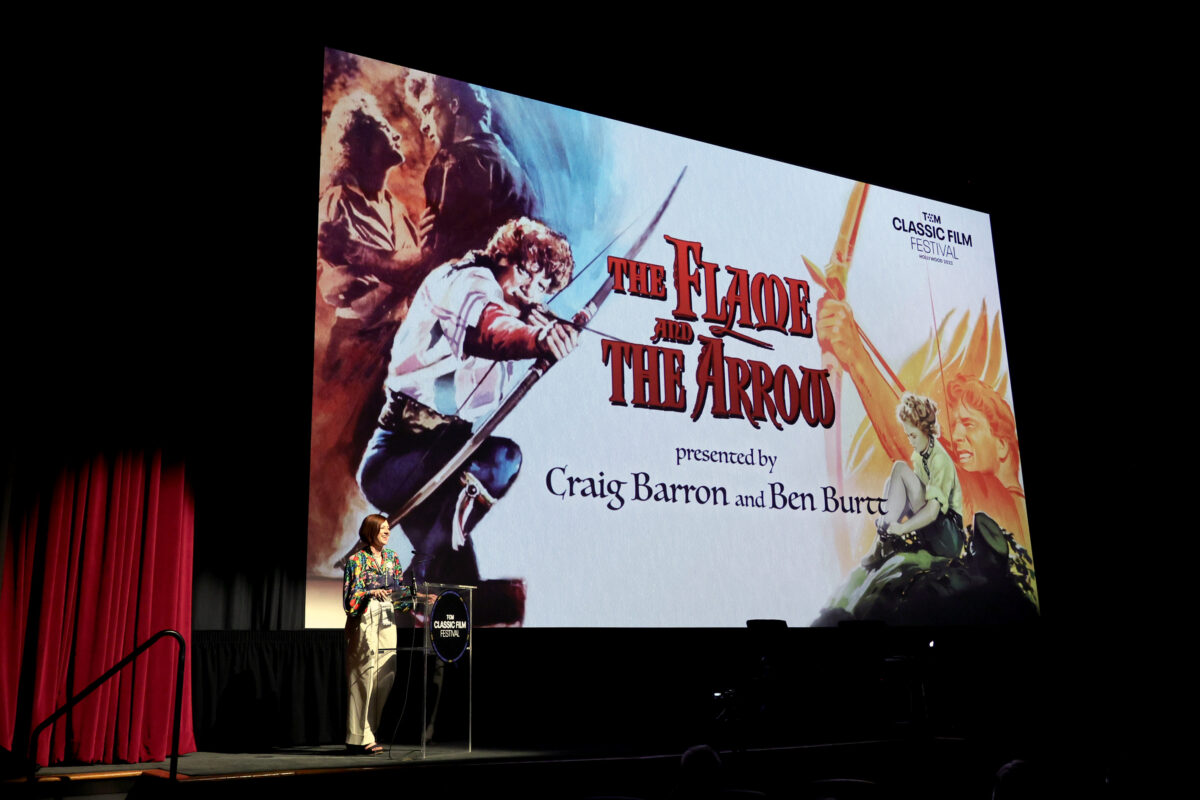 The shuttle got back to Hollywood Boulevard much later than I'd anticipated. I barely had time to get a flatbread to-go from the Hard Rock Cafe, but meeting the three gentlemen after "The Flame and the Arrow" had been worth it! I got to the historic Grauman's Chinese Theatre in time for "The Wizard of Oz" (1939), which was the first movie I saw in the original movie palace, not the Multiplex. The Technicolor details were beautifully vivid on the big screen. I wish the intro talk could have featured a more pertinent guest than modern filmmaker Adam Shankman, but not every film could, I suppose.
After that, I dashed over to the Multiplex to rewatch another favorite of mine, "Little Women" (1949). Margaret O'Brien was originally scheduled to speak before this screening, but she switched to a lobby conversation the following day, so film preservationist Randy Haberkamp introduced the film instead. It was a charmingly grainy print.
For Saturday's last screening, I went back to Grauman's Chinese Theatre to see "Singin' in the Rain" (1952) in all its Technicolor glory on the big screen. It was an amazing experience to sit in the Chinese Theatre, watching people in a 1950s movie sitting in Grauman's Chinese Theatre, watching a fictional silent film! Although I've enjoyed this movie hundreds of times, I noticed the dancers' colored stockings for the first time. Since choreographer Paula Abdul was unable to introduce it as planned, Alicia Malone and comedian Mario Cantone discussed the most famous details of this iconic film beforehand.
Sunday
My final day at TCM began with 1940's "Waterloo Bridge." I appreciated that, in her introduction, film historian and writer Sloan de Forest said she thought this Production Code remake's subtlety made it better than its Pre-Code original from 1931. Afterwards, she informed me that the copy of the film they screened was the British censored version, which explains why it was a little too subtle! I look forward to watching the unedited version, since I loved what I saw of the movie.
I skipped midday film screenings to enjoy some special presentations. First, I joined the crowd in the lobby to listen to classic actress Margaret O'Brien share her memories of working at MGM as a child star in the 1940s. As if seeing her be interviewed live wasn't exciting enough, I then personally interviewed her for EpochTV in the private journalist-themed Writers' Room off the lobby. In her smart black and pink outfit, with perfectly matching purse and lipstick, she was a very stylish, gracious lady of eighty-five. Warm, funny, and as cute as ever, meeting Miss O'Brien was an honoring experience I'll never forget.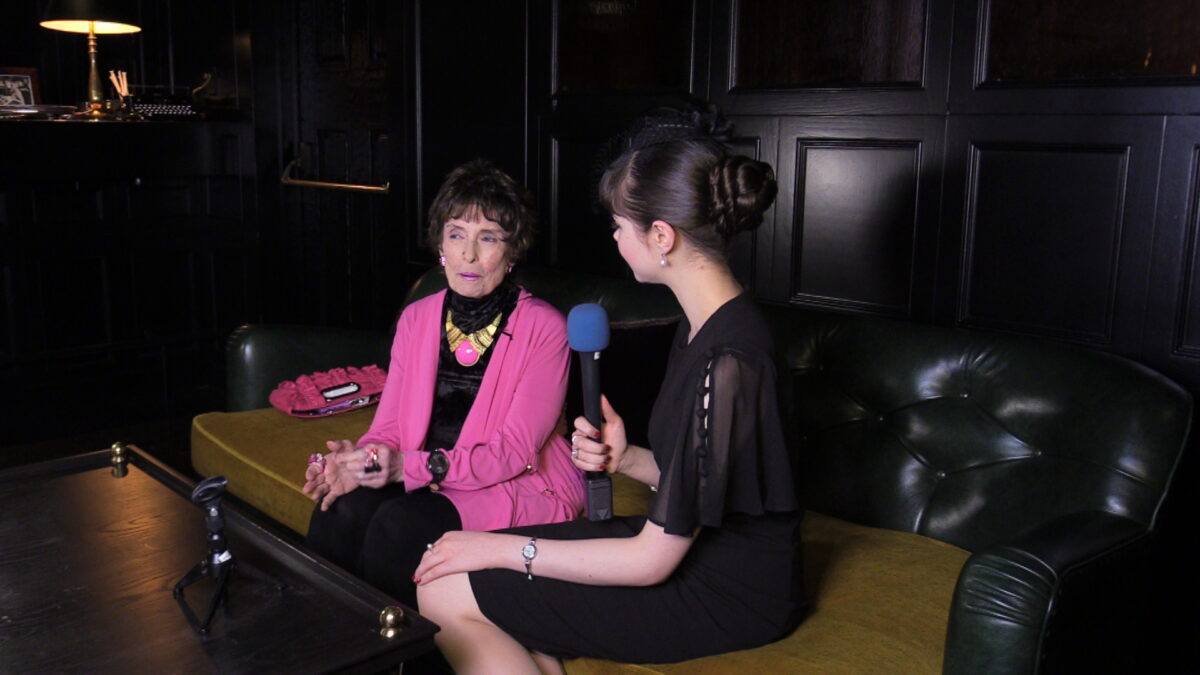 I finished the interview just in time to cross the lobby to Club TCM for a panel discussion, "Reframed: Exploring the Complex Topic of Art vs. The Artist." Ben Mankiewicz, Jacqueline Stewart, and TCM head of programming Charles Tabesh were joined by writer Roxane Gay and sociologist Nancy Wang Yuen to discuss how film fans, both classic and modern, should deal with exploring, celebrating, and discussing work from celebrities and filmmakers whose personal lives and reputations are controversial or even repugnant. I felt the discussion of racial and social justice was rather one-sided, since all the speakers were obviously liberal, which isn't surprising in a Hollywood-based event. Nevertheless, it was interesting.
After a quick sandwich in my suite, I went back to the Chinese Multiplex to see "Has Anybody Seen My Gal" (1952). I'd seen this 1920s-themed early Rock Hudson movie on DVD once before, but I added it to my schedule because it was introduced by its 90-year-old leading lady, Piper Laurie. Interviewed by Ben Mankiewicz, she recounted her experiences as a young actress at Universal Pictures in the 1950s, explaining why she broke her lucrative contract there to pursue other dreams. The discussion gave me a new appreciation for this movie.
Afterward, continuing the Roaring '20s theme, I donned a black flapper dress for my final screening, "Seventh Heaven" (1927). I couldn't miss the festival's only silent film, which was accompanied live by the Mont Alto Motion Picture Orchestra! This was my first experience seeing a silent film with a live orchestra, as when first released. I thought it was a beautiful story and a magical experience.
After that lovely climax, I returned to the Roosevelt for the last hurrah. A friendly bellman took me up to the roof for a nighttime view of the city. Beneath the red glow of the hotel's neon sign, I could see Hollywood's famous sights for miles around. From that historic hotel's rooftop, I could almost imagine it was still Tinseltown's Golden Age. Then, I went down to the poolside Closing Night Reception to talk to the TCM hosts, make new people, and bid farewell to friends I'd made during the festival. I was so busy talking that I never did get anything to eat! Thankfully, 25 Degrees offers room service until 2 a.m., so I finished the wonderful night with a delicious burger in my suite.
Monday
All the festivities of the TCMFF having ended, I checked out on Monday. Before leaving, I took another trip to the rooftop to see the city by daylight. While waiting for another helpful bellman to find time to take me up there, I finally had lunch at The Rosy Café. The poolside setting was beautiful! I saw some fellow festivalgoers checking out, while others were taking a few extra days to enjoy Hollywood before returning to their homes outside California.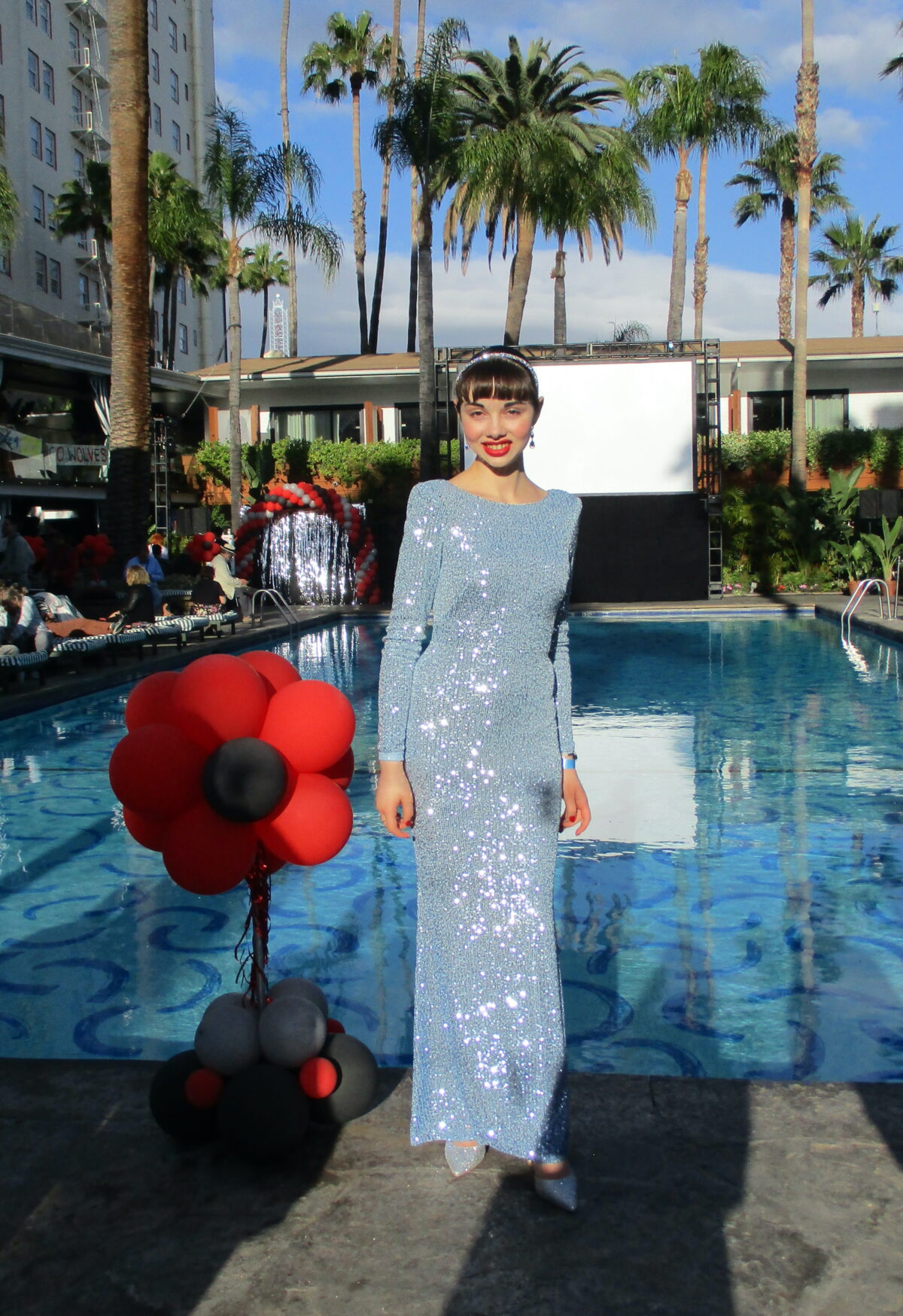 In Conclusion
What I enjoyed most about the Turner Classic Movie Film Festival was the chance to meet other people who share my passion for classic cinema. You don't meet many people who can banter with you about Judy Garland and Orson Welles, especially in my generation. However, the number of people in the 30s, 20s, or younger who are developing a deep appreciation for old movies is growing every day, and TCM is responsible for this.
Younger classic cinephiles often miss seeing movies they love on the big screen, since they prefer decades-old movies to the latest releases. TCM understands that these movies were made to be enjoyed in theaters. That is why the annual TCMFF is a dream come true for old movie fans. The pandemic has made people appreciate the previously basic privilege of getting to do things. After years of not being able to attend large get-togethers, travel, or even go to the movie theater, people are more conscious of the urgency of doing things now. I think that's why so many first timers were at the TCMFF after years of wanting to go. Many of them now want to return next year to make more magical movie theater memories.
I can understand why people flock to the Turner Classic Movie Film Festival year after year. I've never really enjoyed going to the movie theater before, but now I'm looking for local old movie screenings. TCMFF kindled my desire to relive these masterpieces the way they were made to be seen, in a darkened theater. As a TCM host said, "It feels extra special to get to be in the dark with strangers."
Views expressed in this article are the opinions of the author and do not necessarily reflect the views of The Epoch Times.