Ukraine's Request for EU Membership: A Bridge Too Far?
Commentary
As hostilities continue unabated in Ukraine, its President, Volodymyr Zelensky, on Feb 28, implored the European Union to give his country immediate membership of the trading bloc.
"We ask the European Union for Ukraine's immediate accession via a new special procedure," he said, speaking while ferocious fighting with Russian troops continued across the country. He added that, "Our goal is to be together with all Europeans and, most importantly, to be on an equal footing. I'm sure it's fair. I'm sure it's possible."
From an emotional point of view, it is difficult not to sympathise with the president's request. Indeed, the horrors of war necessitate a compassionate and expedited European response to a challenging and apocalyptic situation.
Ursula von der Leyen, the President of the European Commission, previously expressed her desire to welcome Ukraine into the European family. On Feb. 27, she called Ukraine as "one of us" and that "over time, they belong to us. They are one of us and we want them in."
Overall, Zelensky's plea was well received. For example, the Prime Minister of Slovenia Janez Jansa and the Polish Prime Minister Mateusz Morawiecki, among others, have expressed their support for a "speedy" process to accelerate Ukraine's admission.
However, a few countries, including Germany and France, sounded a word of caution, pointing out that the process of aligning the legal system and laws of an applicant state with the EU, can take many years.
Ukraine's request certainly involves a powerful plea to be admitted as a full member of the European Union, the world's largest trading bloc, representing over 500 million consumers.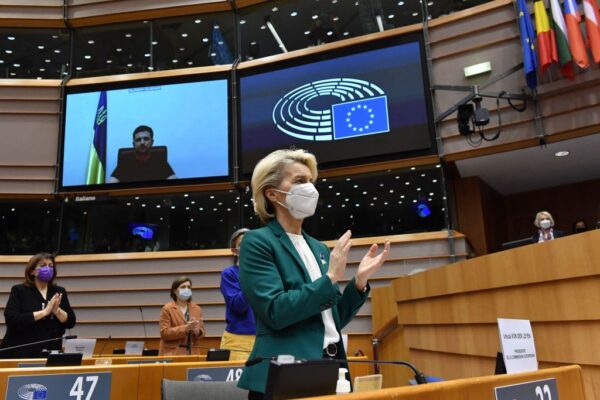 Nevertheless, cynics would argue that making the request in the middle of a vicious war is motivated by Zelensky's desire to punish Russia for its invasion and to ensure the territorial integrity of Ukraine.
While this motivation may well reflect a principled and moral approach and an understandable aspiration to extract tangible benefits for Ukraine, a likely desire to punish Russia is but a poor motivation for joining the EU.
In any event, Zelensky's reference to a "new procedure" that could (or should) be used to enable Ukraine to immediately join the Union is as vague as it is unrealistic.
As acknowledged by the EU on its official website, "Becoming a member of the EU is a complex procedure which does not happen overnight." An applicant state must satisfy what is known as the "Copenhagen criteria" which "include a free-market economy, a stable democracy and the rule of law, and the acceptance of all EU legislation, including of the euro."
The path to membership is thus long and arduous, and an expedited procedure does not exist. Nevertheless, Zelensky's request should be seriously considered because the invasion of Ukraine presents the EU with truly unusual challenges and unpredictable circumstances.
Nevertheless, it is impossible to disregard the specific requirements which must be met to become a full member of the union. Its enlargement is dealt with in Article 2 and 49 of the Treaty on European Union.
In accordance with Article 2, membership requires "respect for human dignity, democracy, equality, the rule of law and respect for human rights, including the rights of persons belonging to minorities." Provided an applicant state respects these rights, "any European state is entitled to apply for membership."
This application is addressed to the European Council, which consists of the heads of state and governments and the decision to admit a new member must be ratified by all 27 member states in accordance with their own constitutional requirements.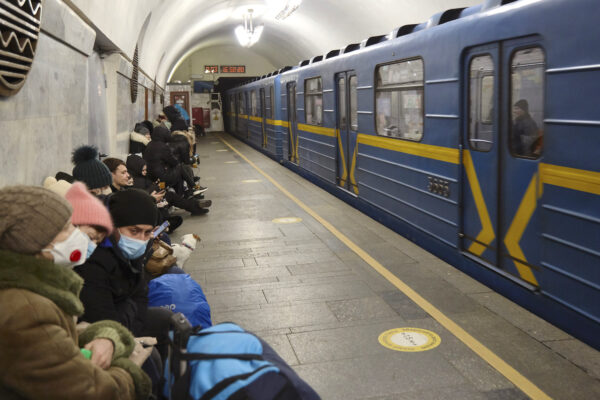 While it is easy to establish that Ukraine is a European state, its laws are clearly not yet aligned with the legal system of the EU. Worryingly, Transparency International, which manages the Corruption Perceptions Index, ranks Ukraine near the bottom of its list at 122, with a low score of 32. This, by itself, precludes an "immediate" admission.
In the unlikely event that Zelensky's request for immediate membership were to be granted, the EU would become engulfed in a protracted conflict with Russia.
A closer relationship between Ukraine and the EU is precisely what the Kremlin complains about and may well have precipitated the invasion. It is a sure way to inflame tensions and ensure regional instability.
Russia has already expressed its displeasure with the EU sending weapons to Ukraine.
The supply of weapons to Ukraine is described on the EU's website as an unprecedented act, involving "the purchase and delivery of weapons and other equipment to a country that is under attack." The weaponry is estimated to cost 450 million euros.
Russia would certainly be enraged if membership were to be given to Ukraine. Undoubtedly, Russia would regard a decision to welcome Ukraine as a member state as a major provocation, which has the capacity to enlarge the conflict, making it into a European war, which would devastate the continent,
If Ukraine's request were granted, the countries that are next in line for full membership of the EU—and have waited many years to progress their application—would also be seriously dismayed. These countries include Albania, Montenegro, North Macedonia, Serbia, and Turkey.
Stability in Europe would thus not be helped by Ukraine joining the European Union at this stage.
Views expressed in this article are the opinions of the author and do not necessarily reflect the views of The Epoch Times.