What to Expect in China-Japan Ties With Kishida in Power
Commentary
Fumio Kishida was recently elected as the 100th prime minister of Japan after winning the Liberal Democratic Party's (LDP) leadership election and succeeding Yoshihide Suga. With the change in Tokyo's leadership in short succession from Abe to Suga and now Kishida, Japan's neighbors—especially China—are assessing the situation. Beijing is concerned that Kishida is a hardliner in promoting and securing Japan's interests.
Even before Kishida came to power, Beijing has expressed its willingness to work with the new Japanese administration to "deepen practical cooperation in various fields and push for the sound and steady development of China-Japan relations toward the right track," according to Chinese state-run media Global Times. By making the first phone call to his new Japanese counterpart, Chinese leader Xi Jinping further made Beijing's intentions clear by citing that "benevolence and good-neighborliness are of great value to a country."
While the leaders agreed to seek "constructive and stable relations," it is important to note that the timing of Kishida's incumbency is the determinant of what Japan's China policy will be like. In this regard, China's signaling toward building ties with Japan comes amid crucial changes to the security dynamics both regionally and globally. While post-pandemic economic recovery tops the agenda, the security imperatives loom large with respect to the following: maintaining a "free and open Indo-Pacific and a rules-based order"; quelling the risks posed by North Korea and China; changes in Asian regional security under the Taliban in Afghanistan; and most importantly, growing tensions between the United States and China over the Taiwan Strait. Under such critical circumstances, the only choice for Kishida is to act wisely and strongly in safeguarding Japan's national interests.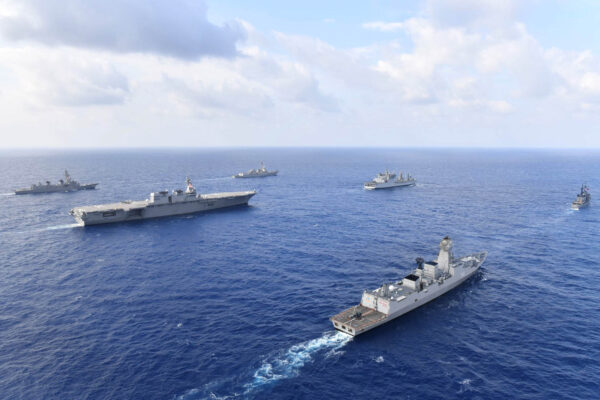 With China-Japan ties approaching 50 years in 2022 since the normalization in 1972, Beijing expects Kishida to be benign—continuing to be a "dove" as in the past. But the new prime minister has already made his stance clear even before taking office—he was "tough on China" during the election campaign of the LDP. Kishida has already put forward his policy choices on three pertinent issues. First, counter China's growing influence by working closely with the United States and other "like-minded" democracies. Second, create the post of special adviser to the prime minister on human rights issues that would deal with the Chinese regime's human rights abuses in Xinjiang and Hong Kong. And third, ensure peace and stability across the Taiwan Strait. With such strong commitments already spelled out, Kishida has already raised the "red flags" that will be precursors to Japan's China policy—which go against China's wishes. While China is concerned about Japan's strong stance, Beijing, however, consoles itself with the idea that a tough stance toward China is just part of a strategy to "win votes" and a way to "strengthen the conservative forces" within the LDP. However, China misses the very point that Japan, under Kishida, will act in Tokyo's best interests.
In view of this, Kishida's China policy is most likely to entail three key components. First, Japan's greater push toward pursuing the Indo-Pacific vision and working with the Quad partners, as well as promoting democratic values. Thus, Kishida will only further promote Japan's interests in the Indo-Pacific.
Second, greater involvement with Taiwan wherein Tokyo's unofficial ties with Taipei will only take a more official tone in both economic and security matters. For example, Japan recognizes China's statehood over Taiwan (Beijing's central concern), but it continues to maintain all other aspects of its relations with Taipei. It's noteworthy that Japan has played an instrumental role in Taiwan's economic development—with Japan being Taiwan's third largest trading partner and the fourth largest source of foreign investment. Recently, Japan welcomed Taiwan's bid to join the Comprehensive and Progressive Agreement for Trans-Pacific Partnership (CPTPP), but it is skeptical about China's bid to join the trade pact. On the security front, Japan has already made its position clear in the 2021 White Paper, which states that "stabilizing the situation surrounding Taiwan is important for Japan's security and the stability of the international community."
And third, on the East China Sea front, Japan will continue to counter China's military aggression—which Tokyo views as China's attempts to change the status quo. Tension runs high between China and Japan in the East China Sea and will only get worse. Under Beijing's new laws, Japan's interests are at stake. First, Beijing's coast guard law authorizes China's Coast Guard to use lethal force on foreign ships operating in "China's waters" and the disputed waters. And second, the new maritime law requires foreign vessels carrying radioactive materials, bulk oil, chemicals, and a host of other supplies to report the details of the cargos upon their entry into "Chinese waters." Here, the red flag is "China's/Chinese waters," which itself remains disputed. The Chinese regime's growing forays and air incursions in the East China Sea has left little room for negotiations with Japan.
Under these circumstances, Japan's China policy will only take a tougher approach, especially when Beijing is growing assertive in securing its own national and core interests in the Asia-Pacific region. Xi Jinping has yet to make a state visit to Japan—it would be a very significant occasion as it would mark the first state visit by a Chinese leader to the country since May 2008. Will the visit take place on the 50th anniversary of Sino-Japanese ties next year? Only time will tell. For now, Beijing is more concerned about Kishida's China policy.
Views expressed in this article are the opinions of the author and do not necessarily reflect the views of The Epoch Times.