Why Are US Police Officers Using China's Surveillance Tech?
Commentary
The Biden administration imposed restrictions on a number of Chinese drone makers in December 2021. One of the companies targeted was DJI, the world's leading drone manufacturer based in Shenzhen, China's answer to Silicon Valley.
DJI had allegedly supplied drone technology to Chinese military forces to surveil Uyghur Muslims in China's Xinjiang region.
However, as the BBC noted at the time, banning Americans from buying and selling DJI shares was "largely symbolic." As "DJI is not a publicly-traded company," U.S.-based consumers "can continue to buy and use DJI drones."
Just because you can still buy and use surveillance technology made in China doesn't mean that you should. In fact, you really shouldn't. But try telling that to the Chula Vista Police Department in San Diego.
According to the city's website, "Chula Vista boasts more than 52 square miles of coastal landscape, canyons, rolling hills, mountains, quality parks, and miles of trails. Chula Vista is a leader in conservation and renewable energy." It's also a leader in the use of surveillance drones. More specifically, surveillance drones made in China.
As I write this piece, the Chula Vista Police Department (CVPD) is busy deploying surveillance drones manufactured by DJI. In July of last year, the Department of Defense (DOD) released a statement, warning that DJI's drones "pose potential threats to national security."
They most definitely do. As I have documented elsewhere, long before the Biden administration decided to take action, DJI has close links with the Chinese Communist Party (CCP), and there's reason to believe that any data gathered in the United States is sent back to Beijing.
Now, before going any further, it's important to state the following: this is not an attack on police officers. I am, in fact, a vocal supporter of what police officers stand for. This is a piece designed to reiterate the dangers posed by Chinese-made tech. If police officers insist on using drones, then why must the technology come from a company that has close ties to Beijing?
The mission of the CVPD's unmanned aerial systems (UAS) program, we're told, "is to provide airborne support to police operations in a safe, responsible, and transparent manner to preserve the peace, reduce response times, and increase the quality of life in Chula Vista."
In August 2019, "through the tremendous generosity of the Chula Vista Police Foundation," CVPD was given the funds to "purchase two new DJI Matrice 210 V2 Drones." Then, the following year, "through a combination of a donation from the Chula Vista Police Foundation and the use of grant monies, CVPD purchased seven new DJI Matrice M-300 Drones." As you read this, the M-300's "are currently being deployed from all launch sites daily."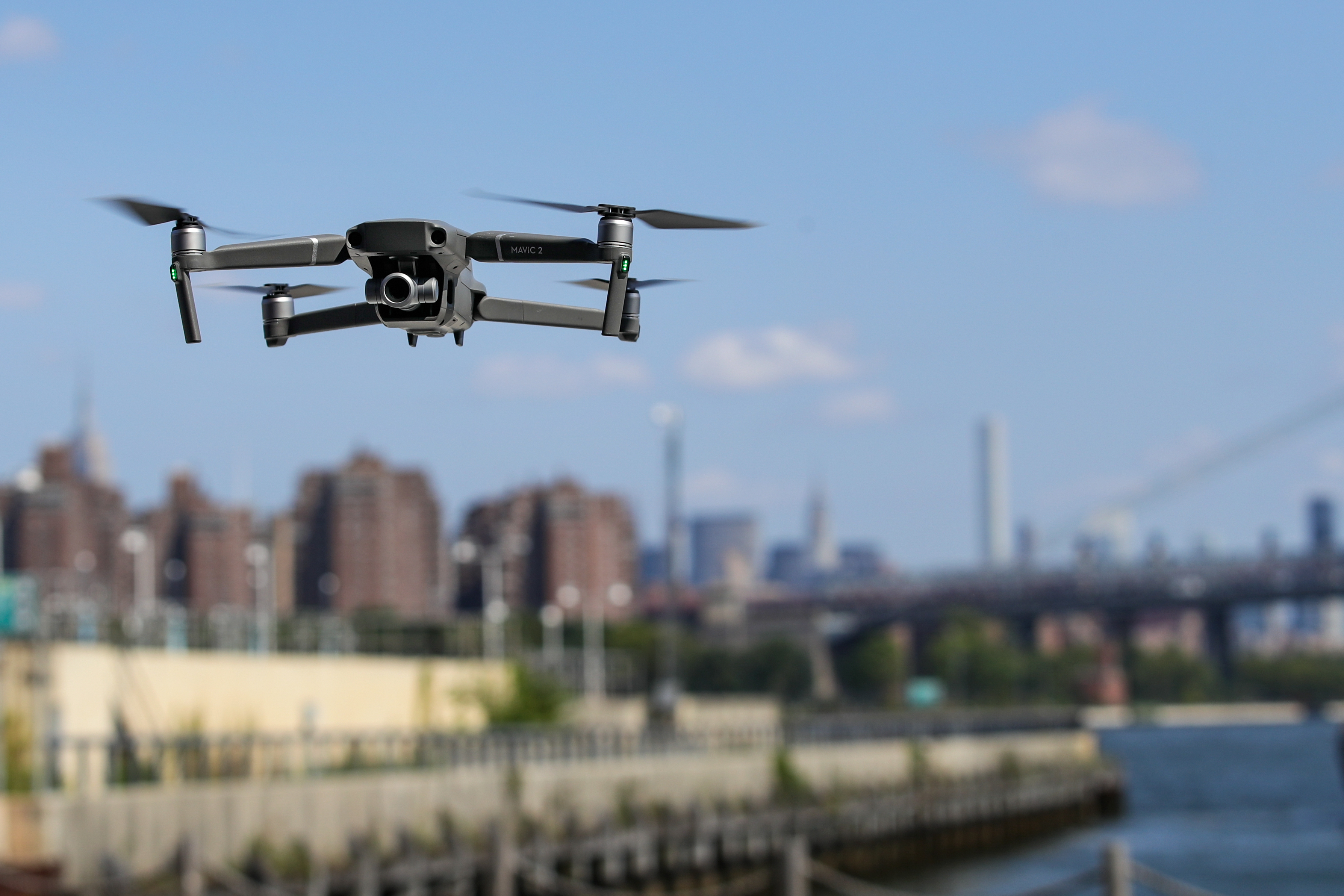 This should worry all citizens in the San Diego area. As Albert Fox Cahn, executive director of the New York-based Surveillance Technology Oversight Project, told KPBS, "When a product is so bad for privacy that even the Pentagon is refusing to use it, I think that should be raising alarm bells." Indeed.
More concurringly, as KPBS first reported, the city has signed a rather disturbing contract with Motorola Solutions, "a clearinghouse for data gathered by drones and other surveillance technologies."
According to the contract, Motorola refuses to accept any liability for DJI's "use of the data it collects through the drones." What do you think happens to the data? Well, according to Zhang Fanxi, a spokesman for DJI, data is handed over to those in Beijing.
What kind of data is being collected by Motorola? According to KVPB, "social media feeds, information picked up by the agency's automated license plate readers, known as ALPRs, and video captured by its drones sent out to 9-1-1 calls."
The aforementioned Cahn, commenting on the contract, had this to say: "This is really just chilling and it feels like handing over Californians' information wholesale to the surveillance vendors and a real dereliction of duty."
Even more disturbingly, Chula Vista has given permission to Motorola Solutions "to sell the data" if it has been "anonymized." It's important to note that the idea of anonymous data is a lie. According to experts, it's very easy to re-identify unnamed subjects.
Sadly, CVPD is not alone when it comes to the use of DJI products. In fact, as Reuters recently reported, at least 900 U.S. public safety agencies, including police officers in New York City and the Boston area, are currently using DJI products. Although the NYPD's drone policy states that the devices "do not use facial recognition technologies and cannot conduct facial recognition analysis," a "still image can be created from the recorded video images and may be used as a probe image for facial recognition analysis."
This is simply unforgivable. Do you think the CCP would allow its police officers to use compromised tech from the United States? Of course not.
DJI is a dangerous company. Its products have no place in the United States. The Biden administration must impose stricter restrictions, because "symbolic" gestures are absolutely worthless.
Views expressed in this article are the opinions of the author and do not necessarily reflect the views of The Epoch Times.