2 Found Dead at UC Irvine in Suspected Murder-Suicide, Identified
IRVINE, Calif.—The identities of two individuals involved in an apparent murder-suicide at the University of California–Irvine were released Dec. 14.
The victim was 77-year-old Thao Thai Nguyen, of Irvine, and the suspect was 36-year-old Andrew Nguyen Doan, of Irvine, according to Orange County sheriff's Sgt. Scott Steinle.
UC Irvine police were called at 3:52 p.m. Dec. 13 to 214 Pereira Drive, Social Science Plaza B, after receiving emergency calls about the bodies on the ground outside of a multi-story building, Irvine police reported.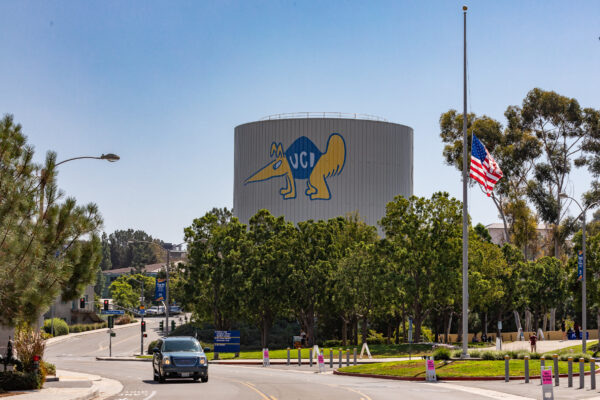 Upon arrival, officers discovered the man and woman deceased. Detectives discovered evidence suggesting this incident is a murder-suicide. A preliminary investigation also determined the two may have been related, police say.
Doan was a former student of the university, according to UCI spokesman Tom Vasich.
The Irvine Police Department will be leading the death investigation. It was initially called to assist the university police in the investigation, according to a statement from the police department.
Further details of the incident were not released. Authorities said that it is an isolated incident and there is no ongoing danger to the community.
The university also released a statement saying that members of the school community have been contacted to assist in the investigation. Anyone with information is asked to contact Irvine Police Detective John Sanders at 949-724-7233 or contact the UCI Police Department at 949-824-5223.