Fifty Republican state legislators from West Virginia have jointly signed a letter endorsing former President Donald Trump for president in 2024.
"As President, Donald J. Trump fought for conservative Republican principles and delivered responsible America First policies that greatly benefited West Virginia, our nation, and the world," the letter says, according to Politico. "President Trump exhibited strength and determination within his service to our country, as he bravely countered unwarranted attacks, never wavering from his commitment to the American people."
According to the outlet, 40 delegates and 10 senators from West Virgina's state Legislature signed the letter, which was organized by state House delegate Josh Holstein, who represents Boone County.
In West Virginia, the state Legislature is dominated by Republicans. There are 89 Republicans in the 100-member House of Delegates, and 31 Republicans in the 34-member state Senate.
The endorsement came at a time when Trump is facing more competition in his quest to become the GOP's presidential nominee next year, after former Vice President Mike Pence, North Dakota Gov. Doug Burgum, and former New Jersey Gov. Chris Christie joined the race.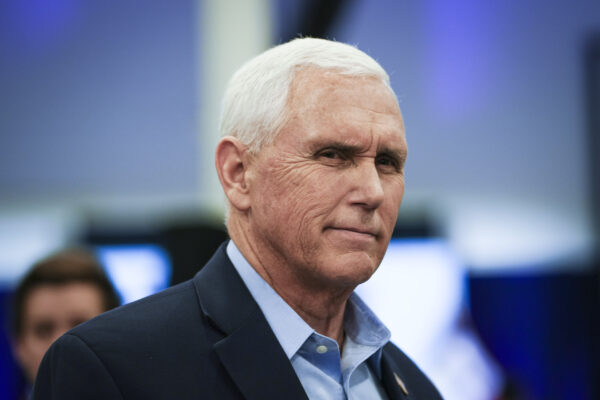 Other Republicans who have announced their candidacy for the 2024 race include former South Carolina Gov. Nikki Haley, former Arkansas Gov. Asa Hutchinson, biotechnology entrepreneur Vivek Ramaswamy, conservative radio host Larry Elder, Sen. Tim Scott (R-S.C.), and Florida Gov. Ron DeSantis.
Holstein told the outlet that he worked with the Trump campaign to organize the letter.
For those who didn't sign the letter, Holstein said some wanted to stay neutral, while others "feel like they don't want to upset any of their constituents," according to the outlet.
"Actually, several folks I talked to told me they were gonna stay neutral, but they support the president and they just wanted to stay neutral," Holstein explained, adding that he was happy with the number of legislators deciding to sign on to the letter. "I think that's a great number. And I wouldn't be surprised if, over the next couple of months, we see that number increase to 60 or greater."
"The president is extremely popular. He's absolutely considered to be the leader of the party and in West Virginia and many of us are happy to jump on early and support them on behalf of our constituents," Holstein added, referring to Trump.
For both the 2016 and 2020 presidential races, Trump easily carried the state of West Virginia with more than 68 percent of votes each time.
West Virginia
Apart from the 50 state legislators, several GOP state officials from West Virginia have endorsed Trump for 2024, including the state's Gov. Jim Justice.
Others from West Virginia include Attorney General Patrick Morrisey and State Treasurer Riley Moore.
"President Trump fought to bring American manufacturing back from China. He defended our jobs and American energy dominance when liberal activists tried to shut down the fossil fuel industry. He secured the border to slow the flood of deadly fentanyl into our country," Moore wrote on Twitter in February. "I look forward to electing a President that once again puts America First. President Trump has my full support."
Moore is running in the GOP primary to represent West Virginia's 2nd Congressional District.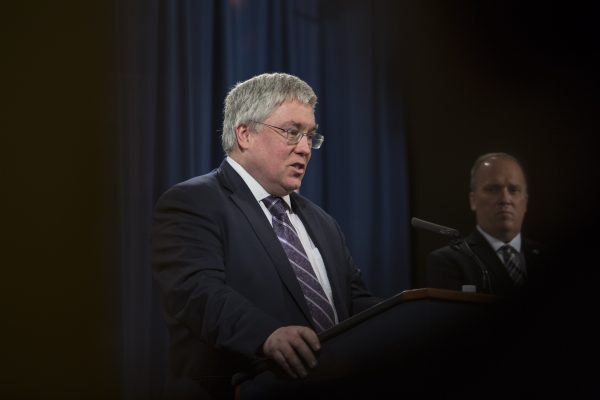 "West Virginia and America know the great accomplishments of President Trump. I've been supporting his return to the White House for a long time," Morrisey said in a Twitter video in April. "I'm proud to say I continue to support his efforts to get to the White House."
Morrisey is currently running to become the next West Virginia governor in 2024.
According to a recent poll from the ECU Center for Survey Research, Trump has a huge lead over other GOP presidential hopefuls in the Mountaineer State. The poll was conducted from May 22 to 23 while surveying 796 registered voters in West Virginia.
Trump picked up 54 percent of support, 45 points up on second-place DeSantis. Pence finished third with 5 percent of support, followed by Scott (4 percent) and Haley (3 percent).
"Our poll results make clear that Donald Trump would easily win the West Virginia Republican presidential primary if the election were held now," said Peter Francia, director of the ECU Center for Survey Research, in a statement accompanying the poll.
In the 2016 West Virginia Republican primary, Trump won with 77 percent of the vote.
The West Virginia primary will take place on May 14 next year.