Over the past five months, U.S. Customs and Border Protection (CBP) has identified more than 1,900 shipments—valued at nearly $500 million—that were suspected of containing goods made with forced labor.
The vast majority of those shipments, 1,701 valued at $487 million, were identified under the Uyghur Forced Labor Protection Act (UFLPA), which took effect less than one year ago.
The importation of goods produced with forced labor has been illegal since 1930.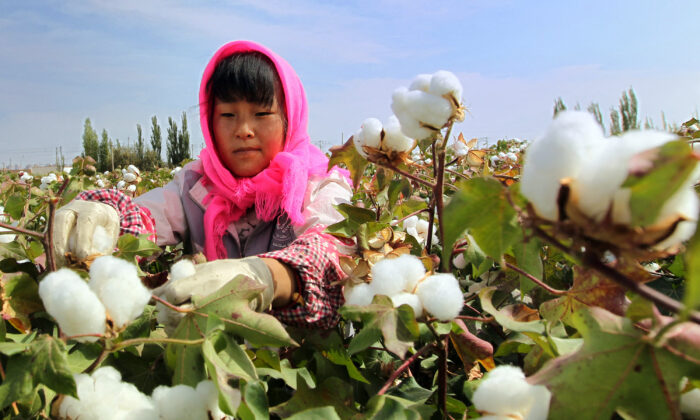 The recently escalated enforcement is due in part to a UFLPA provision making it U.S. policy to make the "rebuttable presumption" that all products manufactured in the Xinjiang region of China are produced using forced labor.
While initial progress in enforcing the UFLPA has been strong, more work is required according to Troy Miller, acting commissioner of Customs and Border Protection.
"I know that we will continue to make great strides in combating forced labor and rooting out bad actors who do not abide by the law.
"Together we will continue to set a high global standard and ultimately stop these practices," Miller told U.S. business representatives at the CBP Forced Labor Expo in Washington on March 14.
Forced Labor
The Uyghur people are a predominantly Muslim ethnic minority living mostly in the Xinjiang Uyghur Autonomous Region of northwest China.
Since 2014, Uyghurs have been subjected to a campaign by the Chinese Communist Party to force them into labor in the cotton industry, according to Nury Turkel, chairman of the U.S. Commission on International Religious Freedom and a survivor of forced labor camps in China.
"Uyghur forced labor has been utilized for as long as I can remember. But now decades later, reeducation camps and forced labor have returned on a massive scale in my ancestral homeland.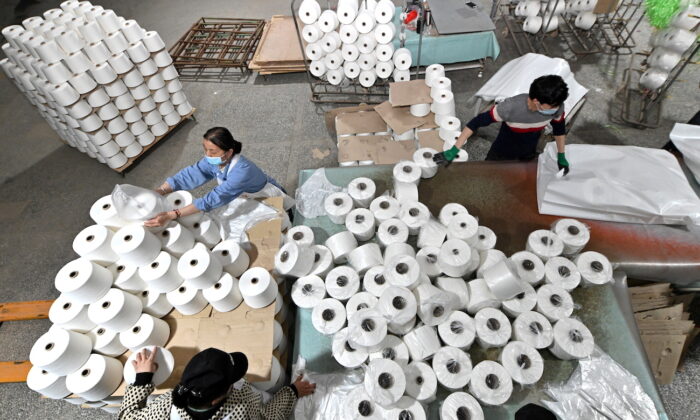 "The Xinjiang Production and Construction Corps, or PCC, is a paramilitary organization that orchestrates forced labor in the Uyghur region," Turkel said on March 14.
"The Chinese companies use legal forced labor. It is not a matter of lax enforcement or government collusion with corrupt businesses.
"The fact is that the Xinjiang officials filled hundreds of camps with millions of innocent people and the order came from the top. Beijing orders as documented in leaked documents were to 'show no mercy,'" Turkel said.
Government detainees suffered torture, rape, forced sterilization, abortion, and injection with unknown drugs according to Turkel.
Following revelations of abuses of the Uyghur people, Congress passed the UFLPA with bipartisan support in December 2021.
Technological Enforcement
Enforcement efforts increasingly rely on technology to target shipments of goods that may contain products made with forced labor and to allow entry of goods that don't, according to Robert Silvers, undersecretary for strategy, policy, and plans at the U.S. Department of Homeland Security (DHS).
"We built on our Customs-Trade Partnership Against Terrorism program to provide trusted traders with priority standings," Silvers told the Expo attendees.
"We're partnering with industry to test innovative AI and machine learning technologies that can streamline supply chain tracing and improve CBP's analytical capabilities. We're exploring scientific testing for cotton and other commodities that can help us determine the true origin of goods," Silver said.
Forced labor in the U.S. supply chains affects 28 million people worldwide, according to AnnMarie Highsmith, executive assistant commissioner of the Office of Trade at CBP.
While progress in law enforcement has been good and technological solutions are promising, ongoing effort in both the public and private sectors is needed, Highsmith said.
"There's no magic wand that will tell us instantly whether forced labor is present in the merchandise.
"There's no technology that's going to replace due diligence."