Videos on Instagram of 8-year-old Delaware gymnast Delilah McDaniel training at home, especially during the pandemic, drew some 8 million views.
Delilah's mom, Nyah McDaniel, said the videos were initially just about helping her daughter's at-home training.
"I started her Instagram when COVID happened, and we documented how she was progressing through gymnastics by video on my phone. So, she can see her mistakes by looking at the videos of my phone," Nyah told The Epoch Times on Oct. 12.
Delilah now has some 101,000 Instagram followers.
"I did not expect it at all. We're just from little Delaware that nobody knows about. It's pretty cool seeing how much she's blown up," said Nyah.
Among the champion gymnasts who have also seen her videos are Olympic gold medalist Simone Biles and World champion Morgan Hurd who trained at the same facility as Delilah, the First State Gymnastics (FSG).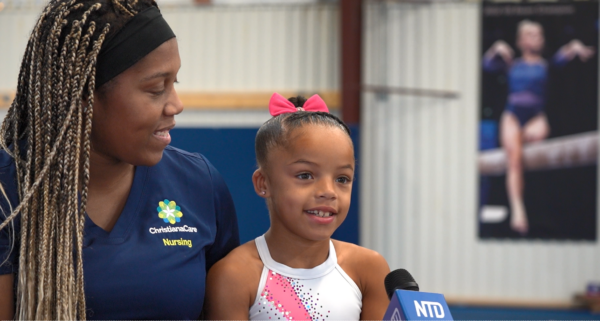 Nyah is glad to see her daughter's video put a positive light on the world during the pandemic.
"People comment all the time how Delilah inspires them to keep going on. Even if it's outside of gymnastics, they say if a little girl can do what she does, it motivates them to get up and go about their day," she said.
Nyah said that Delilah also inspires many children because when they see what an eight-year-old can do, they say they can do it too.
"So, it inspires them to keep trying and be the best they can be. So don't give up, and you can be as good as Delilah," she said.
Delilah has trained at the FSG in Delaware since she was three years old, and she said her favorite sport is the bar.
Nyah shared that one of the most crucial things she did to help her daughter stay in training was to ensure that she loved gymnastics.
"You don't want it to become a job or a priority and make them feel like they have to do it. It's all about the love of the sport, or they're not going to put their all into it," she said.
Brooke Parker, the Elite Team Coach at the FSG who coaches Delilah, described the 8-year-old as very talented and very happy.
Parker stated she is very excited to see where Delilah's career goes: "She's going to do her first season of optional gymnastics, which is like a very big deal."
"Her parents are great and supportive. She's getting really good help," she said.
Parker is the daughter of Slava Glazounov, the coach of champion gymnast Morgan Hurd, head coach and owner of FSG, and a former member of Russia's national gymnastics.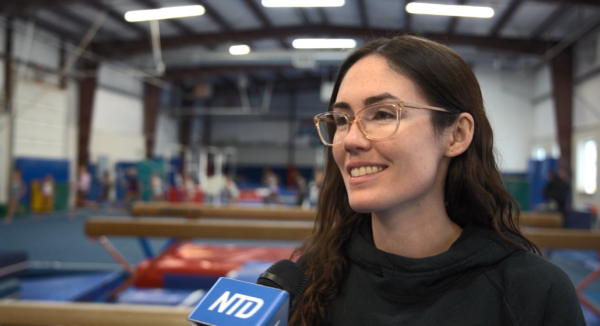 Hurd used to help coach Delilah when she was at FSG, and she knows Delilah as her "little munchkin."
Hurd is the 2017 World all-around champion and won four medals at the USA Gymnastics National Championships during her senior career and is a two-time American Cup champion.
She was a member of the gold-medal-winning American teams at the 2018 World Championships and the 2019 Pan American Games. She is also a five-time member of the United States women's national team (2016–21).
Parker mentioned Delilah always looked up to Hurd: "When Morgan comes back during her breaks from college, the kids are very excited, and she's very excited."