Amazon, FedEx, UPS Issue Delivery Alerts Ahead of Christmas
FedEx, Amazon, the U.S. Postal Service, and UPS are warning of delivery delays ahead of Christmas as a major winter storm crosses the United States.
"FedEx Express experienced substantial disruptions at our Memphis and Indianapolis hubs last night due to severe winter weather that has been moving across the United States," FedEx said in a statement on Dec. 23, adding, "Potential delays are possible for package deliveries across the U.S. with a delivery commitment of Friday, December 23 and Saturday, December 24. FedEx is committed to provide service to the best of our ability."
"Operational impacts to other FedEx operating companies may vary due to local weather conditions," FedEx's statement continued.
Amazon, too, reported that some of its facilities were closed down due to poor weather conditions, a spokesperson told CNN on Friday.
"Out of an abundance of caution, we've temporarily closed some of our sites in the impacted areas," Amazon spokesperson Barbara Agrait said. "We'll continue monitoring weather patterns and will reopen sites and resume operations when it's safe to do so."
UPS issued a similar alert, saying that "significant weather events across several regions" have disrupted air and ground transport, including UPS hubs in Rockford, Illinois, and Louisville, Kentucky.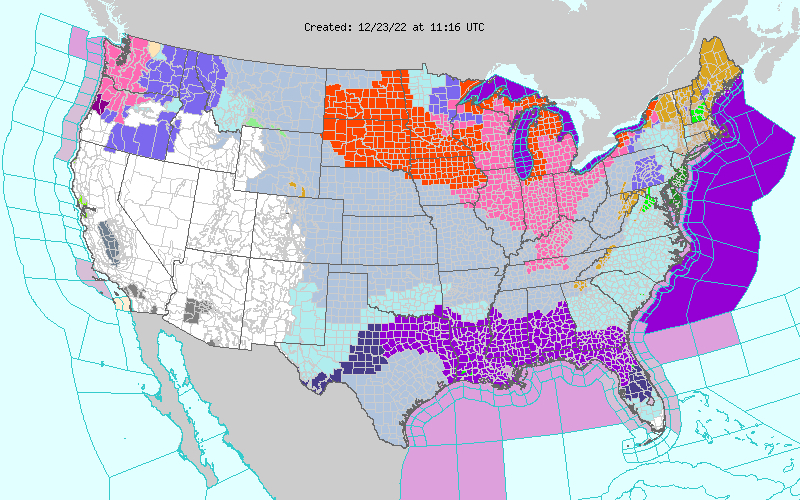 "We will work to ensure the safety of our employees while minimizing effects on service," the company stated. "Contingency plans are in place to help ensure that shipments arrive at their final destinations as quickly as conditions permit."
About 89 post offices have been shut down by the winter storm, a U.S. Postal Service spokesperson told CNN on Friday. The bulk of them are in North and South Dakota, and several others were closed in Iowa, Nebraska, and Minnesota. Residents are urged to clear snow and ice from their driveways, stairs, mailboxes, and sidewalks.
DHL, the package delivery and express mail company, has not issued a public statement about any possible service delays due to the weather conditions.
Winter Storm
About two-thirds of the U.S. population was under an extreme weather alert on Friday, according to a map posted by the National Weather Service on Friday amid a deep freeze enveloped much of the country ahead of the holiday weekend.
With arctic cold stretching from Texas to Montana heading east, more than 240 million people in the United States were under some sort of winter weather advisory on Friday, the National Weather Service said.
Hard-freeze warnings were posted in parts of the Southern states of Louisiana, Alabama, Florida, and Georgia. Numbing cold intensified by high winds even extended to the U.S.-Mexico border, with wind chill temperatures reaching the single digits in the border city of El Paso, Texas. Temperatures dipped into the teens in Fahrenheit throughout Texas's south-central Hill Country on Friday morning.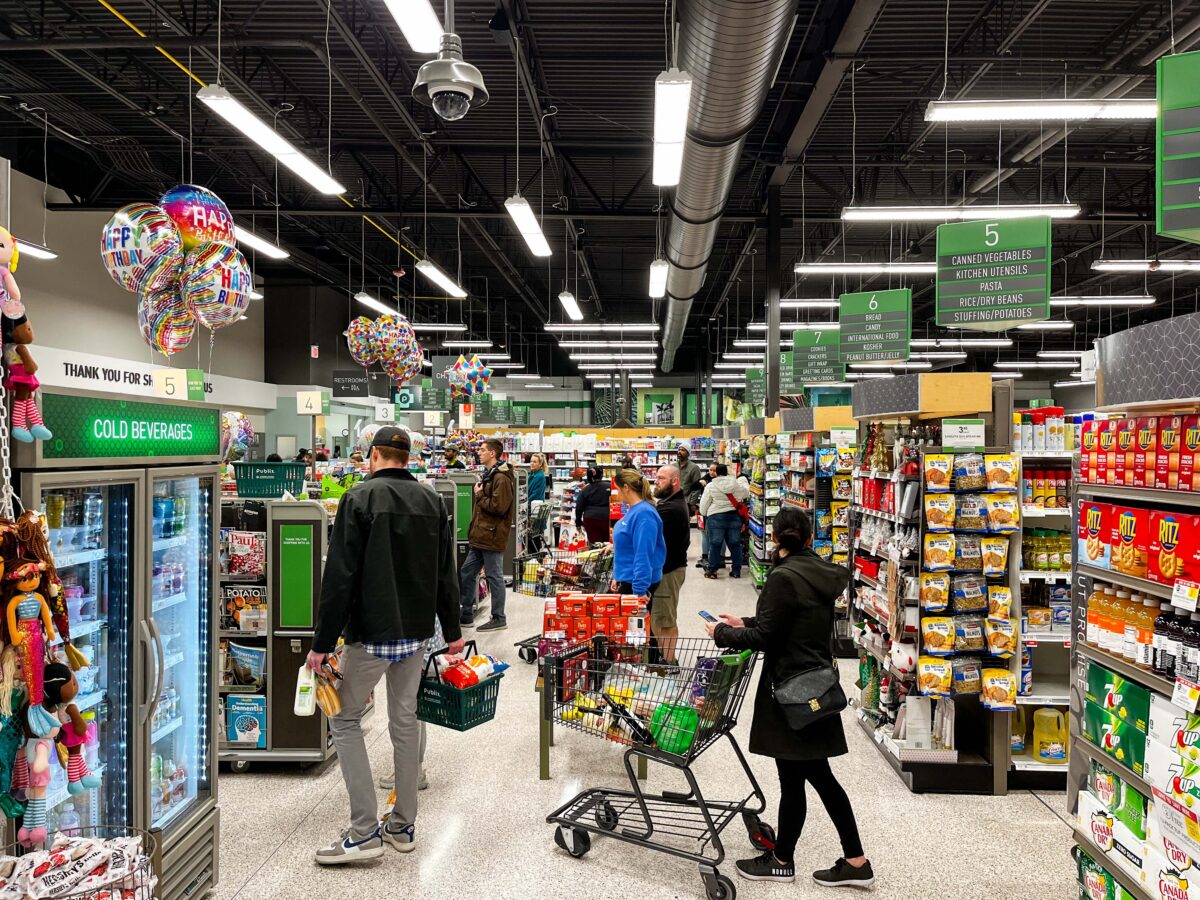 Weather forecasters said the blizzard over the Midwest had formed into a "bomb cyclone" over Lake Erie on Friday and was moving east and expected to drop blinding snow from the northern Plains and Great Lakes region to the upper Mississippi Valley and western New York state. A bomb cyclone is when a system undergoes bombogenesis, when the minimum central pressure drops 24 millibars within 24 hours and causes a period of intensity.
As of Friday at around noon, about 1 million people were without power across the United States, according to monitoring website Poweroutage.us. Most of the outages are located in North Carolina, Tennessee, Virginia, Maine, New York state, Pennsylvania, and Ohio.
Flight disruptions are also widespread, according to another tracking website. More than 4,100 flights were canceled and 4,600 were delayed within the United States by Friday afternoon, Flightaware.com data shows.
"If there's any good news, it's that the storm has moved quickly over some areas," U.S. Transportation Secretary Pete Buttigieg told MSNBC Friday, adding that some airports will be able to quickly recover after the cancelations and delays.
Forecasters predict some relief over the next day from the deep freeze in the northern Rockies and High Plains, where the Arctic blast first materialized on Thursday. Temperatures in regions could rebound by 40 to 60 degrees over the weekend as the cold air mass creeps east.
Reuters contributed to this report.