In troubled economic times, Valerie Hicks sees the most vulnerable populations, which are hit the hardest.
"People are scared and struggling, and when that happens, people take stock of their priorities, and unfortunately their pets aren't on the top of that list," Hicks told The Epoch Times. Hicks is the board chair of Community Animal Rescue & Adoption (CARA), a rescue organization in Jackson, Mississippi.
Over the past two years of prolonged inflation, Hicks said she has seen a dramatic increase in owner surrenders and a decrease in adoptions at CARA.
Some pets are surrendered when economic circumstances cause their owners to move to houses or apartments where pets aren't permitted. Others are abandoned and rescued by CARA.
The shelter, which Hicks said has almost reached its capacity of 130 animals, operates within a city in which dogs are discarded on the streets, where they are left starving and struggling to survive.
The issue existed long before inflation forced people to—as Hicks said—"take stock of their priorities." Mississippi is one of the nation's most economically challenged states, and poverty is pervasive in Jackson, its capital city. In an environment where people struggle to survive, animals fare no better.
If dogs are lucky enough to be rescued and treated, they are often found to be ridden with heartworms, Hicks said.
'We Need to See Their Happy Tails'
CARA networks with other rescues, such as one of its partner shelters in New England, to transport dogs to regions where they will have a better chance of being adopted.
"When a dog comes into CARA, that dog becomes one of our personal dogs," she said. "We don't know them by numbers or cages. They are our dogs. When we send them out, we need to know where they are going. We need to know when we get there, and we need to see their happy tails. We have to know the outcome for our animals."
CARA still gets updates from dogs adopted from the shelter five years ago, Hicks said.
In addition to inflation, the shelter has been impacted by the COVID-19 pandemic, which Hicks said has made staffing an issue.
"I look around me and see the prices of things increasing, so I know there are people who need jobs, but it's hard to hire good workers these days," Hicks said. "We are in troubled times all the way around."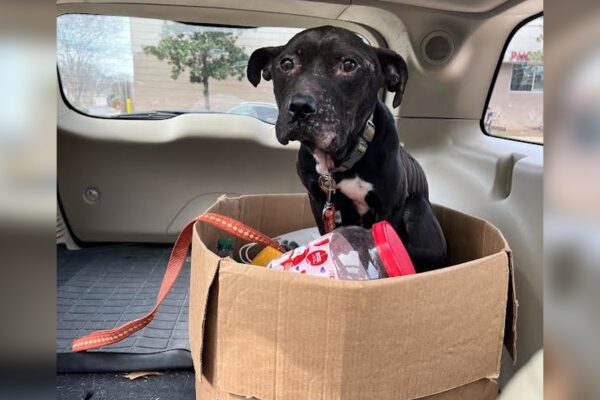 'It Tore At My Heart'
Chrissy Cheshire was a board member at CARA before starting her own rescue organization, Cheshire Abbey, in 2010.
Cheshire saw the need for an additional rescue after seeing CARA remain constantly at capacity, she told The Epoch Times.
When CARA had no other choice but to turn dogs away, she said, "It tore at my heart."
Cheshire braves the most impoverished and dangerous areas of Jackson to rescue dogs. Starving animals with protruding ribs wander the dilapidated streets, abandoned inside vacant homes, sometimes tied to trees.
The most heartrending case she has seen was just three days ago when the police found a dog tied by a shoestring to the railing of an abandoned house. Chesire estimated the dog, whom she named Sophie, had been left there for several weeks.
The shoestring had embedded into her neck down to its jugular vein on both sides, she said. She was given little slack to move, and couldn't lie down.
It was later found that Sophie also had an untreated gunshot wound.
"The police were chasing a fleeing suspect and they just happened to go behind the house where they found her," Cheshire said.
Chesire Abbey was able to get Sophie to the emergency vet, where she underwent two surgeries. While embedded collar cases are common, Cheshire said this was the worst she had ever seen. "Honestly, I don't know how she's alive."
Sadly, Cheshire later reported that Sophie had died of complications from multiple injuries.
"She suffered so much in her short life," Cheshire said.
Shelter May Be Forced to Close
In addition to rescuing dogs, Cheshire Abbey provides rehabilitation when needed, foster care, and financial assistance for vet bills and food.
However, because Cheshire Abbey runs on donations, it will soon have to close, she said, due to the significant decrease in donations just as calls for financial assistance increase.
"We're also seeing fewer adoptions," Cheshire said. "Before, we could adopt dogs out pretty quickly. Now we're holding them to 6 to 8 months because people don't have the funds to adopt another animal—even if they wanted to."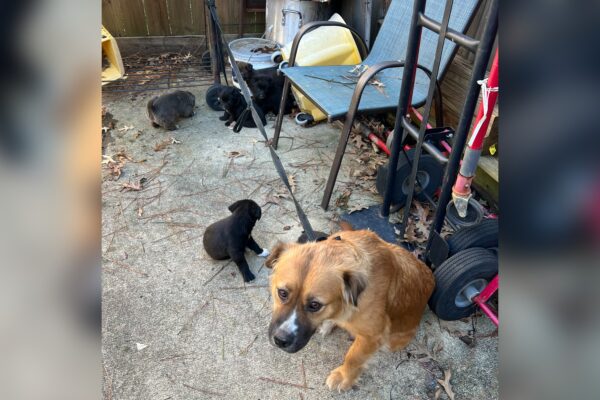 'Severe Challenges'
According to the American Society for the Prevention of Cruelty to Animals (ASPCA), financial and housing uncertainties related to the pandemic, poverty, and inflation are contributing to "severe challenges for millions of pets in addition to people."
Research conducted by the ASPCA in June of 2022 and shared with The Epoch Times examined surrender rates and reasons over the last 12 months.
Housing changes contributed to 45 percent of dog surrenders and 33 percent of cat surrenders. Job changes contributed to 29 percent of both dog and cat surrenders.
Feeling that the animal was too expensive to keep contributed to 21 percent of dog surrenders and 25 percent of cat surrenders, according to the ASPCA.
According to a Shelter Animals Count (SAC) study (pdf) published in October 2022, there were 7.3 percent more animals entering shelters than leaving them in 2022. "While this is forecasted to improve slightly by the end of the year at 5 percent, this is still the largest gap in the past 4 years," the report said.
All regions are experiencing more cats and dogs entering than leaving, SAC said. Compared to 2021, the number of animals entering shelters has increased by 4 percent, SAC said.
Compared to 2019, there has been a 17 percent decrease in animals entering the shelters. However, the total outcomes—adoptions, return to owners, or transfers—have decreased at a higher rate of 20 percent.  That means animals are staying in shelters more now than before the pandemic.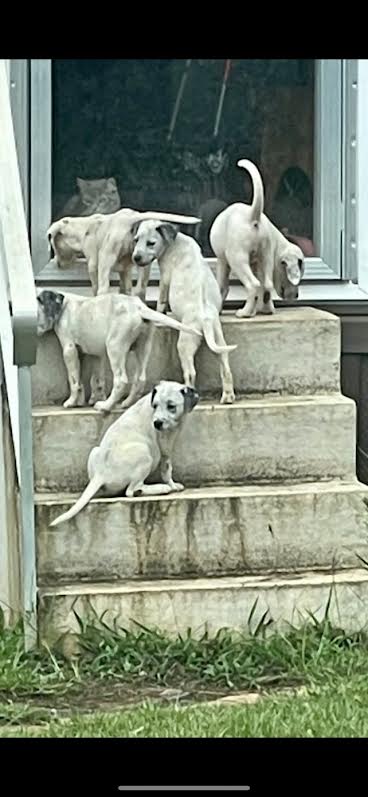 'The Situation Is Heartbreaking'
Data gathered by the Human Animal Support Services Project, affiliated with the Texas rescue Austin Pets Alive! (APA) found that financial hardship contributed to 12.6 percent of owner surrenders at two government shelters over the last three years.
"That's over 3,600 pets who went into these two shelters alone because their owners could not afford to keep them," a spokesperson for APA reported.
In many of these cases, pets are surrendered because they can't afford veterinary care, she said.
"The situation is heartbreaking for pets and people alike, and the stakes are literally life and death—not only are families being split apart, but at crowded shelters, the pets' lives are increasingly at risk for no reason other than losing their home," the spokesperson said.
Helping Lost Dogs Get Home
Among its recommendations to alleviate the problem, APA encourages fostering or adopting animals in shelters and helping lost pets get back to their homes.
"About half the pets coming into shelters are strays, but many are actually owned pets who've just gotten lost," according to the APA spokesperson.
She added that when people find a lost dog, there are things they can do to avoid sending it to a shelter. They can post photos of the lost animal on social media or on local lost pet pages. They can also walk the dog around the neighborhood to see if someone recognizes it, or bring it to a local veterinarian or police station to be scanned for a microchip.
If posting a lost dog notice online, it's important to screen carefully for the legitimate owner.
Network With Neighbors in Need
APA also encourages networking with neighbors in need by donating food to local pet pantries, taking in pets whose owners have been hospitalized or are unable to care for them temporarily, or donating to help cover vet bills.
"Our communities are stronger when we support one another—people and pets alike," the spokesperson said.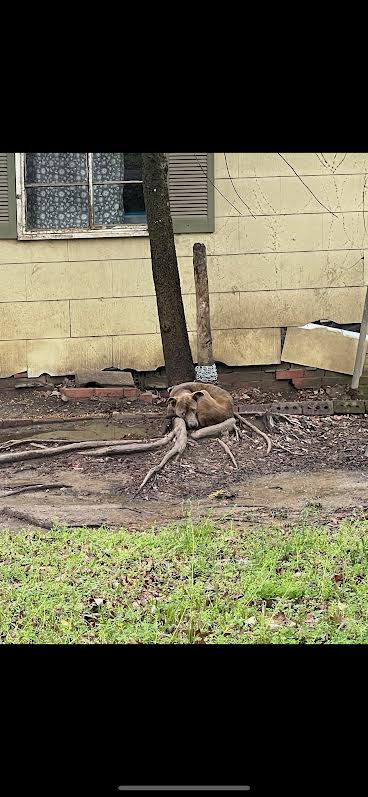 'It Never Seems to Stop'
For Cheshire, nothing will change in Jackson until the city enacts a spay and neuter law and passes stronger laws to prevent animal neglect and abuse. She stressed that those actions are vital to preventing the suffering she has witnessed daily since she started Cheshire Abbey.
"You always think you're going to make a dent every year, when you rescue and spay and neuter, but it never seems to stop," she said.