Ashton Kutcher and Mila Kunis Appeal to Judge for Compassion in Sentencing Convicted Co-Star for Rape | US News
Mila Kunis and Ashton Kutcher asked a judge for leniency before their former co-star Danny Masterson was sentenced for raping two women.
The disgraced That 70s Show actor has been ordered to serve 30 years to life behind bars – and one victim described him as "pathetic, disturbed and completely violent".
But new letters have emerged that reveal ex-cast members, as well as siblings, wrote letters in support of Masterson – with Kunis describing him as a " role model".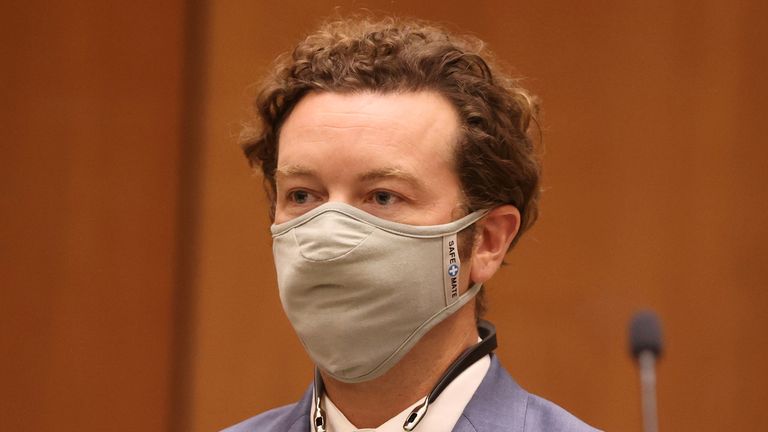 The actress, who played Jackie in the sitcom, wrote: "Throughout our time together, Danny has proven to be an amazing friend, confidant, and, above all, an outstanding older brother figure to me."
She went on to claim that Masterson had played a "pivotal role" in guiding her away from drug use.
Kutcher described the convicted rapist as a "dedicated and loyal" husband and father – and in his letter, addressed the career-ending accusations against the 47-year-old.
"While I'm aware that the judgment has been cast as guilty on two counts of rape by force and the victims have a great desire for justice, I hope that my testament to his character is taken into consideration in sentencing," he wrote.
"I do not believe he is an ongoing harm to society and having his daughter raised without a present father would be a tertiary injustice in and of itself."
Kutcher – who is married to Kunis – went on to claim that Masterson "was the first person to jump to the defence" of a girl he didn't know after she was berated by her belligerent boyfriend.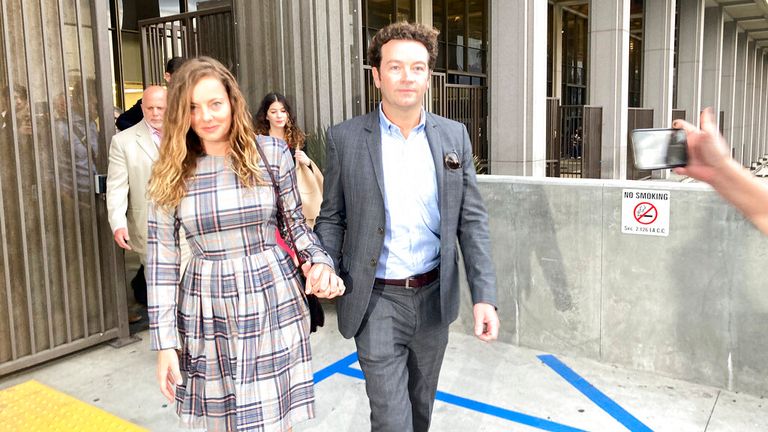 Masterson's wife, Bijou Phillips, said in her letter to the judge that he had been a "life-saving partner".
She wrote: "Our daughter and I are heartbroken that he is not home with us. It has been very difficult without him here. Even though he is now in jail, he calls her every day."
The one-time actor's legal team is vowing to appeal – and if unsuccessful, Masterson would not be eligible for parole until he is a pensioner.
During the trial, the women whose evidence led to his conviction said Masterson had given them drinks that made them feel light-headed in 2003, before they passed out and he raped them.