The federal government is extending its mask mandate for public transportation, officials announced on March 10.
The Transportation Security Administration (TSA) said it was extending the mandate based on a recommendation from the Centers for Disease Control and Prevention (CDC).
"At CDC's recommendation, TSA will extend the security directive for mask use on public transportation and transportation hubs for one month, through April 18th," the CDC and TSA said in identical statements released separately.
"During that time, CDC will work with government agencies to help inform a revised policy framework for when, and under what circumstances, masks should be required in the public transportation corridor. This revised framework will be based on the COVID-19 community levels, risk of new variants, national data, and the latest science. We will communicate any updates publicly if and/or when they change," the agencies added.
Spokespersons for the agencies didn't immediately respond to requests for the data used to support the recommendation and extension.
The mandate stems from a CDC order issued on Jan. 29, 2021. The mandate, which applies to transportation such as trains and transportation hubs like airports, had been due to expire on March 18 before being extended.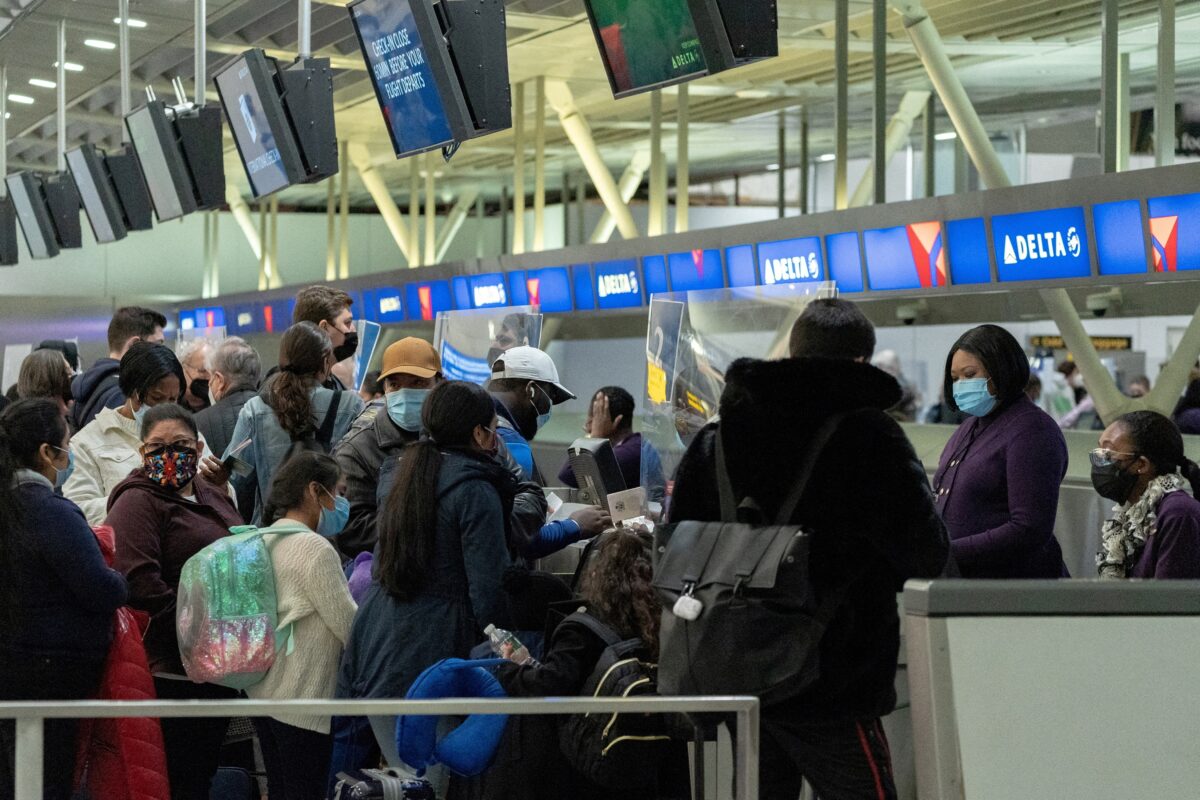 Republican lawmakers wrote to TSA Administrator David Pekoske recently demanding the mandate not be extended, pointing to the recent easing of mask recommendations by the CDC .
"There's been a strong decline in COVID-19 cases and the CDC's latest guidance eliminates indoor mask requirements for sports arenas, concerts, and restaurants," Rep. Doug LaMalfa (R-Calif.), one of the lawmakers, said in a statement. "Airplanes are outfitted with particulate air filters, making it as safe—if not safer—to be maskless in an airplane than any other crowded indoor area. It's past time to follow the science and allow Americans to continue to return to normalcy."
COVID-19 cases and other metrics have plunged in recent weeks, and are down from when the mandate was last extended in August of 2021, the lawmakers noted.
Sen. Rand Paul (R-Ky.) said that he plans to force a vote next week on ending the "unscientific mandate."
"As the entire world is learning to live with COVID, the federal government still uses fear mongering to stubbornly perpetuate its mandates, rather than giving clear-eyed, rational advice on how to best protect yourself from illness," Paul said in a statement.