Biden Approves Emergency Declaration for New York Amid Severe Snowstorm
President Joe Biden on Sunday approved a federal emergency declaration for nearly a dozen counties in New York after a severe winter storm buried regions in snow over the weekend.
New York Gov. Kathy Hochul's request for federal aid was accepted by the Biden administration for the counties Cattaraugus, Chautauqua, Erie, Genesee, Jefferson, Lewis, Niagara, Oneida, Oswego, St. Lawrence, and Wyoming after a "record-shattering historic" storm buried some of New York's upstate communities with nearly seven feet of snow this past week.
"I thank President Biden for immediately granting our emergency declaration request and for our ongoing strong partnership as well as Senator Schumer for his assistance in securing relief for New Yorkers," Hochul said in a statement. "My team and I will continue working around the clock to keep everyone safe, help communities dig out, and secure every last dollar to help rebuild and recover from this unprecedented, record-shattering historic winter storm."
The emergency declaration authorizes the Department of Homeland Security and the Federal Emergency Management Agency (FEMA) to coordinate all disaster relief efforts for residents in the 11 counties impacted by the lake-effect snowstorm.
The last time an emergency declaration for a similar winter storm was submitted in New York was during the Obama administration in 2014. It took weeks before the administration granted the request.
Last week's storm, which began on Thursday, was the worst in the state since November 2014, when some communities south of Buffalo were hit with nearly 7 feet of snow over the course of three days.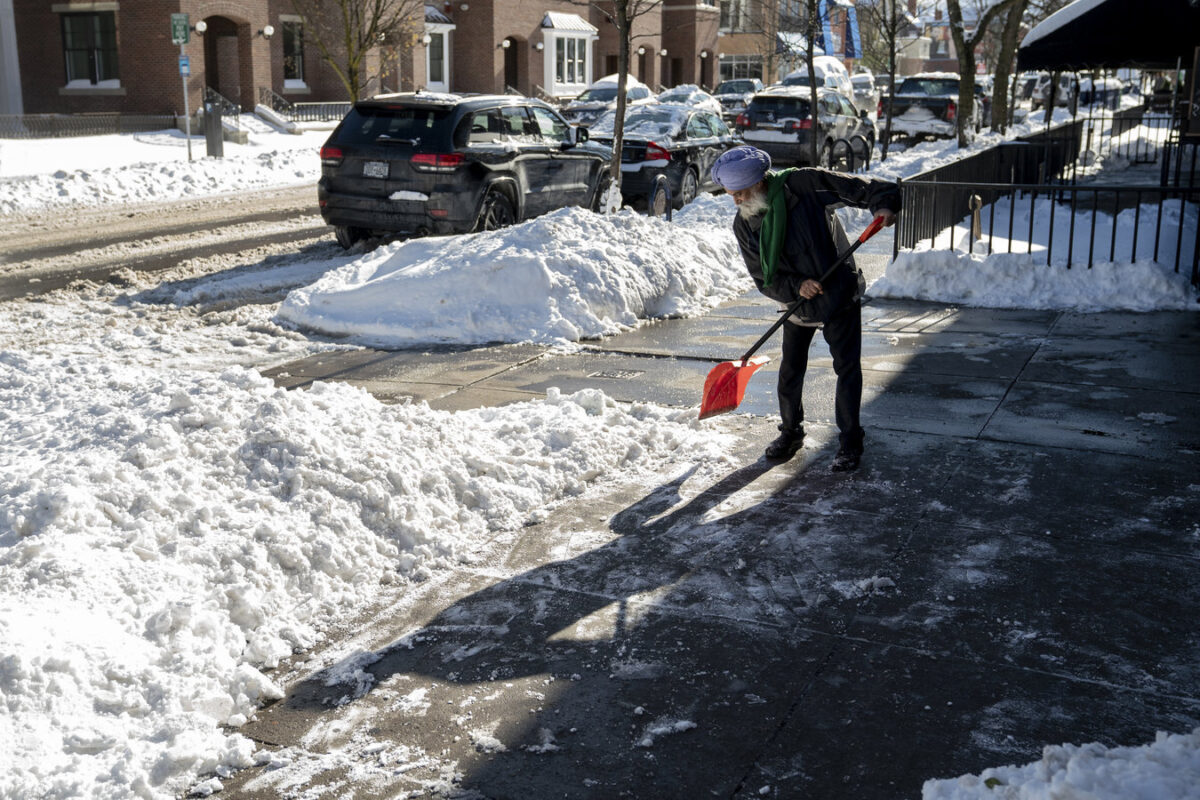 The National Weather Service (NWS) said it recorded 77 inches of snow on Nov. 19 in Orchard Park, Erie County, home to the NFL's Buffalo Bills, and 72 inches in Natural Bridge, a hamlet near Watertown off the eastern end of Lake Ontario. Also, more than six feet of snow was reported in other parts of Erie and Jefferson County.
"Throughout the storm, these areas experienced consistent snowfall rates of two-to-three inches per hour, and some seeing a peak of six inches of snowfall an hour," Hochul said.
Buffalo is one of the snowiest cities in the United States and requires far more shoveling than in other parts of the country. On average, nearly eight feet of snow buries Buffalo in a typical year.
More snow fell overnight on Sunday in some other areas, but it stopped by daybreak on Monday.
A driving ban had been lifted for most areas affected by the storm by early Monday, but schools remained closed in Buffalo and nearby towns.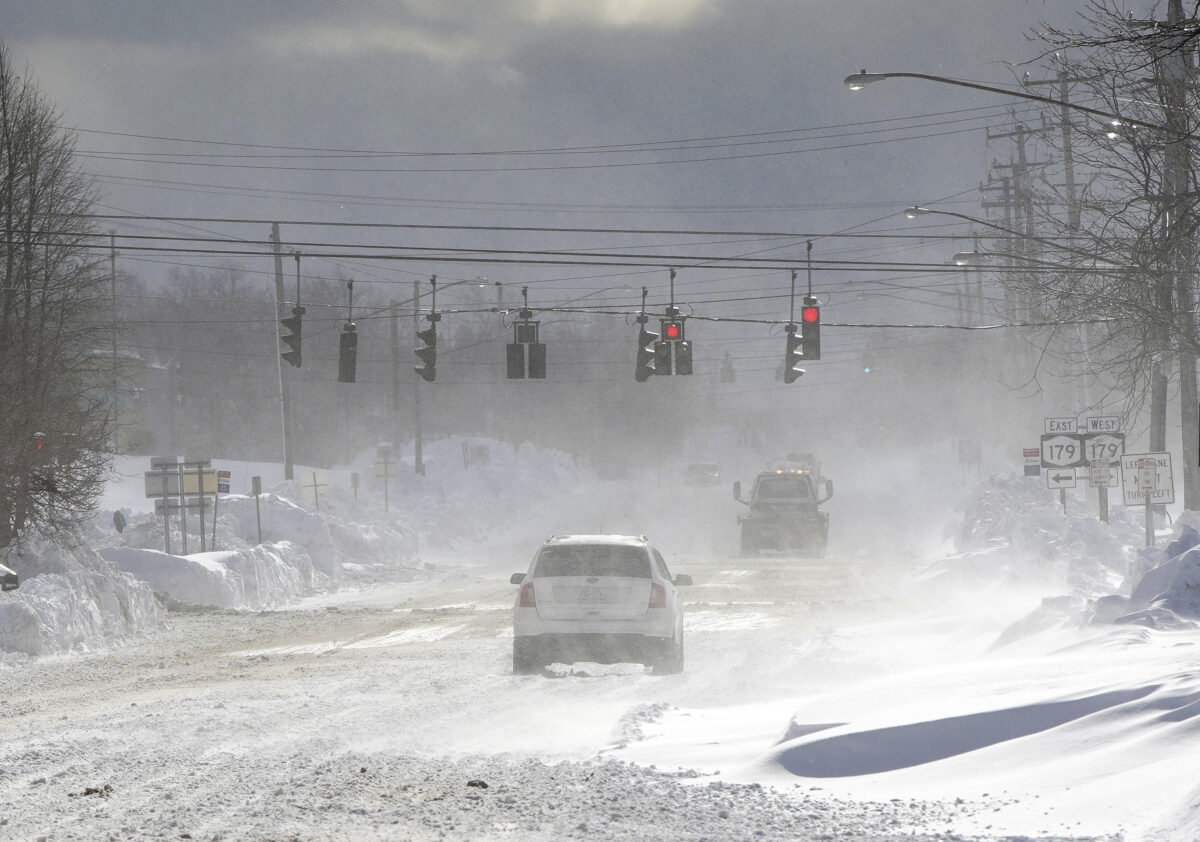 The snowstorm was one of the worst in New York state since November 2014, when some communities south of Buffalo were hit with seven feet of snow over the course of three days.
Jackie Bray, the commissioner of New York's Division of Homeland Security and Emergency Services, thanked Biden's emergency declaration in a statement, saying it will provide much-needed federal relief for local governments.
"My team and I will work directly with FEMA to maximize the impact of this funding to ensure our communities can return to normal," said Bray.
The Associated Press contributed to this report.
From NTD News