Biden Nominates Wife of Key Democrat for Post on Federal Commission
President Joe Biden on Friday nominated Gayle Manchin to be the co-chair of a federal commission post, according to a White House statement.
Manchin is the wife of the former governor of West Virginia, Sen. Joe Manchin (D-WV.), who serves a critical part in Biden's agenda if he wants to get any of his legislative priorities passed in the U.S. Senate, where Democrats currently have a razor-thin majority.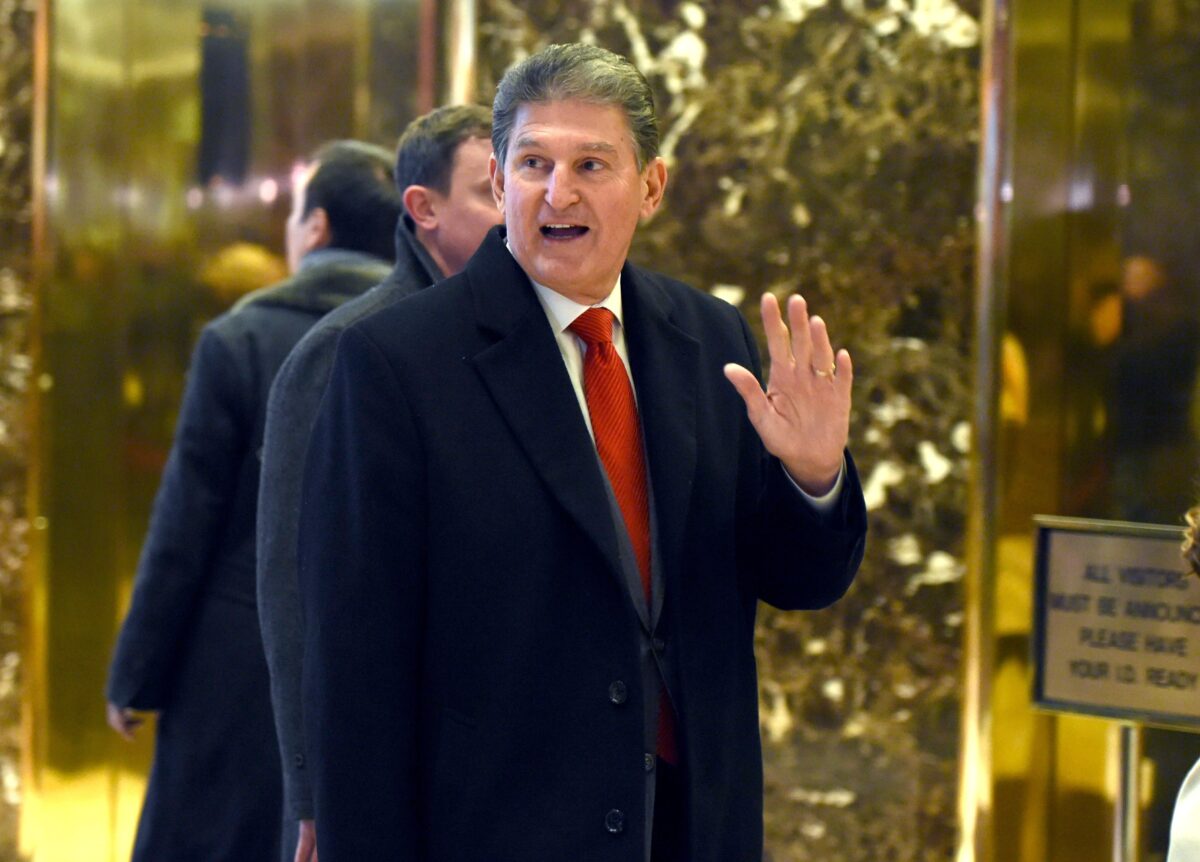 The White House announced in a statement that Manchin will be the nominee for a key position in the Appalachian Regional Commission, an economic development partnership involving the federal government and 13 states.
Manchin would replace current co-chairman Tim Thomas, who was nominated by President Donald Trump in 2018. The commission's current state co-chairman is Virginia Gov. Ralph Northam, a Democrat.
As cited in the statement, the former West Virginia first lady has previously served as the president for the state's Department of Education.
The 73-year-old teacher was fired from her role at the department in 2018 after she issued a statement calling on West Virginia Gov. Jim Justice to save her agency after legislation was made to dismantle the department.
Her husband served as the governor of West Virginia from 2005 to 2010, when he won a special election to fill the U.S. Senate seat.
Joe Manchin being one of the most centrist lawmakers in the Senate makes his vote key for Democrats in carrying out Biden's agenda. He has opposed major Democrat legislation including the $15 minimum wage, eliminating the filibuster, and tighter gun control.
The couple has three children and 10 grandchildren and have been married for 53 years. They met each other while studying at the West Virginia University.
Also on Friday, Biden announced he is wants to nominate Seema Nanda for Solicitor of the Department of Labor; Victoria Wassmer for Assistant Secretary at Budget and Programs and Chief Financial Officer at the Department of Transportation; Maryanne Donaghy for Assistant Secretary for Accountability and Whistleblower Protection at the Department of Veterans Affairs; Ronald Davis for Director of the United States Marshal Service; and Jocelyn Samuels for Member of the Equal Employment Opportunity Commission.
From NTD News