Biden Says Supreme Court Ruling Upholding Health Care Vaccine Mandate Will 'Save Lives'
President Joe Biden on Thursday decried the Supreme Court blocking one of this administration's COVID-19 vaccine mandate but cheered justices leaving another in place.
Justices in split rulings released earlier in the day said the mandate for private businesses with 100 or more employers, promulgated by the Department of Labor, appeared to exceed the authority granted by Congress to the department's Occupational Safety and Health Administration (OSHA).
But in a narrow ruling, the nation's top court agreed to lift lower court stays that had been entered against vaccination requirements for all health care workers employed by institutions receiving funding from Medicare or Medicaid, asserting a separate law did give the health secretary the power to impose such a mandate.
"Today's decision by the Supreme Court to uphold the requirement for health care workers will save lives: the lives of patients who seek care in medical facilities, as well as the lives of doctors, nurses, and others who work there," Biden said. "It will cover 10.4 million health care workers at 76,000 medical facilities. We will enforce it."
The Department of Health and Human Services said when the mandate was announced last year that it would cover approximately 76,000 providers and over 17 million workers.
The White House and the agency did not immediately respond to requests for comment about the discrepancy.
"At the same time, I am disappointed that the Supreme Court has chosen to block common-sense life-saving requirements for employees at large businesses that were grounded squarely in both science and the law. This emergency standard allowed employers to require vaccinations or to permit workers to refuse to be vaccinated, so long as they were tested once a week and wore a mask at work: a very modest burden," Biden added.
He urged states and businesses to impose vaccine requirements, arguing doing so would be "do[ing] the right thing to protect Americans' health and economy."
The Biden administration has argued that vaccines help curb the pandemic by cutting down on the spread of the CCP (Chinese Communist Party) virus, also known as SARS-CoV-2, which causes COVID-19.
But the vaccines' effectiveness against infection, already dropping sharply over time against the Delta variant, have plummeted even more against the Omicron strain, according to studies and real-world data.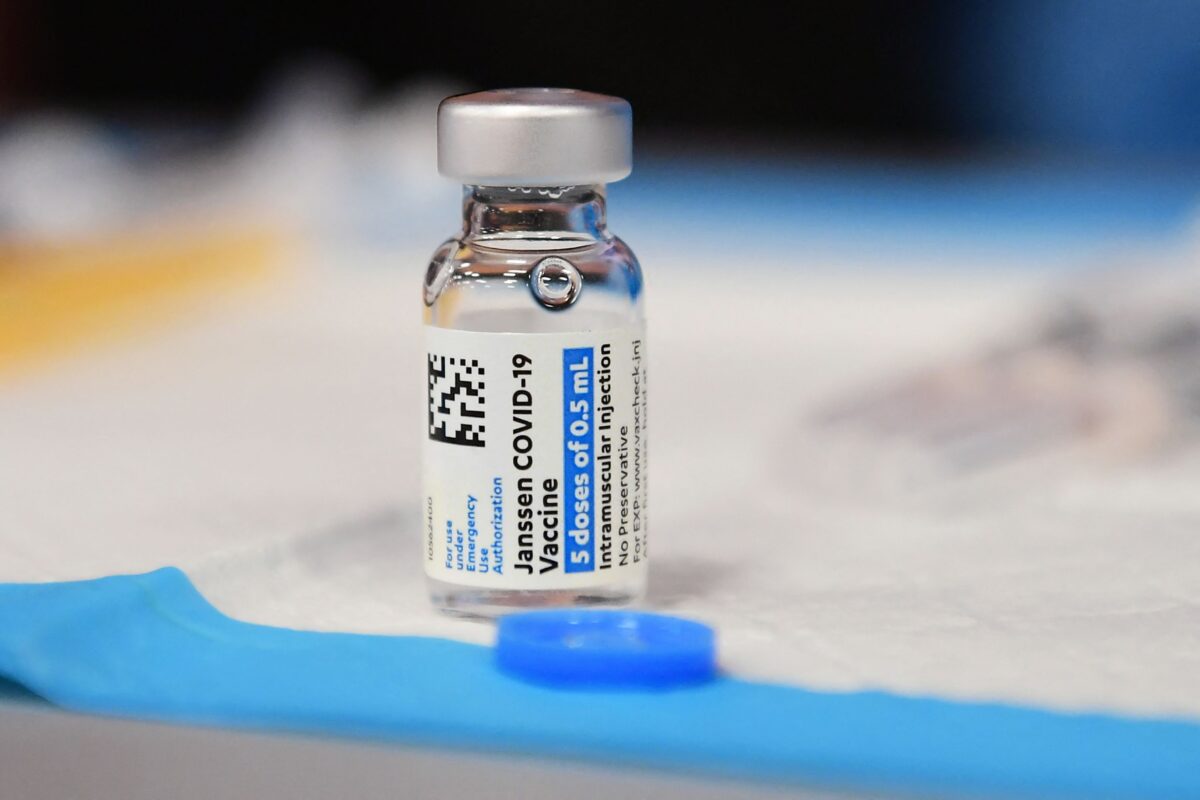 "Vaccines do not appear to be very effective in stopping the spread or transmission," Benjamin Flowers, Ohio's solicitor general, said during oral arguments last week.
Five justices disagreed, referring to a determination by the Biden administration prior to the emergence of Omicron that data showed "that the COVID–19 virus can spread rapidly among healthcare workers and from them to patients, and that such spread is more likely when healthcare workers are unvaccinated."
Other Democrats, meanwhile, zeroed in on how justices blocked the private employer mandate.
"Two of the plaintiff lawyers had Covid, and the Supreme Court was protected by having them argue the case remotely, but the six conservative justices chose to halt vital pandemic workplace protections for the rest of the country anyway," Rep. Don Beyer (D-Va.) said in a statement.
"The vaccine or test requirement made workers safer. Now, the conservative Supreme Court is forcing American workers into unsafe conditions where unvaccinated coworkers aren't required to test or wear masks," Rep. Marie Newman (D-Ill.) added.
Republicans, though, argued both mandates should have been struck down.
"Today's Supreme Court ruling sends a clear message: Biden is not a king & his gross overreaches of federal power will not be tolerated," Sen. Rick Scott (R-Fla.) wrote on Twitter. "I had COVID and got the vaccine, but I will NEVER support a vaccine mandate that bullies hardworking Americans and kills jobs."
"The Supreme Court's decision to block the Biden Administration's OSHA vaccine mandate is a victory for personal freedom," Rep. Ashley Hinson (R-Iowa) added. "However, I am disappointed in the Court's decision to allow the Administration's CMS mandate."